Yves Rocher Foundation Photography Award
sponsored by the Yves Rocher Foundation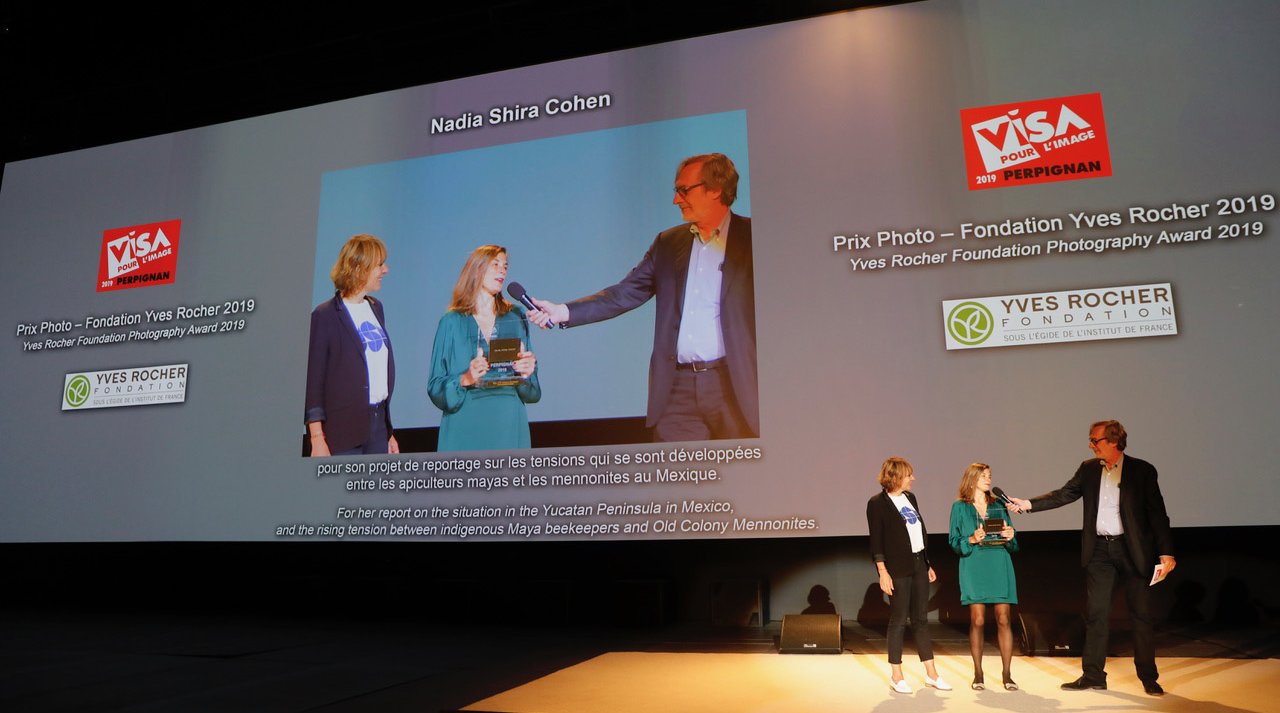 The Yves Rocher Foundation - Institut de France chose to establish a special prize in partnership with the International Festival of Photojournalism Visa pour l'Image – Perpignan: the Yves Rocher Foundation Photography Award.
The award was granted, for the fifth time, to a professional photographer wishing to conduct a report on issues in the area of the environment, relationships between humans and the earth, or major challenges for sustainable development. The Yves Rocher Foundation presented the award, with prize money of €8000, at the Visa pour l'Image evening show on Saturday, September 7.
The 2019 winner is Nadia Shira Cohen for her report on the situation in the Yucatan Peninsula in Mexico, and the rising tension between indigenous Maya beekeepers and Old Colony Mennonites, to the point where Mennonites are now leaving Mexico for Colombia.
For further information: prixphoto@yrnet.com