Françoise Demulder Photography Grants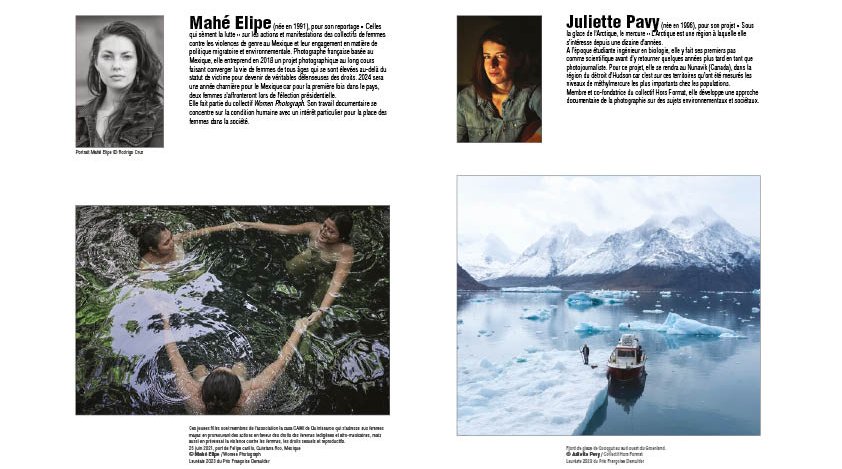 Since 2020, the French Ministry of Culture and the International Festival of Photojournalism Visa pour l'Image – Perpignan have been awarding grants for the production of original photography by women. Every year, two grants for female photographers, each for €8,000, are presented in recognition of their contribution to photojournalism.
The official title chosen for these grants specifically for female photographers is a tribute to the French war photographer Françoise Demulder who, in 1977, became the first woman to win the World Press Photo award.
The 2023 Françoise Demulder Photography Grant recipients are Mahé Elipe / Women Photograph for her work on groups of women in Mexico protesting and taking action against gender-based violence, and showing their commitment in support of migrants and the environment; and Juliette Pavy / Collectif Hors Format for her project on mercury pollution in the Arctic.
Further information may be requested by e-mail: [email protected]
Award winners
2023

Mahé Elipe

2023

Juliette Pavy
2022

Nanna Heitmann

2022

Adrienne Surprenant
2021

Darcy Padilla

2021

Axelle de Russé
2020

Chloe Sharrock

2020

Nicole Tung