Canon Video Grant – Short Film Documentary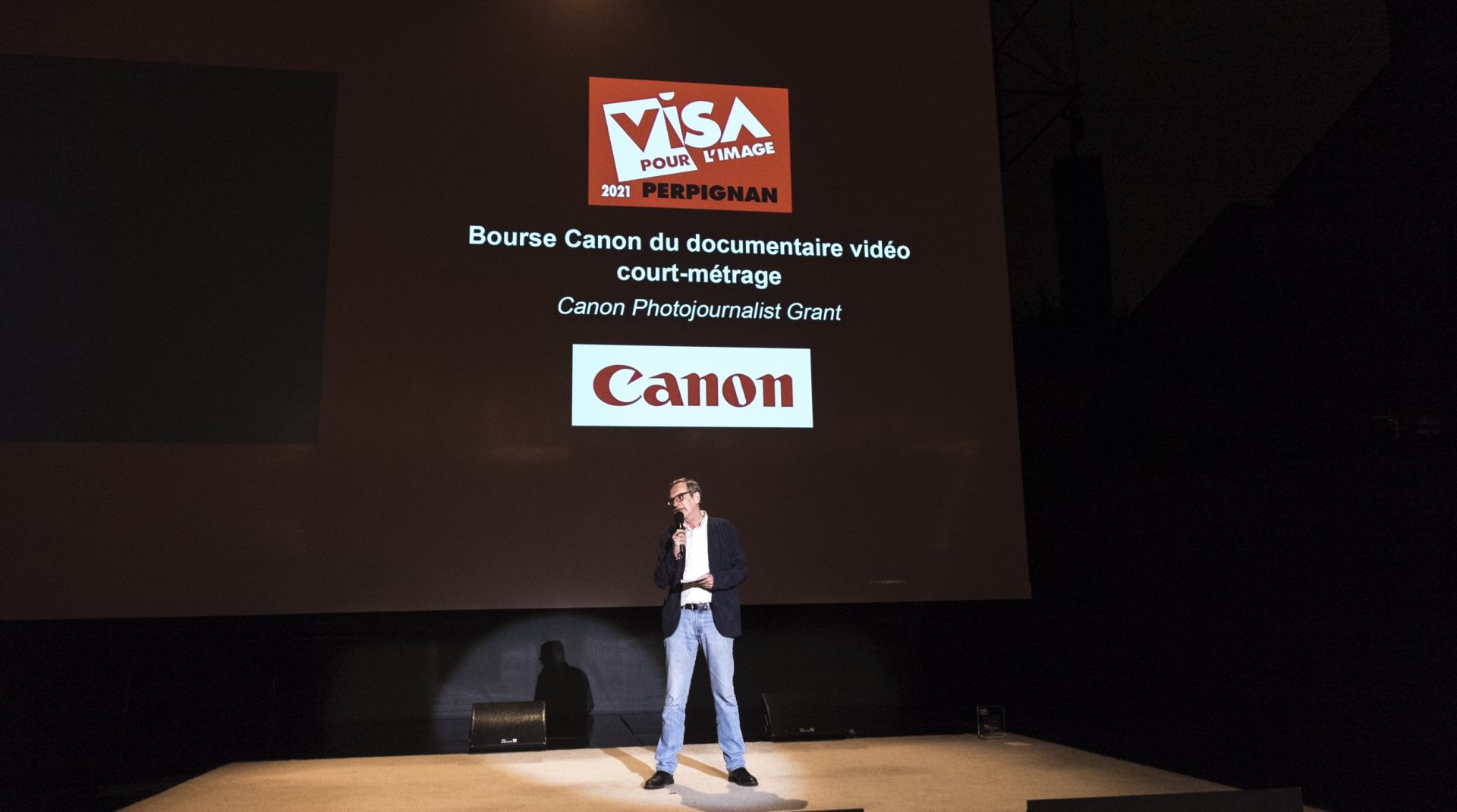 Sébastien Riotto
Canon, the world leader in image production systems and solutions, together with the International Festival of Photojournalism Visa pour l'Image-Perpignan, are pleased to be presenting the second Canon Video Grant for a short film documentary. The recipient will be awarded a grant of €8,000 plus the use of pioneering Canon professional video equipment to be made available on loan.
The 2021 award winner, Camille Millerand, will use the funding to work on his project reporting on illegal workers who are an essential part of France's economic activity. The documentary will be screened at the 2022 festival.
This prize was awarded during the screening evening of Friday, September 3, 2021 at the Campo Santo.
Because of the Covid-19 pandemic, the 2020 winner Michael Zumstein had to postpone work on his report on the Miss Central African Republic beauty pageant. The documentary will now be programed at the 2022 Visa pour l'Image festival.
For further information:[email protected]
More information on the Canon Video Grant - Short Film Documentary:
www.canon-europe.com/pro/news/video-grant-short-film-documentary/