Canon Video Grant – Short Film Documentary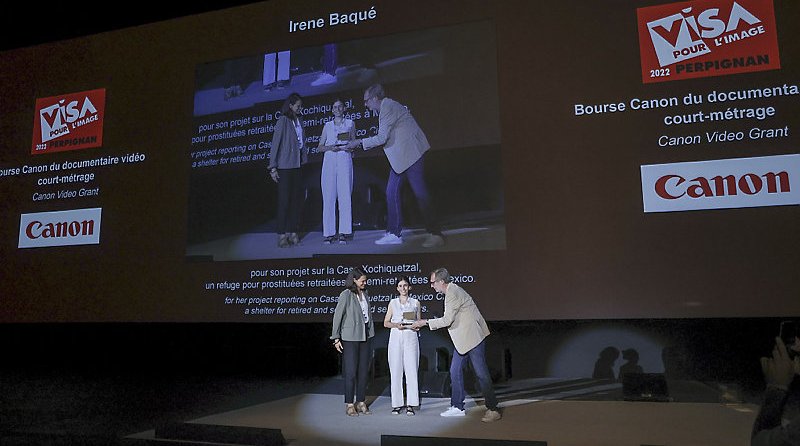 © Sébastien Riotto
Canon together with the International Festival of Photojournalism Visa pour l'Image-Perpignan, are pleased to be presenting the fourth Canon Video Grant for a short film documentary. The recipient will be awarded a grant of €8,000 plus the use of pioneering Canon professional video equipment to be made available on loan.
The 2022 award winner, Irene Baqué, will present her project reporting on Casa Xochiquetzal in Mexico City, a shelter for retired and semi‑retired sex workers which will be screened at the 2023 festival.
For further information:[email protected]
Download the 2023 rules above and participate before June 27.