Visa pour l'Image at La Villette in September 2022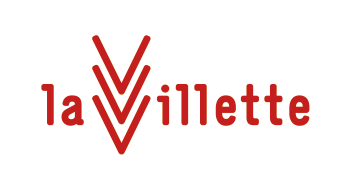 A rare opportunity!
See the 34th International Festival of Photojournalism Visa pour l'Image-Perpignan in Paris in 2022.
Visa pour l'Image offers a broad view of the world, and every year the city of Perpignan becomes an international hub. While there are no natural disasters, snipers or razor wire to be seen, there are plenty of photojournalists and exhibitions at different venues open to the general public, with color and black & white reports of experiences and lives around the world spanning many different horizons.
In Paris, La Villette will be showing Visa pour l'Image for the fifth time, featuring the 34th festival, helping build a bridge between Perpignan and Paris so that audiences in Paris can have the Perpignan experience of reporting on the world.
In the Grande Halle at La Villette in northern Paris, a selection of reports will be projected on a giant screen, taking the pictures well beyond the scale of the pages of a newspaper or magazine. The program, scheduled twice, will be presented by Jean-François Leroy and Pauline Cazaubon.
8pm, Friday, September 23, 2022
8pm, Saturday, September 24, 2022 (Same program on both days. Free admission, to maximum seating capacity.)
In parallel, a selection of photos from the 2022 exhibitions in Perpignan will be on display on Esplanade de la Villette from September 15 to 30.
Discover the program (same program on both days)
CHRONOLOGY SEPTEMBER 2021 / AUGUST 2022
Drive-In Nation - Laura MORTON
The pandemic provided a boost for drive-in audiences for a shared experience with proper social distancing.
Self-Defense Groups in Mexico - Francisco PRONER / Agence VU' As armed gangs have become increasingly violent and the authorities unable to respond efficiently, self-defense groups have been set up.
Surrogate Mothers in Ukraine - Axelle DE RUSSÉ
Ukraine is a major center for surrogacy in Europe.
Hospital Caring for the Homeless - Cyril ZANNETTACCI / Agence VU' for Télérama
A center providing shelter and healthcare for the homeless.
40 Years Documenting Health - Tino SORIANO Healthcare in Spain as seen over four decades.
Happy Pills - Arnaud Robert & Paolo Woods / Delpire & Co
Pharmaceuticals as seen with the people using them, in search of a cure and happiness.
Cathédrale Notre-Dame de Paris - Jean-Gabriel BARTHÉLEMY for Paris Match
Restoration and rebuilding, three years after flames engulfed Notre-Dame cathedral.
The World of Feathers - Rip HOPKINS / Agence VU'
Following the full range of the feather business, from ostrich farms in South Africa to workshops and businesses in Europe.
Java Flooding - Aji STYAWAN / National Geographic Magazine
Flooding and more flooding as climate change makes the situation worse, requiring urgent action and adaptation.
War in Ukraine - All Agencies
Retrospective
Renovation of the Aleppo Souk - Matthieu de LA ROCHEFOUCAULD
Fighting stopped some six years ago, and now the old souk of Aleppo has come back to life.
The Price of Peace in Afghanistan - Mads NISSEN / POLITIKEN - Panos Pictures
Life after one year of Taliban rule.
Cheetahs for Sale - Nichole SOBECKI / National Geographic Magazine
Of the 7,000 adult cheetahs living in the wild in the world today, 1,500 of them are in Kenya.
Choice – the Price to Pay - Kasia STREK / Panos Pictures
The right to abortion around the world.
SO BRITISH - Oli SCARFF / AFP
A selection of some eminently British traditions.
Tribute to Tom STODDART (1953 - 2021)