Double peine - Agence MYOP pour la Commission européenne à la maison de la radio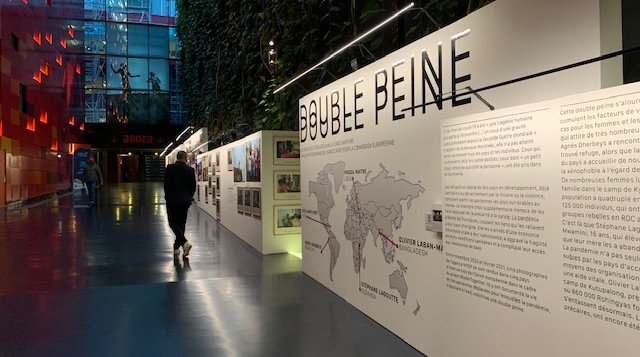 During « Médias en Seine », proposed by Franceinfo & Les Échos, in partnership with Visa pour l'Image - Perpignan, we invite you to discover the exhibit:
Crisis Upon Crisis – Refugees and the Health Crisis
At Maison de la radio et de la musique
116 avenue du Président Kennedy - 75016
From October 12 to December 5, 2021
Free entrance, COVID certificate required.Face masks mandatory.
The project has been produced by the agency MYOP with support from the European Commission as part of the campaign #SaferTogether.
Photographers: Guillaume Binet, Agnès Dherbeys, Olivier Laban-Mattei, Stéphane Lagoutte and Pascal Maitre.
Prints made by Alain Alanic, Jean-François Bessol, Pascal Saurin / Dupon and produced by Visa pour l'Image - Perpignan 2021 & Myop