ANI-PixTrakk Award
sponsored by PixTrakk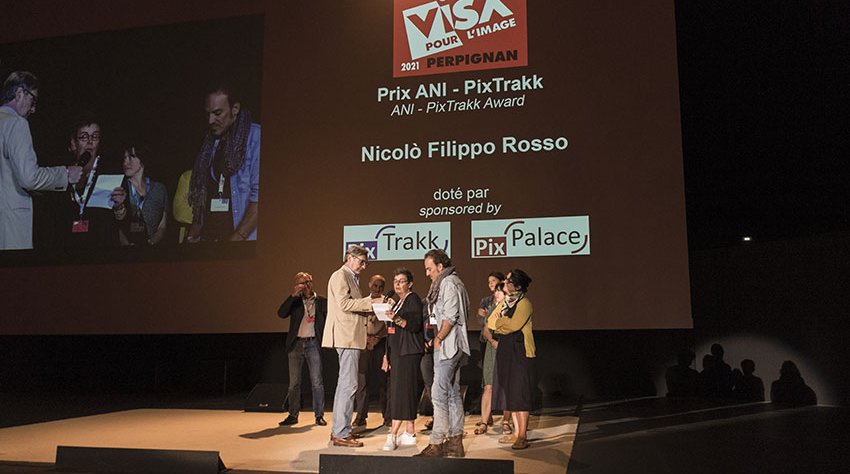 Sébastien Riotto
For twenty-two years, the ANI (Association Nationale des Iconographes) has been organizing presentations of portfolios during the professional week at the festival Visa pour l'Image - Perpignan, and has now helped more than 300 photographers from a wide range of backgrounds, providing guidance and advice.
At the end of the Festival, the ANI forms a jury to select three award winners from a short list of "favorite choices," and then the first prize for the ANI-PixTrakk award. T
In 2022, the thirteenth ANI award will be presented, with prize money of €5,000 sponsored by PixTrakk during the screening evening of Wednesday, August 31, 2022 at the Campo Santo.
The award-winning work will be displayed at the "Visas de l'ANI" exhibition held in Paris at Gobelins, l'école de l'image.
Award winners
2021

Nicolò Filippo Rosso
2018

Virginie Nguyen Hoang