Camille Lepage Award
sponsored by la SAIF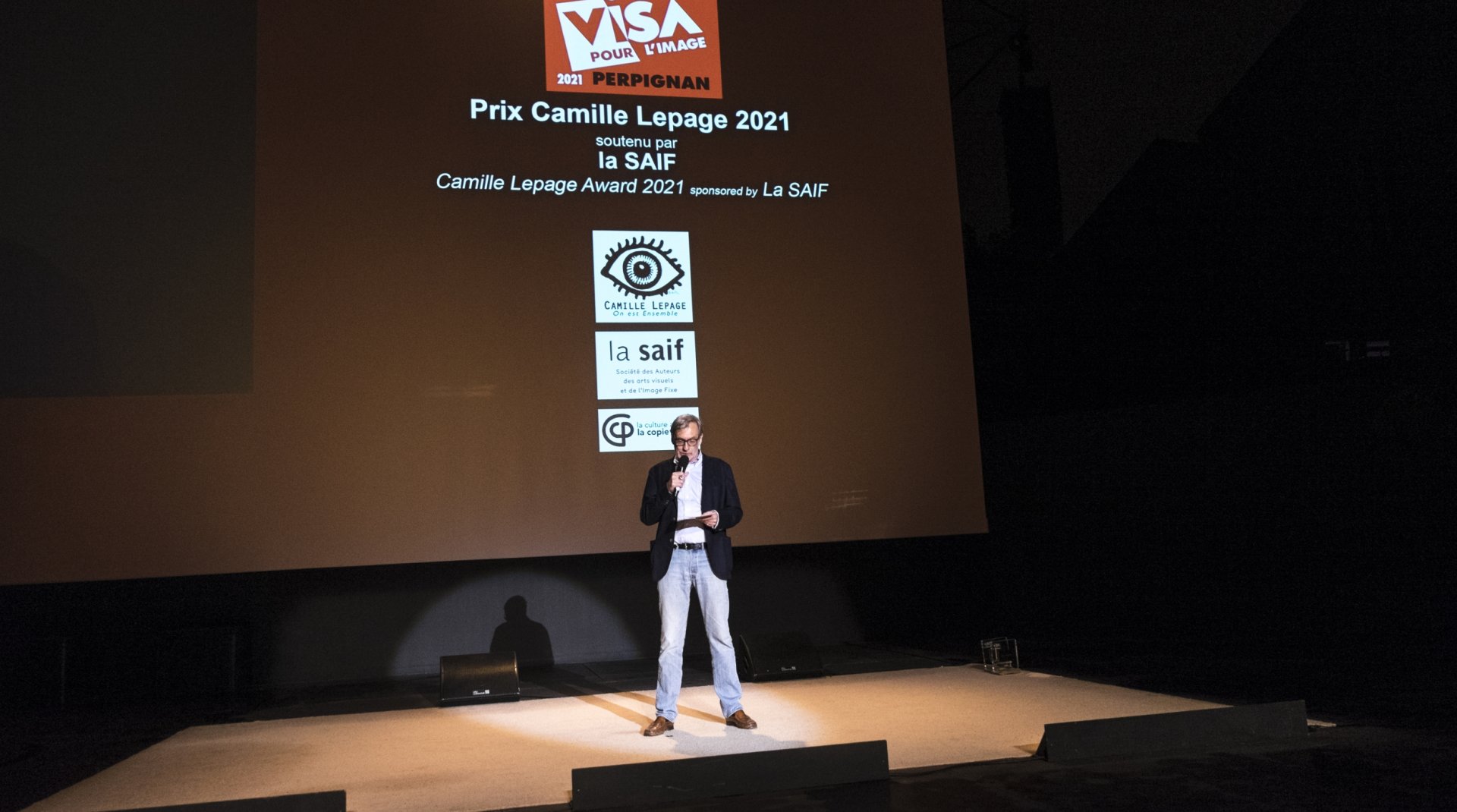 Sébastien Riotto
The Association named Camille Lepage – On est ensemble was founded on September 20, 2014, only months after the death of Camille Lepage while reporting in the Central African Republic. The Association commemorates Camille, her work and commitment.
This year, for the sixth-time, the award is being fully sponsored by the Société des Auteurs des arts visuels et de l'Image Fixe - SAIF* with prize money of 8000 euros. The Award will be presented for the eighth time in Perpignan
This Award will presented during an evening screening at the Campo Santo.
To participate to this 2022 edition, Download the rules above (the form is at the end of the document)and send your folder before May 19, 2022.
Good luck!
*La SAIF, the French collecting society for original authors of visual work in architecture, design, drawing, 3-D work, illustrations, cartoons/comics, painting, photography and sculpture.
For further information: [email protected]
Award winners
2021

Ana Maria Arevalo Gosen