Camille Lepage Award
sponsored by la SAIF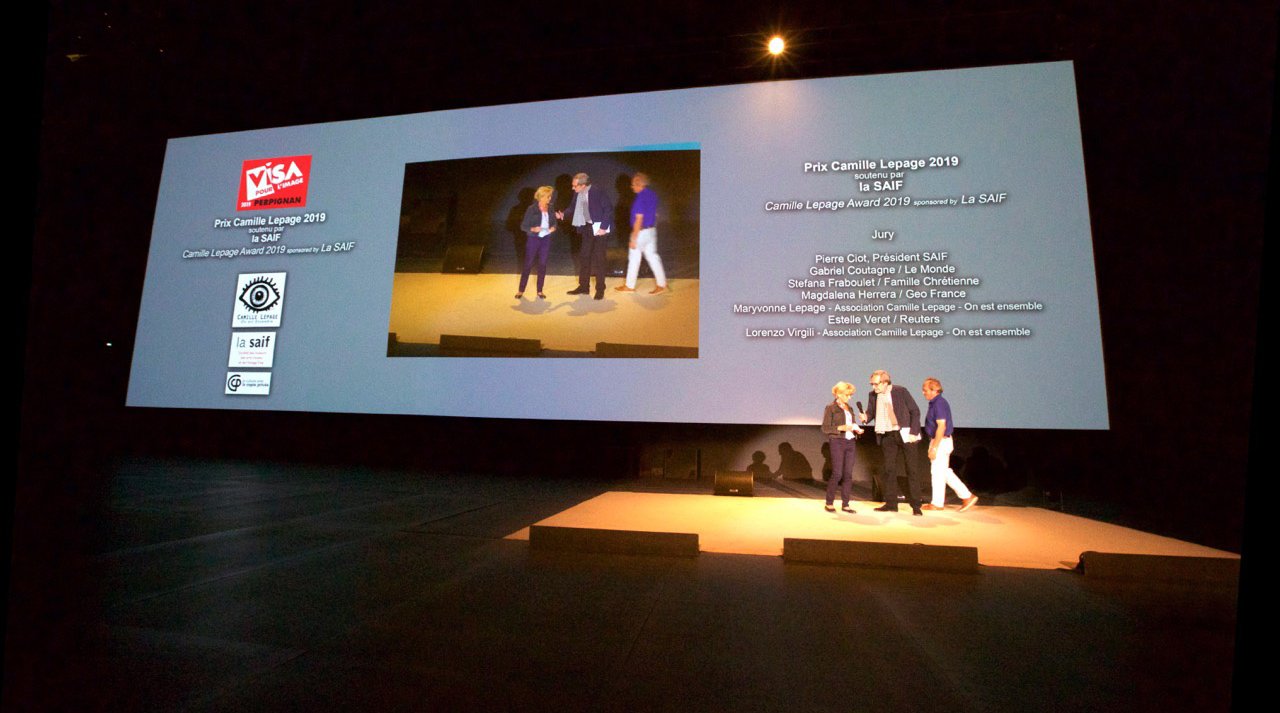 The Association named Camille Lepage – On est ensemble was founded on September 20, 2014, only months after the death of Camille Lepage while reporting in the Central African Republic. The Association commemorates Camille, her work and commitment.
For the third time, the collecting society la Saif is supporting the award which provides backing and encouragement for a photojournalist committed to a long-term project.
The award, was presented to this year's winner, Thomas Morel-Fort, at the evening show on Thursday, September 5, will help him conduct his report on Filipino maids, exploring the industry that produces this large community living in exile, and seeing what is at stake for the government and the economy of the Philippines, as well as the impact on the families of these women.
*La SAIF, the French collecting society for original authors of visual work in architecture, design, drawing, 3-D work, illustrations, cartoons/comics, painting, photography and sculpture.
For further information: camillelepageaward@gmail.com