Camille Lepage Award
sponsored by la SAIF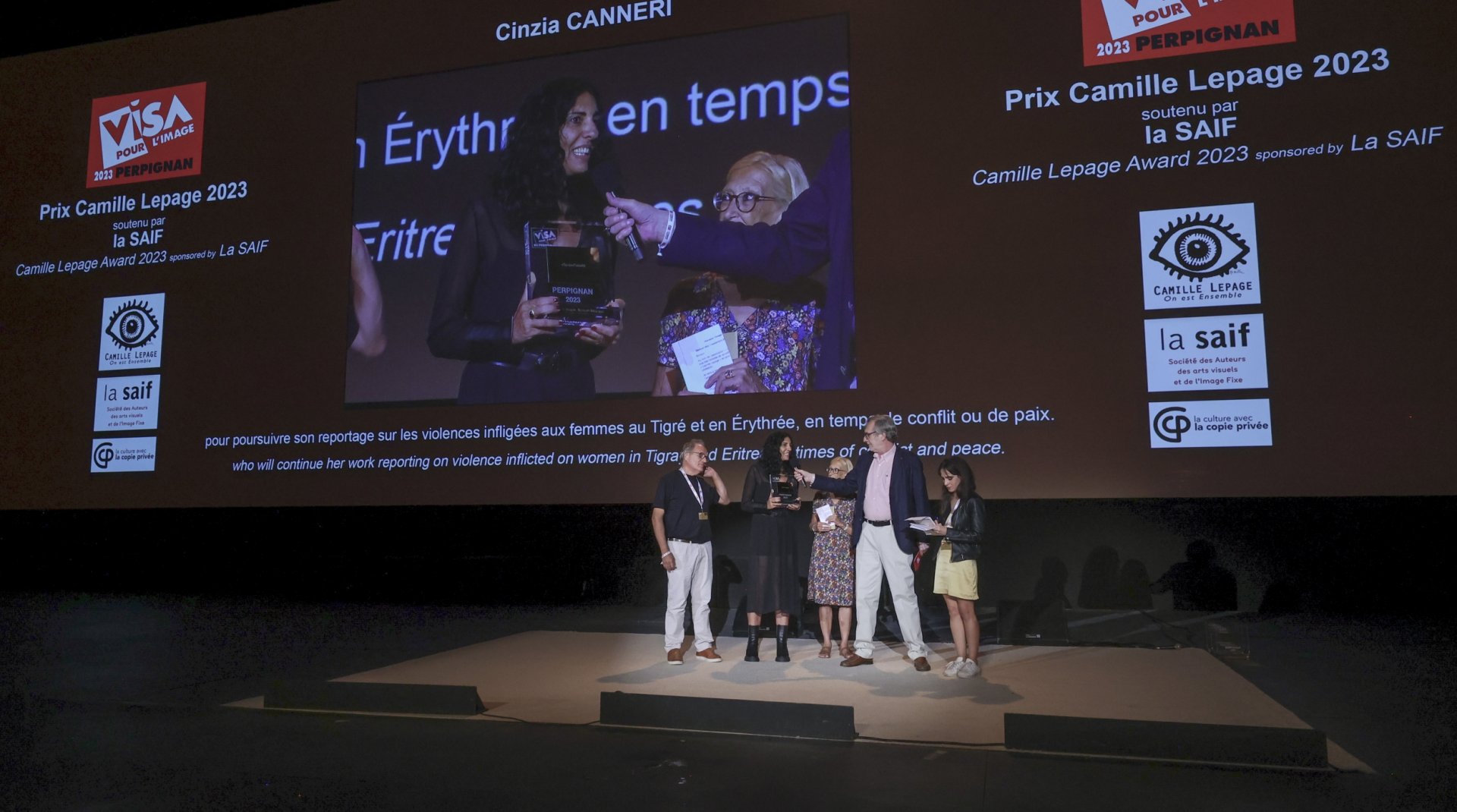 Sébastien Riotto
The Association named Camille Lepage – On est ensemble was founded on September 20, 2014, only months after the death of Camille Lepage while reporting in the Central African Republic. The Association commemorates Camille, her work and commitment.
For the seventh time, the collecting society la Saif* is supporting the award (€8,000) which provides backing and encouragement for a photojournalist committed to a long-term project.
The winner of the 2023 award is Cinzia Canneri, who will continue her work reporting on violence inflicted on women in Tigray and Eritrea, in times of conflict and peace. She will investigate the medium and long-term consequences of the violence on both their lives and their prospects for a better future.
*La SAIF, the French collecting society for original authors of visual work in architecture, design, drawing, 3-D work, illustrations, cartoons/comics, painting, photography and sculpture.
For further information: [email protected]
Award winners
2021

Ana Maria Arevalo Gosen