The Carmignac Photojournalism Award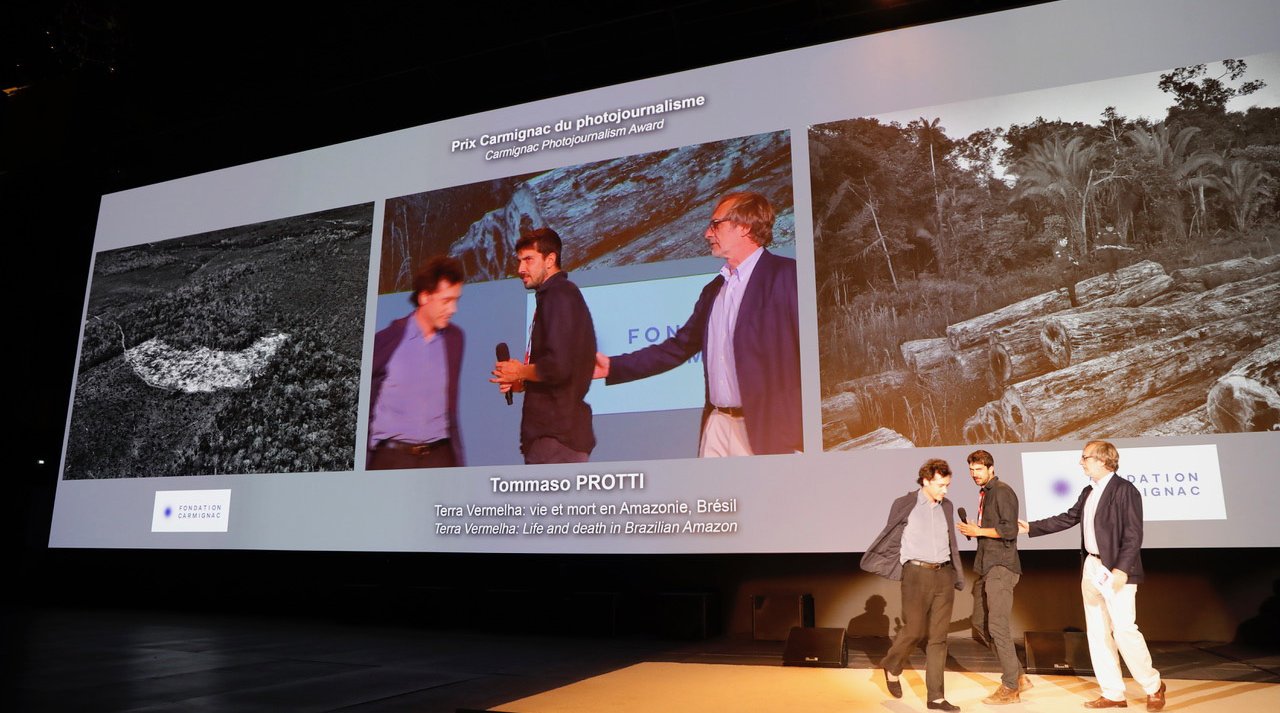 The Carmignac Foundation is pleased to be here this year, for the fifth time, with the Festival Visa pour l'Image – Perpignan. This year mark the tenth anniversary of the Carmignac Photojournalism Award which was presented to the 2019 winner on Wednesday, September 4.
The winner of this 10th edition is Tommaso Protti for his work on the Amazon and specifically deforestation.
The Carmignac Photojournalism Award, first founded in 2009 and presented every year, provides support for a photographic report to be produced featuring investigative journalism and focusing attention on violations of human rights and related geopolitical and environmental issues.
An international jury selected the award-winner who received the grant from the Carmignac Foundation to carry out an in-depth photographic project, and also to fund a touring exhibition and the publication of a monograph.
For information & details: Emeric Glayse, Director, Carmignac Photojournalism Award Maria Kermagoret, assistant Carmignac Photojournalism Award
prix@carmignac.com - http://www.fondation-carmignac.com
Press: Myrtille Beauvert - presse@prixcarmignac.com
Award winners
2017

Yuri Kozyrev & Kadir van Lohuizen