The Carmignac Photojournalism Award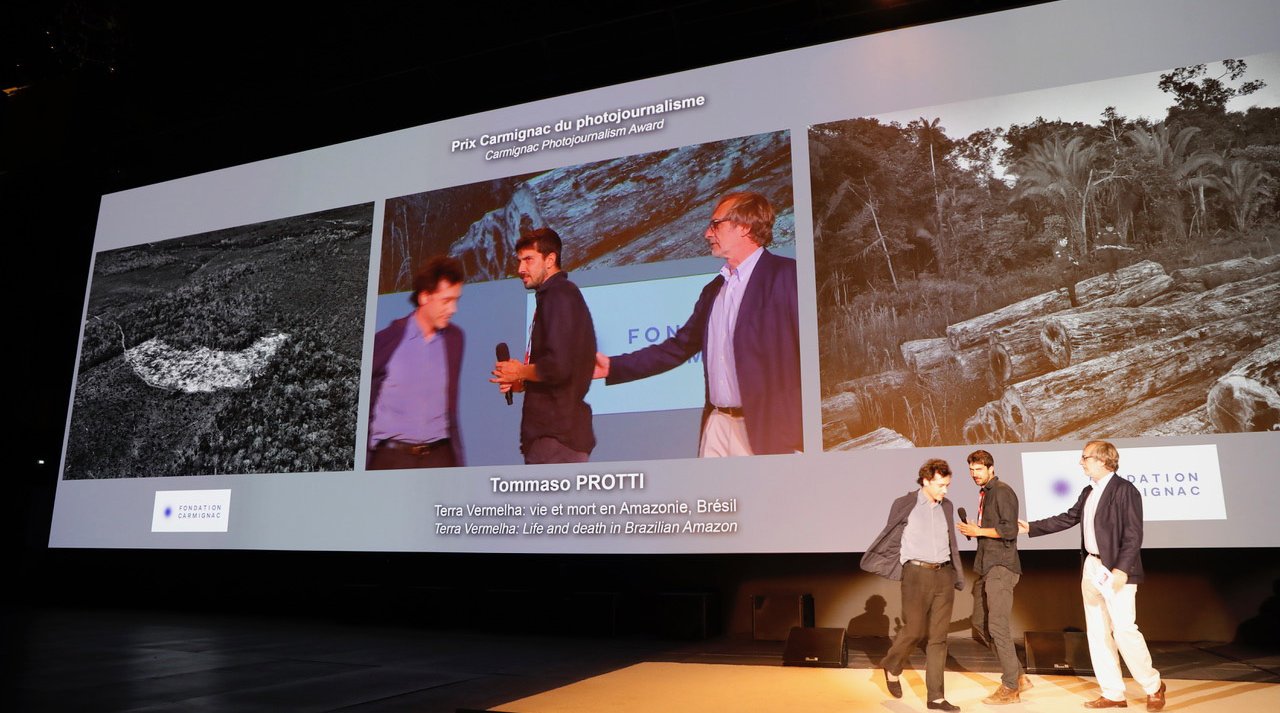 The Carmignac Foundation is pleased to be here this year, for the sixth time, with the Festival Visa pour l'Image – Perpignan.
"Congo in Conversation"
The 11th Carmignac Photojournalism Award — which focuses this year on the Democratic Republic of Congo (DRC) — was awarded to Canadian-British photographer Finbarr O'Reilly.
Finbarr O'Reilly's reportage began in January, before the pandemic dis- rupted our lives and the way we operate. Due to the swiftly worsening global health situation and the gradual closing of borders, Finbarr O'Reilly and the Award team— alongside members of the jury and the pre-jury for the 11th edition—re-conceived their approach, adapting the Award and the reportage to better cover the crisis we are experiencing.
With this in mind, the Fondation Carmignac is honored to present "Congo in Conversation" by Finbarr O'Reilly. It is a collaborative online chronicle which, through close cooperation with Congolese journalists and photographers (as well as journalists of other nationalities based in the DRC), will address the human, social and ecological challenges that the Congo faces today with this new health crisis.
Relaying information via a dedicated website and social networks, "Congo in Conversation" will provide an unprecedented stream of articles, photo reportages and videos. Updated regularly, it will enable readers to discover how the DRC is coping with this crisis and adapting to the realities that now shape all of our lives.
Watch the official launch live on the Visa pour l'image Instagram account, airing Tuesday, April 28, 2020 at 6pm (French time)
Instagram https://www.instagram.com/prixcarmignac/
Congo in Conversation website https://congoinconversation.fondationcarmignac.com/en/
Visa pour l'Image Instagram https://www.instagram.com/visapourlimage/
For information & details: Emeric Glayse, Director, Carmignac Photojournalism Award Maria Kermagoret, assistant Carmignac Photojournalism Award
prix@carmignac.com - http://www.fondation-carmignac.com
Press: Myrtille Beauvert - presse@prixcarmignac.com
Award winners
2017

Yuri Kozyrev & Kadir van Lohuizen