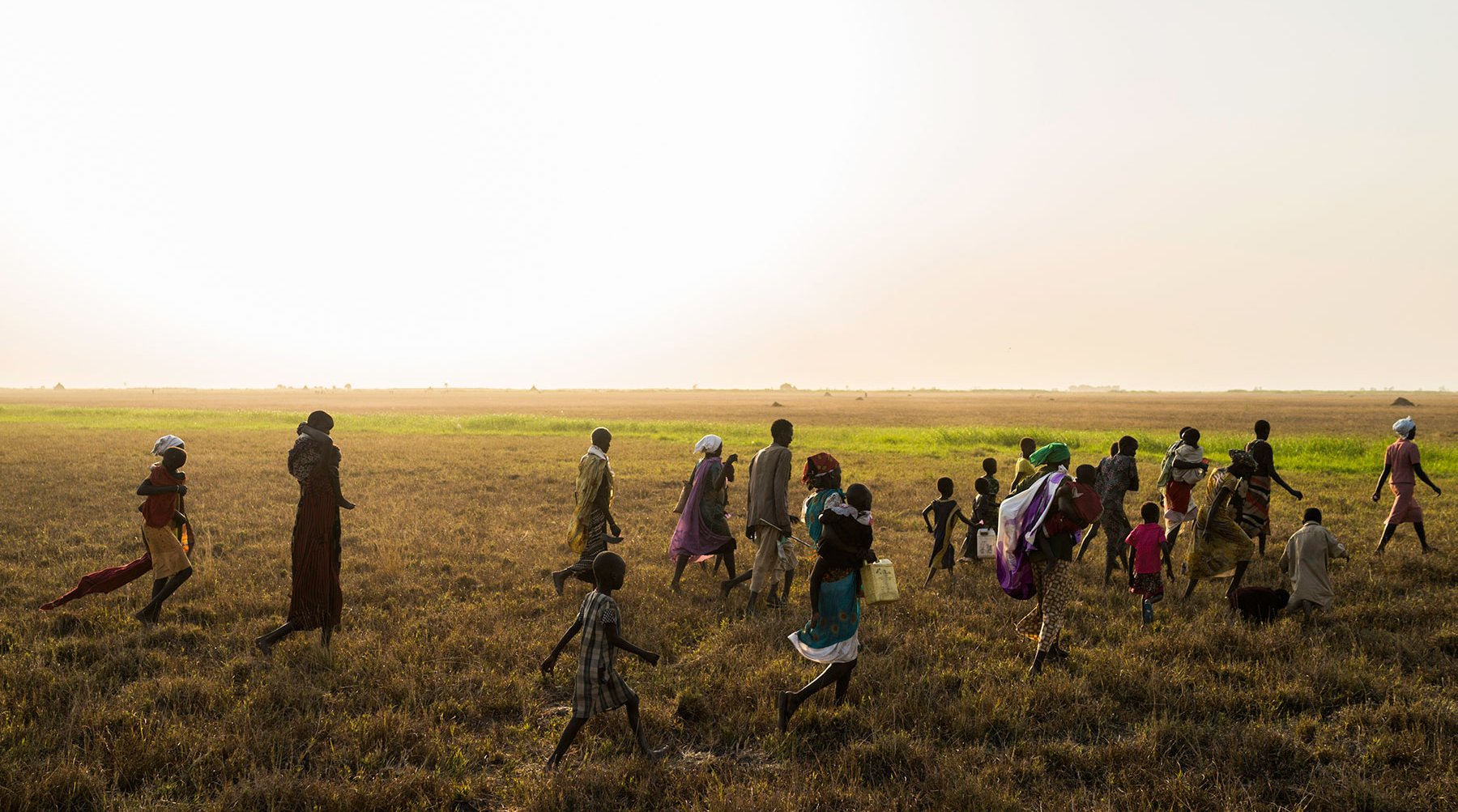 Fractured State
Dominic Nahr
for Médecins sans Frontières
South Sudan has been an independent state for five years, but since December 2013, with violence that first erupted over the dispute between President Salva Kiir and former Vice-President Riek Machar, 2.5 million people have been uprooted by fighting between ethnic Dinka forces backing President Kiir, and Nuer fighters defending the rebel leader, Machar. The conflict has spread across the country, pitting one tribe against the other. Peace deals have been signed and broken, and while leaders continue to argue, the fighting continues and the people suffer.
Violence, famine, and disease have turned South Sudan into a humanitarian disaster. More than 50,000 people have been killed since the beginning of the civil war; civilians have fled and there are now 120,000 in the camp for displaced persons in the town of Bentiu; and similar situations can be found around the country. Unity State alone has almost 600,000 displaced persons, and in April 2015, with more fighting in Unity State, thousands of civilians fled into the bush or swamps, and to UN Protection of Civilians camps (POC).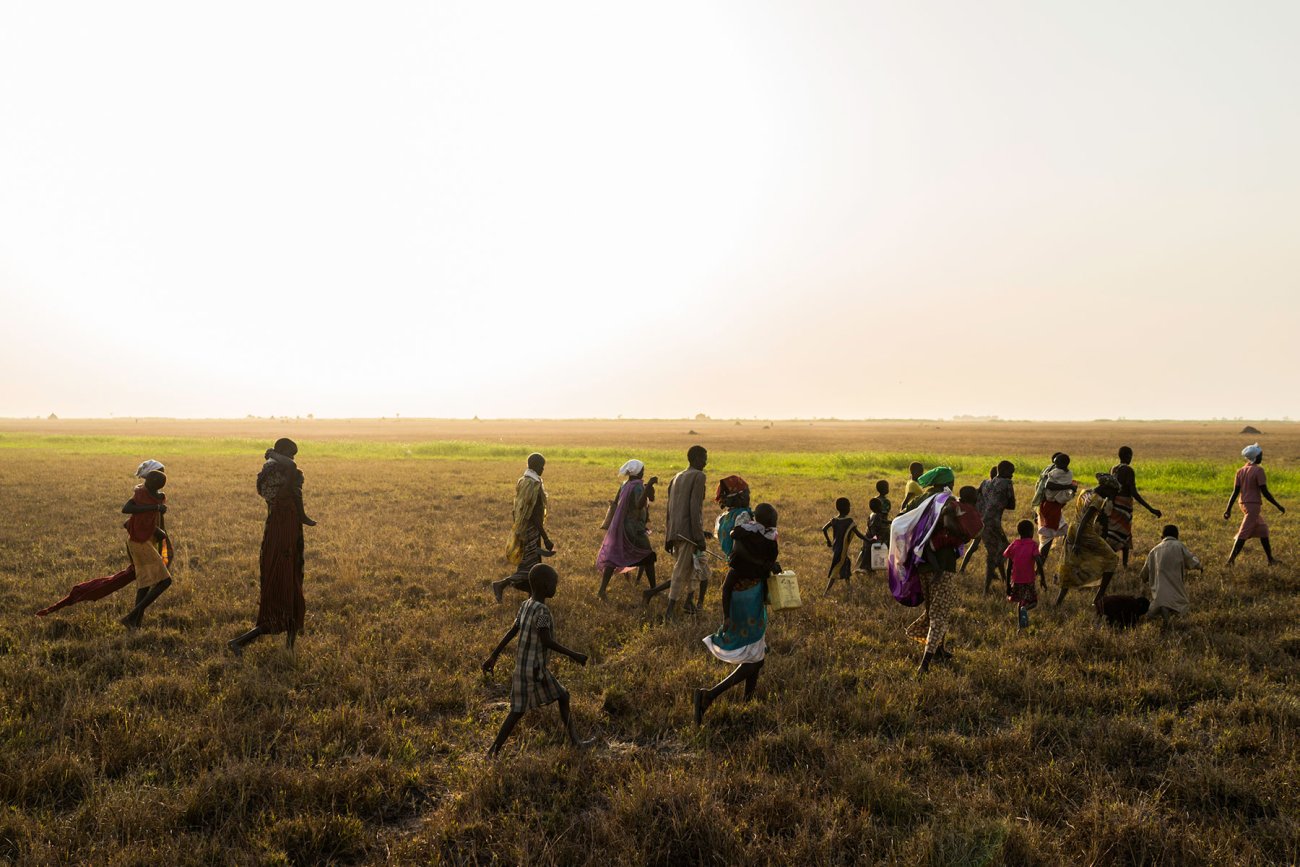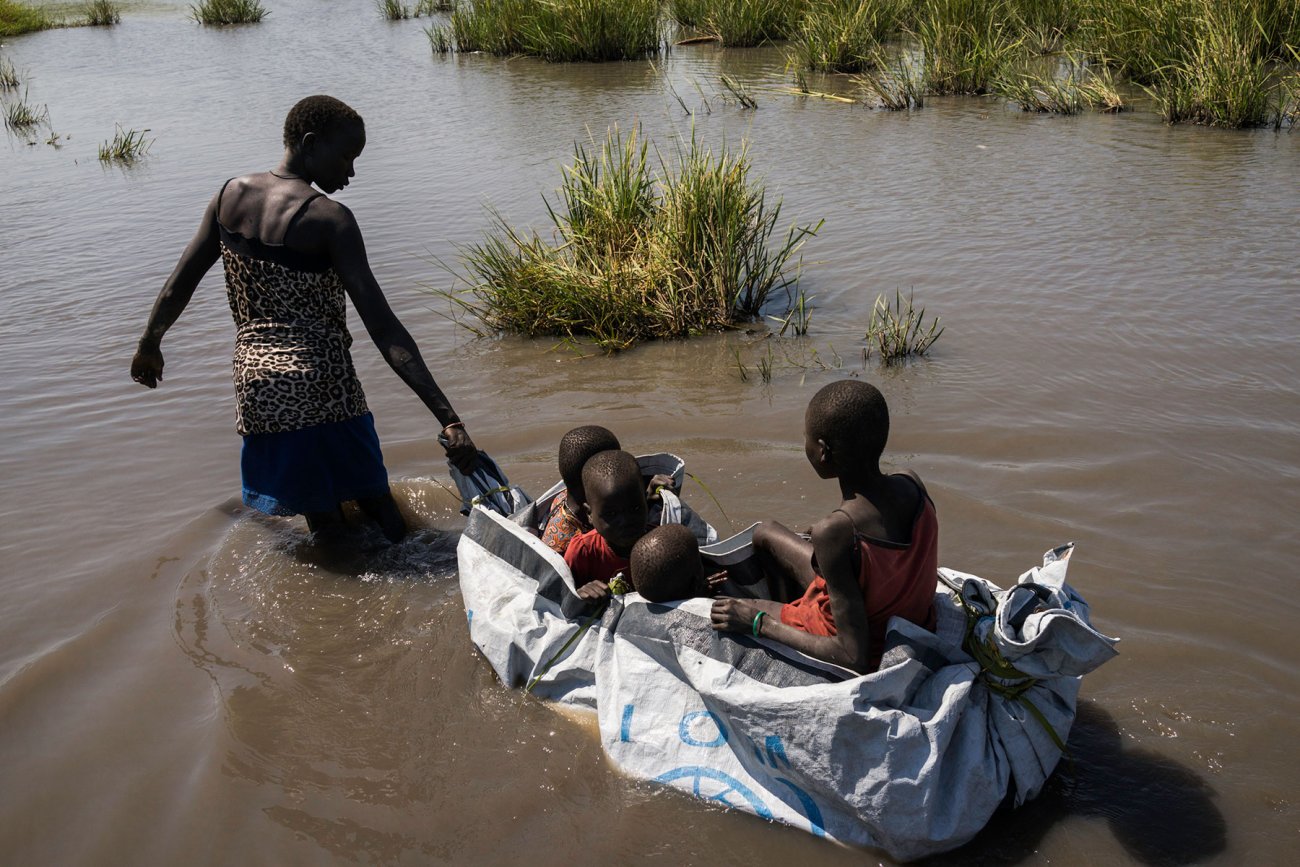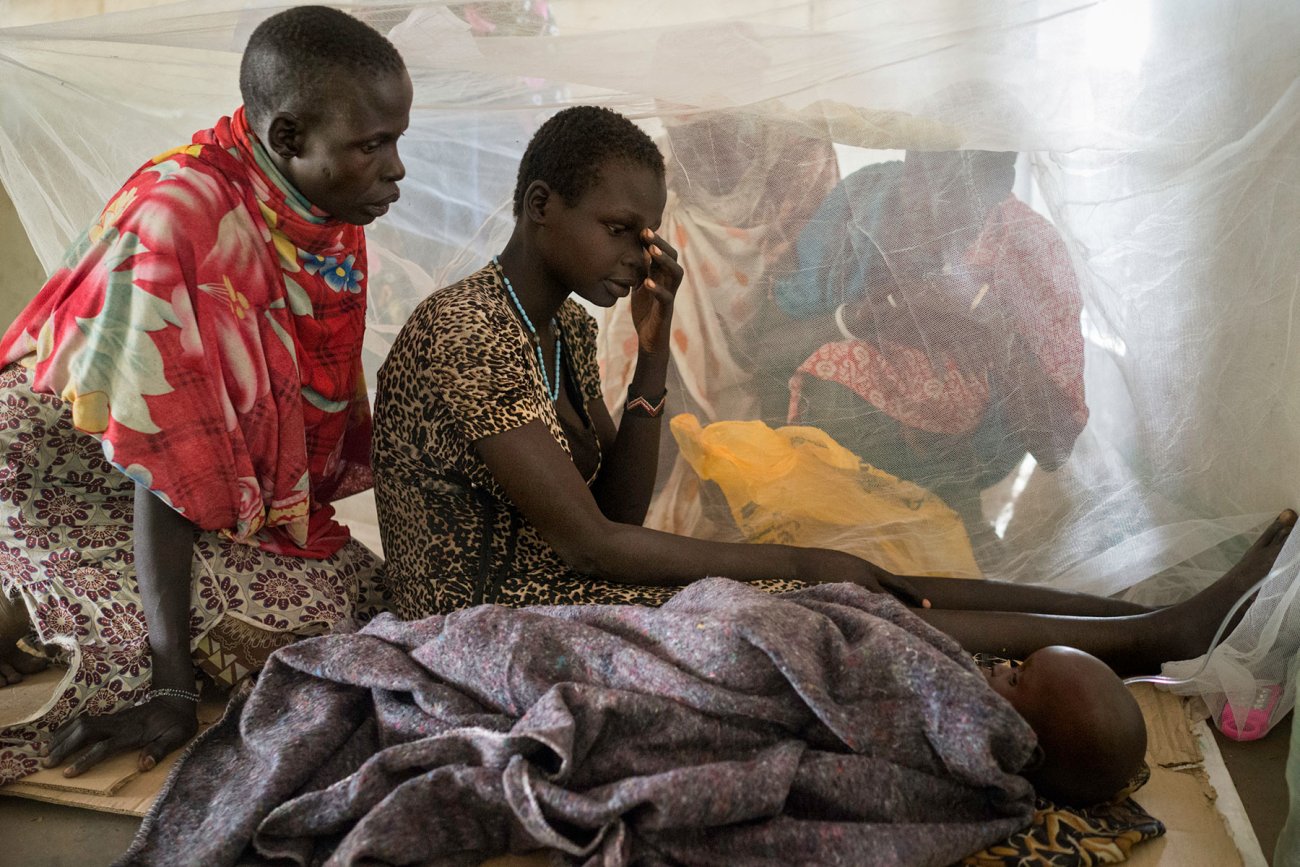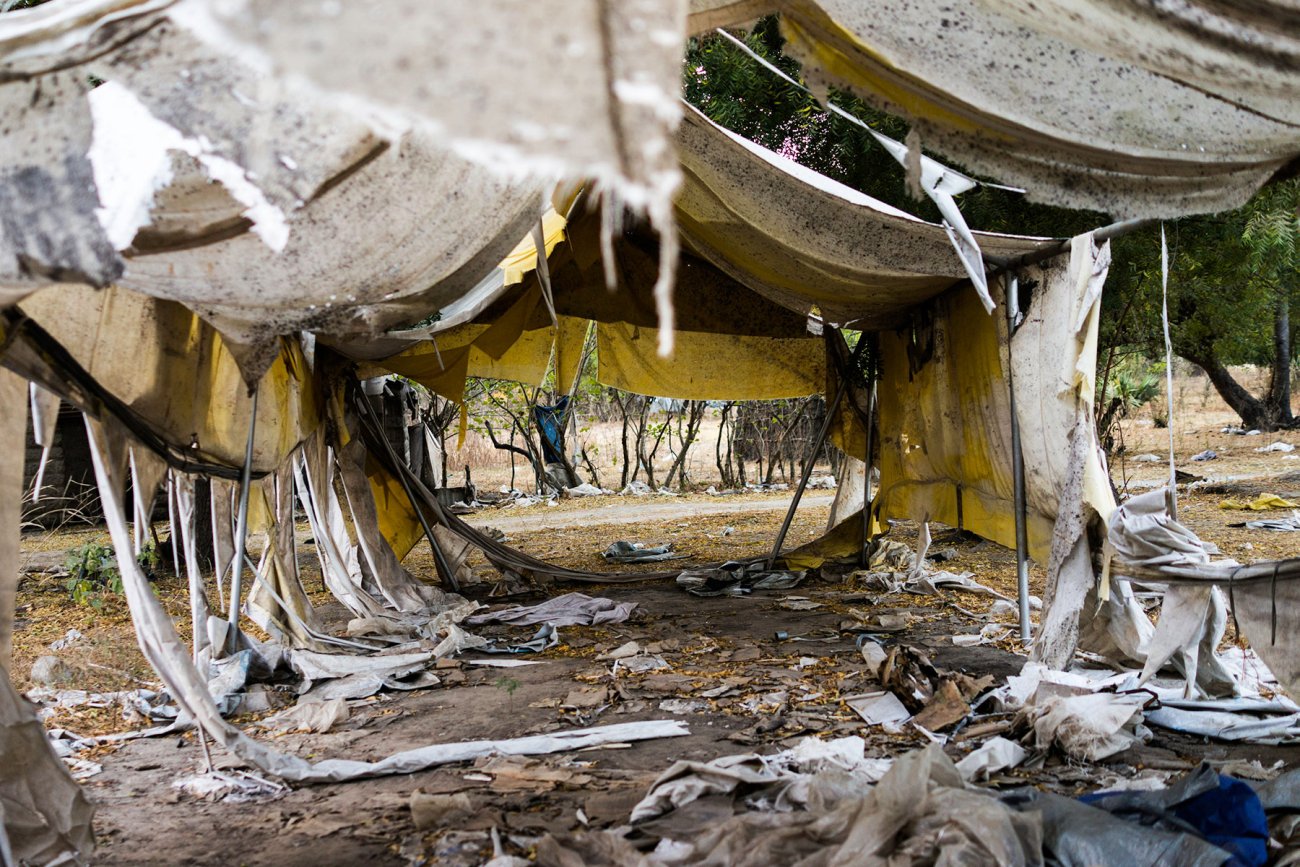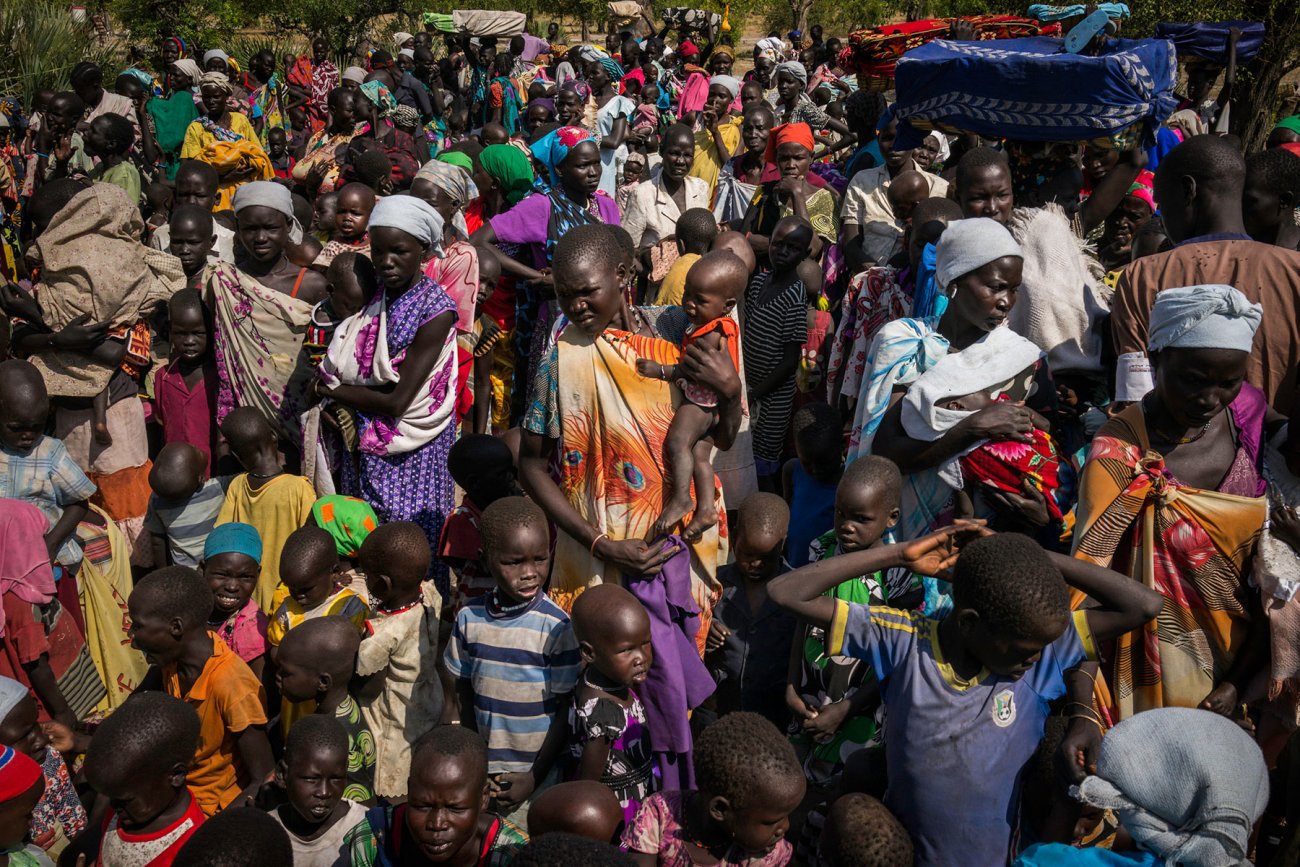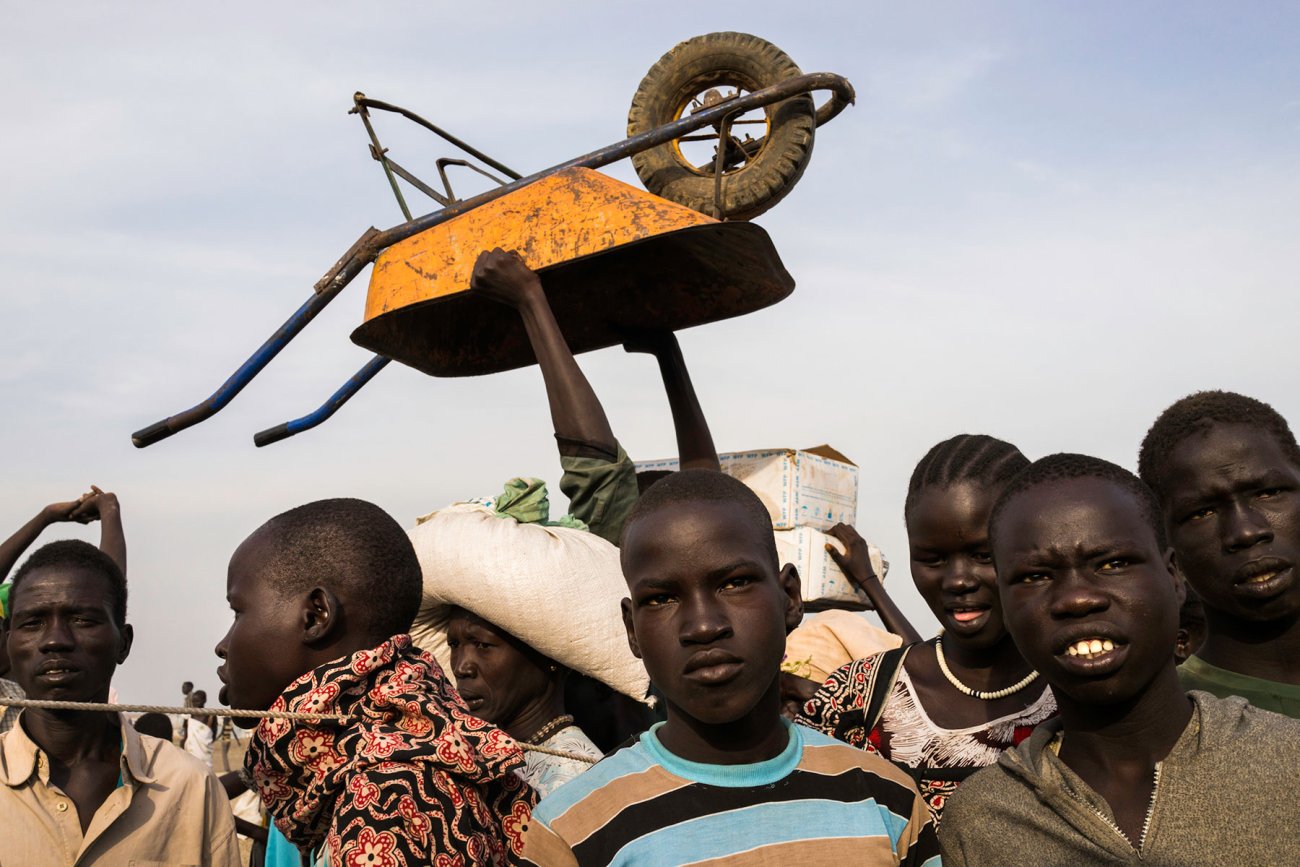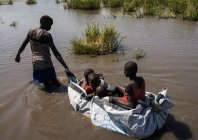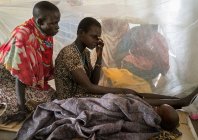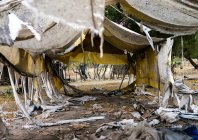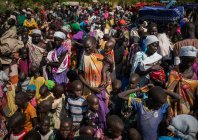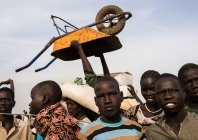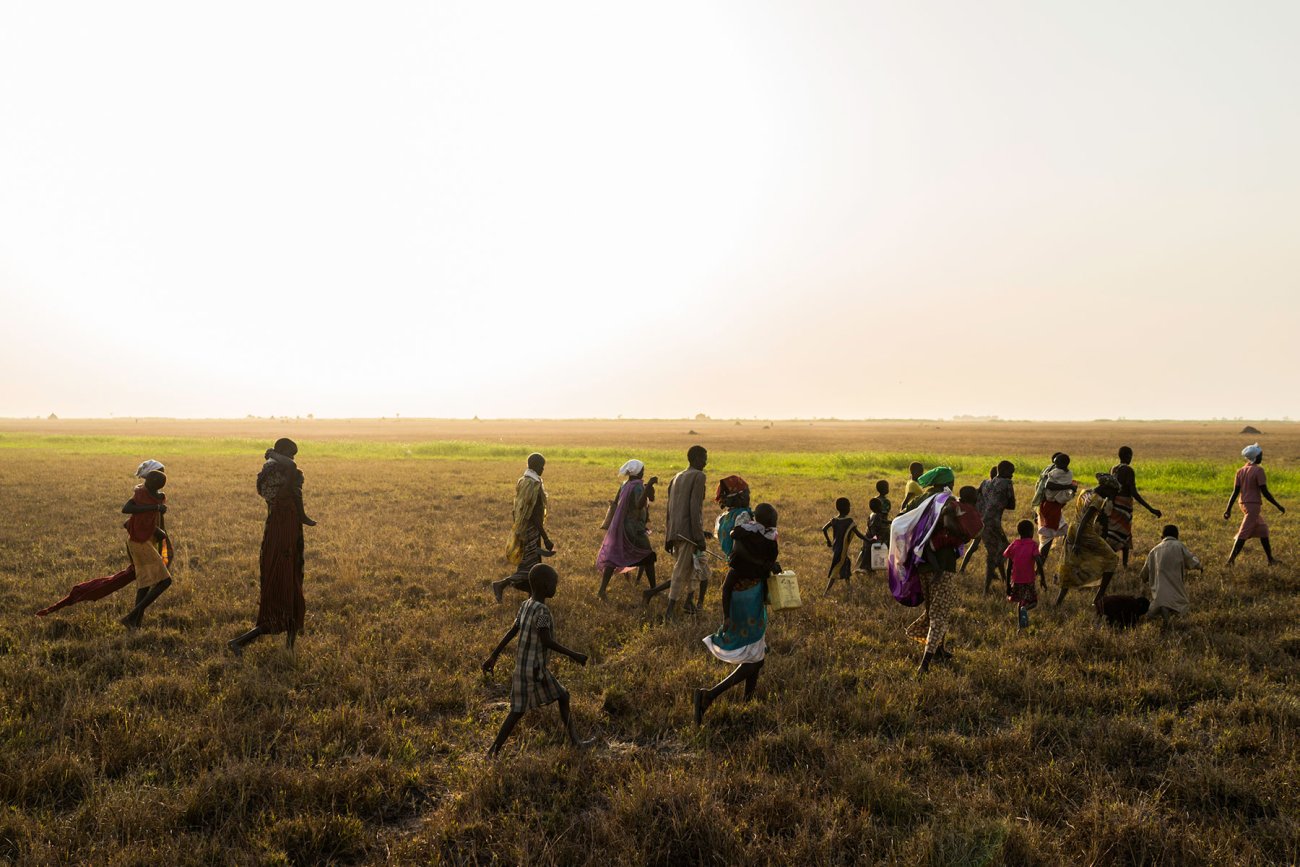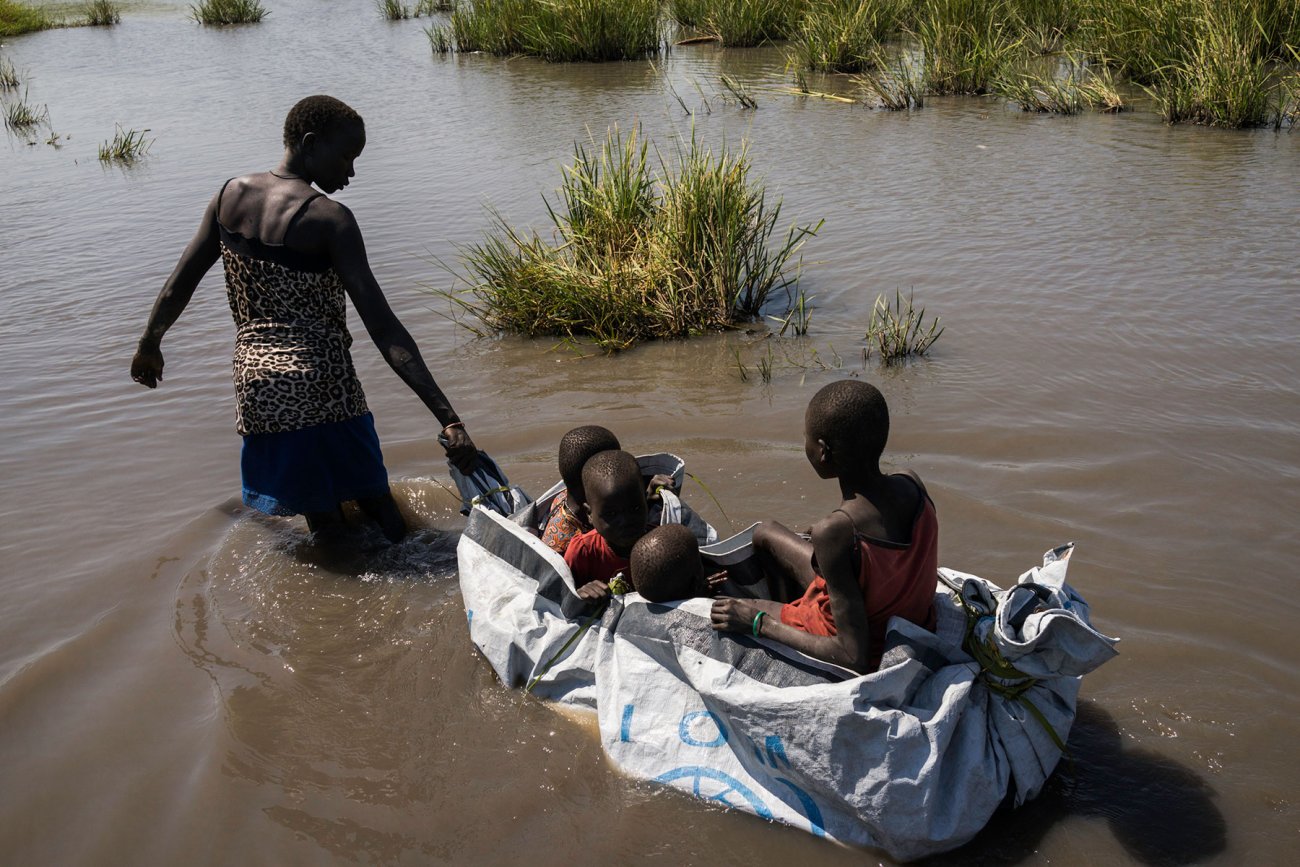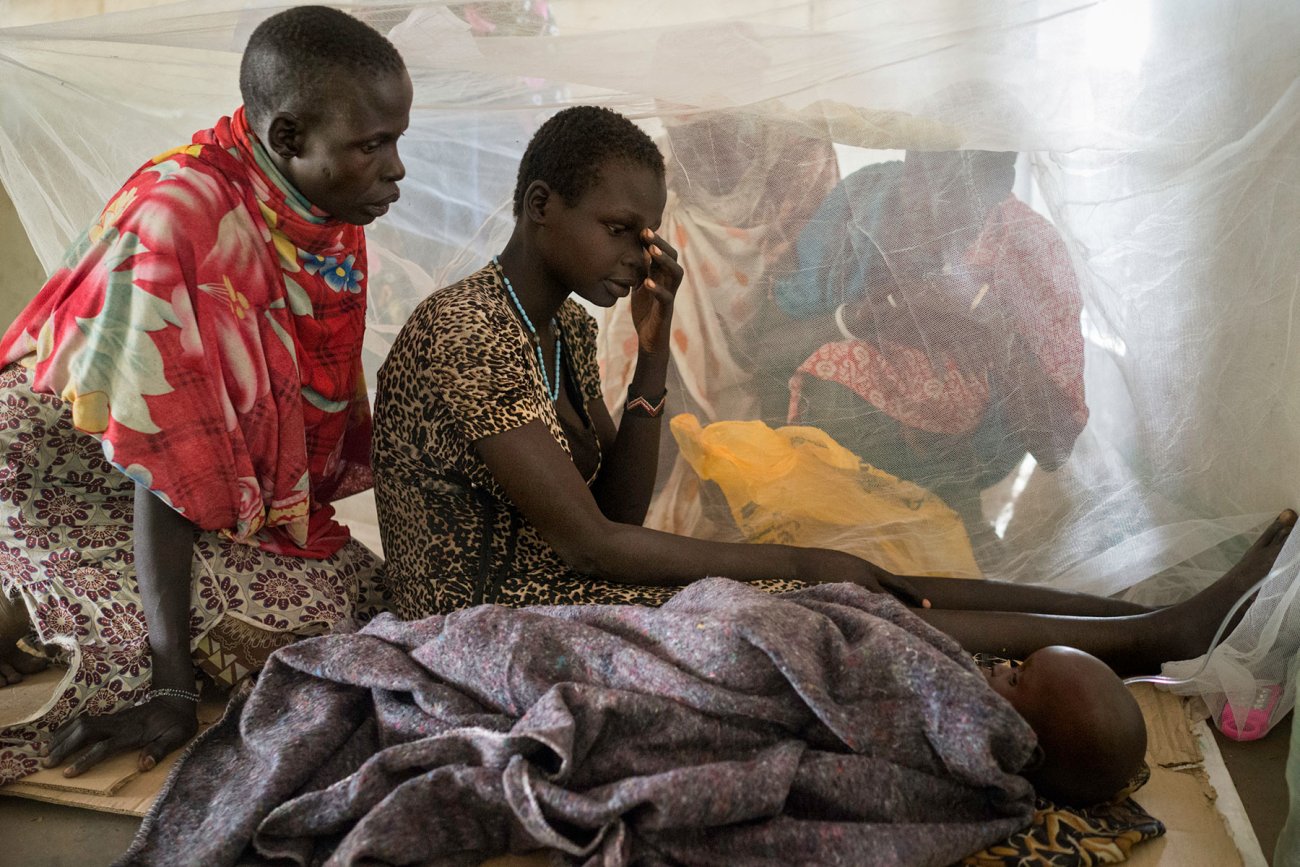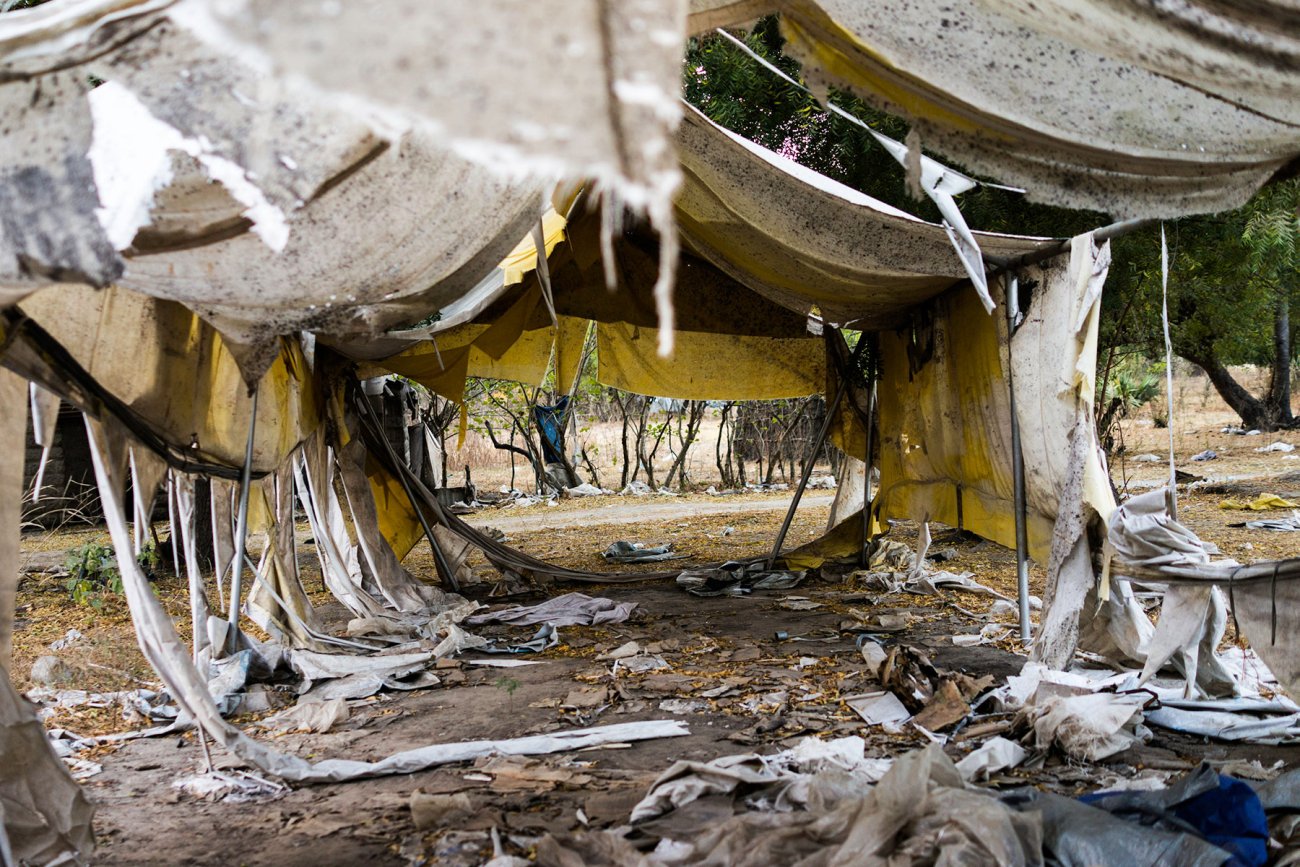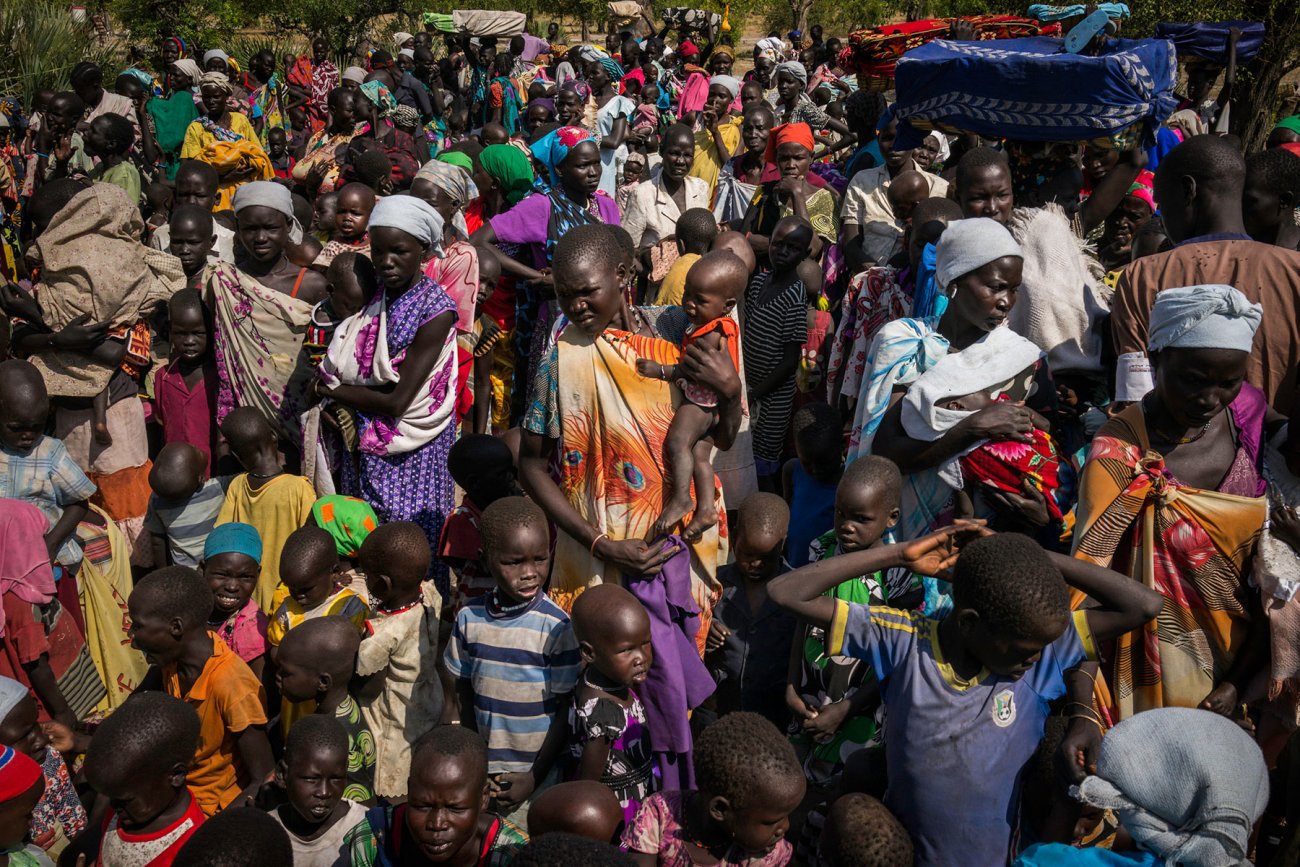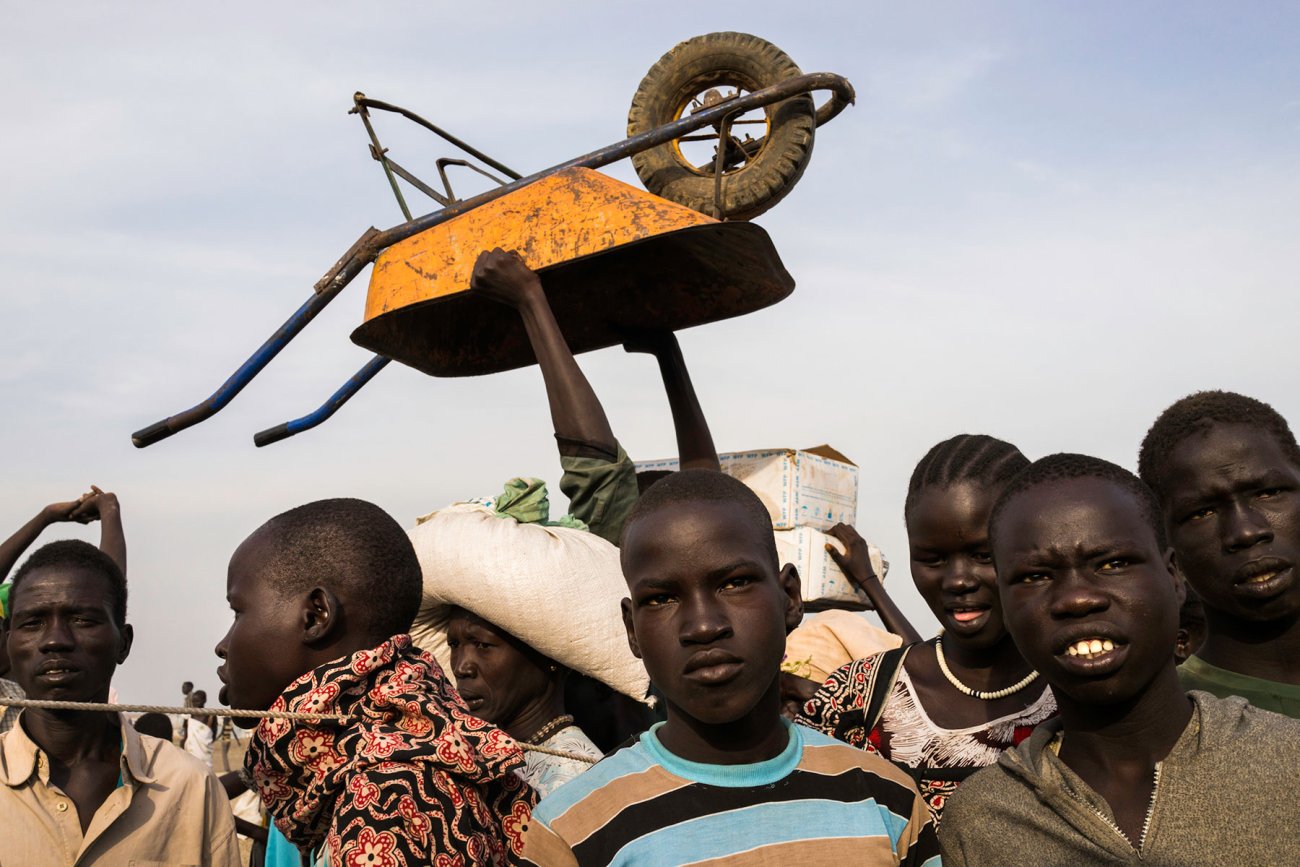 Flying over the town of Leer, the view is terrifying, seeing the destruction of war in what was once a bustling town, but is now a wasteland where homes were burned to the ground. Médecins Sans Frontières had a hospital and housing facilities that were repeatedly raided and looted, so had to close operations in Leer in October 2015, leaving the population without any medical aid; but MSF returned later in the year and soon other humanitarian organizations followed.
Thousands have settled in temporary camps deep in the swamps, in make­shift shelters on islands, hoping that the cold water (sometimes shoulder high) affords some protection, but no matter how or where they hide, in the bush or in swamps, or by traveling great distances to a protected zone such as Bentiu, armed conflict is never far. I had the privilege of working alongside Médecins Sans Frontières teams across Unity State where, at times, it was the only NGO to provide food and medical aid for the displaced and malnourished. (In April 2016, as part of a peace deal, Riek Machar returned and took up the position of vice-president of a new and volatile unity government.)
Dominic Nahr
Report produced for Médecins sans frontières.