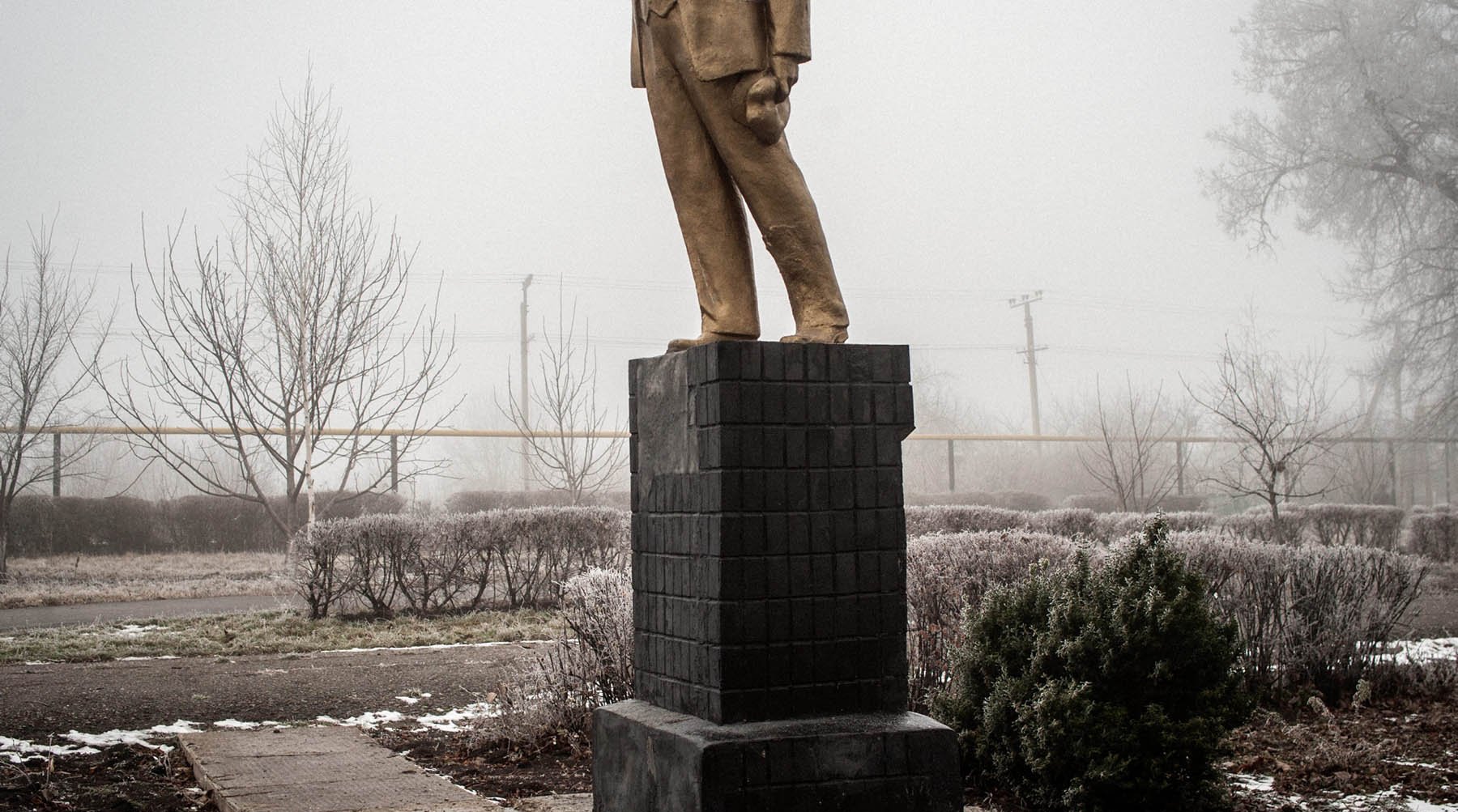 Guillaume Herbaut
Institute
Ukraine, from Independence Square to the Donbas
December 16, 2013, Kiev
2004 was the Orange Revolution. Ukrainians were out in the snow protesting against Viktor Yanukovych and the rigged election. On Independence Square (Maidan Nezalezhnosti) the crowd roared its support for Yuschchenko. These were heady, joyful times when a better future seemed possible.
Nearly ten years later, on the same square, the crowd was again roaring in protest against Yanukovych. He had finally been elected in 2010, and had just rejected an agreement with the European Union, preferring the Eurasian Union proposed by Vladimir Putin. The square became an embattled camp with barricades all around; protesters were organizing their movement. What had been aspirations in 2004 turned to fear in the face of uncertainty.
January 23, 2014, Kiev.
An anxious silence was hanging over Independence Square. On this particular day, the action was further away: down Kreschatik Avenue, and right into Hrushevskoho Street. The atmosphere was tribal outside Dynamo Stadium: burnt out buses, helmeted men, acrid smoke fumes, and black snow. In the distance I could see a tightly packed crowd chanting, stamping and banging on anything that would make noise. The police responded, striking their shields. Each side had its percussion.
The charge came the next day, and it was violent and terrifying. The police opened fire, with rubber bullets, slugs and real bullets. Even the reporters were targeted. I was obsessed with one thing. I had to protect my eyes and move fast so that I would not be trapped when they charged. It had happened before when we were hiding in a recess in a wall on Europe Square, and the Berkuts (government special forces) found us. The truncheon was already raised when we screamed "Press!" and they backed off. Just a few meters away a fellow journalist had been beaten up. In twenty-four hours, there were 300 injured and five killed.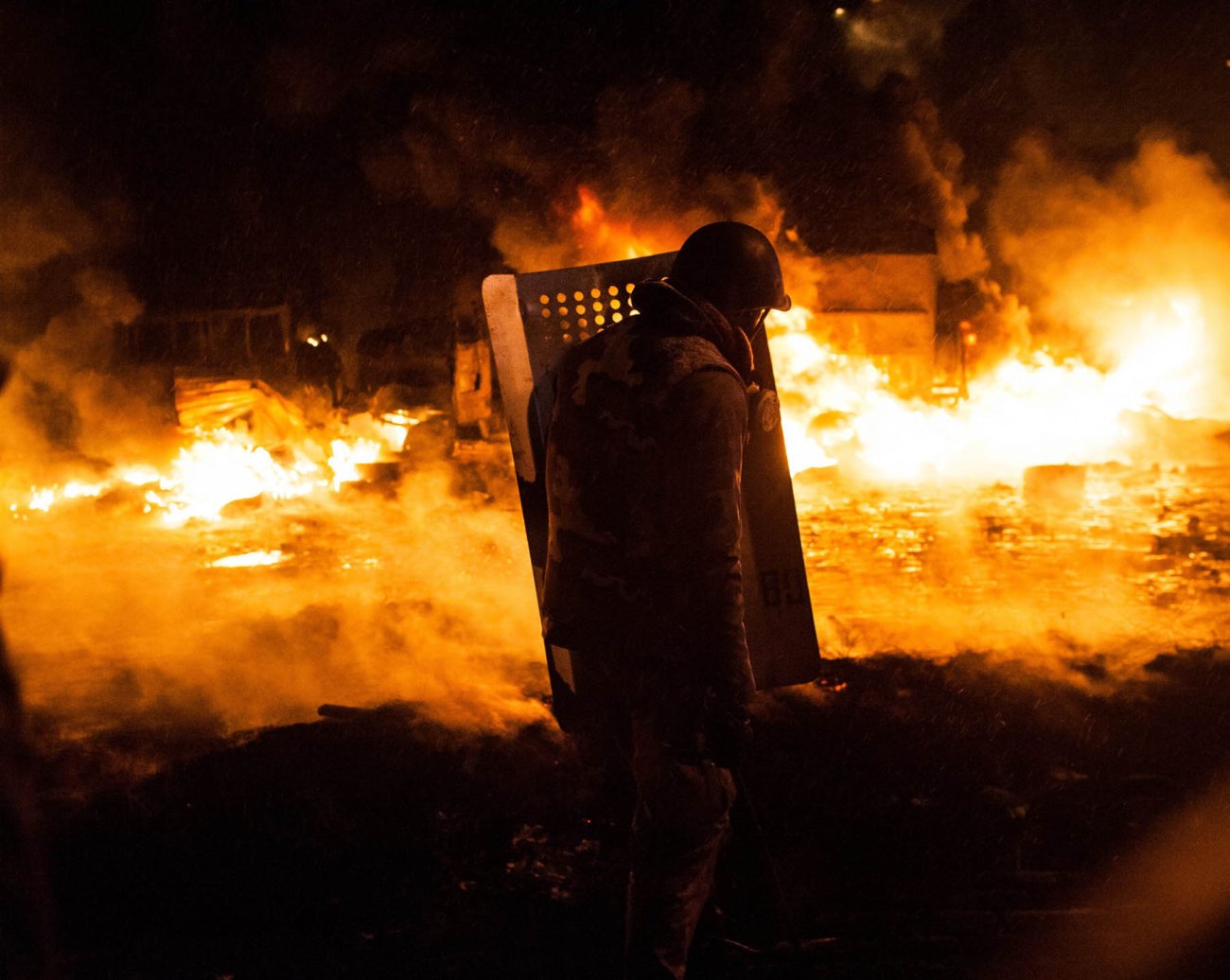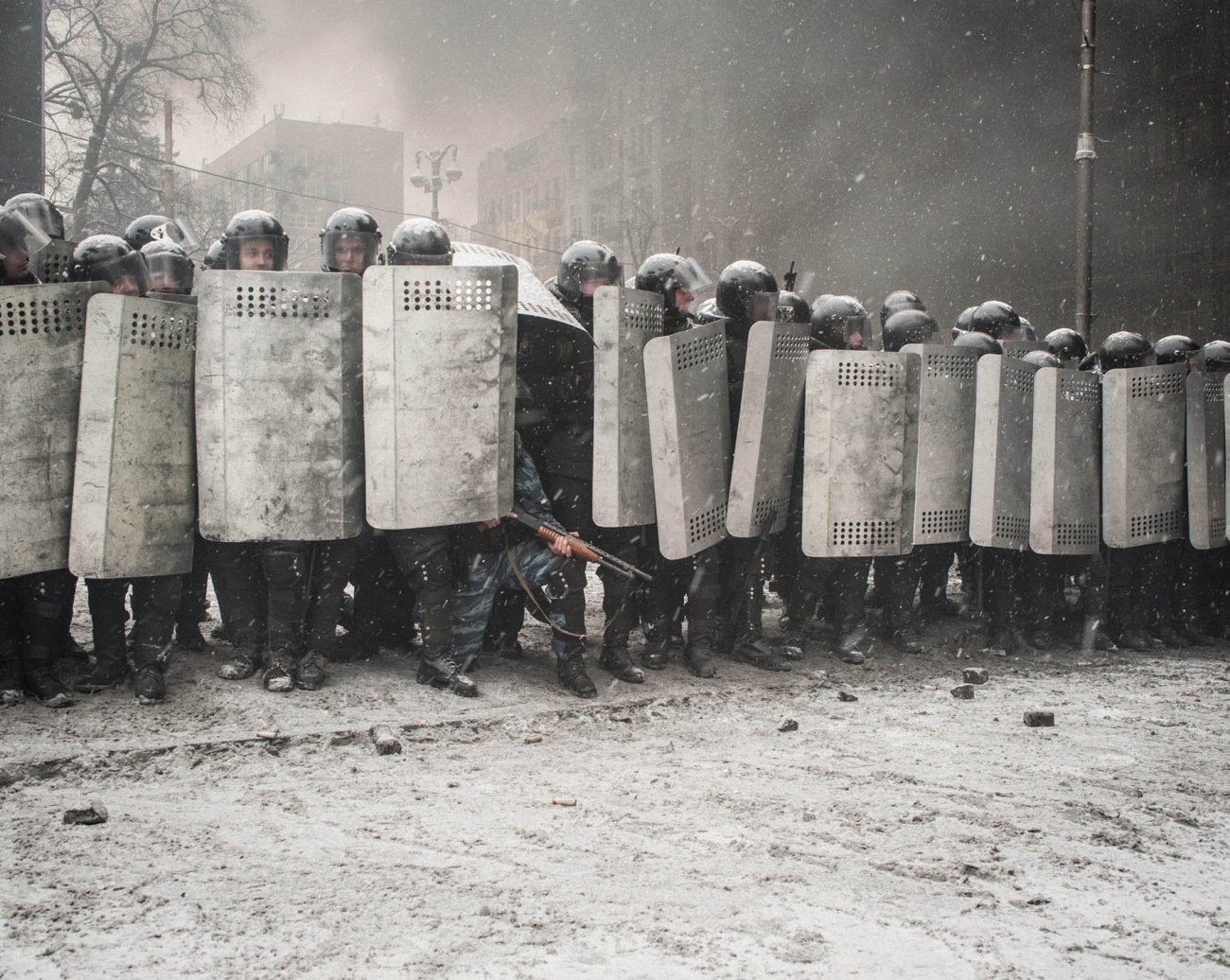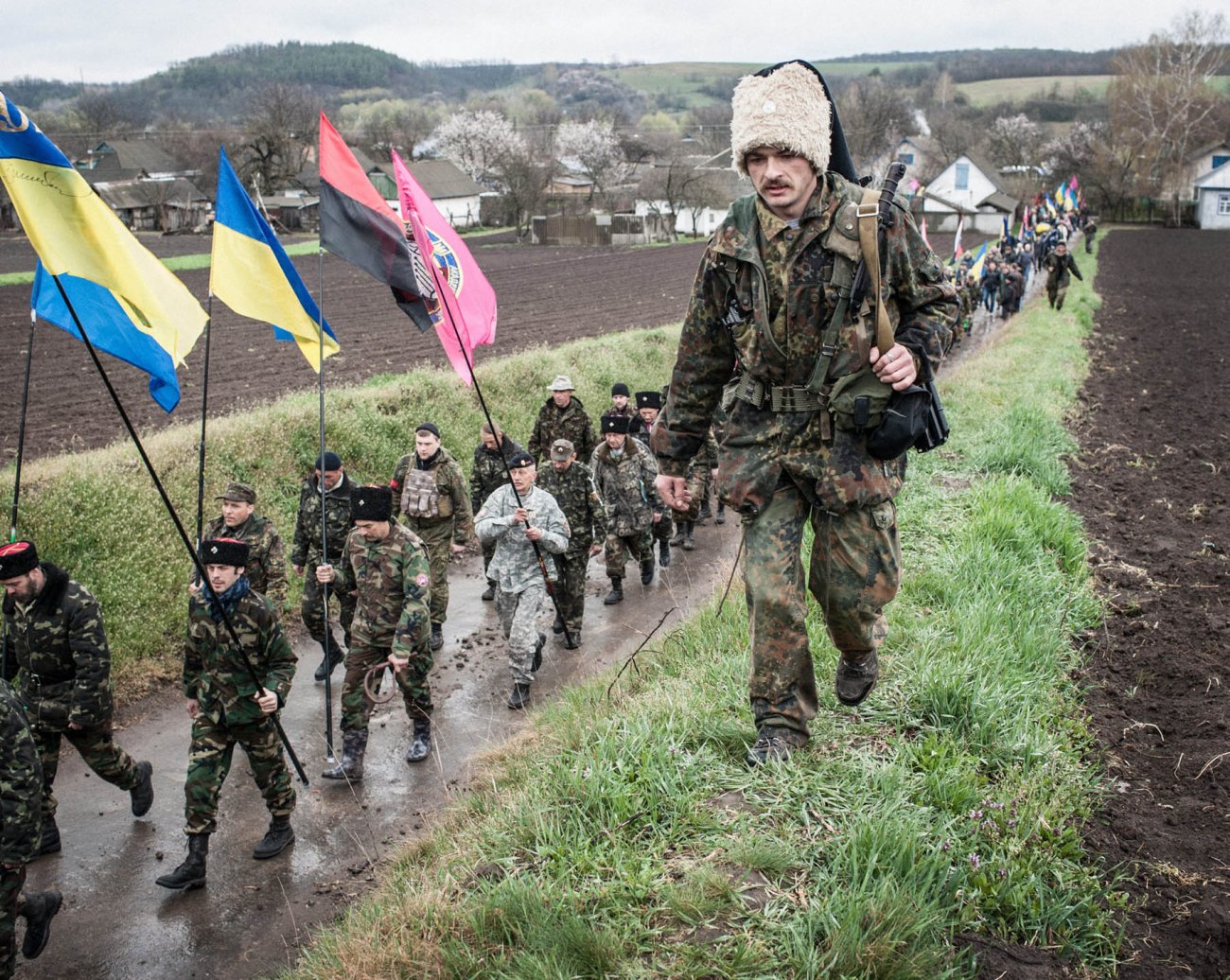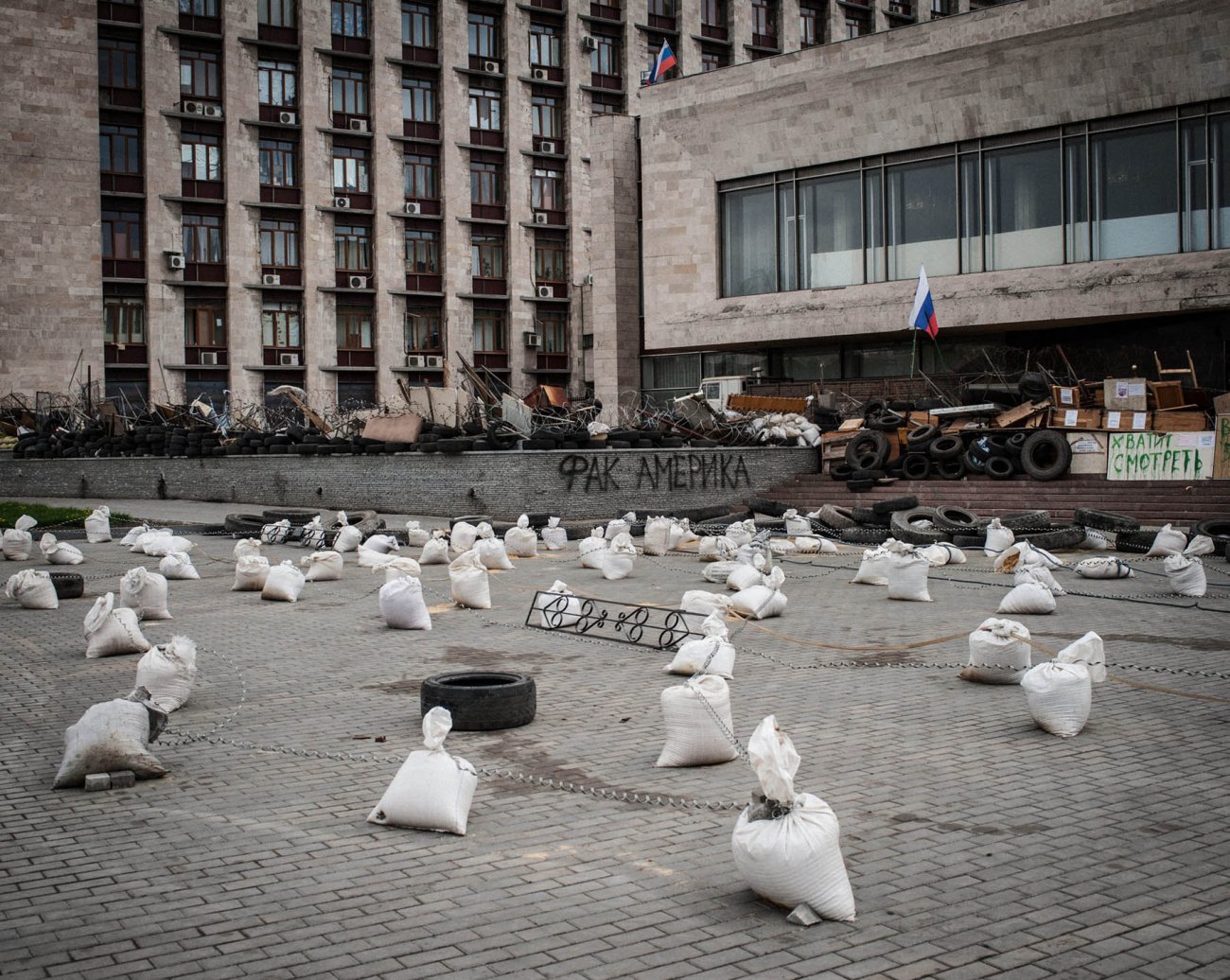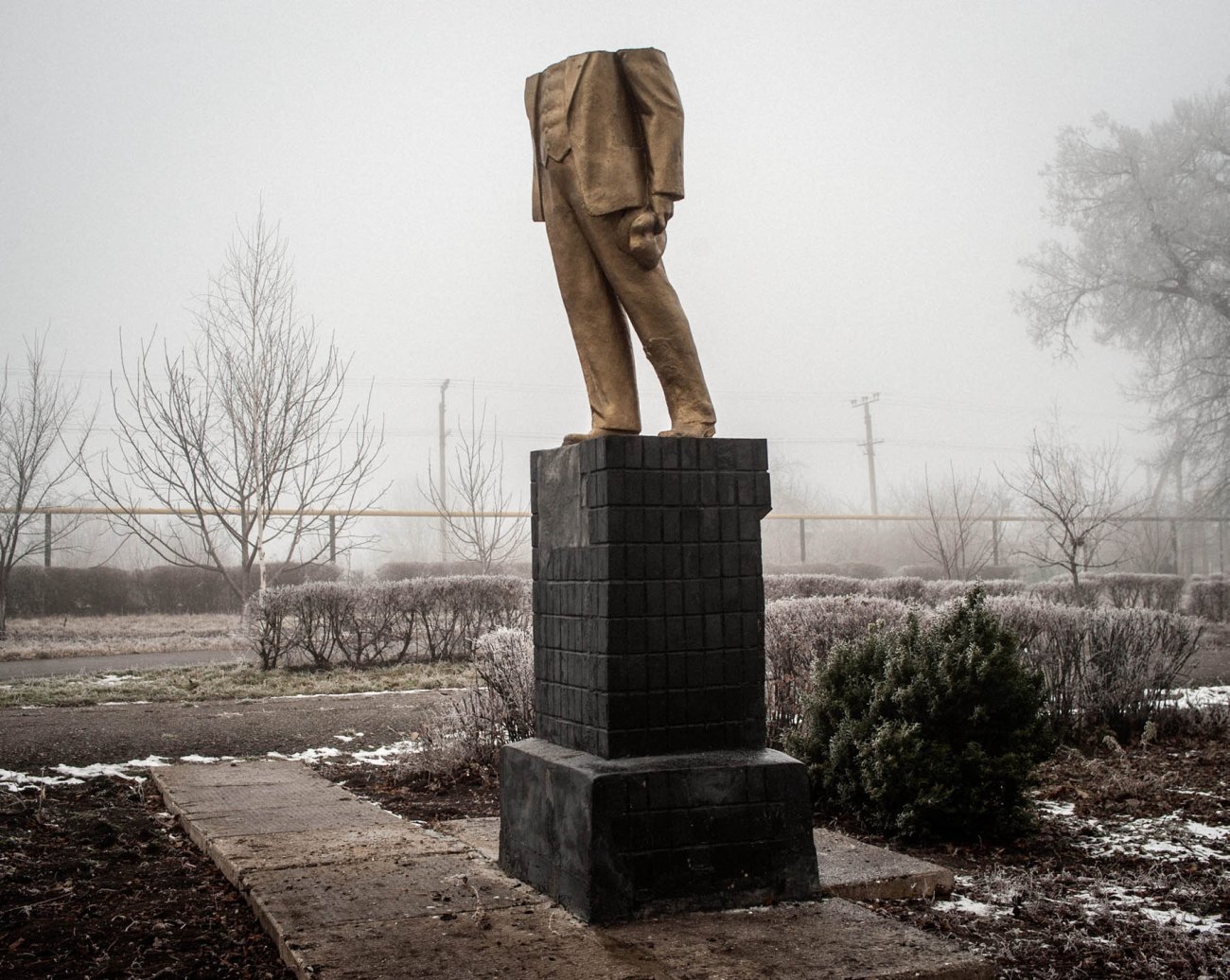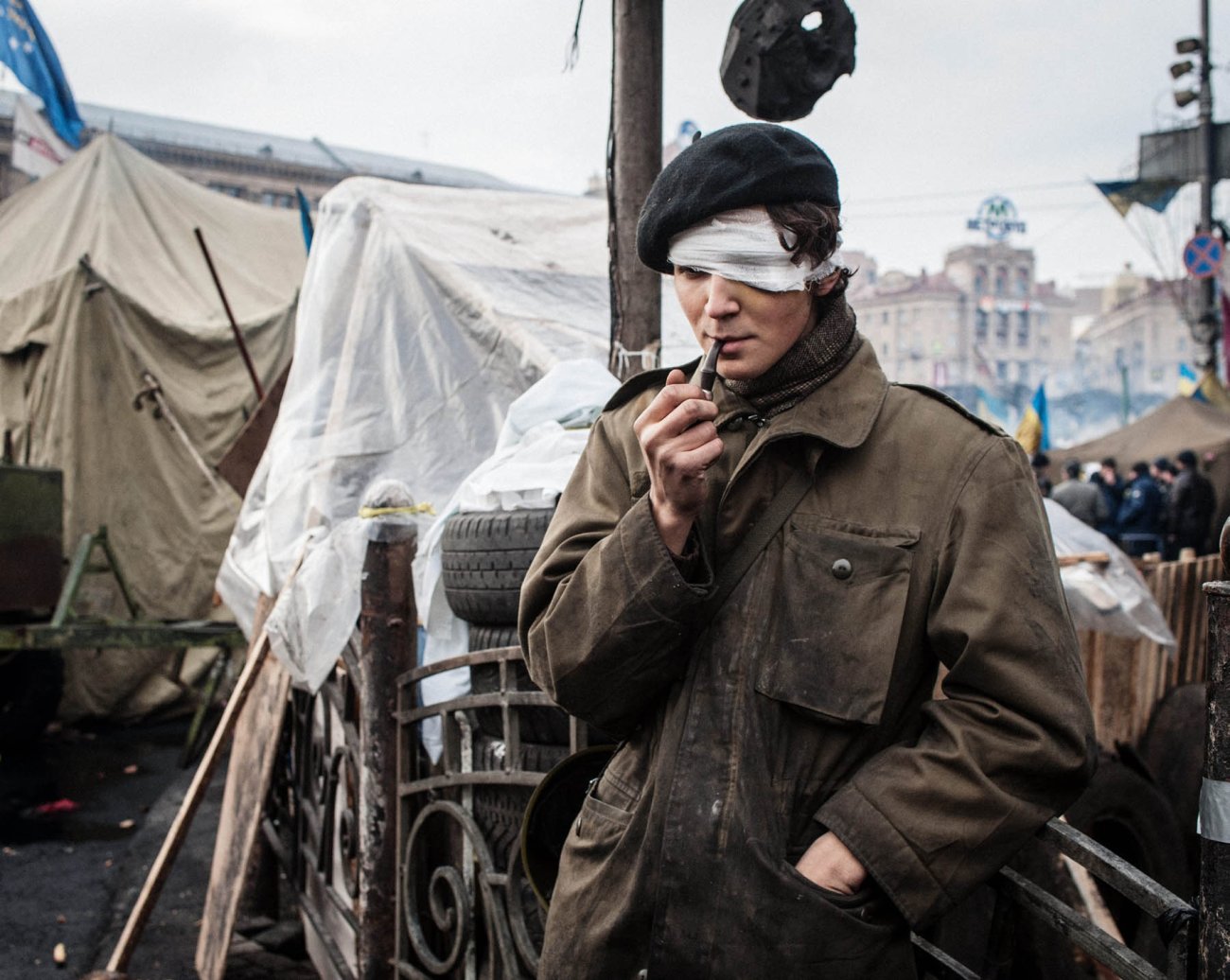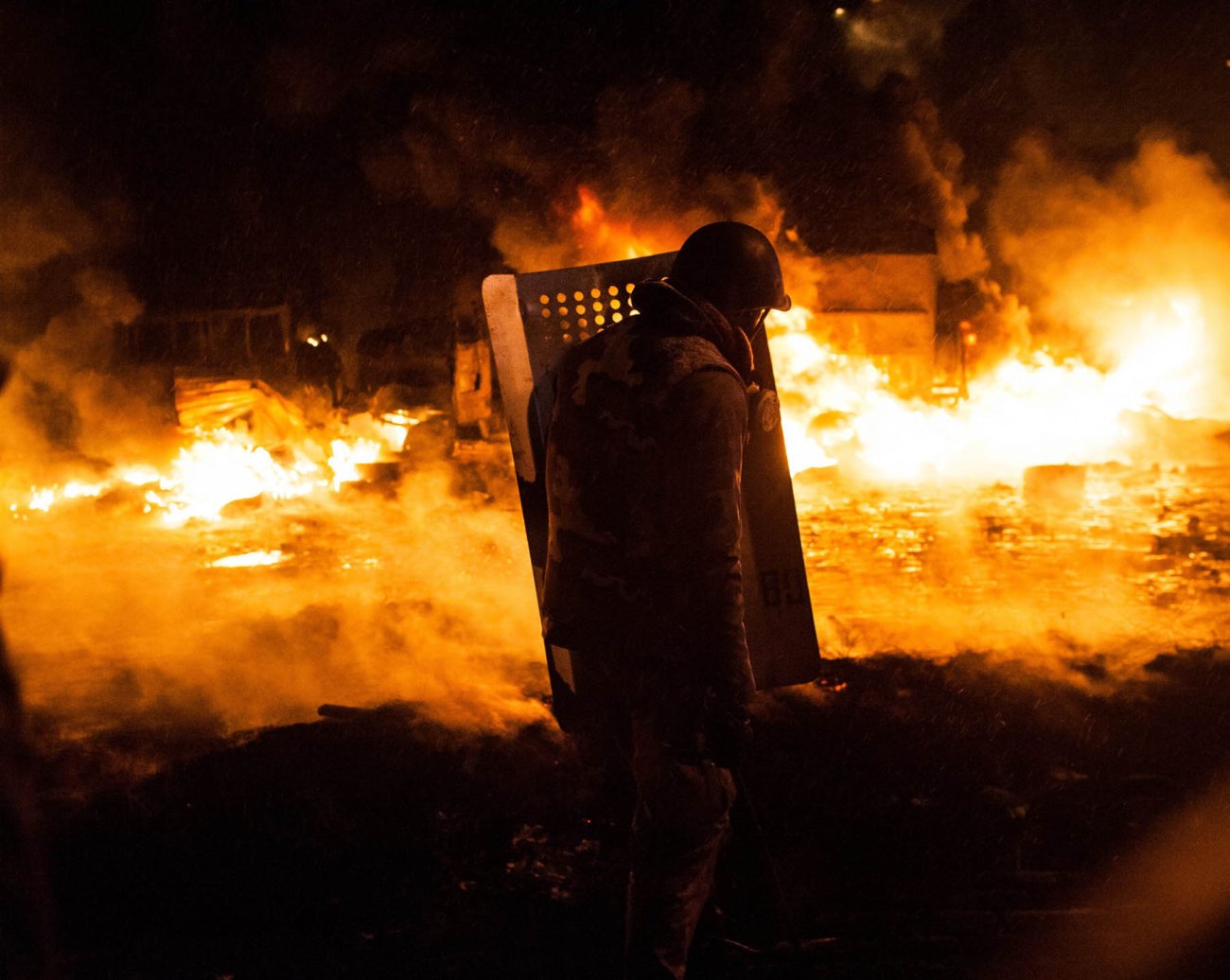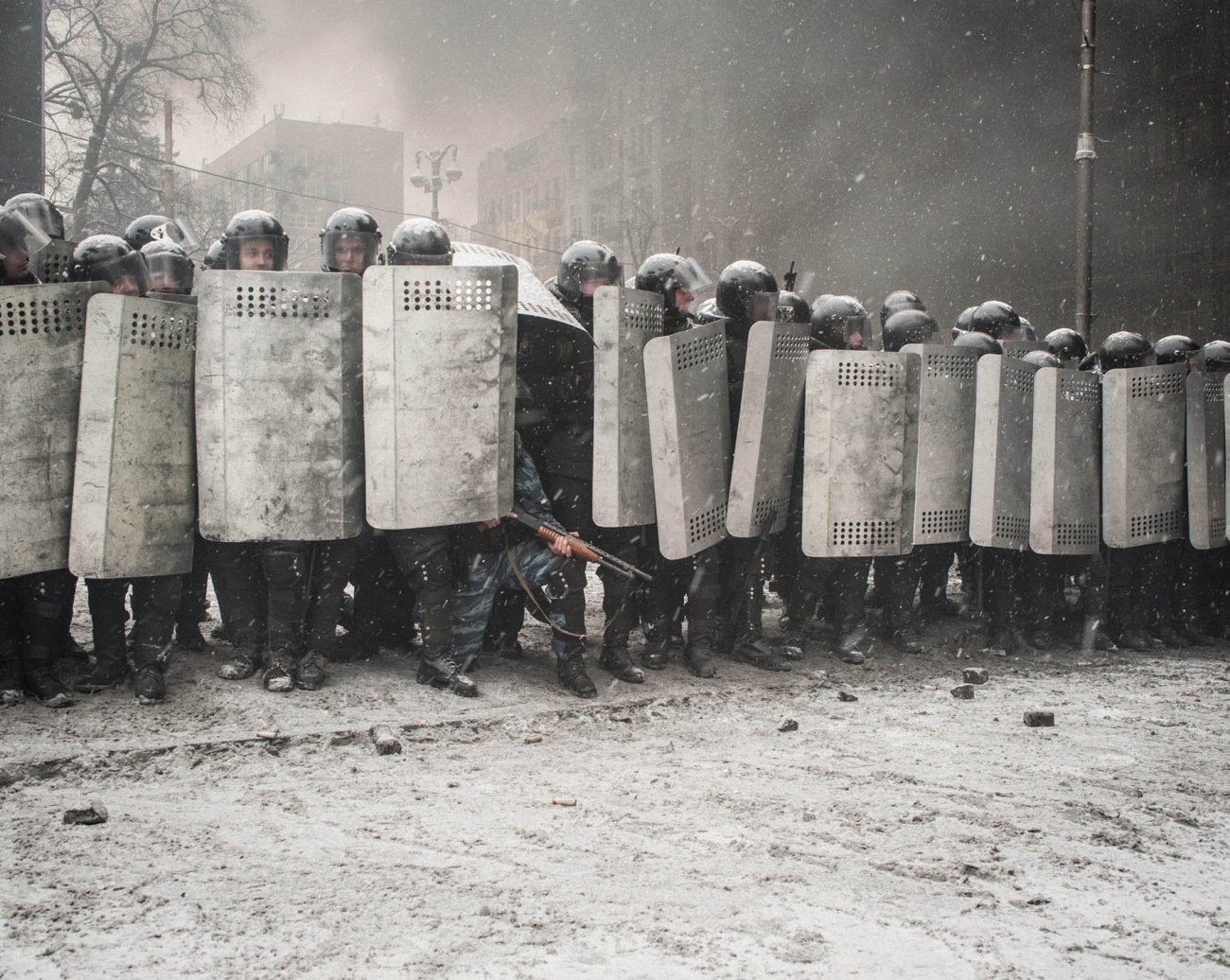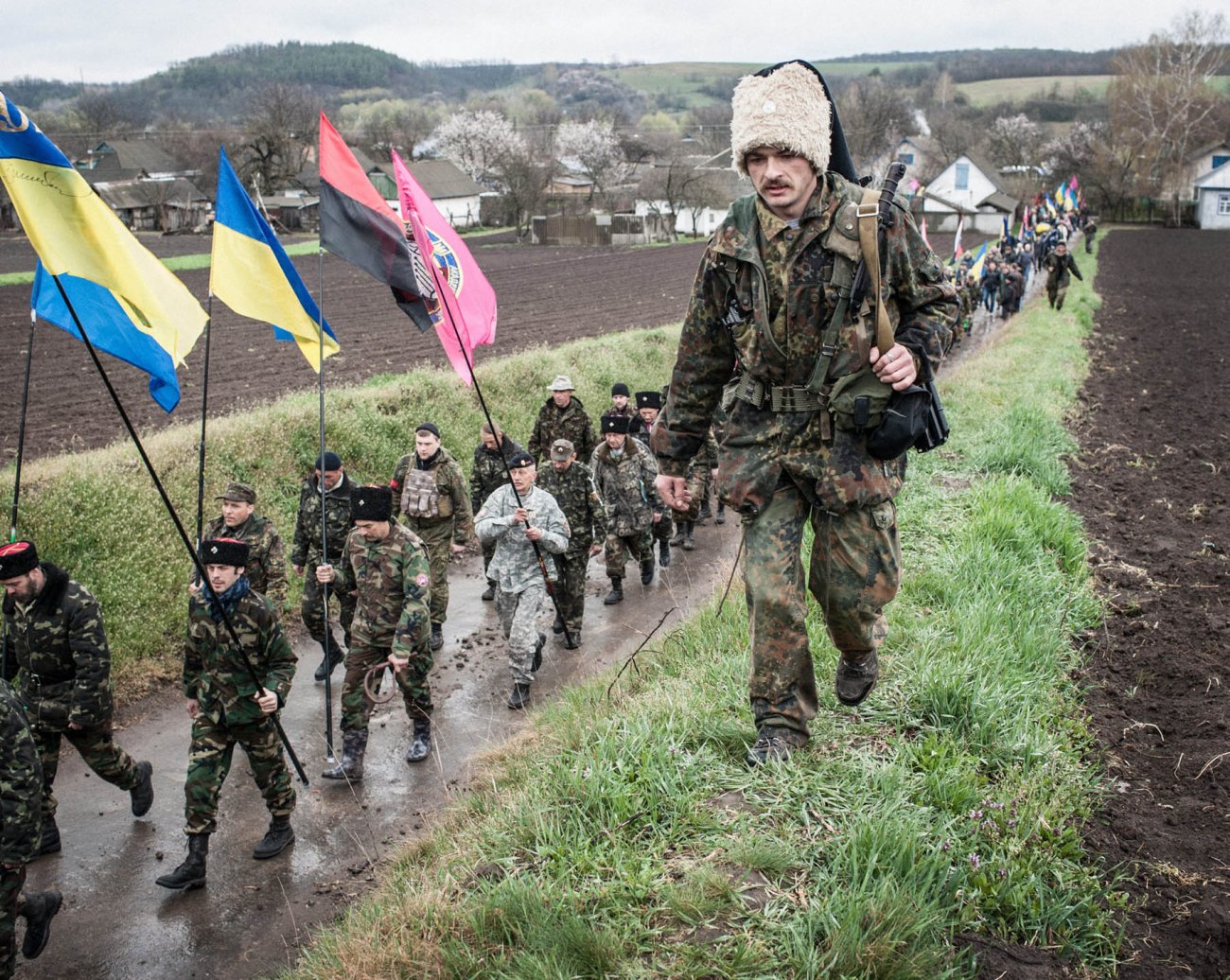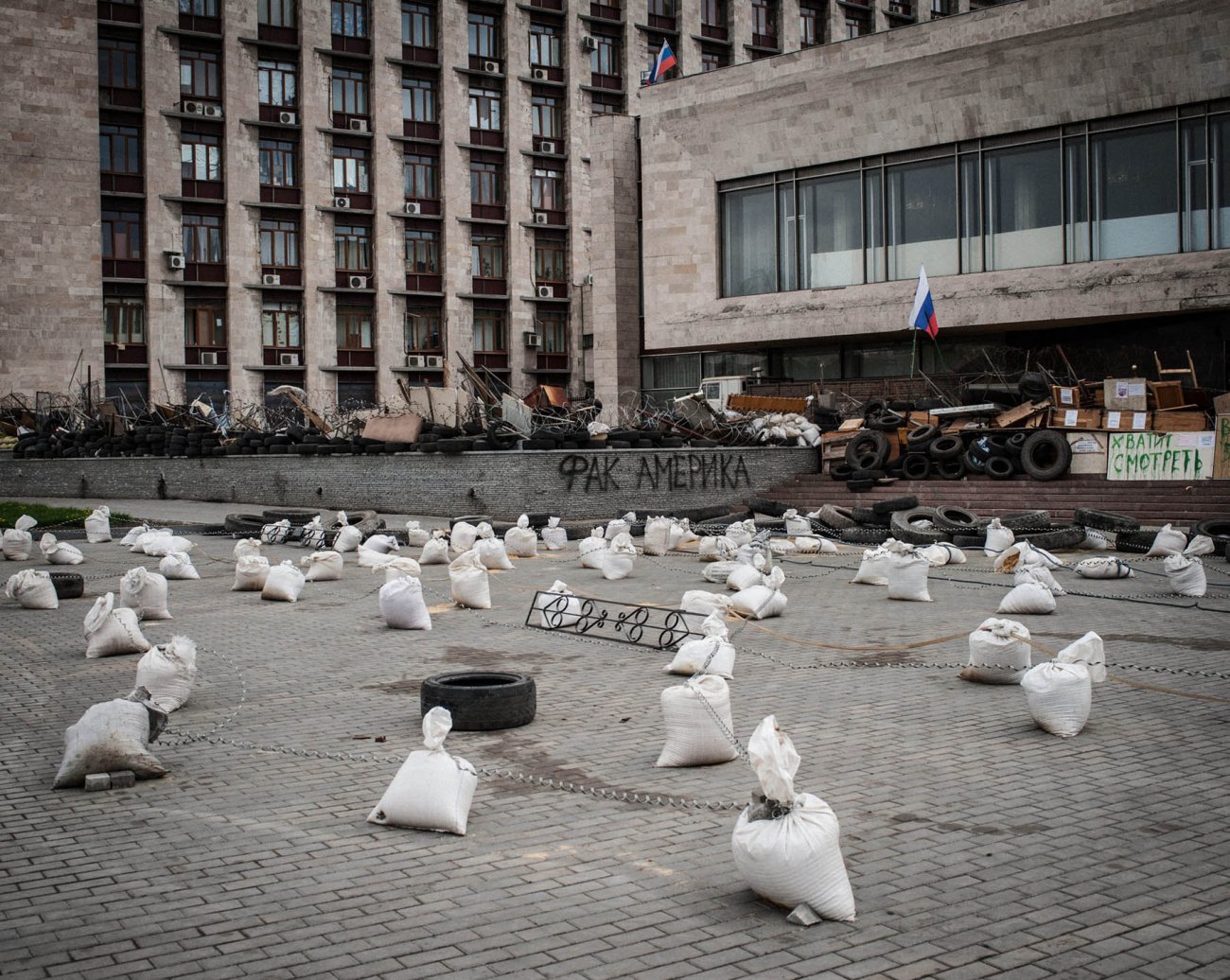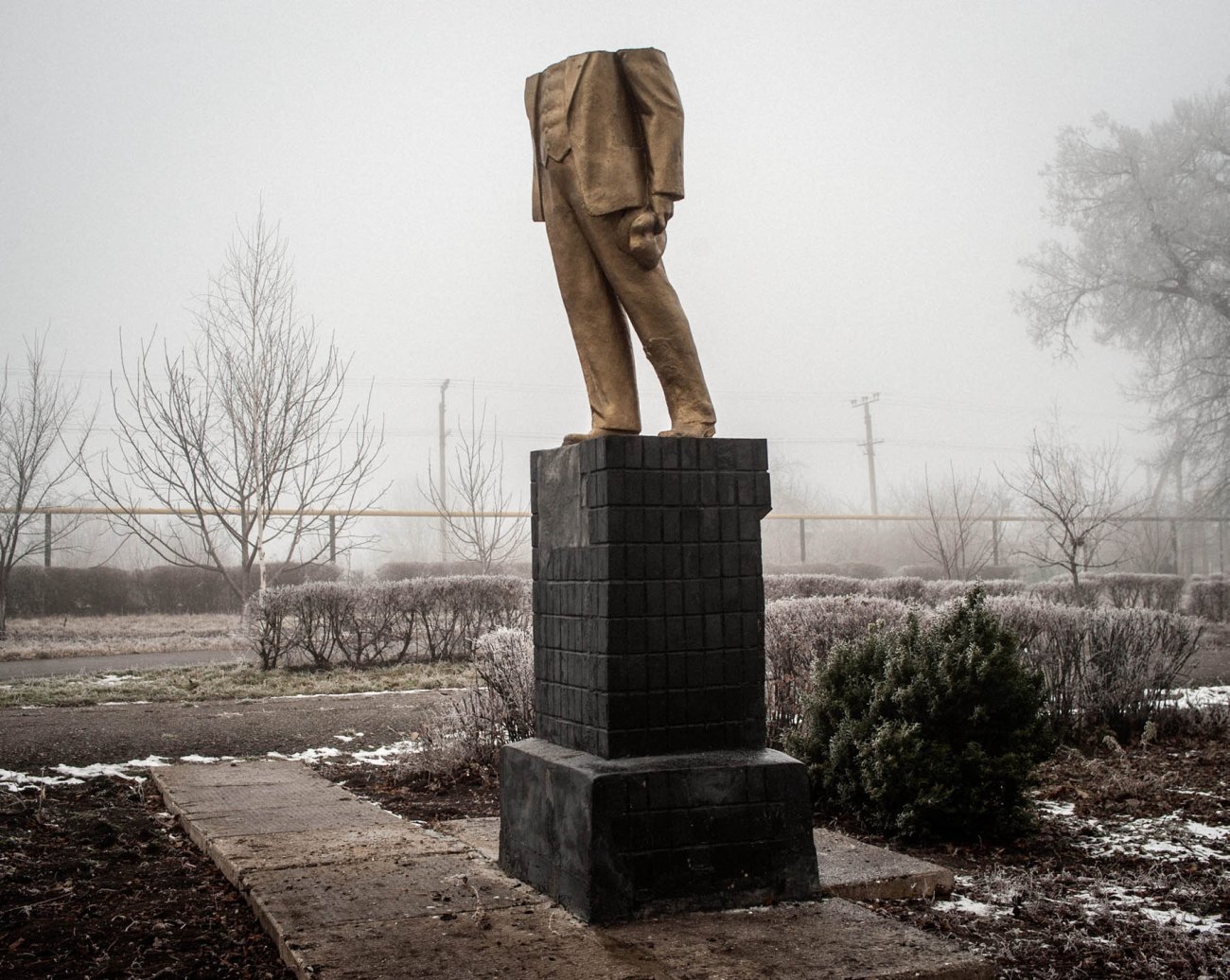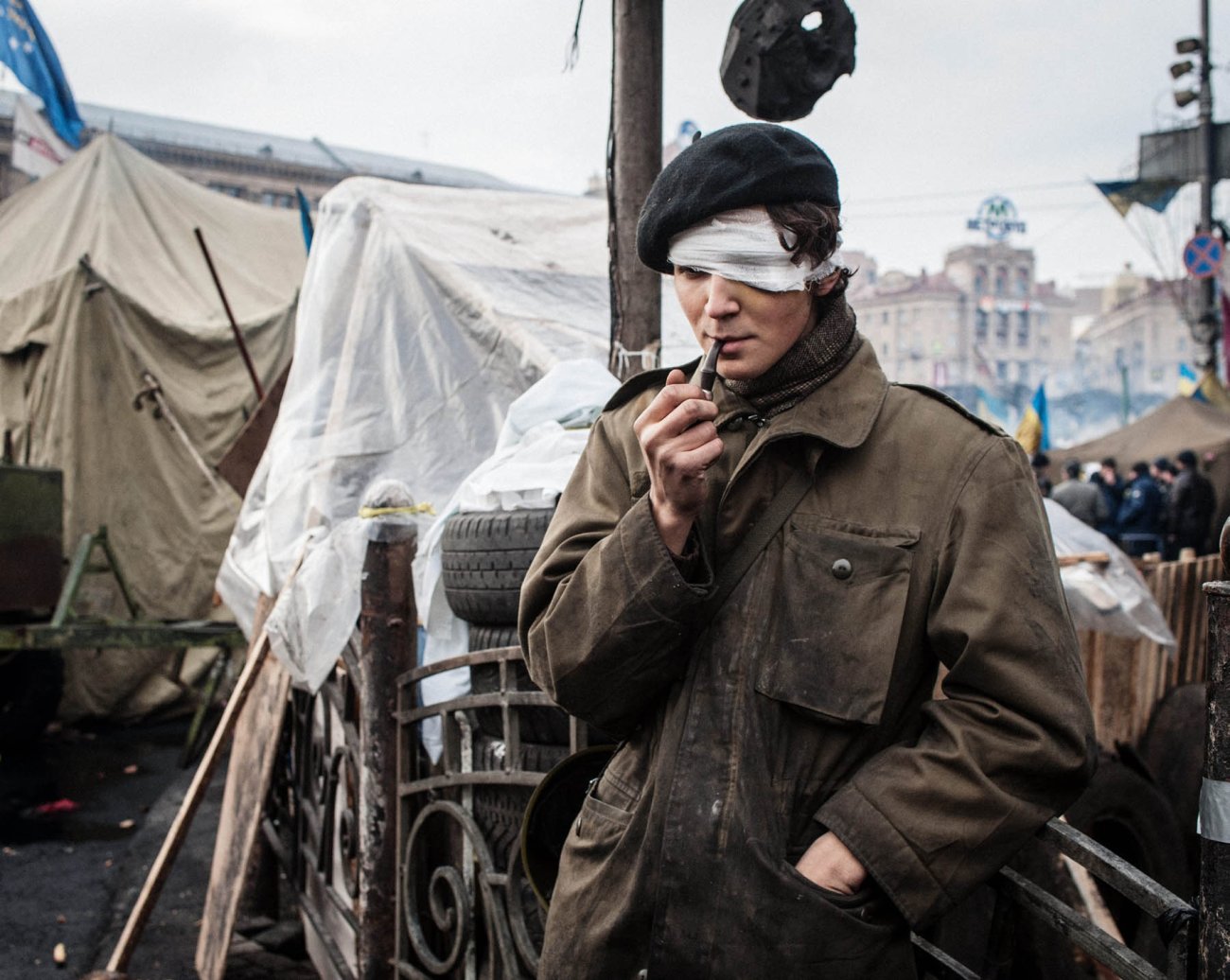 March 1, 2014, Simferopol, Crimea
In 2008, beneath the statue of Lenin, there was a folk festival with Tatars dancing to an accompaniment of tambourines. The Russians responded by singing in chorus, fighting to see who could bellow the loudest. Hate was conveyed through music.
Today, at the same site, men were carrying shields with the colors of Crimea, chanting "Putin!" and "Praise the Berkuts!" I was sick to the stomach.
May 7, 2014, Slaviansk, Donbas region, East Ukraine
It was raining. The atmosphere was electric. There were road blocks of tires, and hooded, armed men. Our driver was nervous. The road had been cut off, so he turned left, thinking he could get through.
"NIET!" It looked like an enclosed courtyard. Men digging trenches looked up at us, their eyes glassy from alcohol. One came forward, his face adorned with war paint, wearing a headband and wielding a sniper rifle. ID, accreditation... waiting... no cameras. Wouldn't it be better if we left?
We went back through a series of roadblocks, beneath harsh lights and a gray sky. A man stripped to the waist, and drunk, pointed his Kalashnikov at me. "Bang, bang!" He smiled and staggered. Teenagers with a miniature statue of Lenin perched on a tire checked the vehicles. They looked grim. They wanted power.
In the end, it was just a bit of stress, but also the feeling that war had reached Slaviansk, the city occupied by pro-Russian militants. Guillaume Herbaut
I wish to thank the following for their support: Cyril Drouhet (Figaro Magazine); Nicolas Jimenez, Marie Lelièvre and Marie Sumalla (Le Monde); Guillaume Clavière and Jérôme Huffer (Paris Match); and Laurent Abadjian (Télérama). And my thanks for their assistance to Elina Arturovna Manoilo, Sébastien Gobert, Jean-Marc Gonin, Viktoriya Kharchenko, Karina Krasnosilska, Irina Loboiko, Etienne de Malglaive, Vadim Moiseenko, Alfred de Montesquiou, Stéphane Siohan, Benoit Vitkine and Irina Zaytseva. Very special thanks to Marie-Laure Metge-Escuriol and Karo Consigny at Processus photo lab.