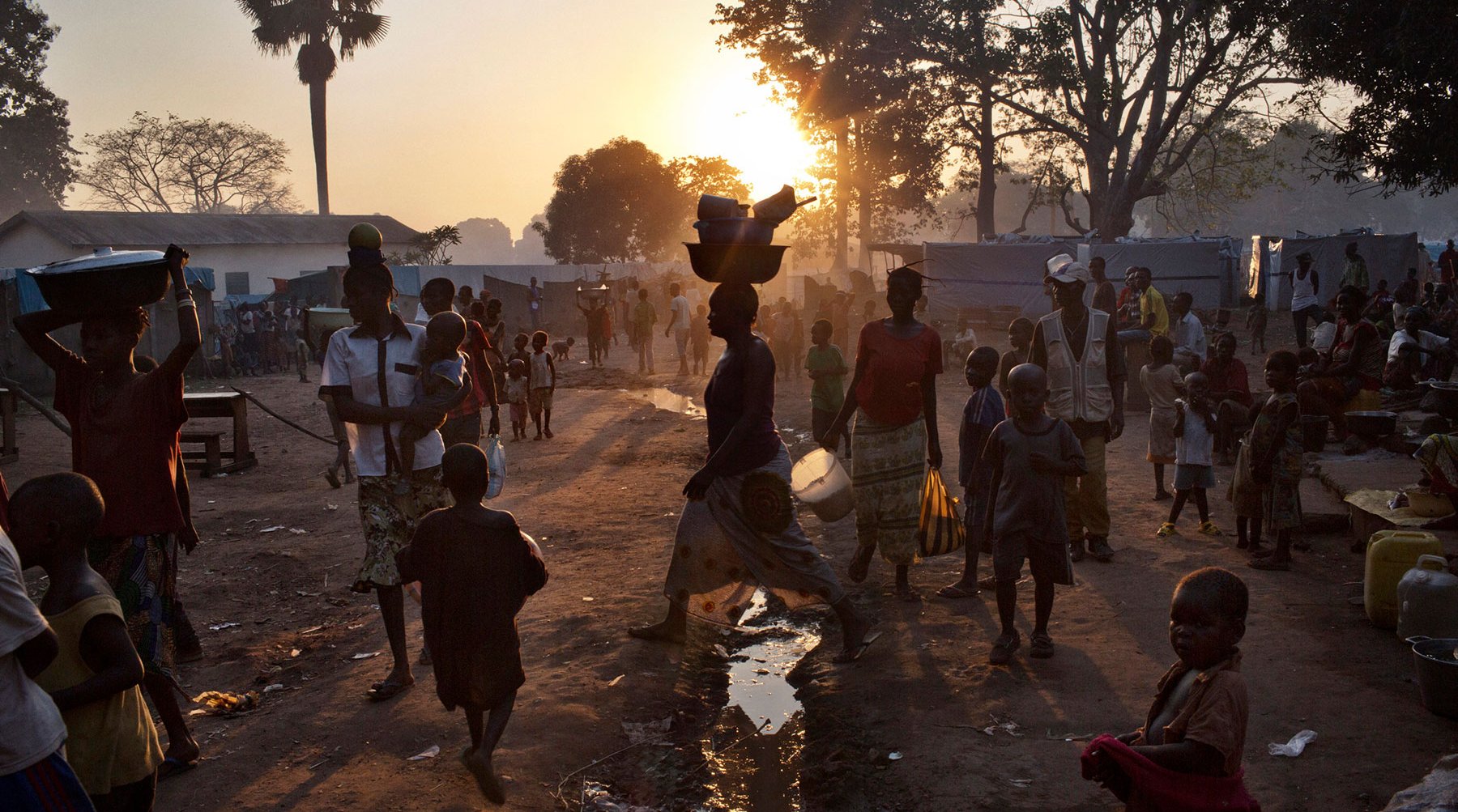 Terror in the Central African Republic
Marcus Bleasdale
Human Rights Watch | National Geographic Magazine
In 2013 and 2014, an ever-escalating cycle of bloodshed in the Central African Republic left thousands dead and entire communities displaced. At the height of the bloodshed, peacekeeping forces largely failed to stop the terror. At the morgue in Bangui, CAR, the records read like a chapter of Dante's Inferno: page after page listing people killed by machete, torture, lynching, shooting, explosives or burning. The overwhelming stench made it impossible to stay long. On bad days the dead were simply counted, without recording names or the cause of death, then buried in mass graves. The morgue epitomized the toll of the violence raging in the Central African Republic and which claimed thousands of lives and displaced many more.
In 2013, the predominantly Muslim Seleka fighters seized the capital, Bangui, and toppled the government. The Seleka fighters ruled through terror, randomly firing at terrified civilians and burning down village after village, causing massive displacement and a humanitarian crisis. Animist and Christian fighters known as the anti-balaka (balaka meaning "machete" in the local Sango language) rose up in fury against the Seleka, and began attacking Muslim civilians in revenge, vowing to cleanse the country of its Muslim population.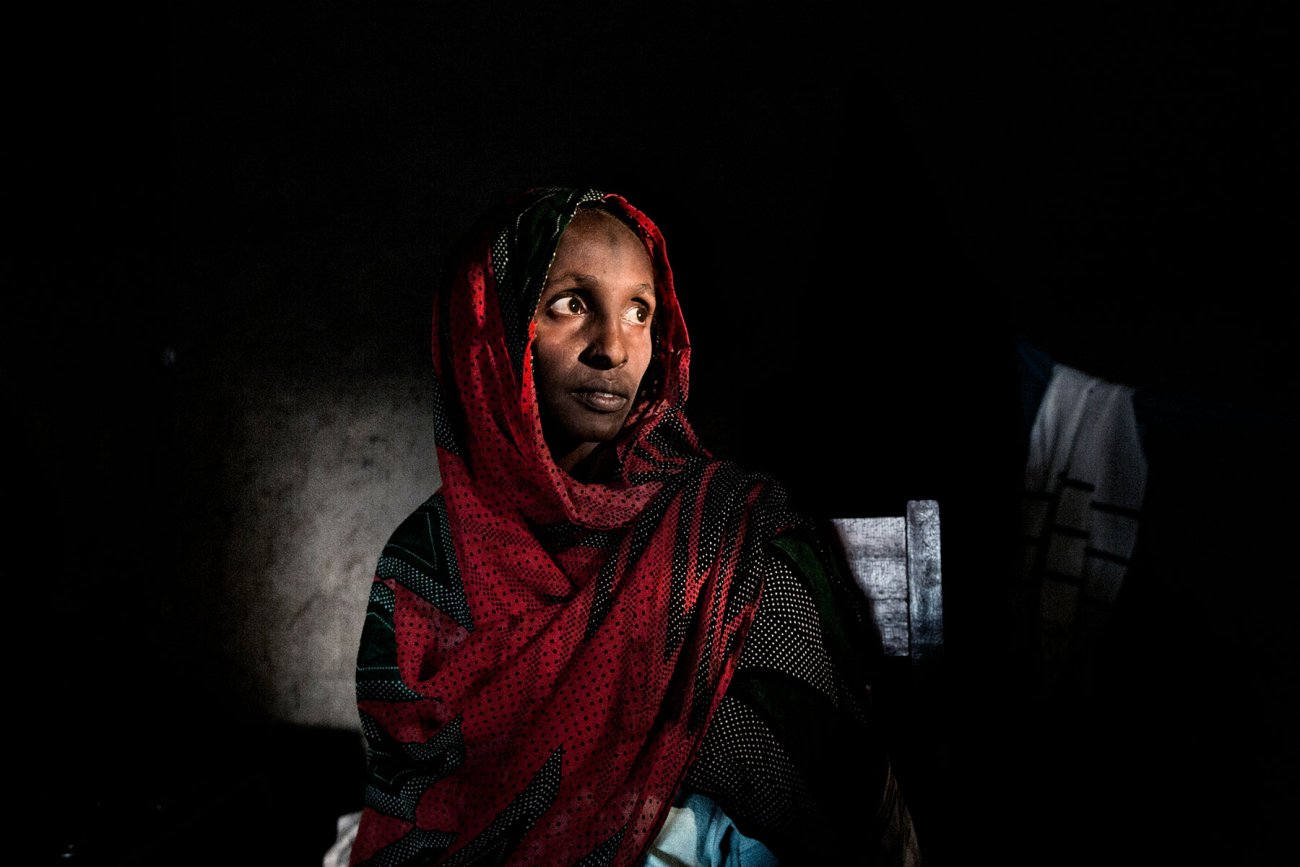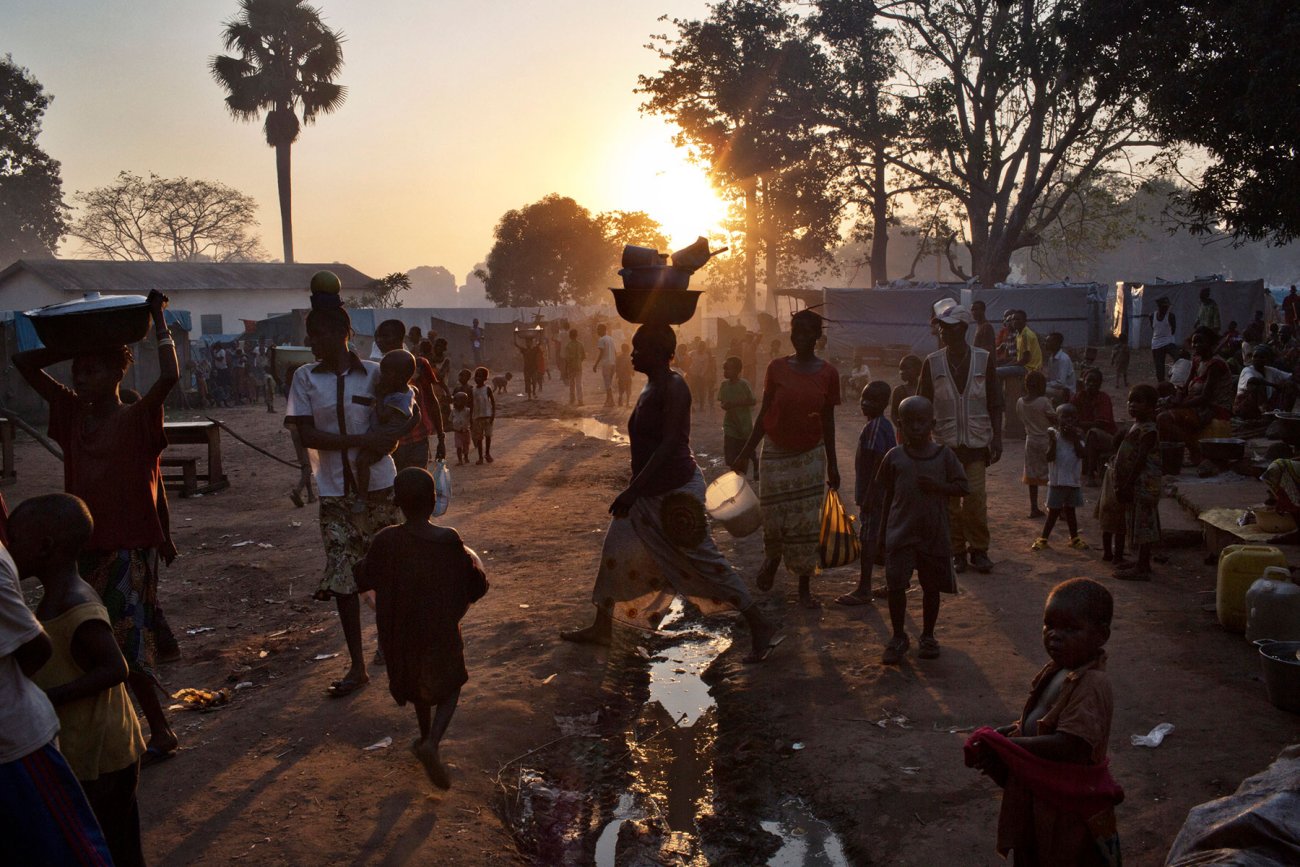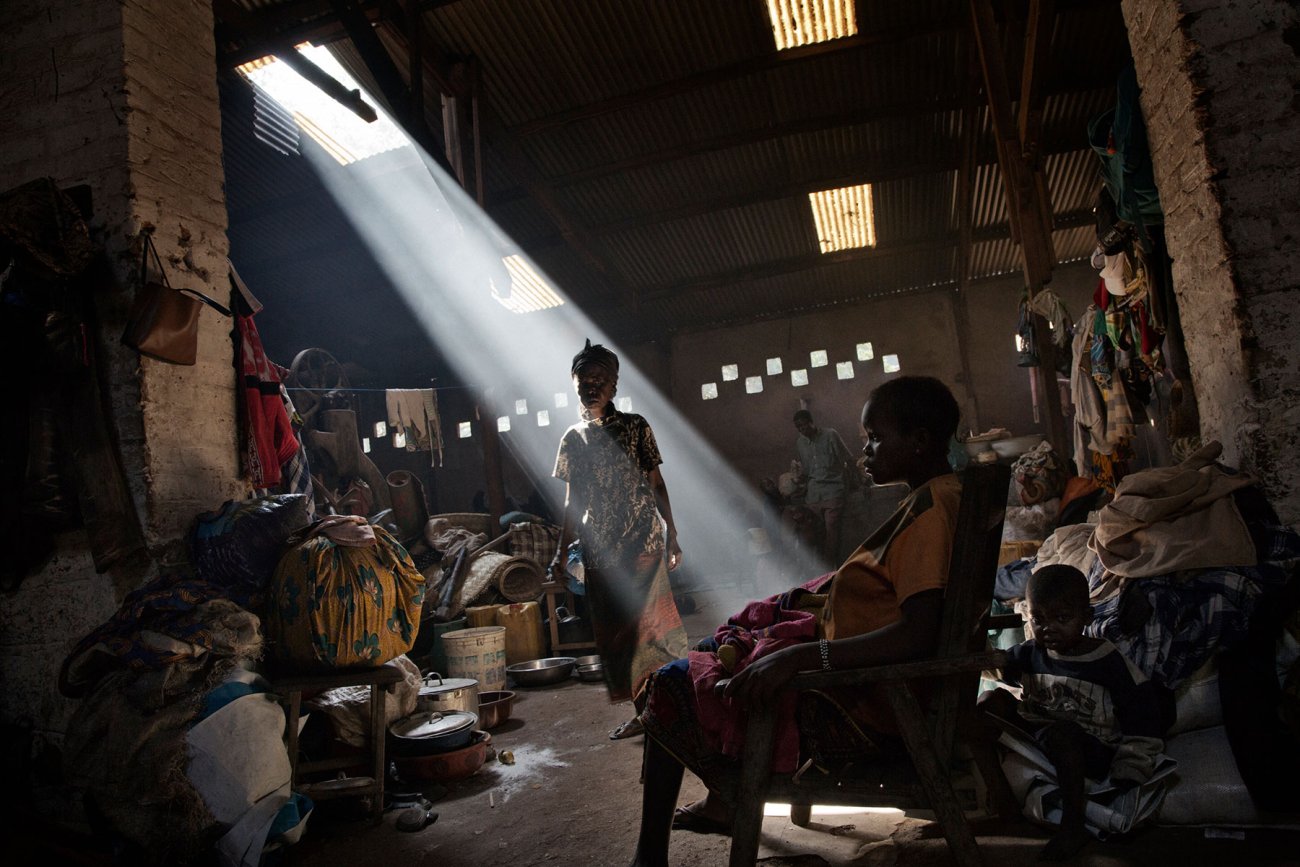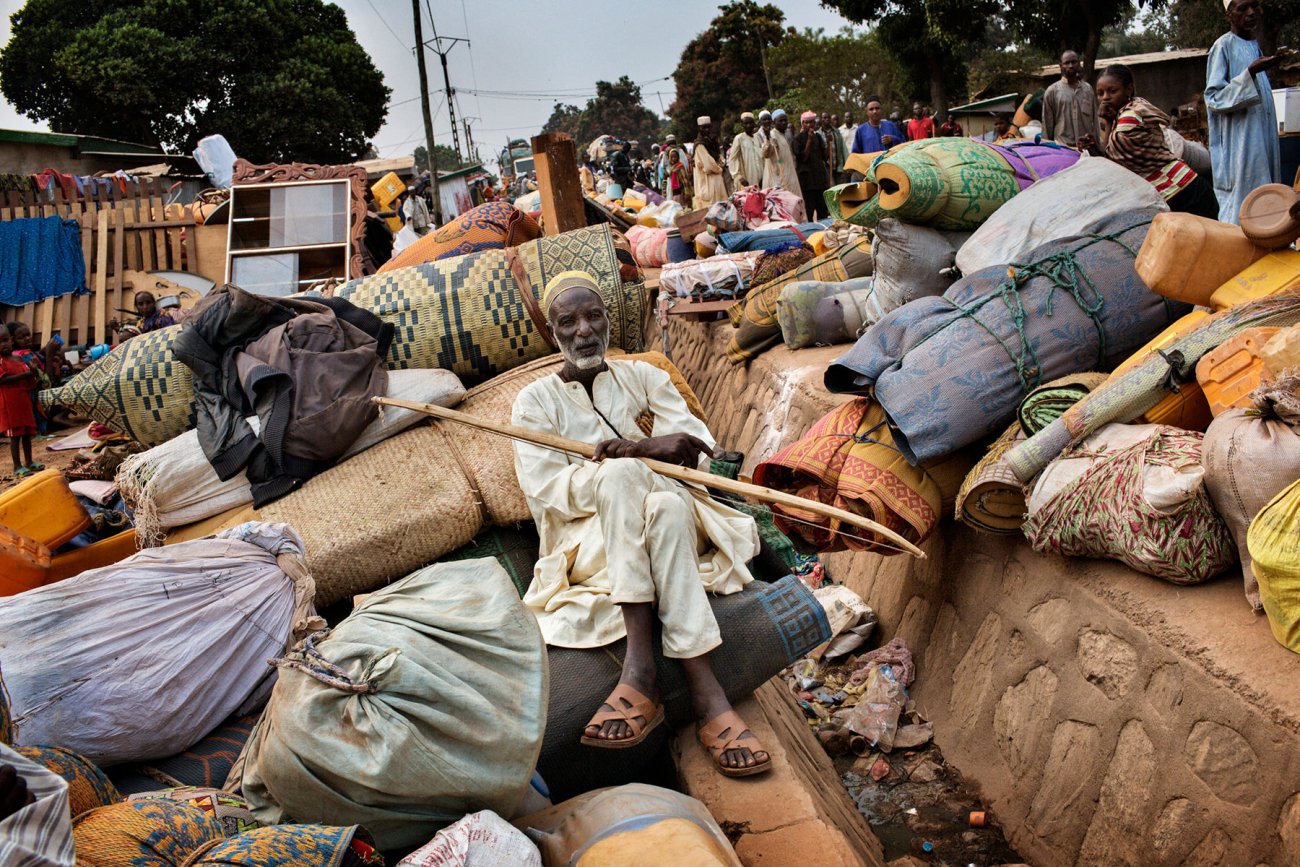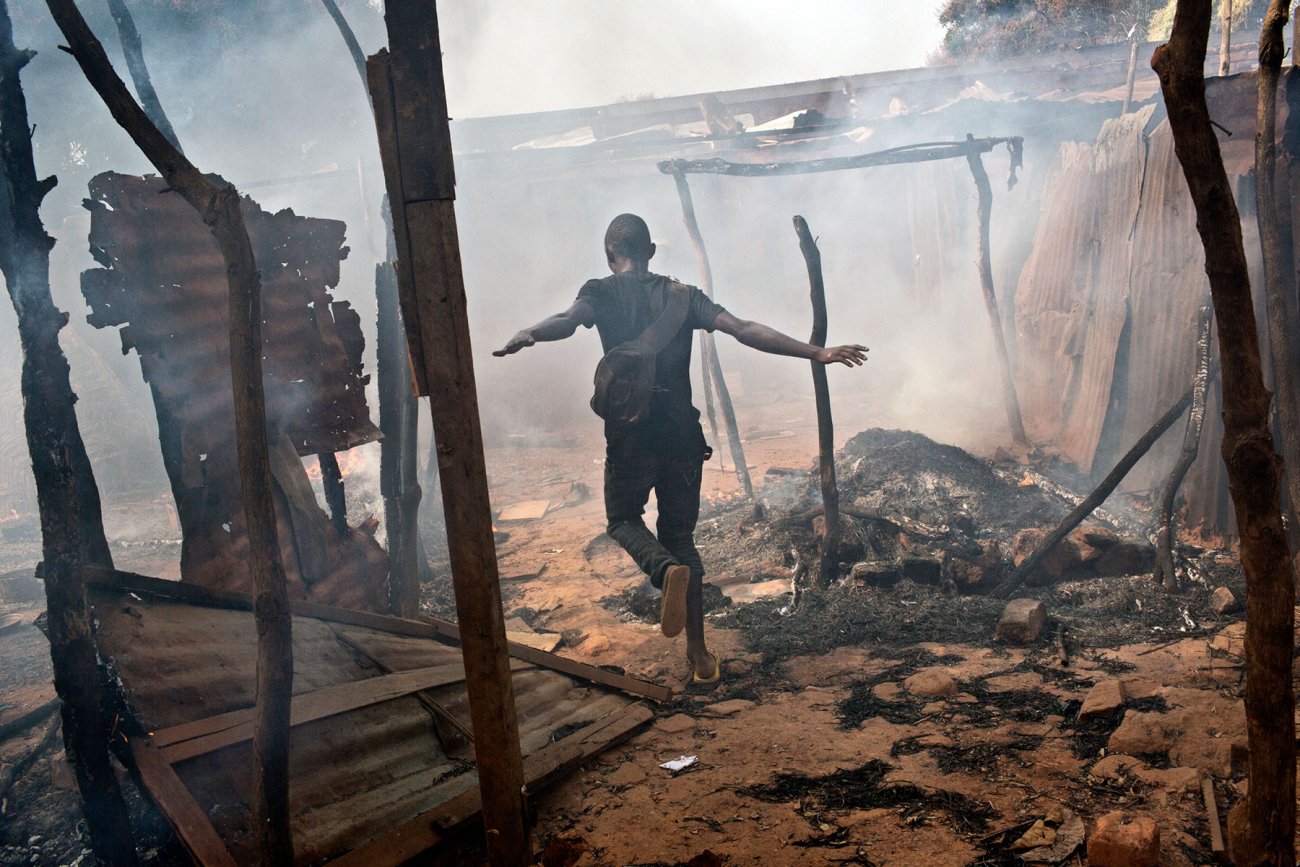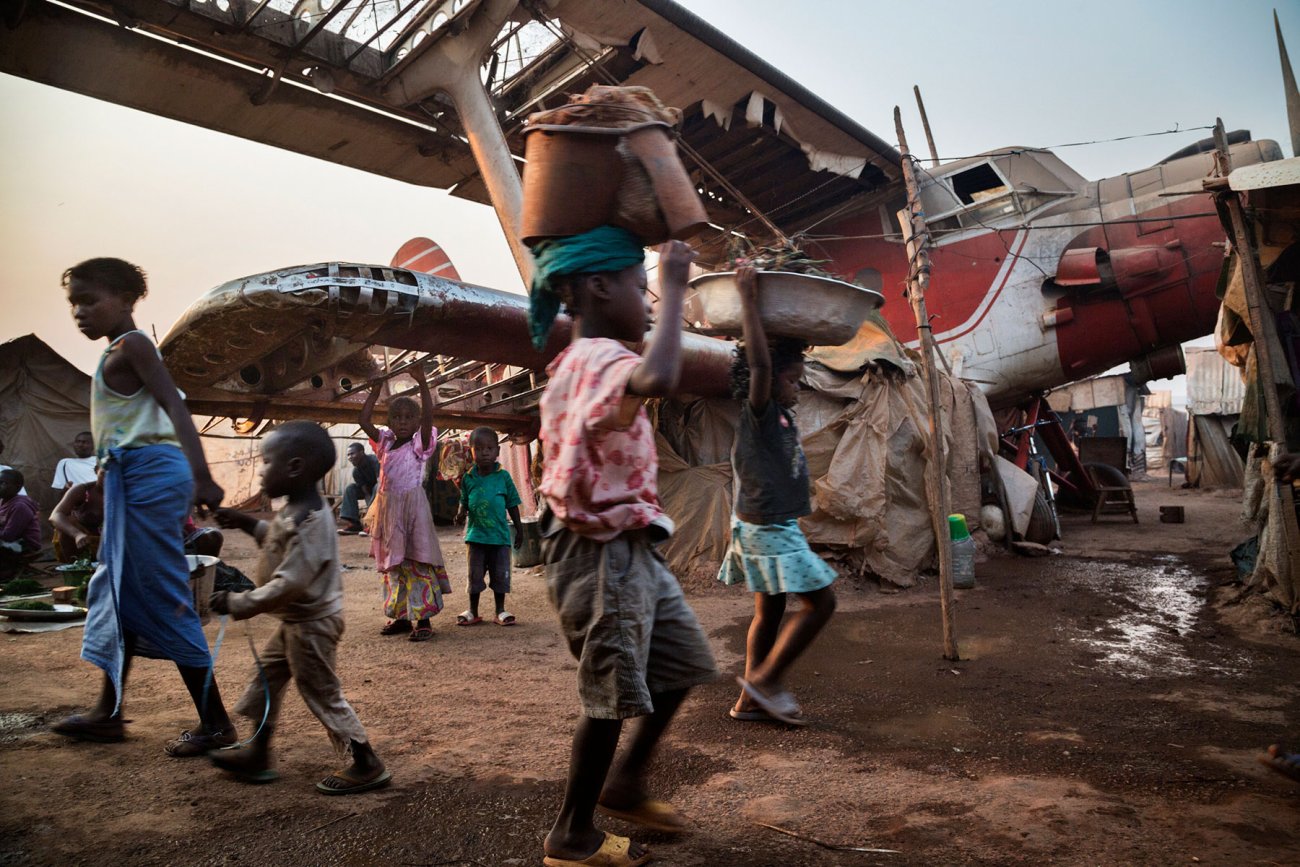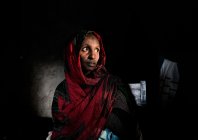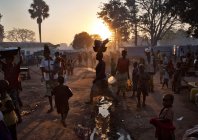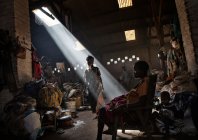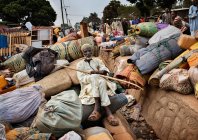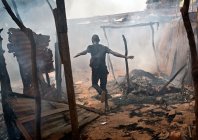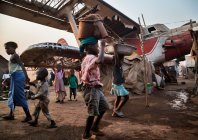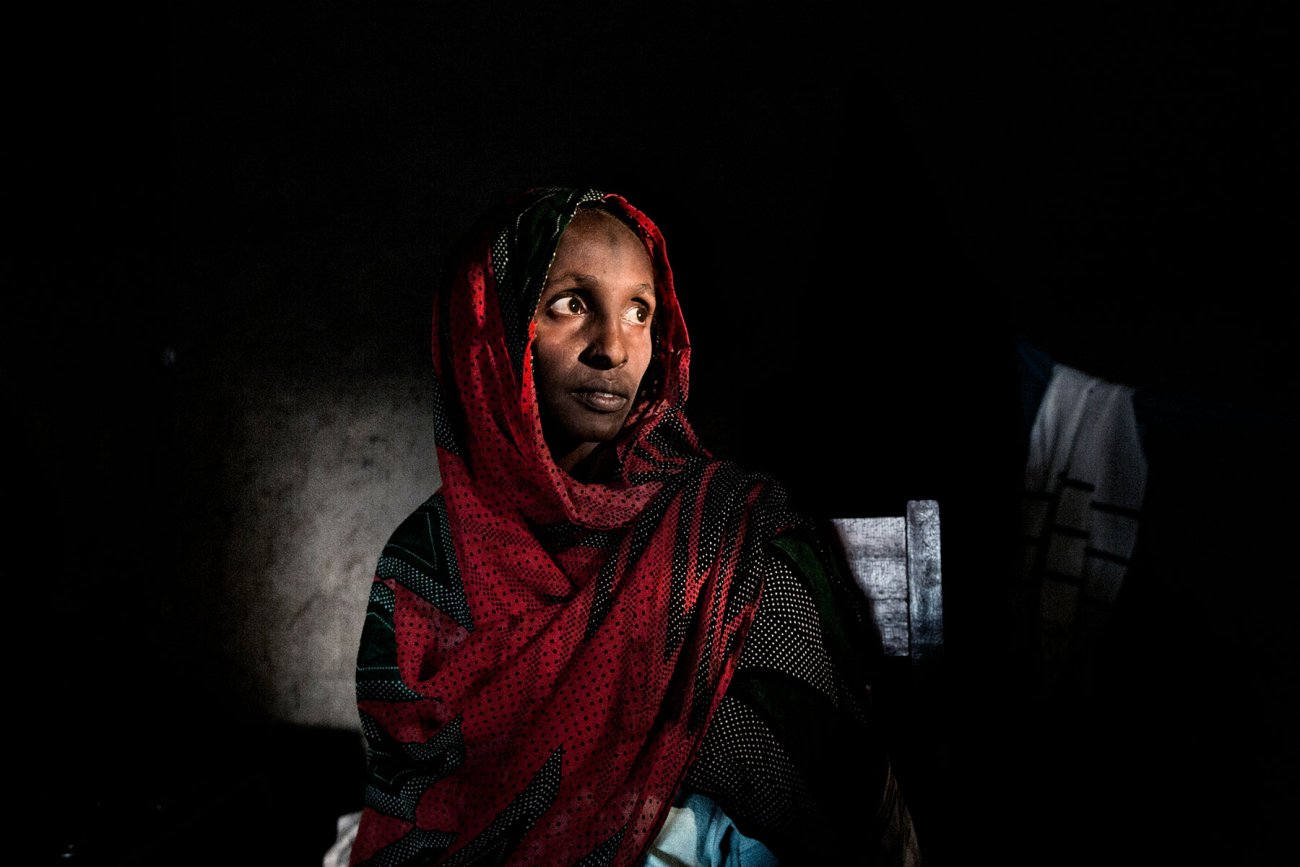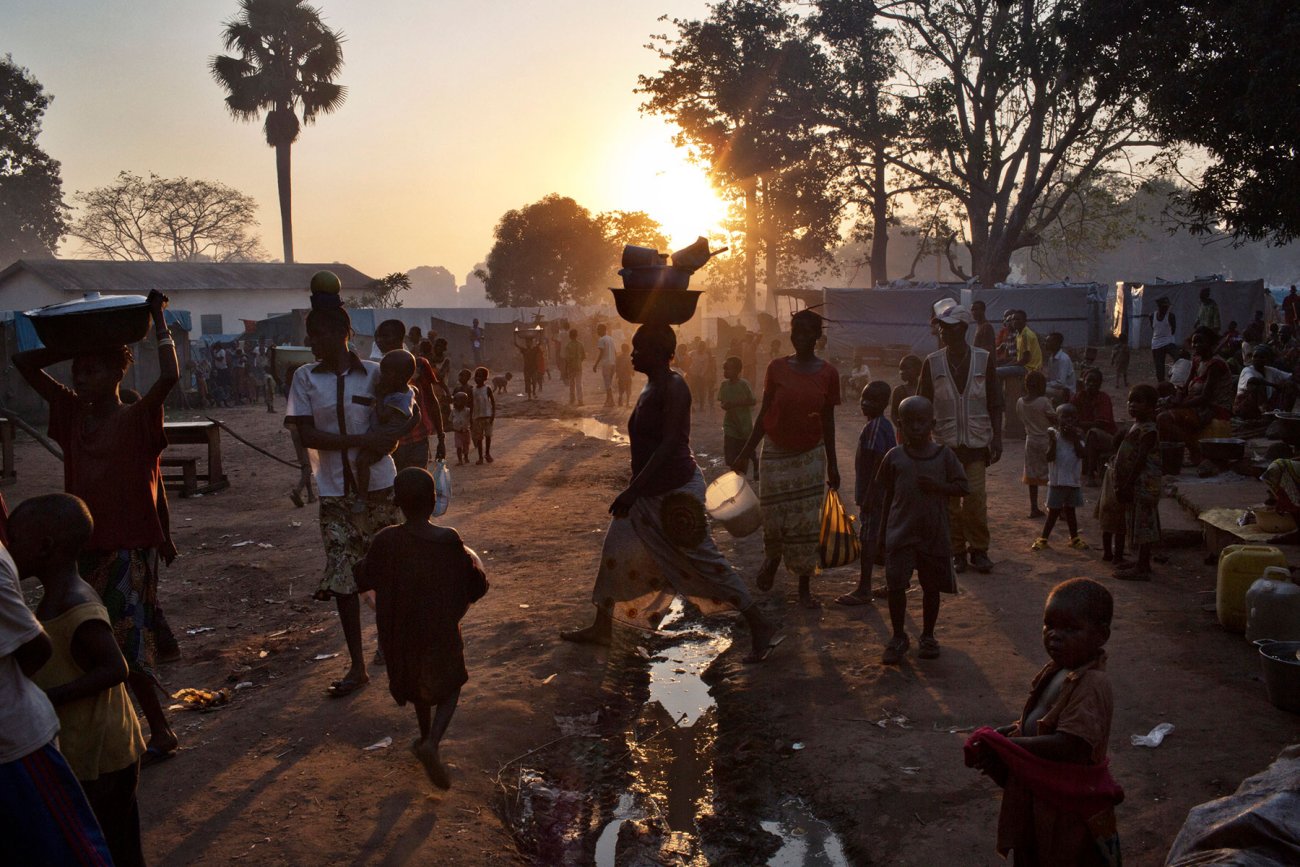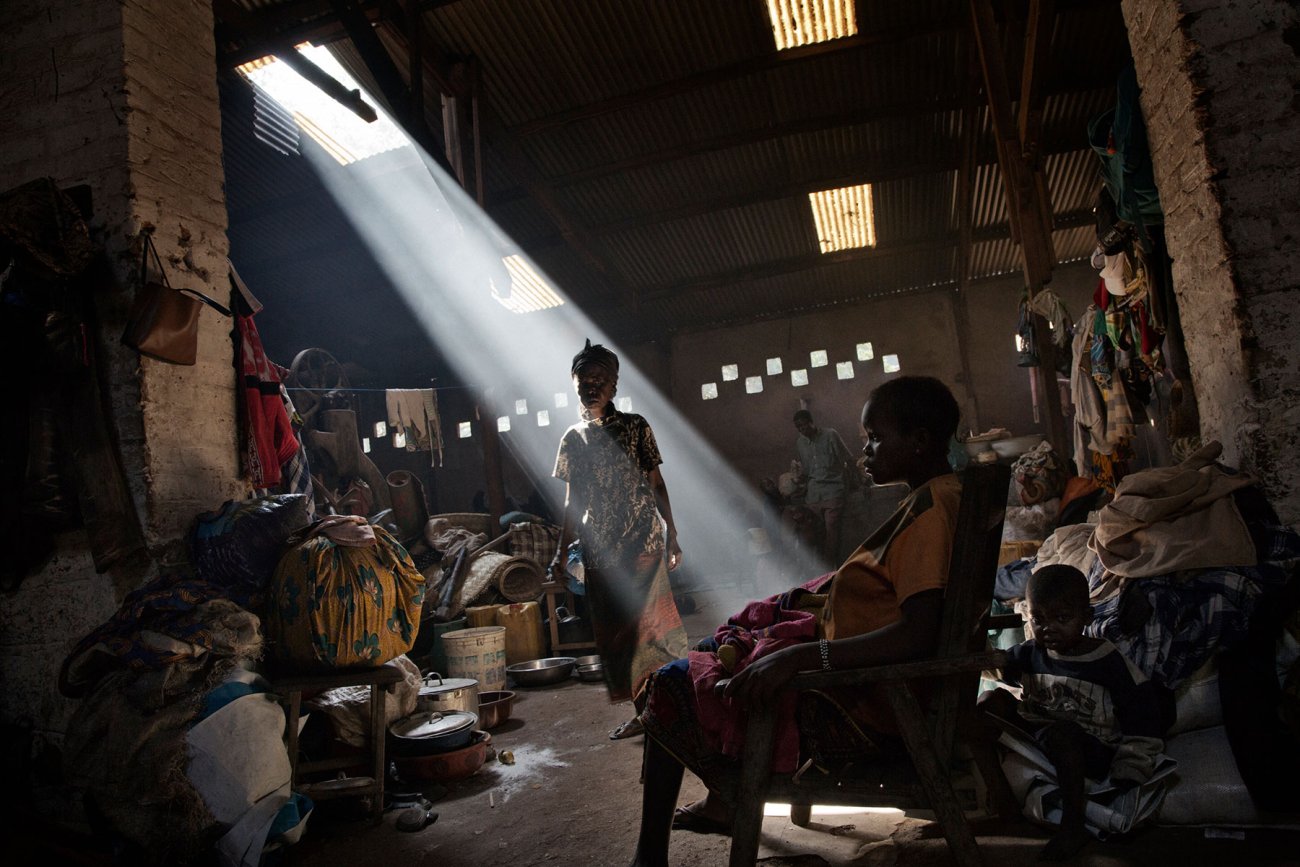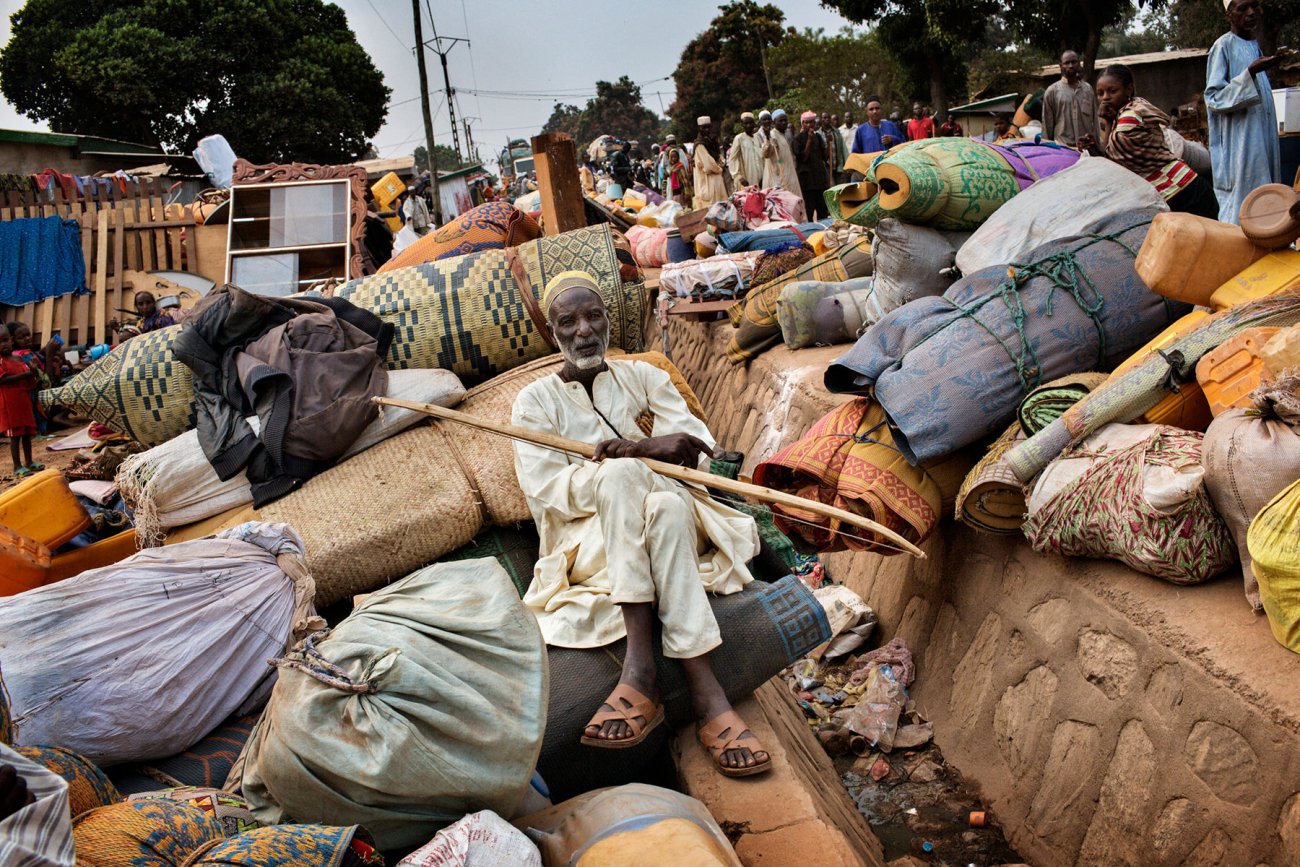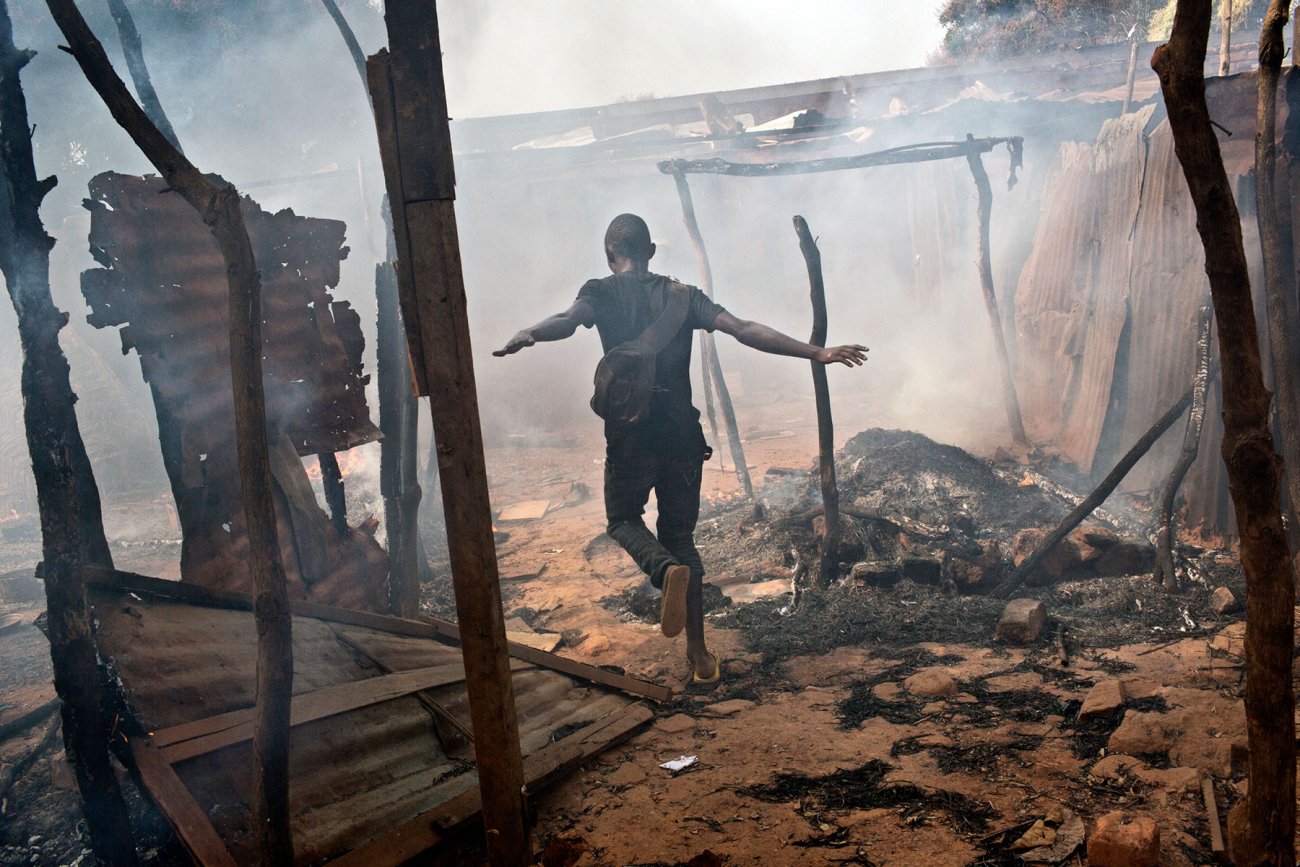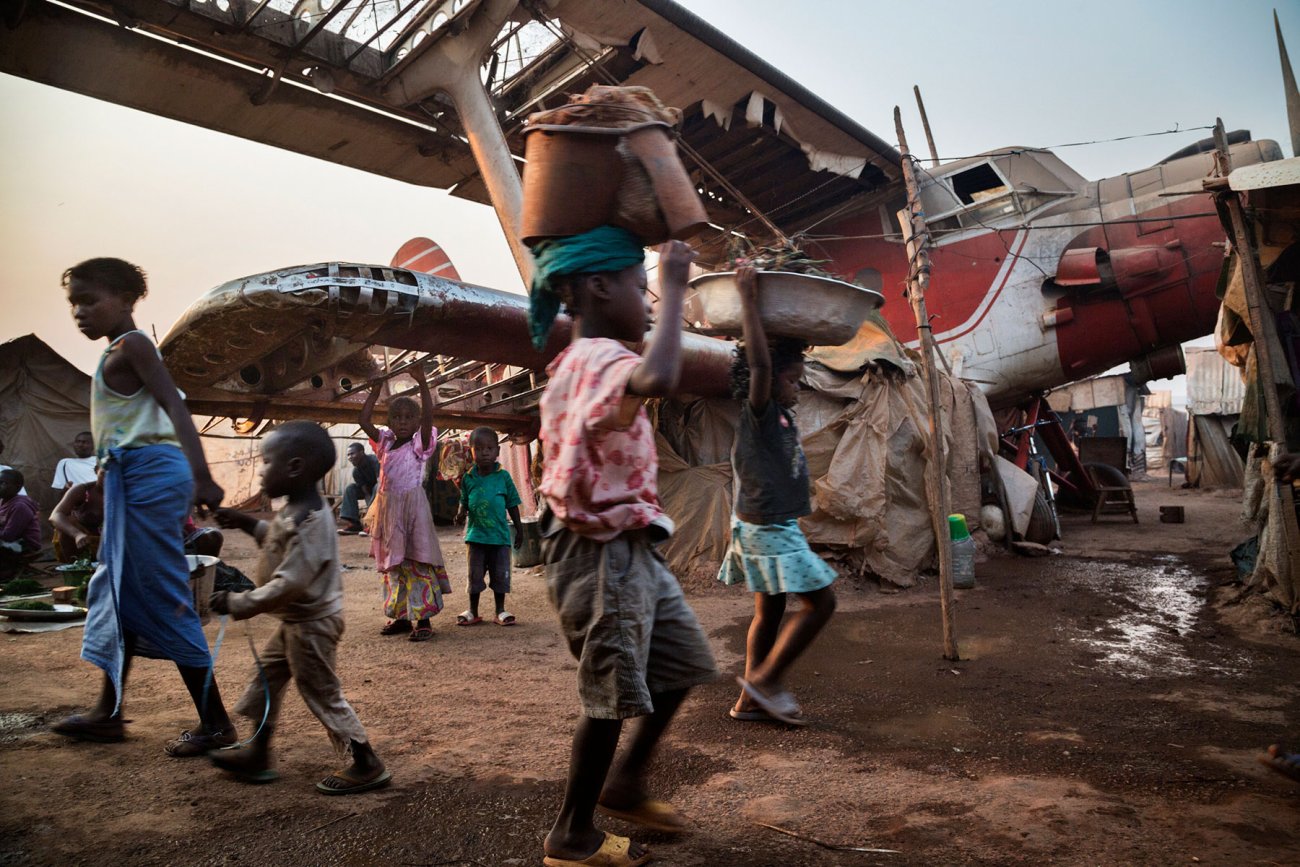 In early December 2013, with international alarm at the increasing violence, France sent in troops. One month later, the Seleka's self-proclaimed president, Michel Djotodia, was forced into exile by regional and international powers, and Seleka generals who once swaggered then fled, fearing for their lives, hoping to escape both physical threats and the reach of justice. The arrival of French forces with Operation Sangaris was greeted with initial optimism; but the French peacekeepers, stunned by the level of violence, could do little to stop it. Their original task was to disarm Seleka fighters, but they now faced the more difficult challenge of dealing with brutal anti-balaka militia groups.
Interim President, Catherine Samba-Panza, previously mayor of Bangui and known as Mother Courage, took office in mid-January 2014, promising to reorganize national security forces and protect both Muslims and Christians. But instead, the violence escalated. Almost all Muslim communities in Bangui and the west of the country have disappeared, with widespread massacres and hundreds of thousands forced to flee. In the first half of 2014, Muslim communities unable to defend themselves were subjected to the wrath of the anti-balaka and enraged non-Muslim civilians; many Muslims were slaughtered mercilessly. Entire Muslim neighborhoods in Bangui were ransacked and wiped out, such as the PK13 neighborhood on the outskirts of the city, and the Miskine neighborhood in the center. Mass evacuations organized by the Chadian army brought tens of thousands of Muslims to relative safety, in exile in Chad.
In the midst of the horror, some small signs of hope appeared. With the departure of the brutal Seleka, life returned to many villages and homes are being rebuilt. There were also heroes who stood up to the horror and sought to protect their neighbors. In the town of Boali, Father Xavier-Arnauld Fagba personally brought more than 700 Muslims to safety in his Catholic Church where he celebrated mass surrounded by the belongings of the Muslim refugees, including copies of the Koran brought inside for safekeeping. He led his congregation outside to shake hands with their Muslim neighbors as a sign of peace. And he preached: "We cannot be silent and cower in the face of injustice, but must have courage. Being a Christian is not just about being baptized. True Christians live a life of love and reconciliation, not bloodshed."
Peter Bouckaert - Emergencies Director, Human Rights Watch