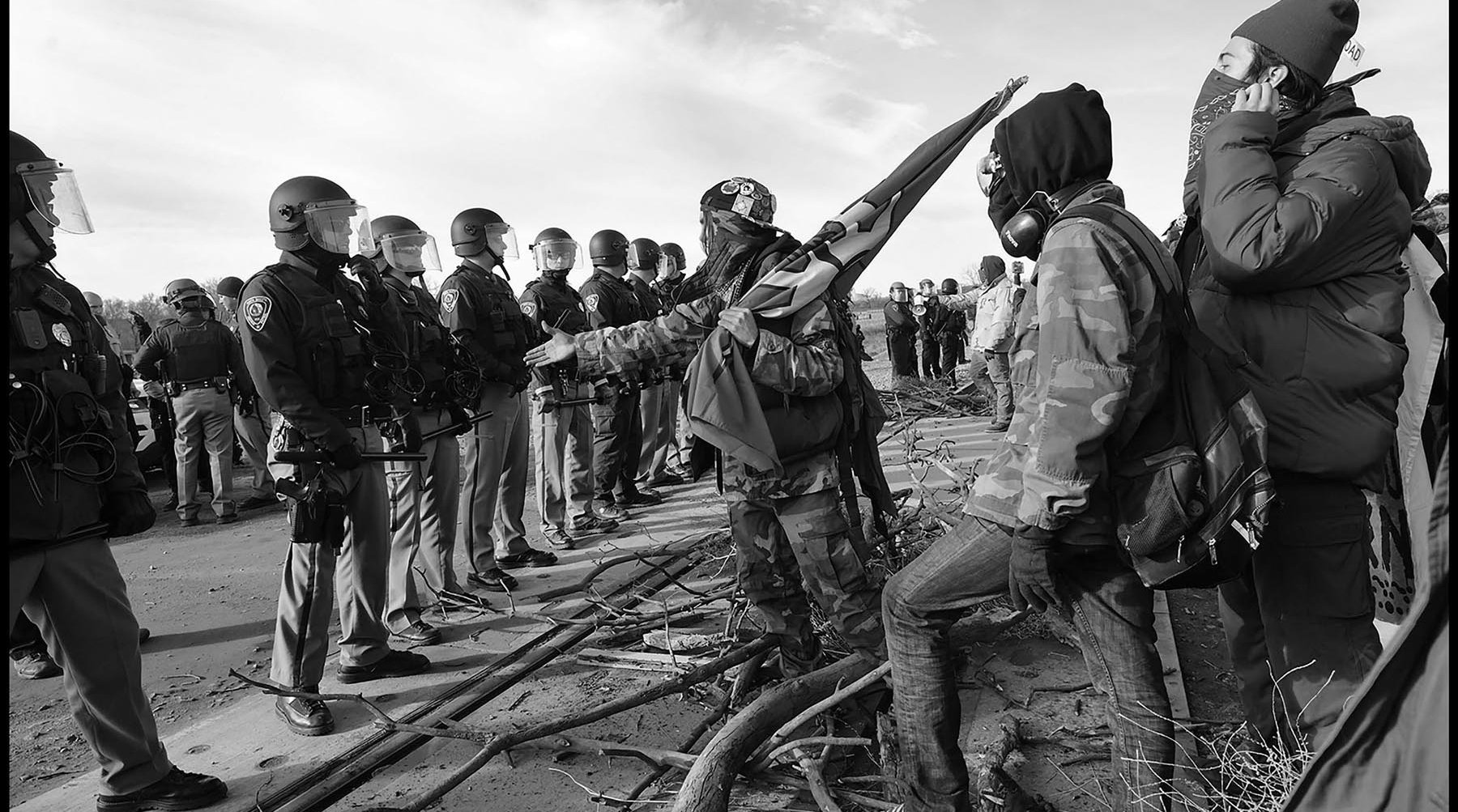 Standing Rock
Larry Towell
Magnum Photos
Construction of the Dakota Access Pipeline, which would carry 470,000 barrels of Dakota crude daily, had been planned to run 10 miles (16 km) north of the predominantly white American town of Bismarck, but was stopped due to local public pressure. Without consultation with First Nations, the pipeline was re-routed to the northern edge of the Standing Rock Sioux Reservation where it would cross the Missouri River, the source of drinking water for the Sioux, and where it would also threaten sacred burial sites.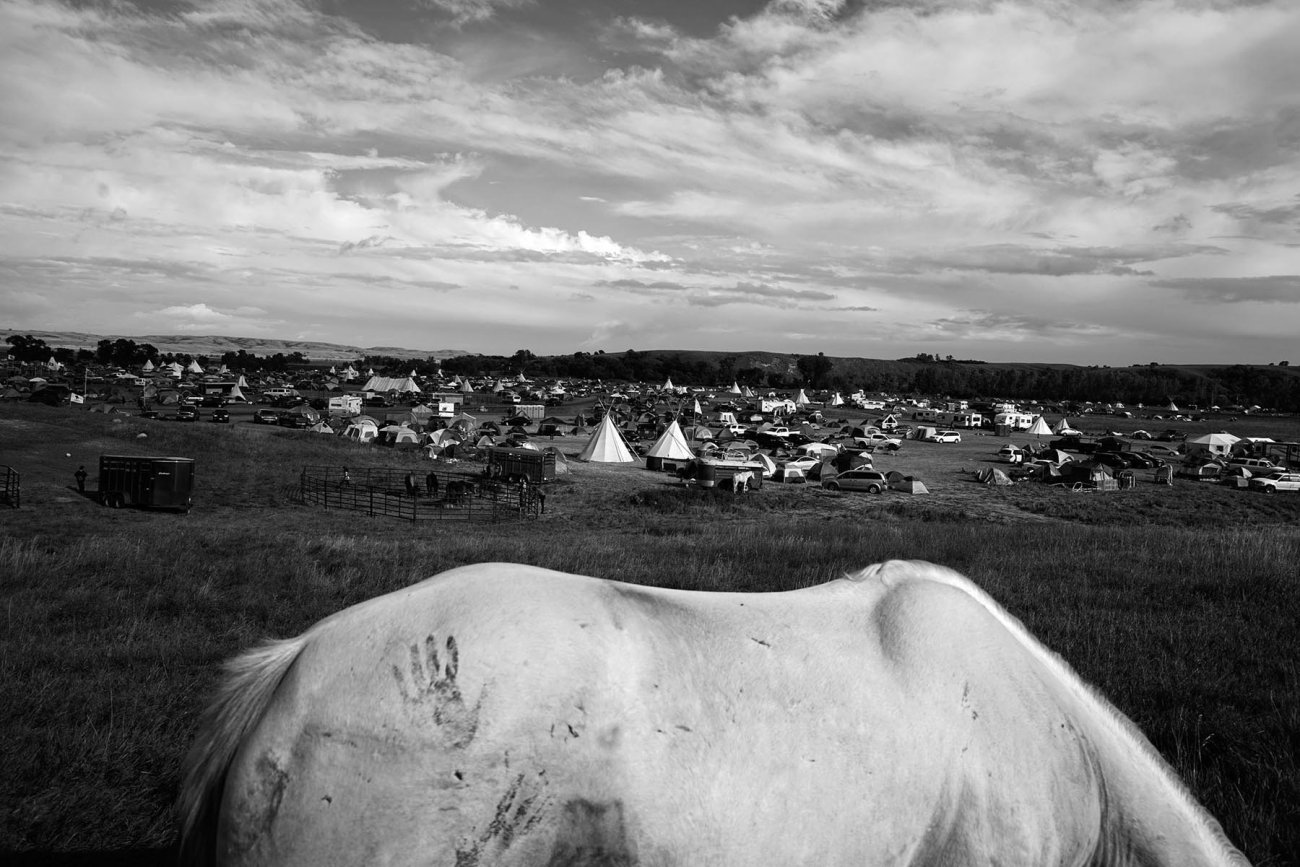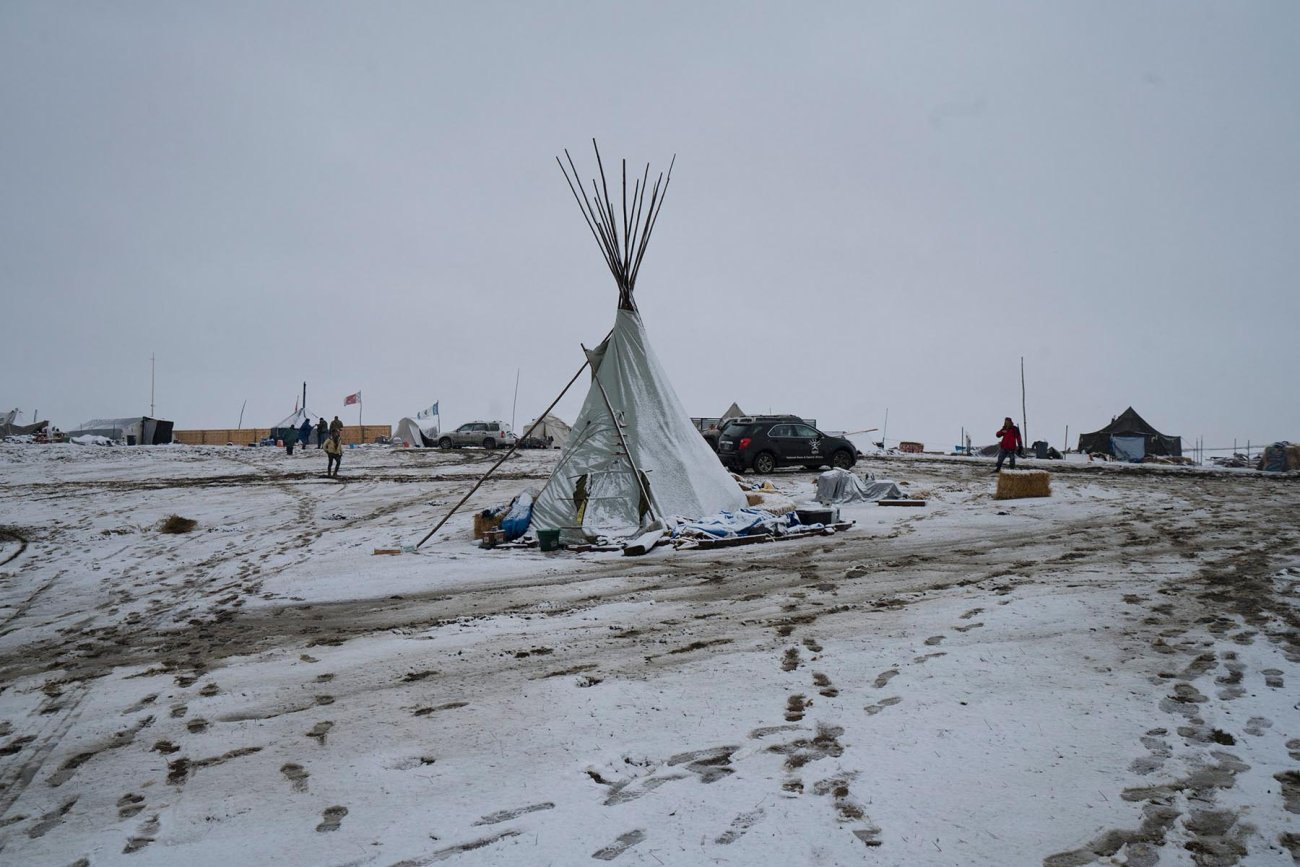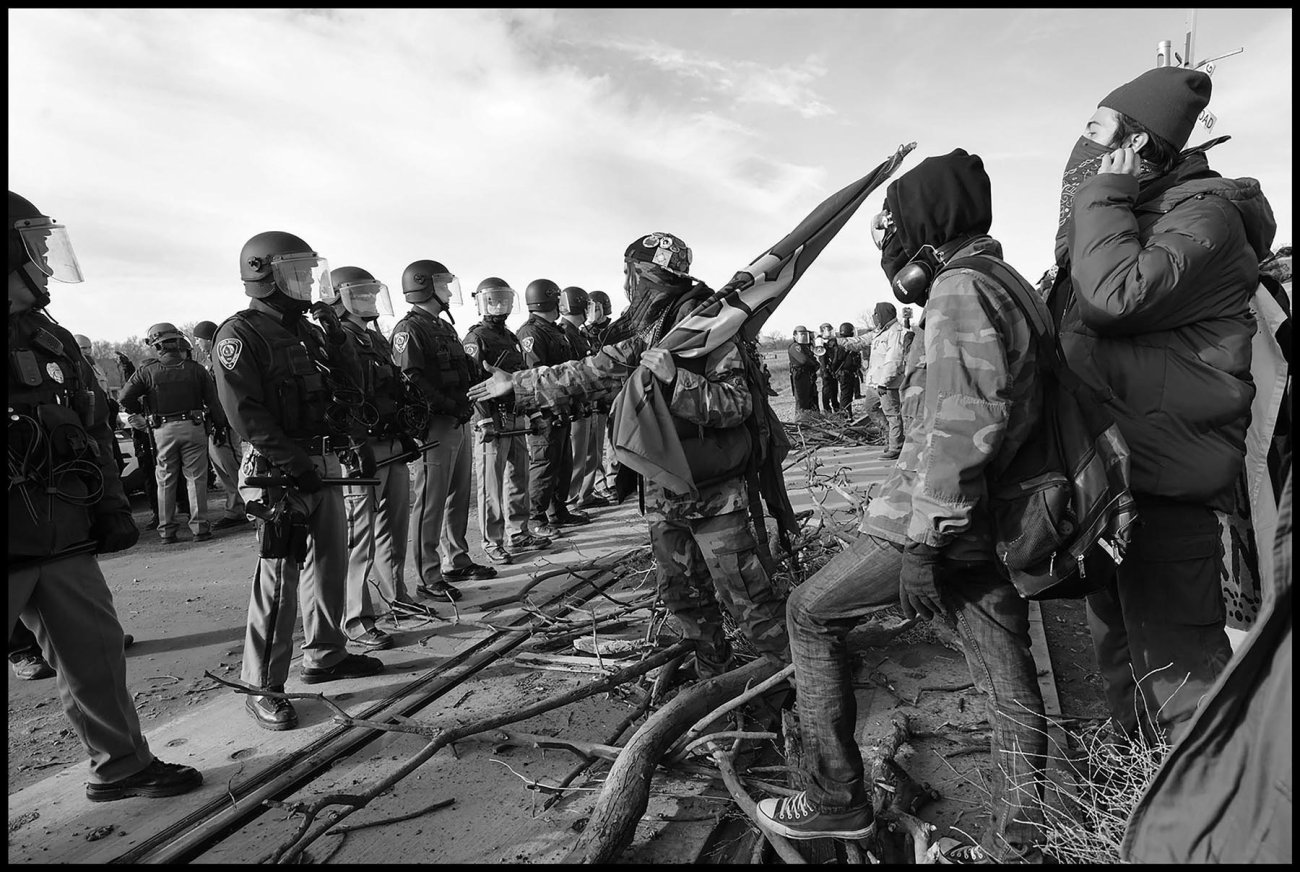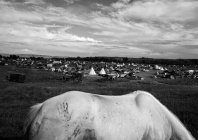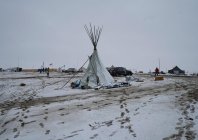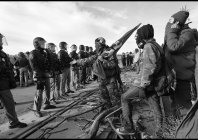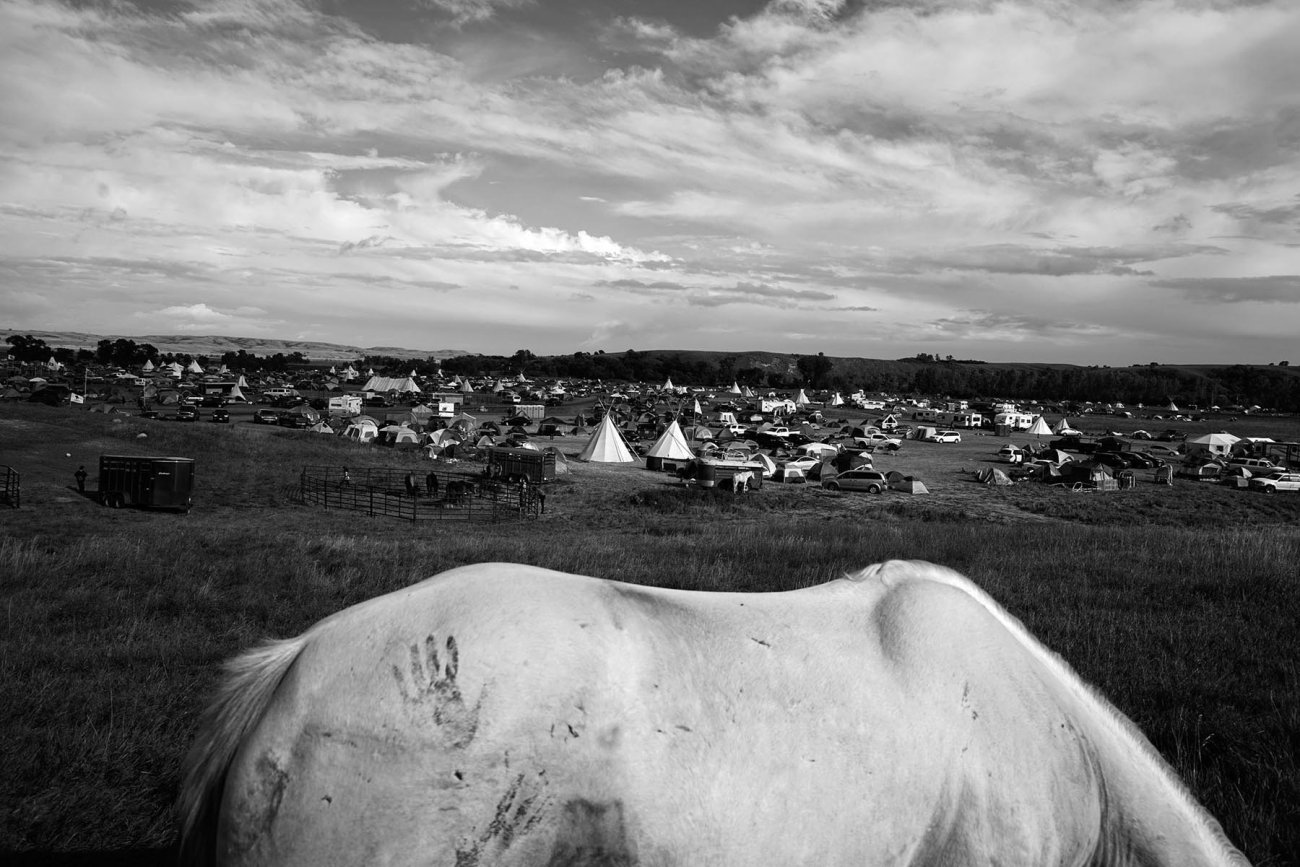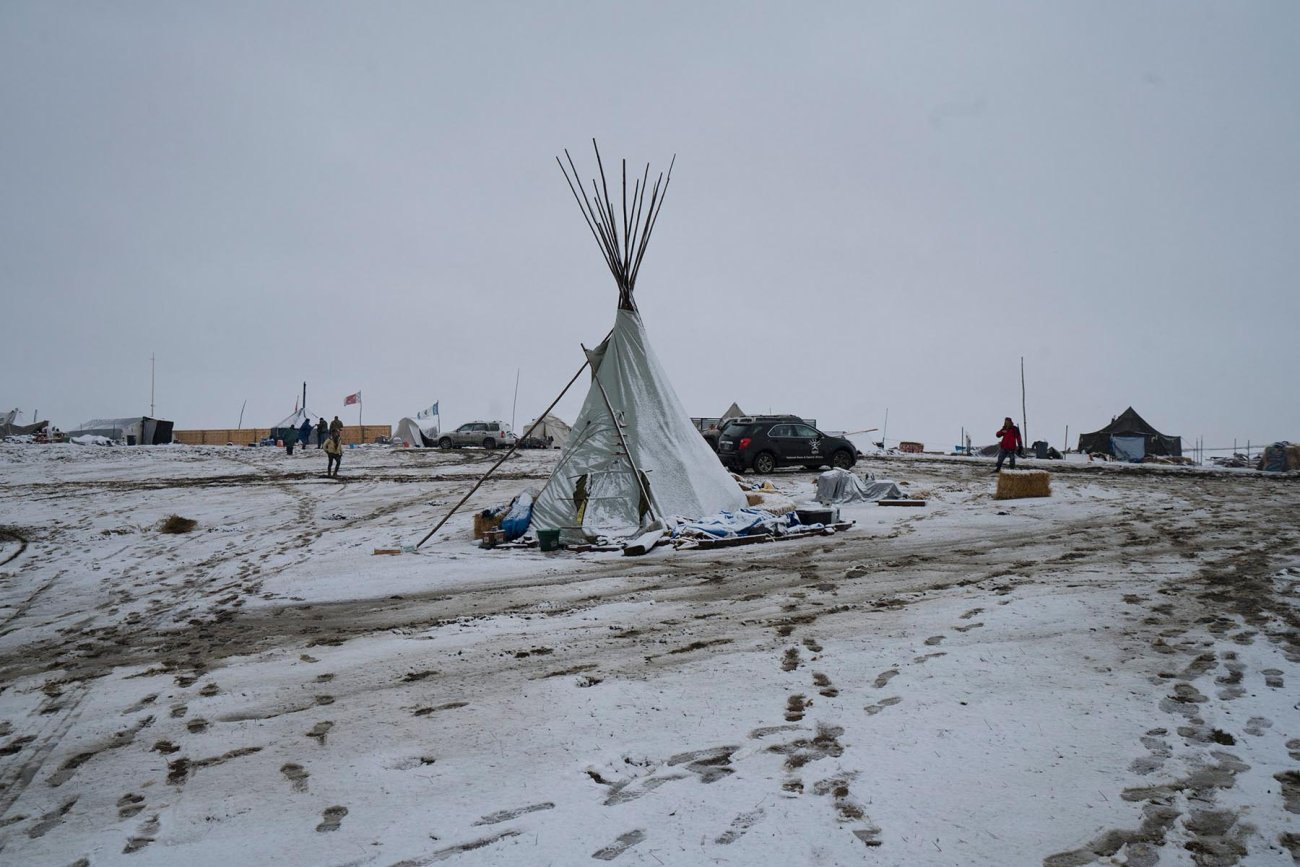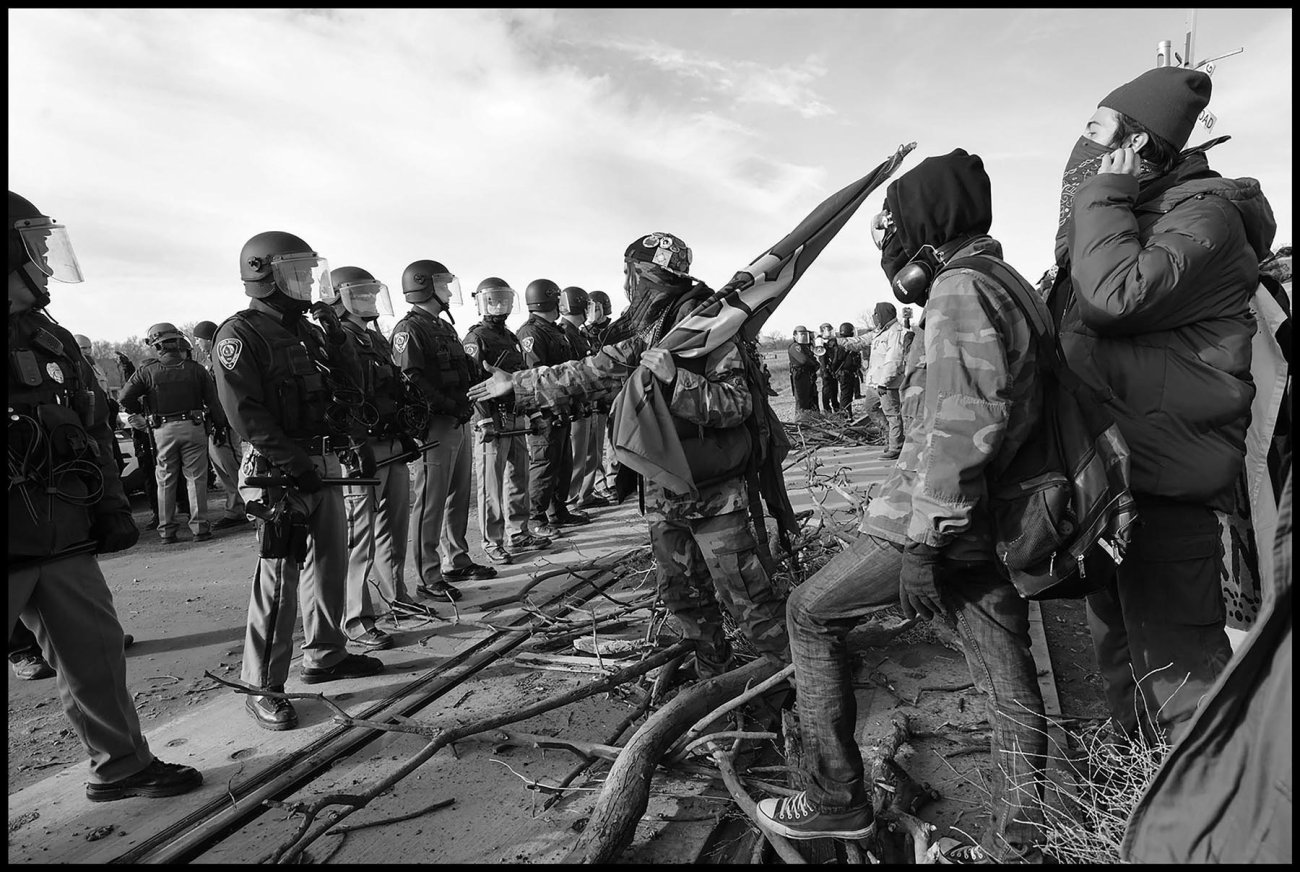 Larry Towell visited the protest camp: the largest Indian gathering in over a century, with an estimated 5000 persons from over 200 native tribes, plus environmental and human rights activists from both North and South America who joined the protest and offered their solidarity.
On December 4, 2016, the Obama Administration announced it would halt construction of the pipeline. Two months later, under orders from recently-inaugurated President Trump, heavily-armed police in military Humvees entered the camp arresting protesters or driving them out onto the frozen ice of the Cannonball River.