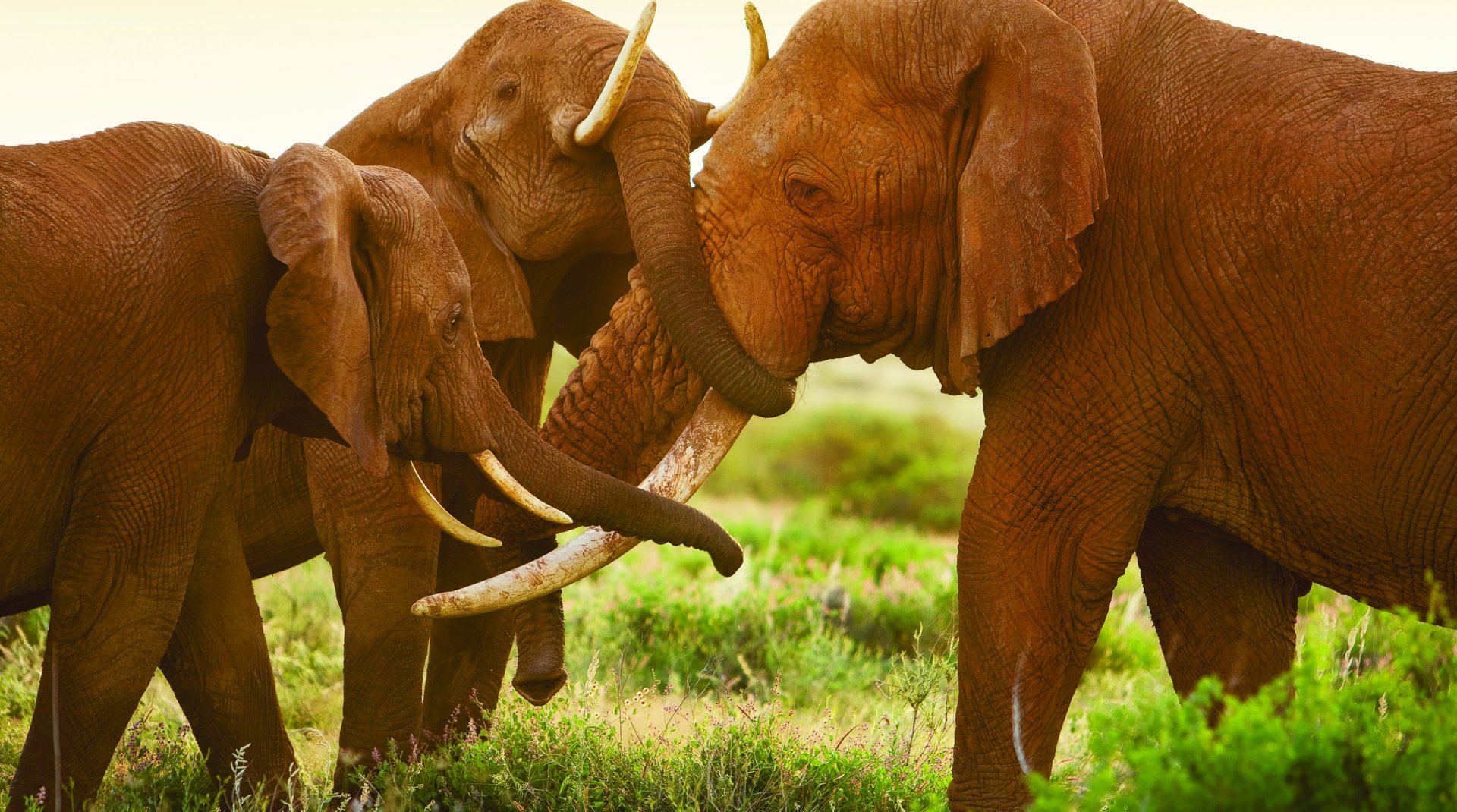 The Roots of Heaven
Michael Nichols
National Geographic
One of the greatest gifts of my life has been to spend time with African elephants: watching them through my camera, searching for images that express who they are, how they live.
As Romain Gary notes in his 1956 novel Les Racines du Ciel (The Roots of Heaven), elephants are vastly intelligent animals. It is pure arrogance to think that humans are the only beings to feel pain, to care for their young, to experience joy and loss.
Elephants are peaceful animals; they love to play, to touch, to socialize. During my time photographing them at Zakouma National Park in Chad and Samburu National Reserve in Kenya, and for many years in Central Africa, I have never observed the kind of selfishness you see with apes (our closest relatives). I have never seen warfare. Elephants make friends for life; they grieve in response to death. There is an amazing cultural discipline among them.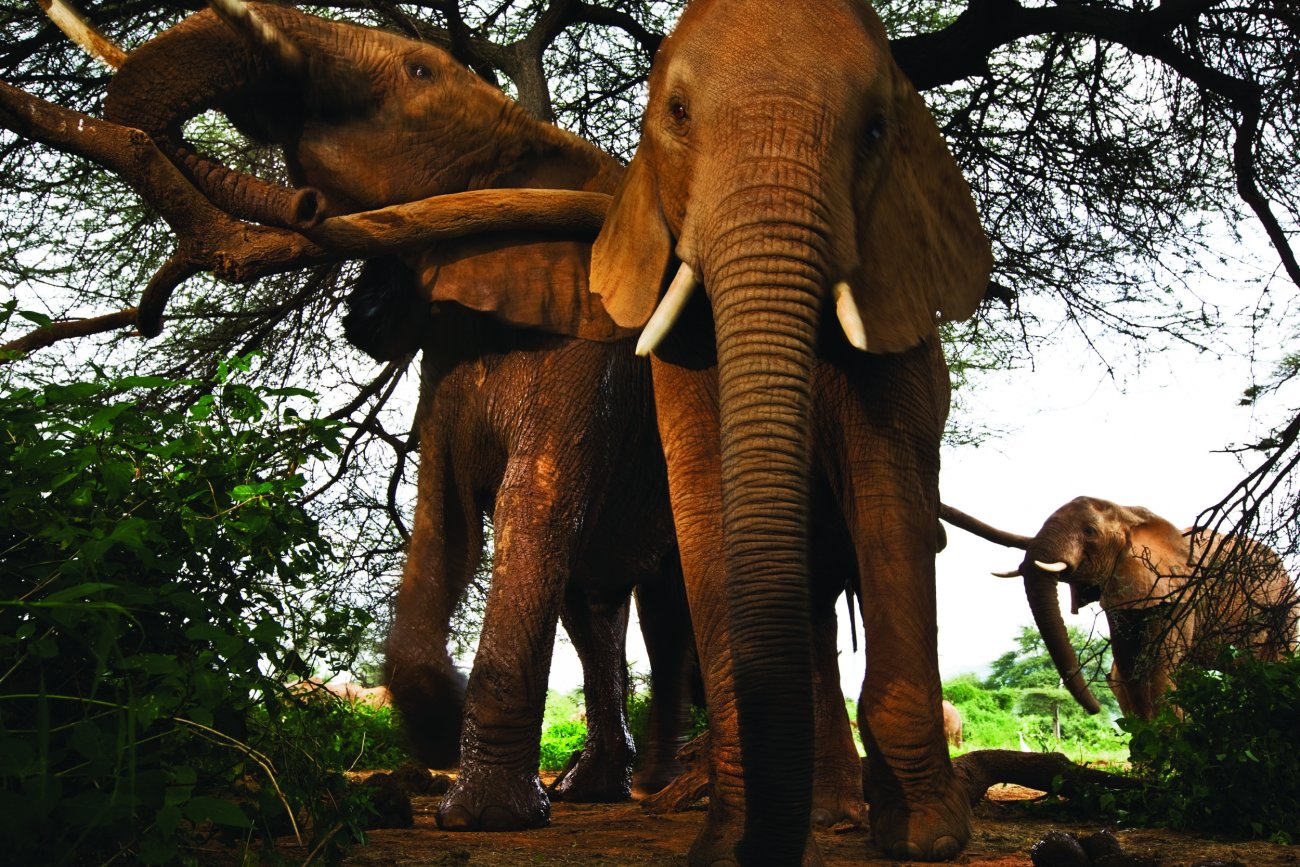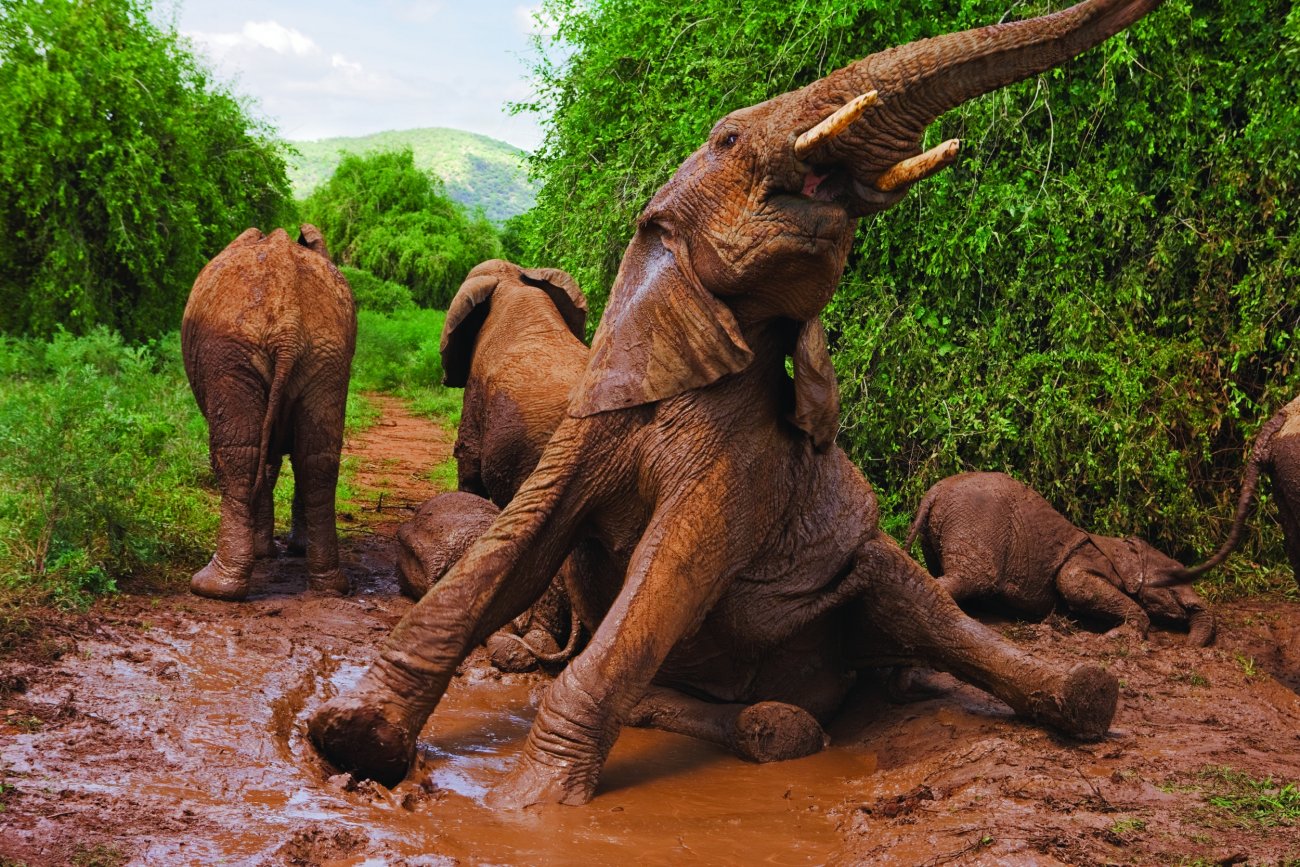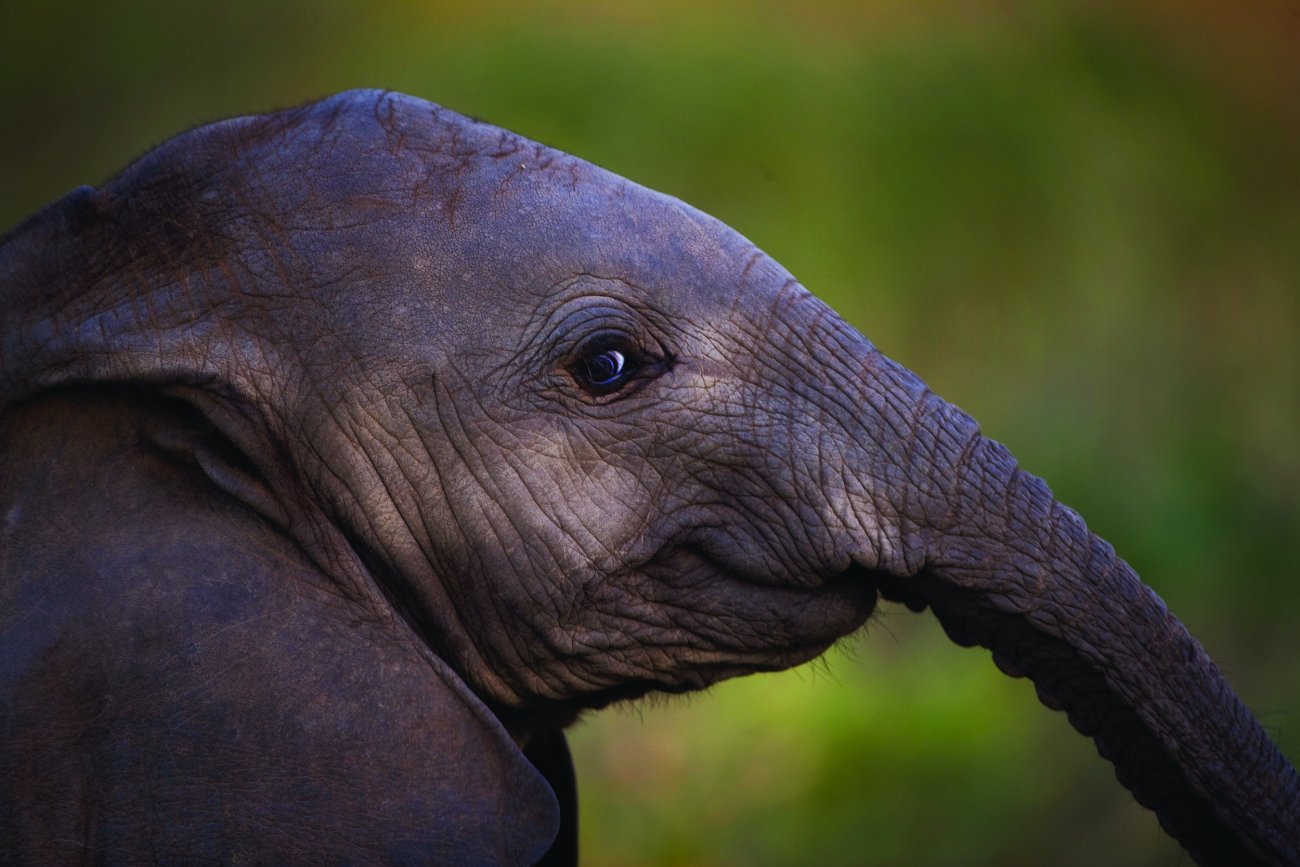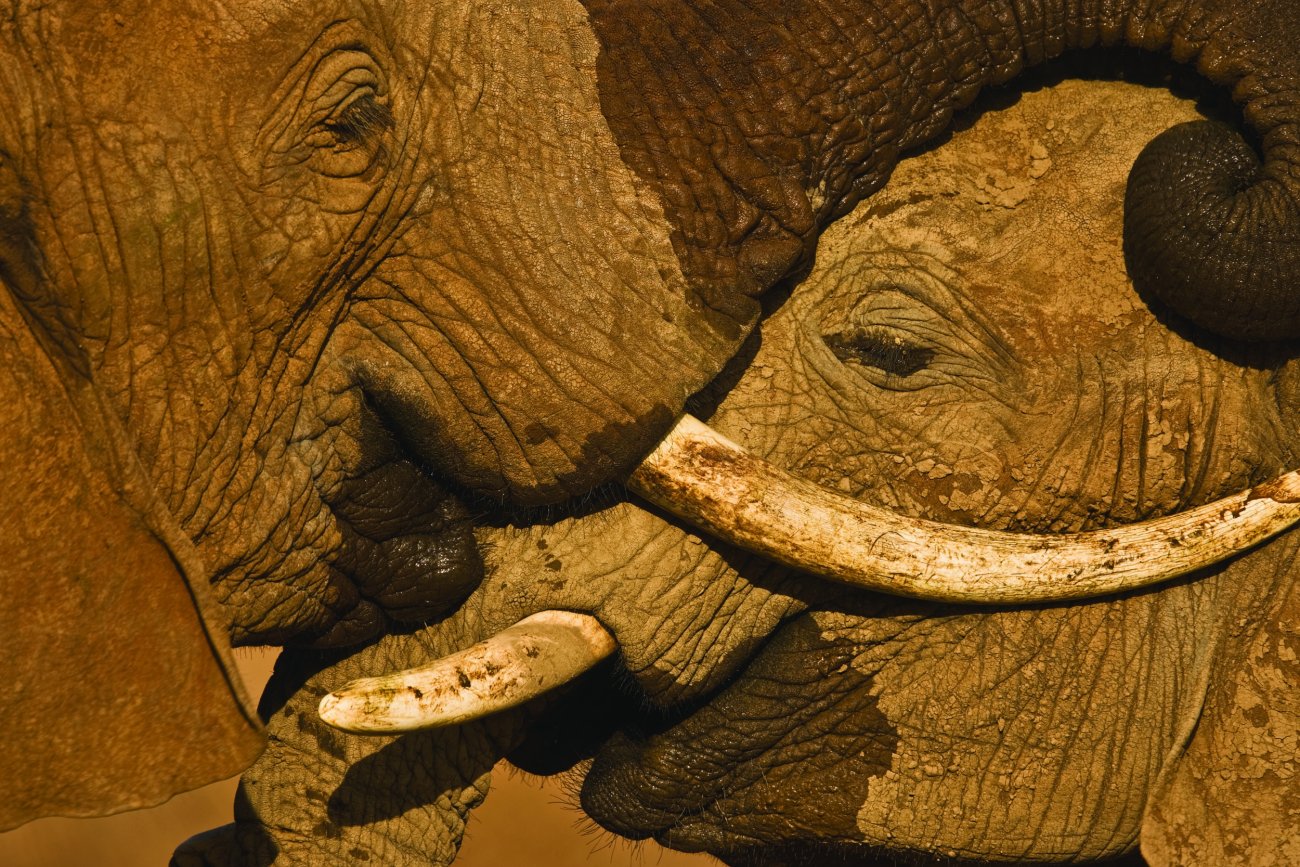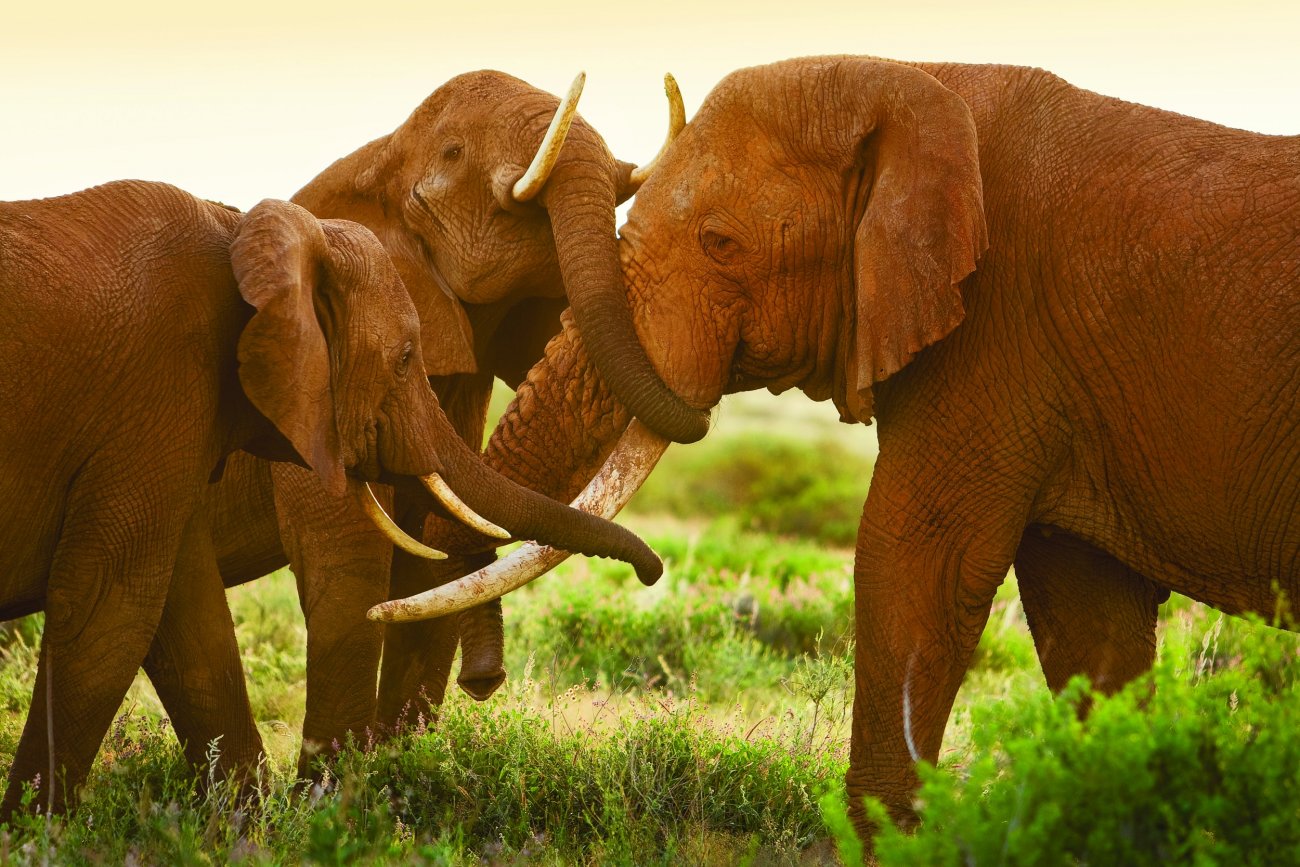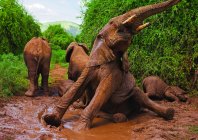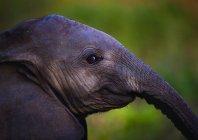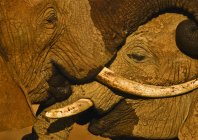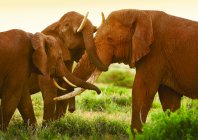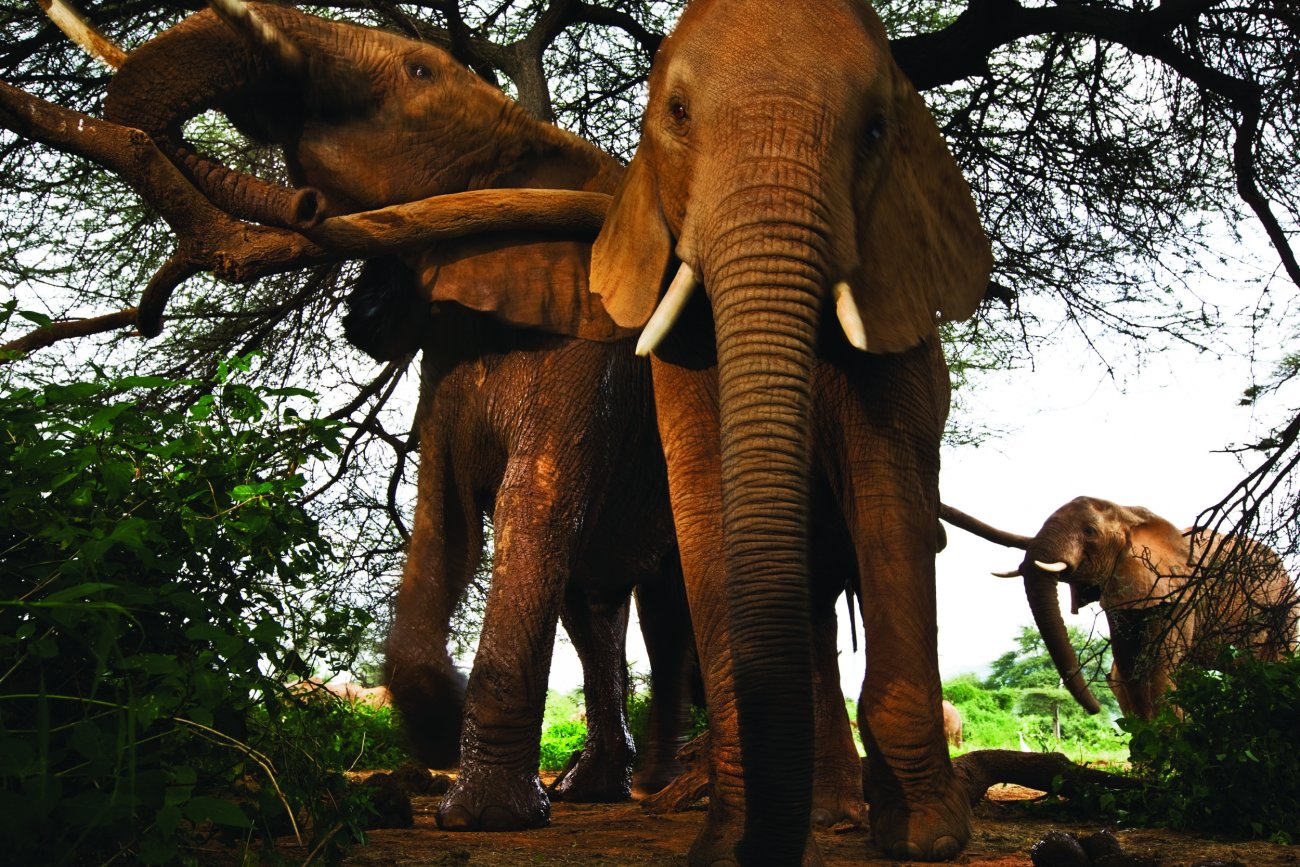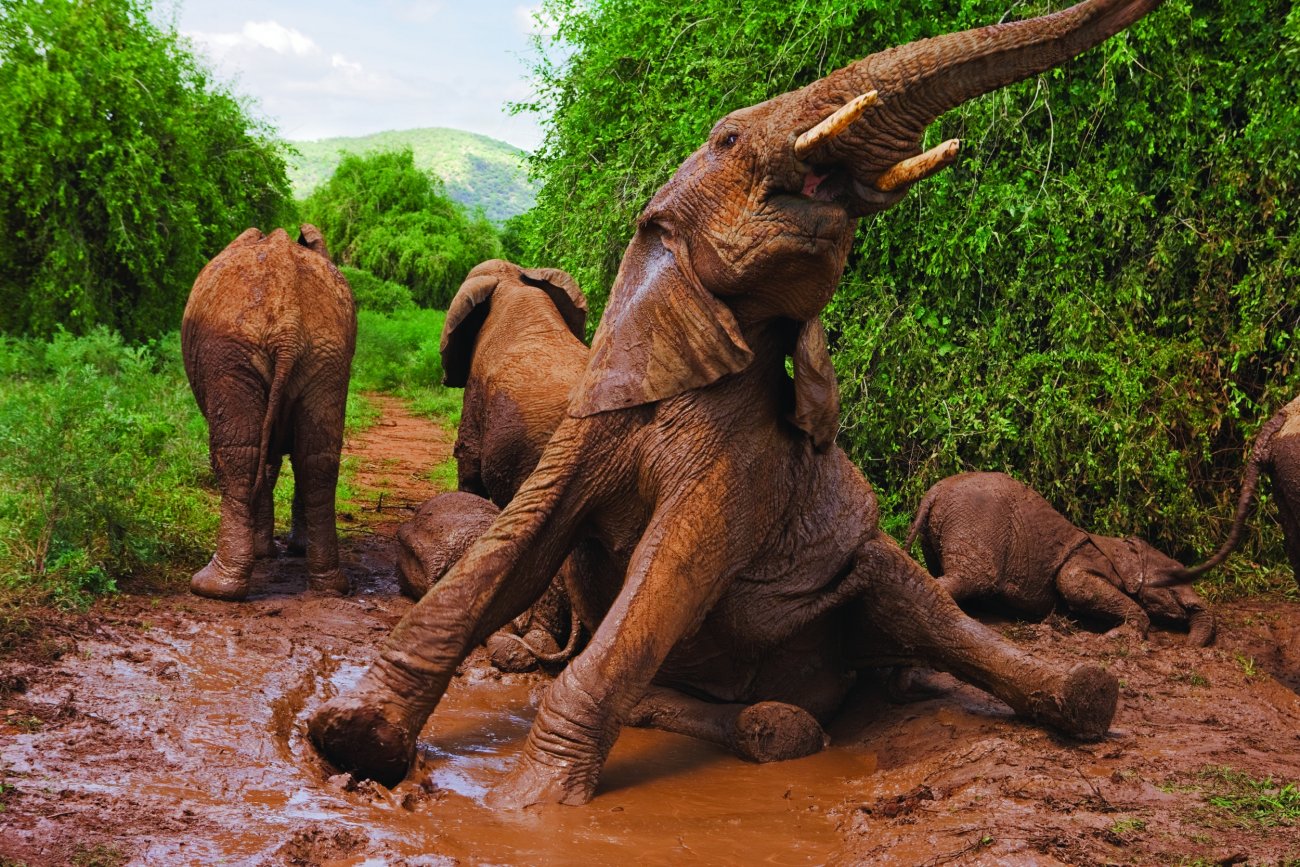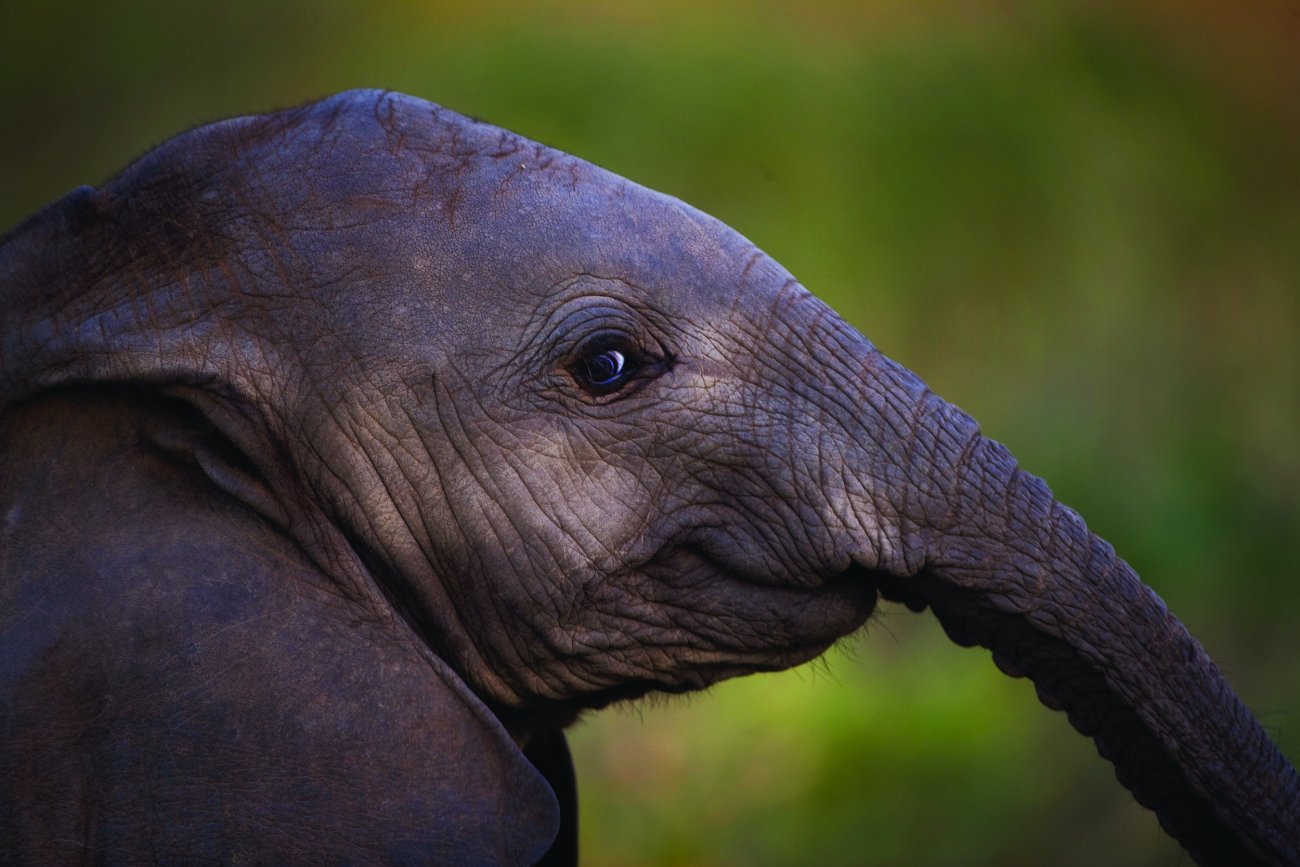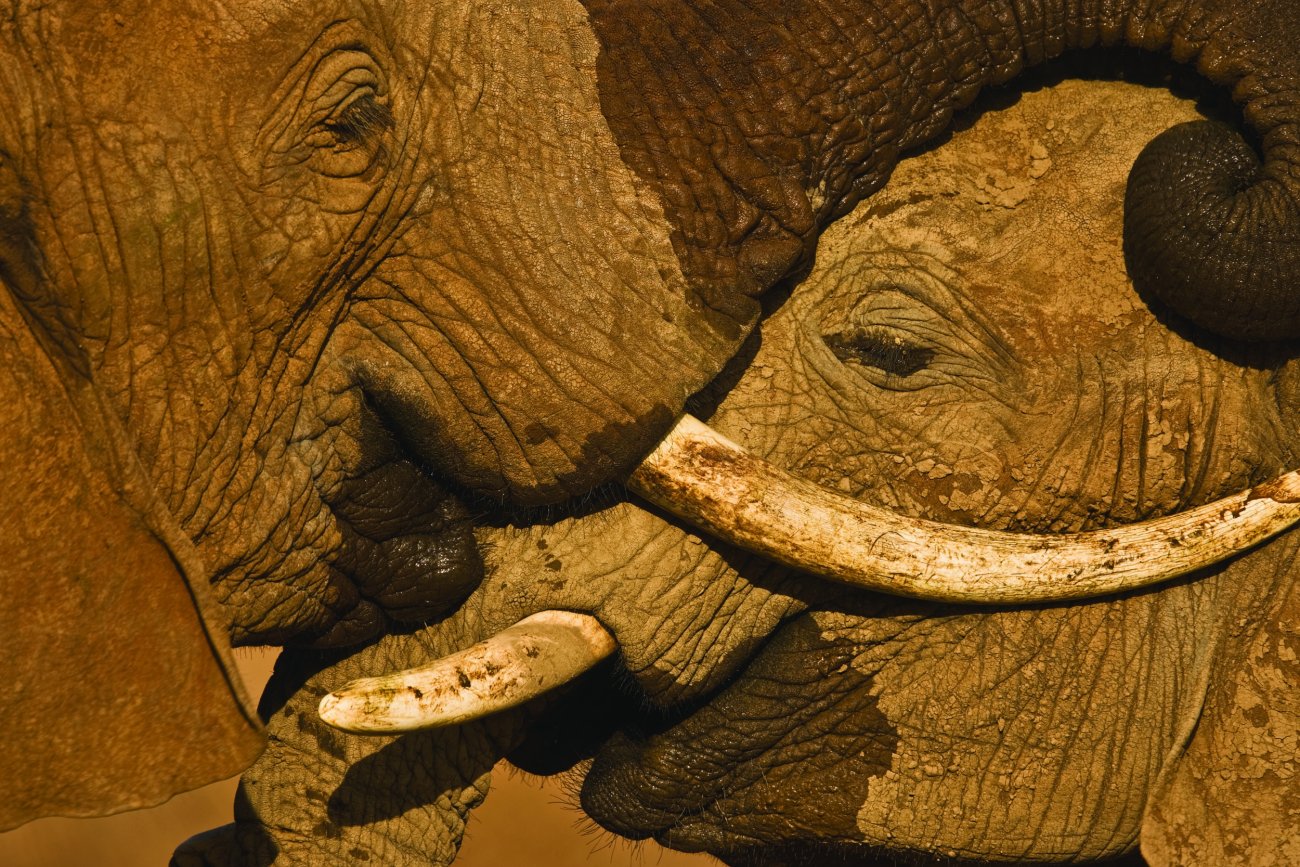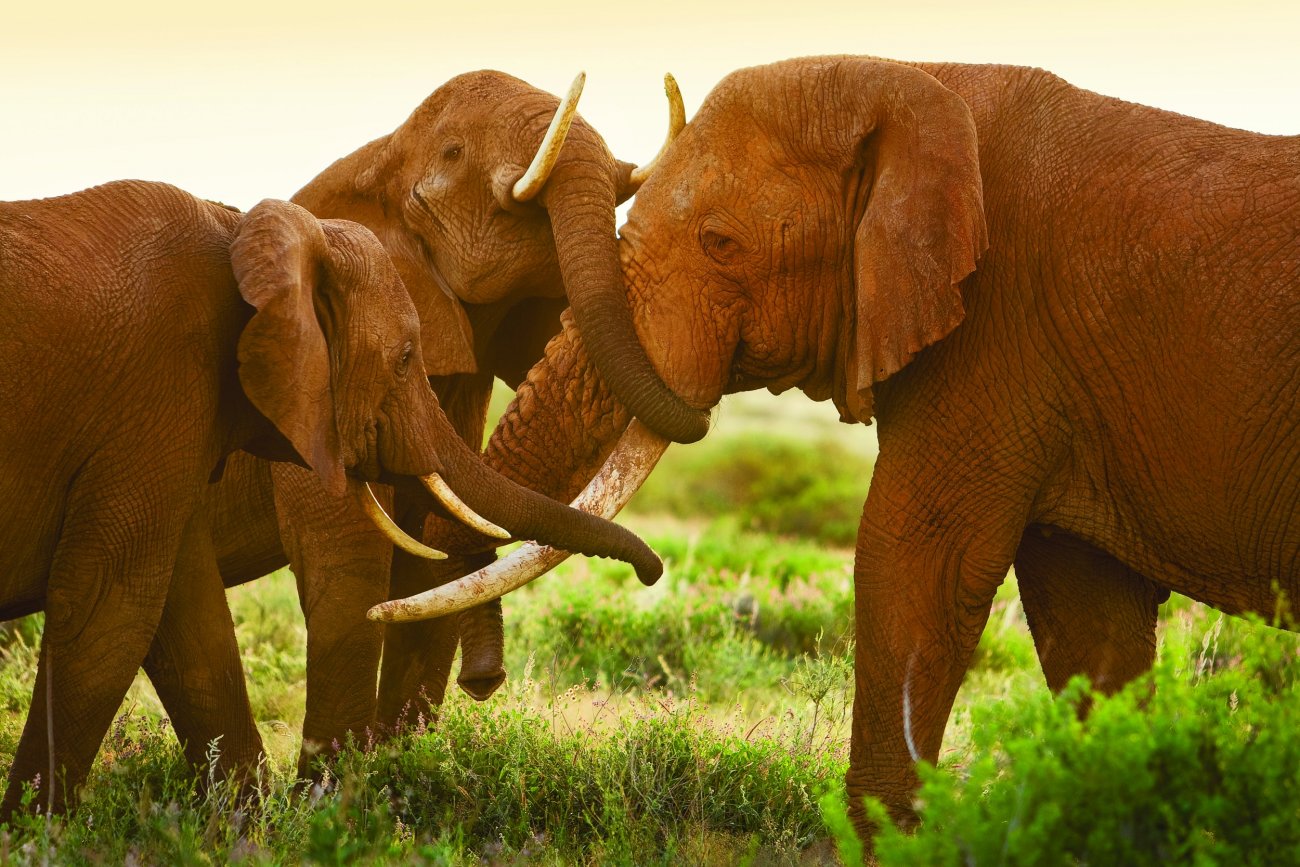 All of this breaks down when the animals are threatened. At Zakouma, they are relatively safe for seven or eight months of the year, but during the rainy season, when the park floods and they are forced to leave, the animals are unprotected and are massacred by poachers at an unsustainable rate. These elephants pose no threat to local communities; they are being slaughtered for their tusks and teeth, to make piano keys and billiard balls and ornamental carvings. There were 200,000 elephants around Zakouma in 1970. The numbers are declining rapidly: in 2005, an aerial survey accounted for 3,665 elephants; the following year the count was down to 2,900. And the most recent numbers are devastating: fewer than 1,000 elephants were counted at Zakouma during the dry season, when they are all at the park for water.
The poachers move quickly and travel light, usually on horseback. Many are Janjaweed coming in from nearby Darfur. The profits from the ivory may go toward funding guerrilla activities and weapons, or simply toward an individual's personal wealth. China is the primary market for ivory. I believe that if China hopes to have the respect of the rest of the world, it absolutely must enforce the ban on the ivory trade.
A number of steps are being taken to try to help the situation and keep close track of the elephant population. Conservationist Iain Douglas-Hamilton has devoted his life to the animals. His organization Save the Elephants is based in Kenya's Samburu National Reserve, where I spent five months last year photographing the elephants. Here the elephants live in relative peace: the Ewaso Ng'iro River flows through the reserve; the elephants use it as a water source during the dry months of the year, and as a gathering point for socializing. In Samburu the animals regularly fell asleep within inches of my camera's lens. They threw mud, water, and sand on me as a game. They responded to my talking and my improvised elephant-language hand-signals. I always tried to remember to apologize when my eagerness for a particular shot led me to break protocol. They seemed to accept me despite my mistakes—as long as I didn't get too arrogant.
In my thirty years as a photographer I have seen the world become more and more finite and fragile. I deeply believe that our only hope now is to wake up and shake the chains of greed - "manifest destiny," the "American Dream" - and start realizing that this whole planet is a sanctuary. Without its natural inhabitants - without whales, tigers, gorillas, elephants - it cannot be whole.
Special thanks to : Canon Europe (display fabrication), NGM and the NG Digital Imaging lab (Brian Green, printing) and Robert Llewellyn (digital files). Nick Nichols is a Canon Ambassador