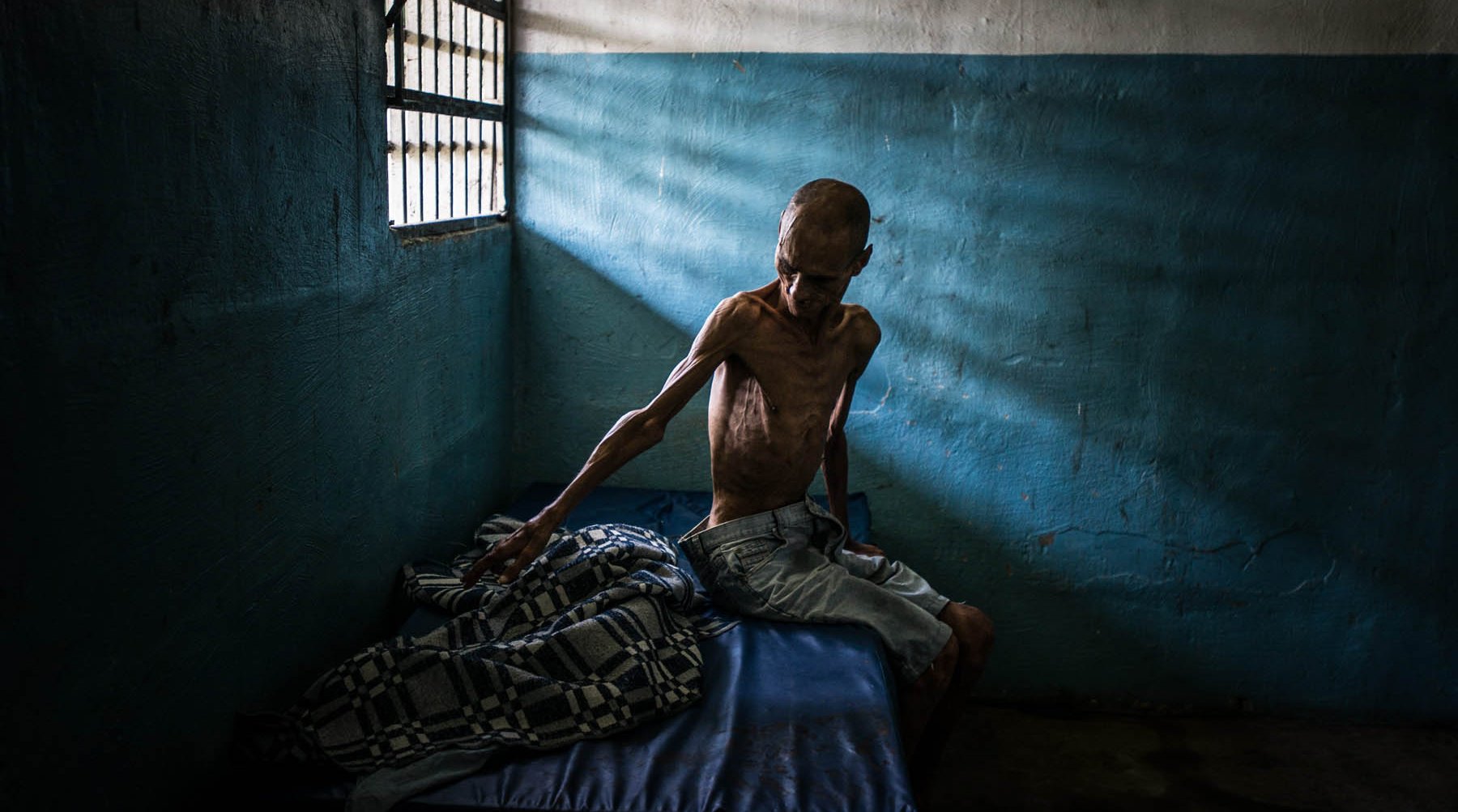 The Collapse of Venezuela
Meridith Kohut
for The New York Times
Despite having the largest known oil reserves in the world, after years of government corruption and failed economic policy, Venezuela is experiencing a major economic crisis. Venezuelans are struggling to survive severe shortages of food and medicine, tough rationing of water and electricity, soaring violent crime, and government repression.
Over 85% of medicines are either unavailable or very difficult to purchase. Public hospitals are crippled, lacking even the most basic supplies: no gauze, no latex gloves, no syringes, no antibiotics, no working X-ray facilities, and many only have access to running water for a few hours a day.
El Pampero state psychiatric hospital in Barquisimeto has almost none of the drugs needed to control the afflictions tormenting patients. The shudder-inducing cries of schizophrenic Emiliana Rodríguez echo in the hallways for hours, as she screams over and over again: "I am NOT crazy, I am just HUNGRY!" Unmedicated patients deemed a danger to themselves or other patients are tied to beds, or left in small isolation cells with just a mattress. I found Cleofila Carrillo crying softly beneath a torn mosquito net: her unmedicated, schizophrenic bunkmate had attacked her in the middle of the night, had bitten off her nose… and swallowed it. She needs full reconstructive surgery, but as there are no supplies, the doctors could only bandage her.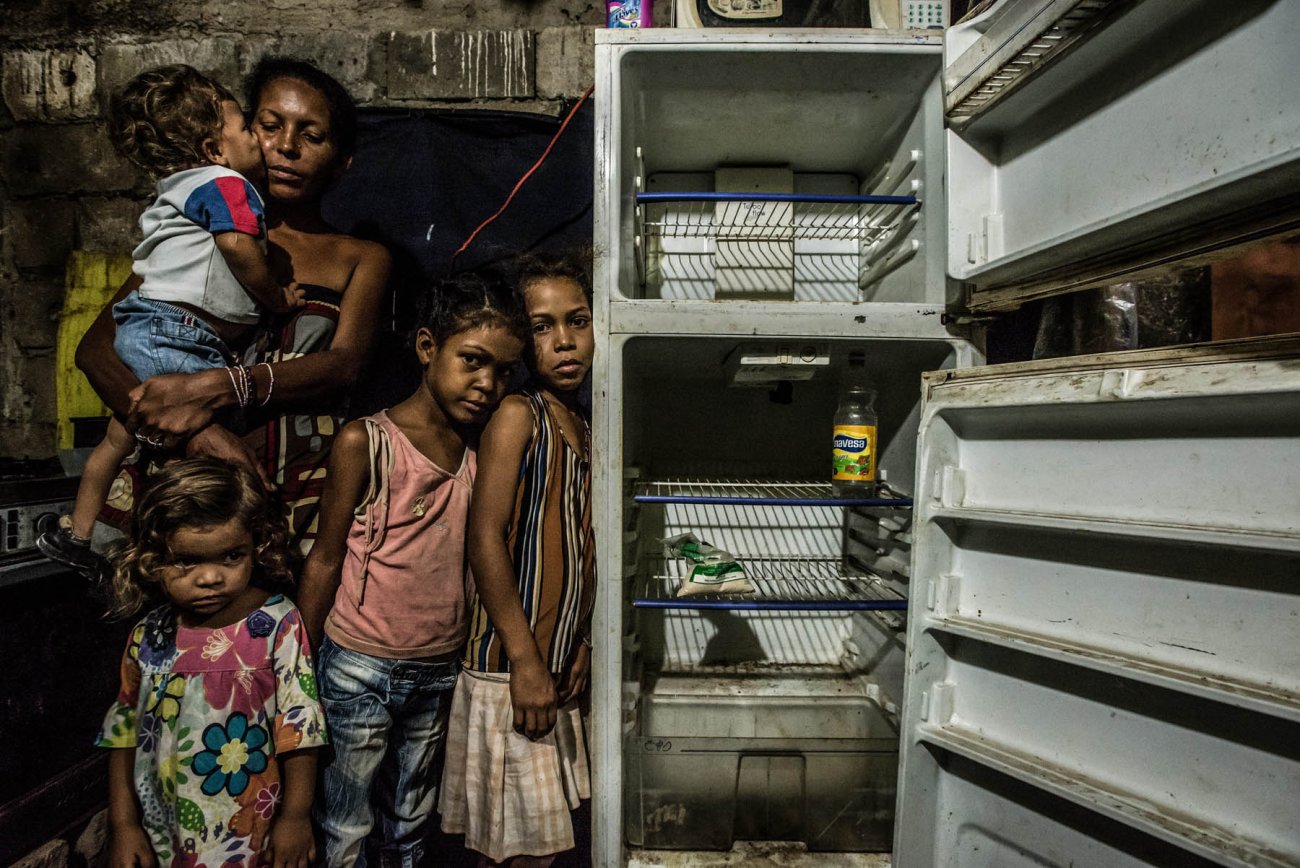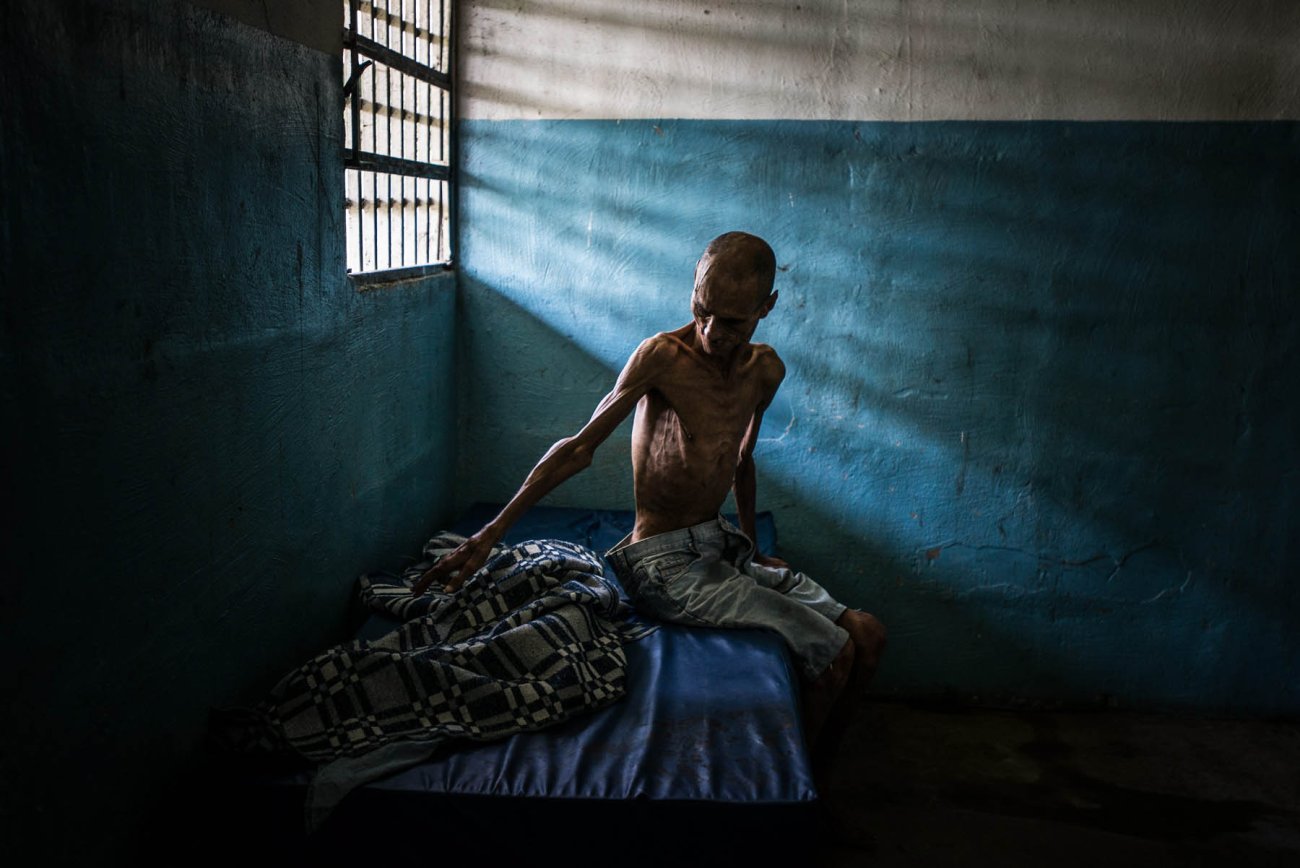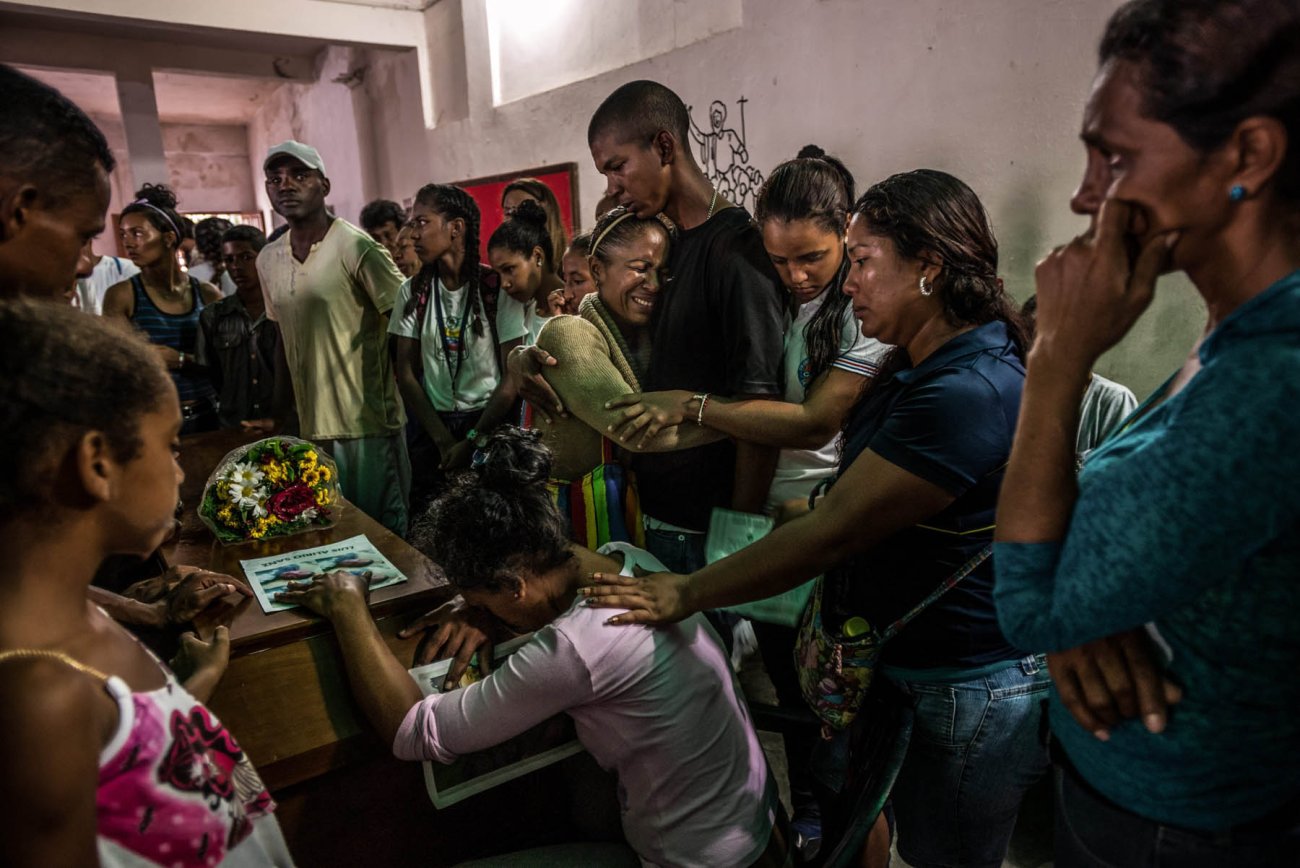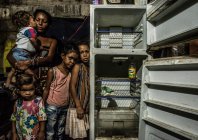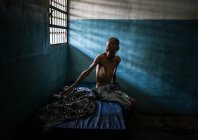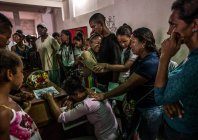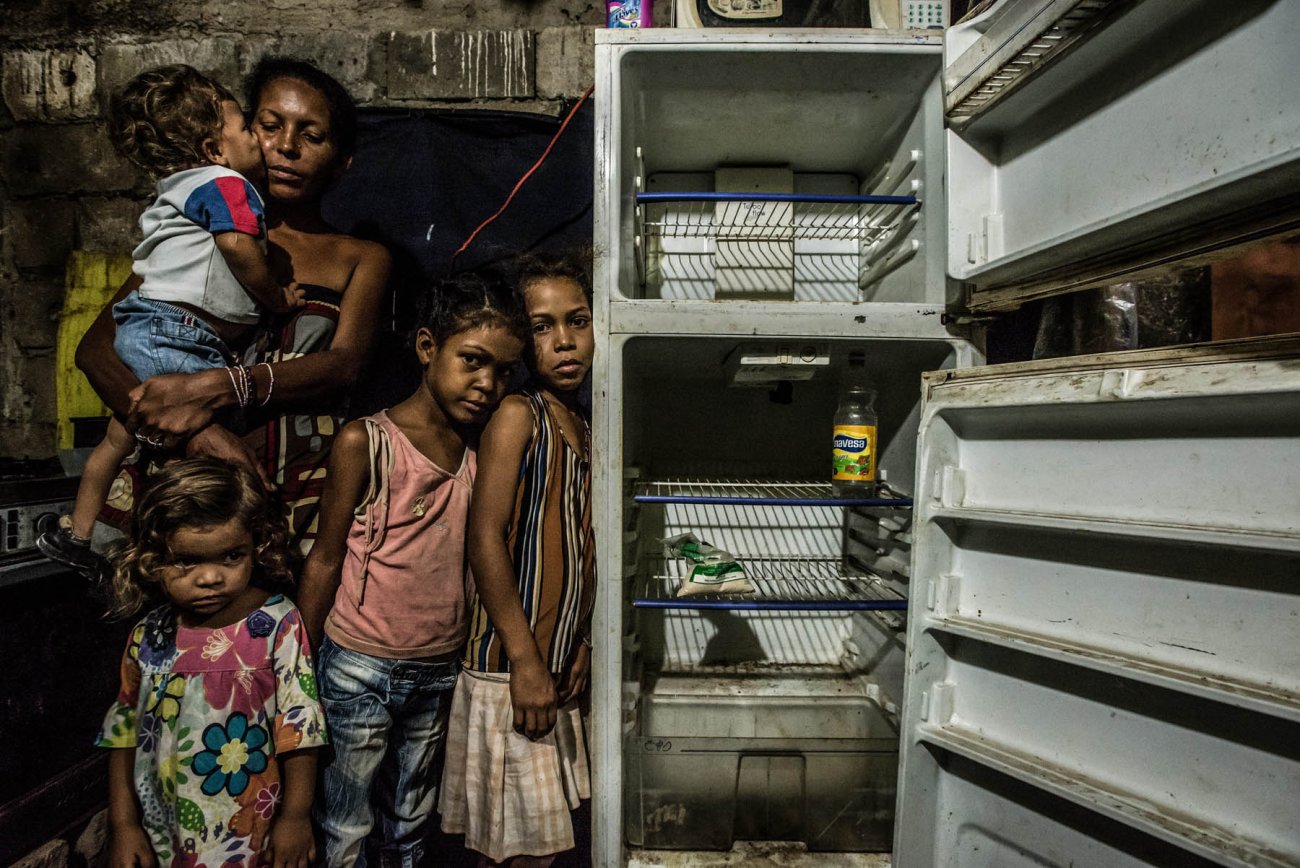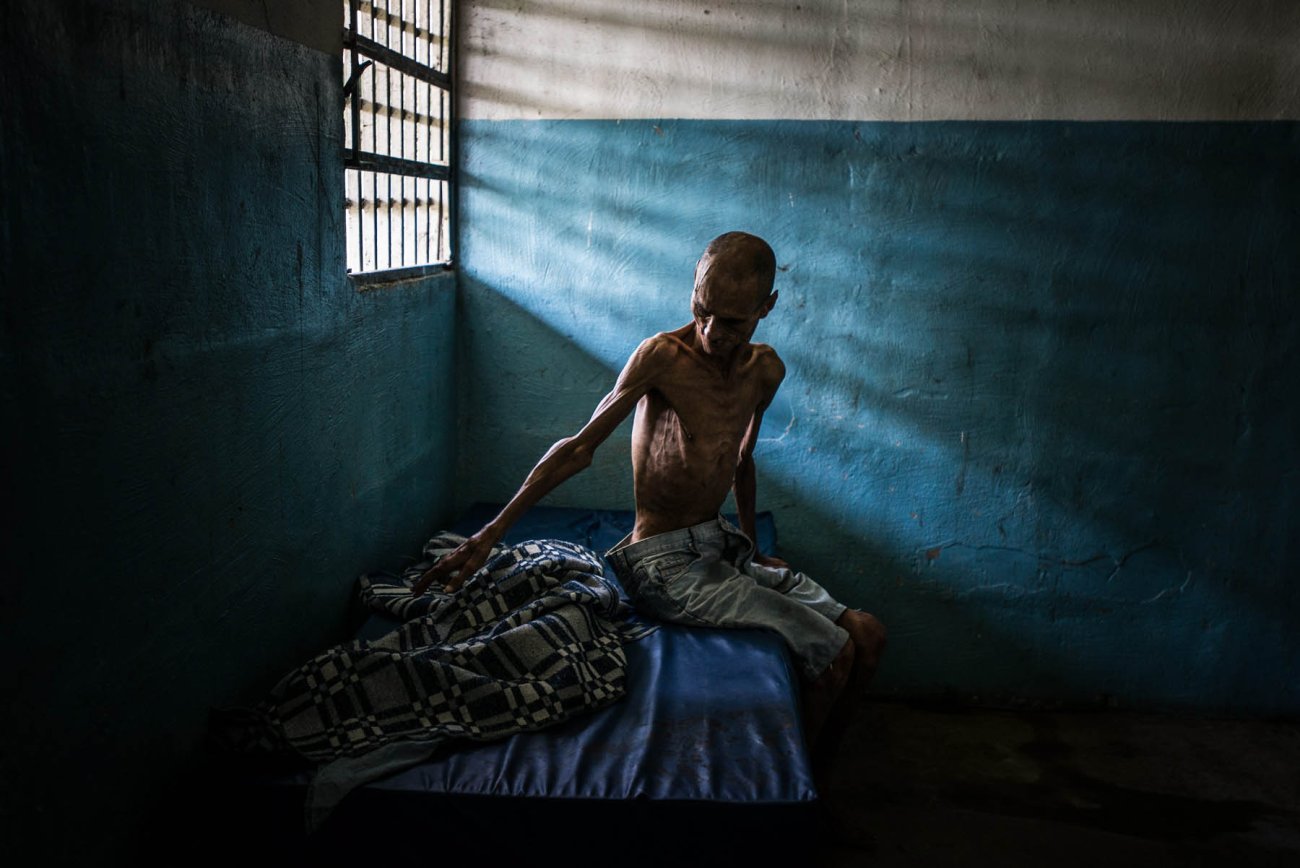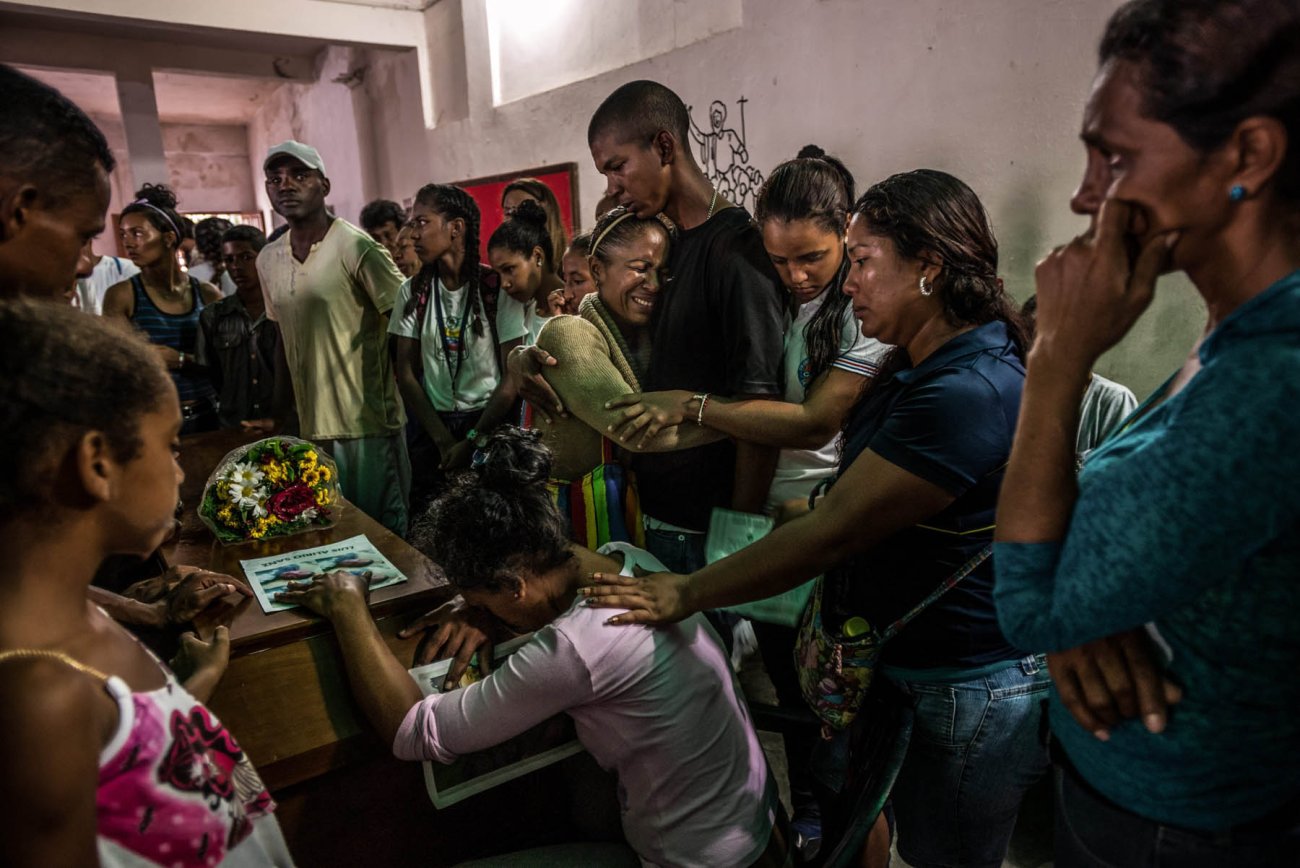 Before dawn, lines of hundreds of people snake outside stores and pharmacies, often waiting for over ten hours in the hope of purchasing a small bag of government-subsidized food, but there is never enough for everyone. In December 2016, inflation hit 800%, with food prices skyrocketing to levels unaffordable even for people in full-time professional positions. In a recent survey, over 90% of Venezuelans reported not having enough income to buy the food they needed; 73% reported involuntary weight loss of an average of 9 kilos (20 pounds).
To make ends meet, thousands of Venezuelans have flocked to illegal, mafia-controlled gold mines, desperate to earn a stable wage in gold instead of bolivares, the local currency that fluctuates radically every week. Others have chosen to flee, paying international drug traffickers to smuggle them to the islands of Aruba or Curaçao, alongside shipments of cocaine.
Hundreds of thousands of Venezuelans have chosen to stay, and have taken to the streets in protest. Over 100 massive, and mostly peaceful demonstrations have been held this year, but the protests have become increasingly violent. Hundreds of hardline members of "The Resistance" clash daily with soldiers and police, hurling rocks and Molotov cocktails, blocking highways and setting fire to government buildings. Riots have erupted across the country, looting stores and pharmacies until every shelf is bare. Government security forces confront protesters with tear gas, rubber bullets, buckshot and water cannon. Over 100 people have been killed in the unrest, over 2,000 have been injured and over 3,000 have been detained by the police. Those arrested report being brutally tortured.
The Socialist government refuses to take responsibility for the crisis, and have instead vowed to fight those opposing them. As President Nicolas Maduro said: "If Venezuela was plunged into chaos and violence and the Bolivarian Revolution destroyed, we would go to combat. We would never give up, and what we failed to achieve with votes, we would do with weapons."
Meridith Kohut