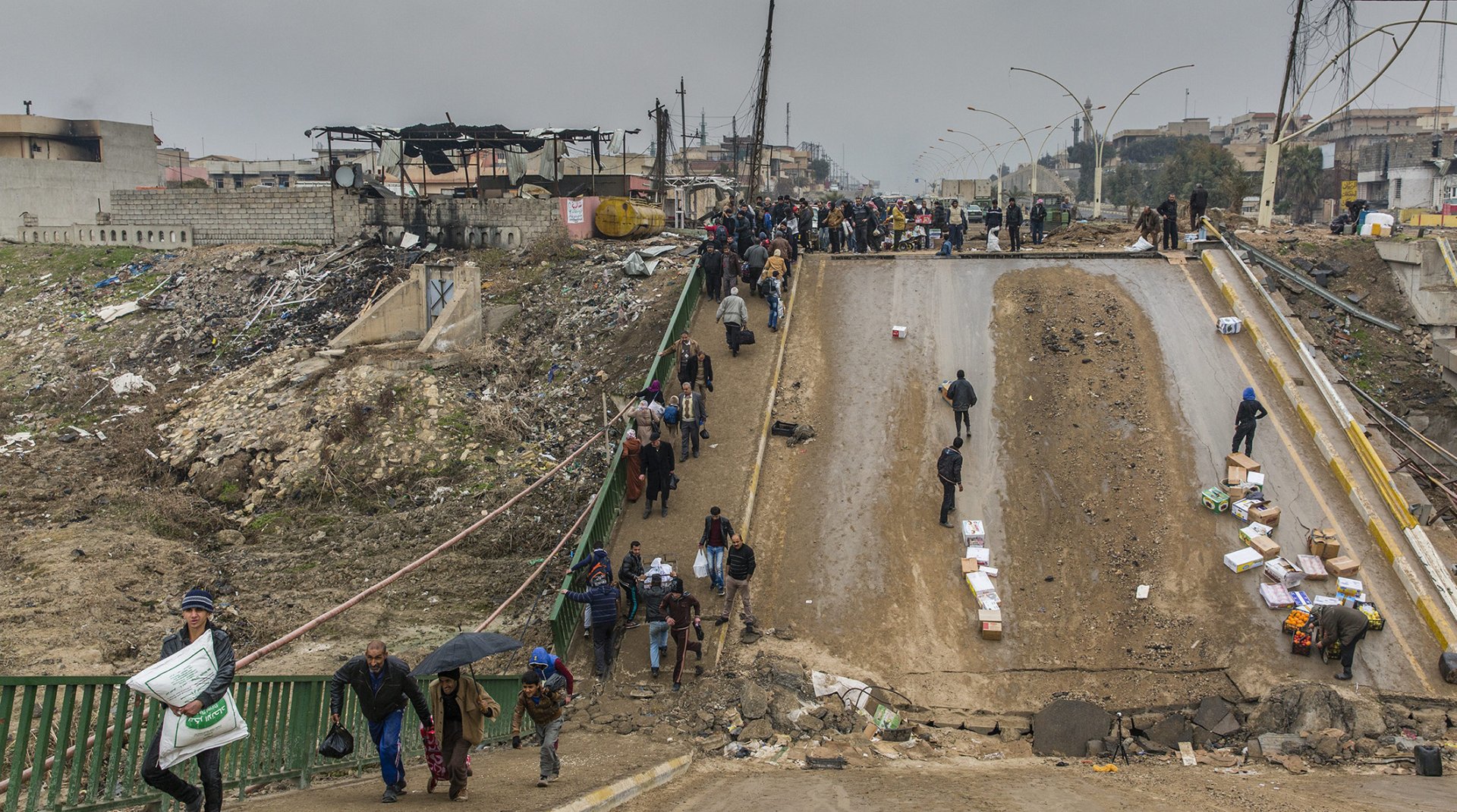 End of the Caliphate
Ivor Prickett
The New York Times
By mid-July 2017, it seemed incomprehensible that anyone could be left alive after weeks of clashes in Mosul's Old City, the last major redoubt of the Islamic State in Iraq. Yet pockets of fanatical fighters continued to resist. At the same time — horribly and amazingly — civilians continued to emerge from the battle zone.
At a forward base in the Maydan district of the Old City, special forces brought in a man holding a boy no older than two. The barefoot man, wearing a bloodied vest and dirty shorts, did not know the child. The soldiers immediately suspected the man of using the boy as a human shield to emerge from the rubble, and took him aside. It was a surreal scene to watch, as the battle-hardened men, expert killers, put down their weapons and cared for the tiny boy. It was as if for a moment, the child made the men forget the lives they had taken and the friends they had lost over the past eight months. Or, maybe, he made them remember.
I spent most of a year photographing the military campaign to reclaim Iraq's second-largest city, most often embedded with Iraqi special forces. I documented the fighting, of course, some of the most brutal urban combat since World War II. But I always felt my real function was to amplify the stories of the individuals whose lives were ones of relentless turmoil and tragedy.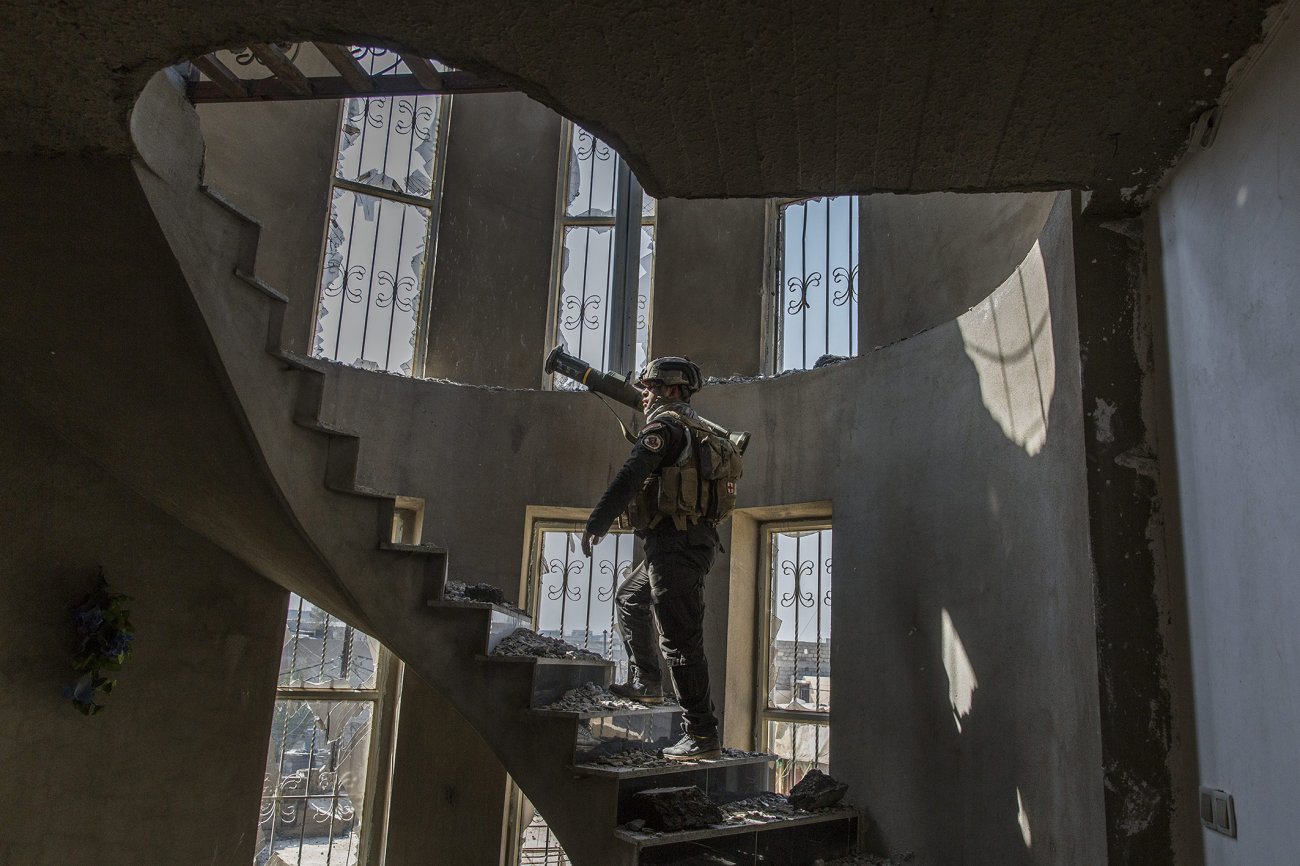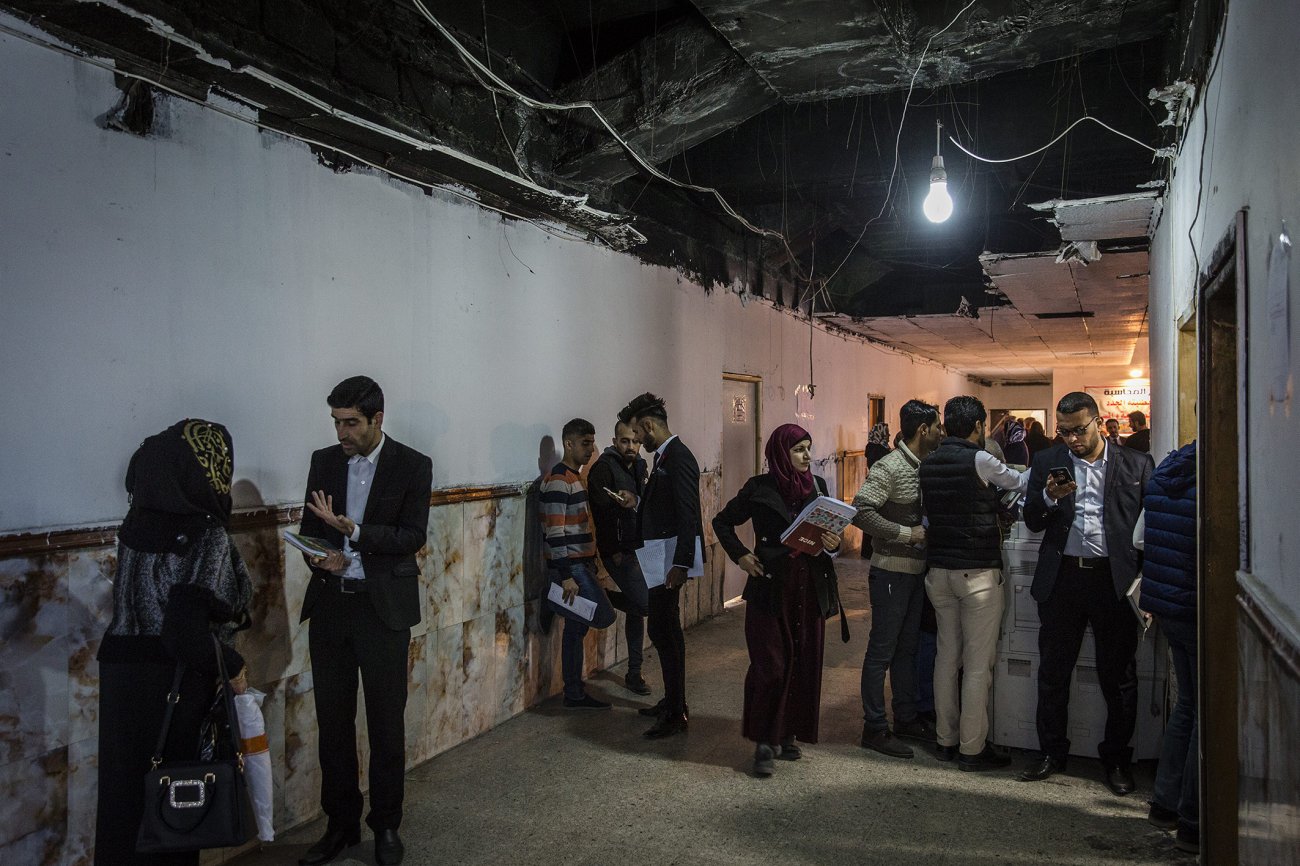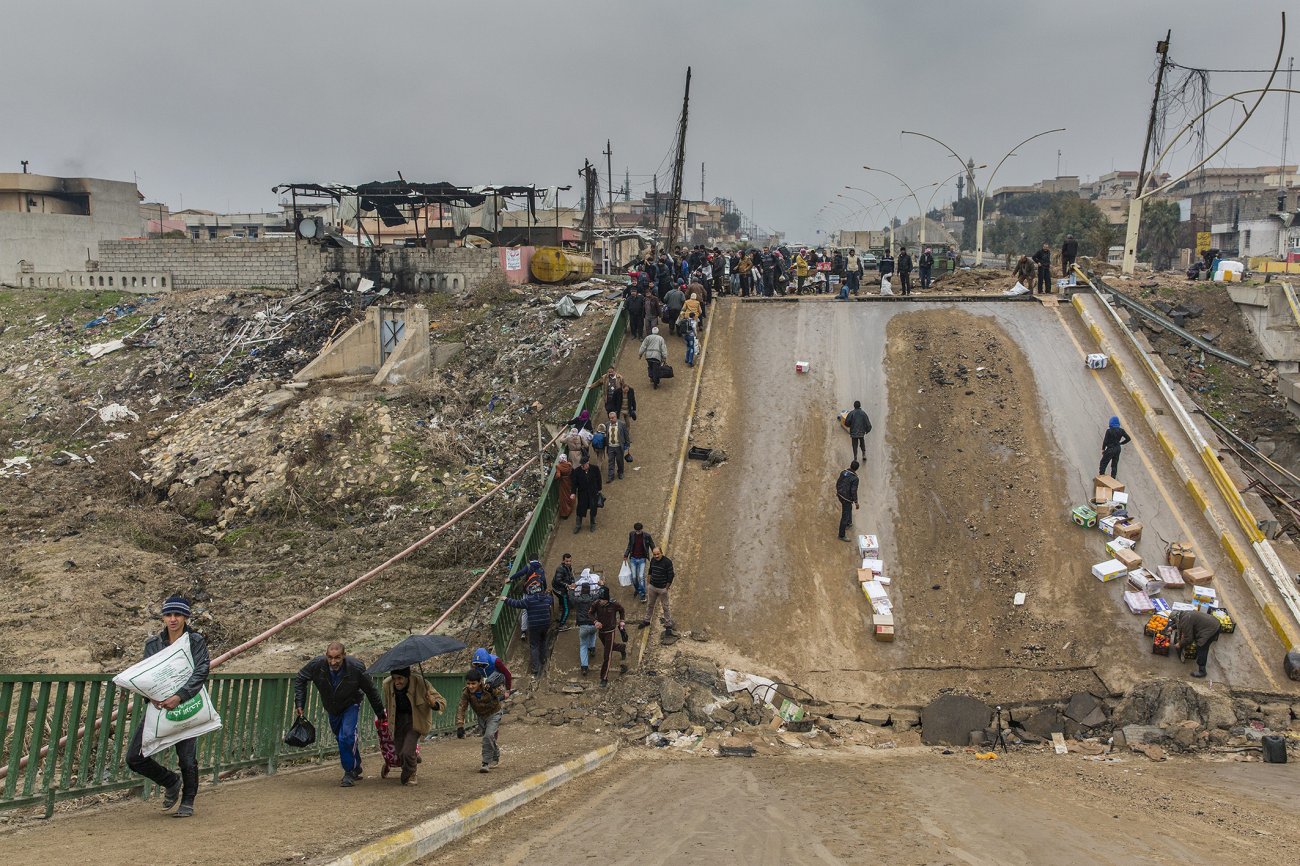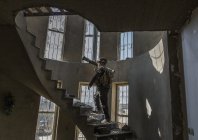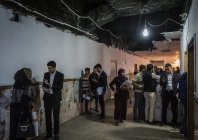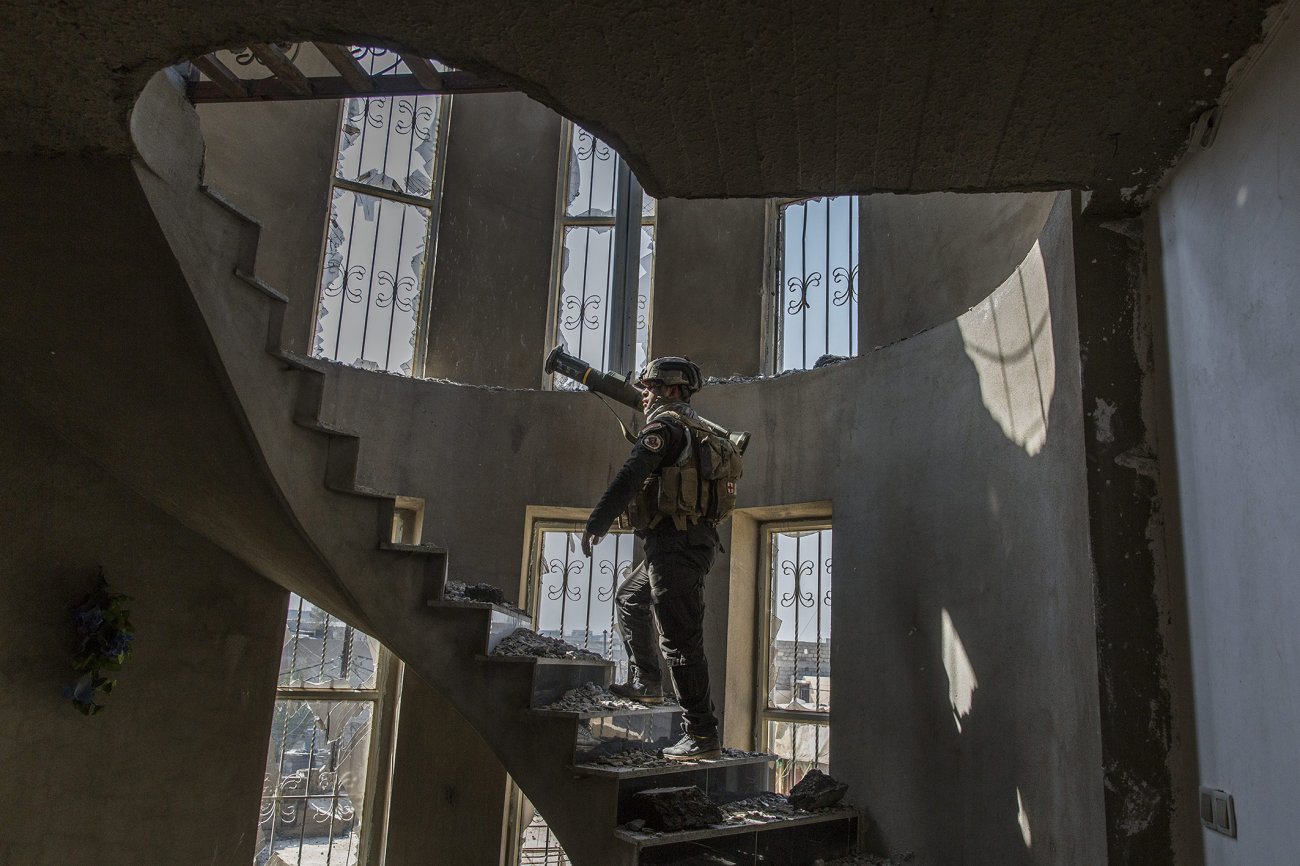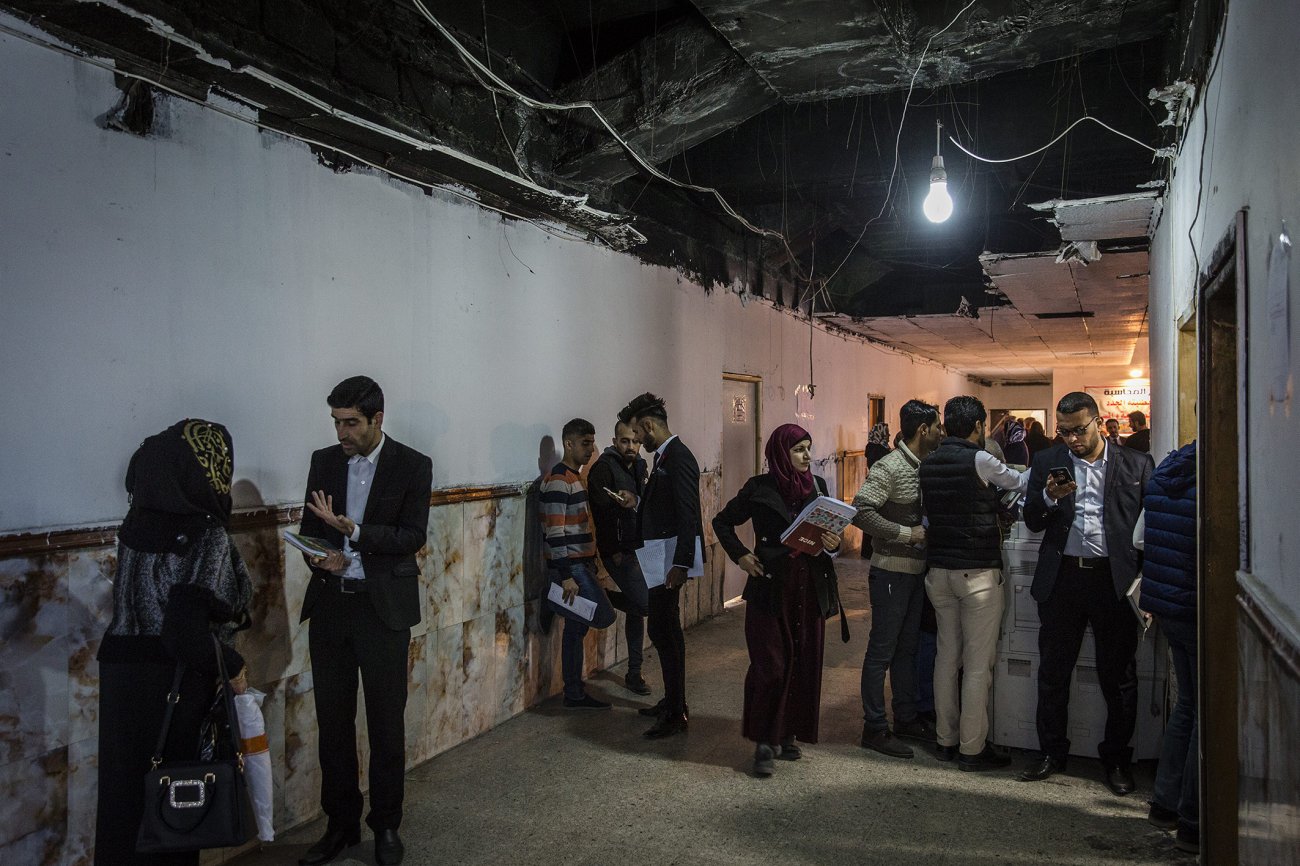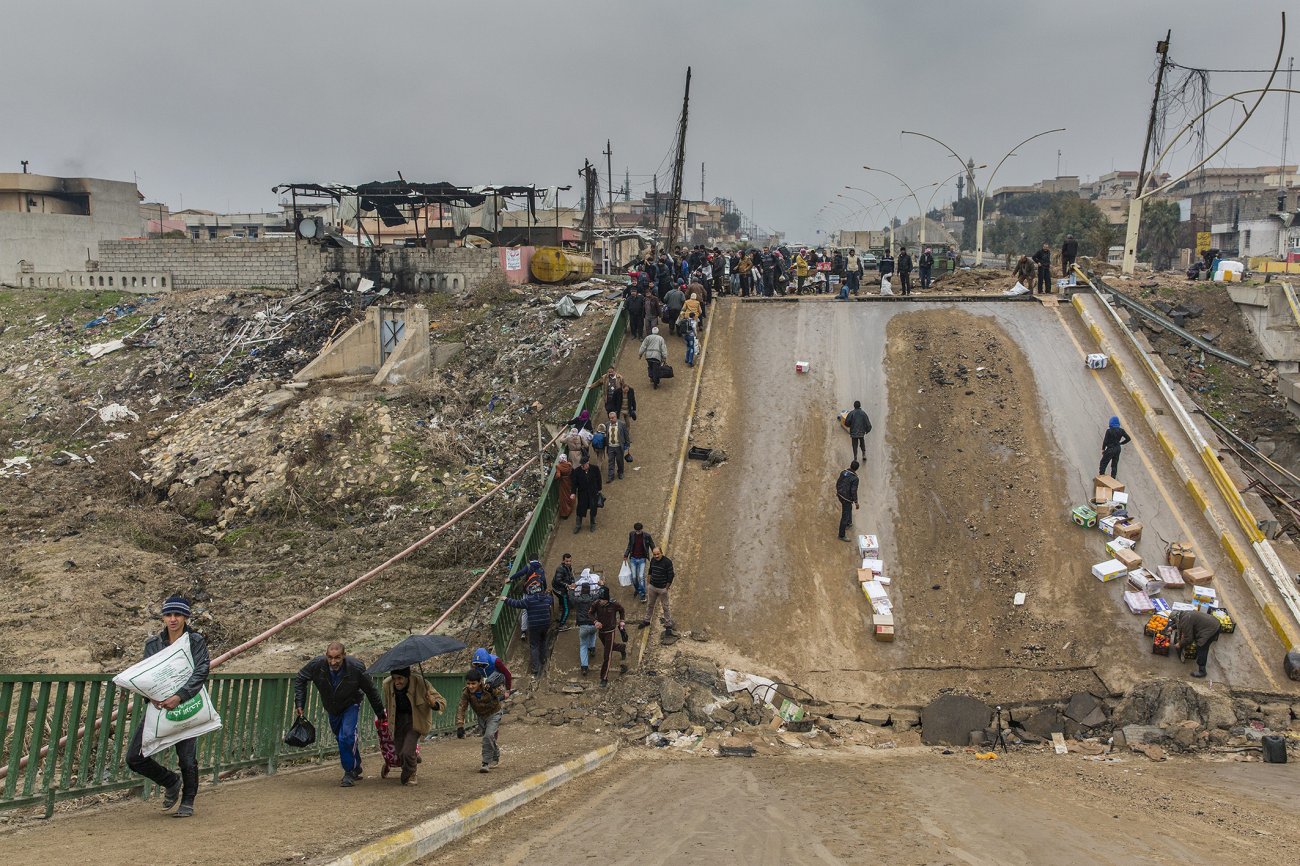 The frontline pictures bring a new dimension to the old cliché of being "caught in the crossfire," both civilians and combatants. Then there are the images that capture the post-war reality: people returning to a devastated city, trying to reclaim homes and lives amid abandoned corpses of Islamic State fighters; families still searching, months later, for missing loved ones. Hundreds of thousands had fled the battle which cost the lives of thousands of civilians, and left vast tracts of the city in ruins.
But the recapture of Mosul was a critical step in the downfall of the Islamic State. By October, the capital of the so-called caliphate, Raqqa in Syria, had fallen as well.
In the end ISIS fighters were corralled into a tiny sliver of land along the banks of the Euphrates river in south-east Syria, near the border with Iraq. In early 2019, the "final" battle to rout them took months because of the vast numbers of civilians, mainly wives and children, who were being used as human shields.
As the dragnet of Kurdish-led American-backed forces closed in on the diehard fighters who remained, tens of thousands of shell-shocked, battered people streamed out of this tiny area. They are now languishing in minimally guarded detention camps in northern Syria, still chanting ISIS slogans, declaring that the Islamic State will rise again. The fight to defeat ISIS and its poisonous ideology is far from over.
Ivor Prickett