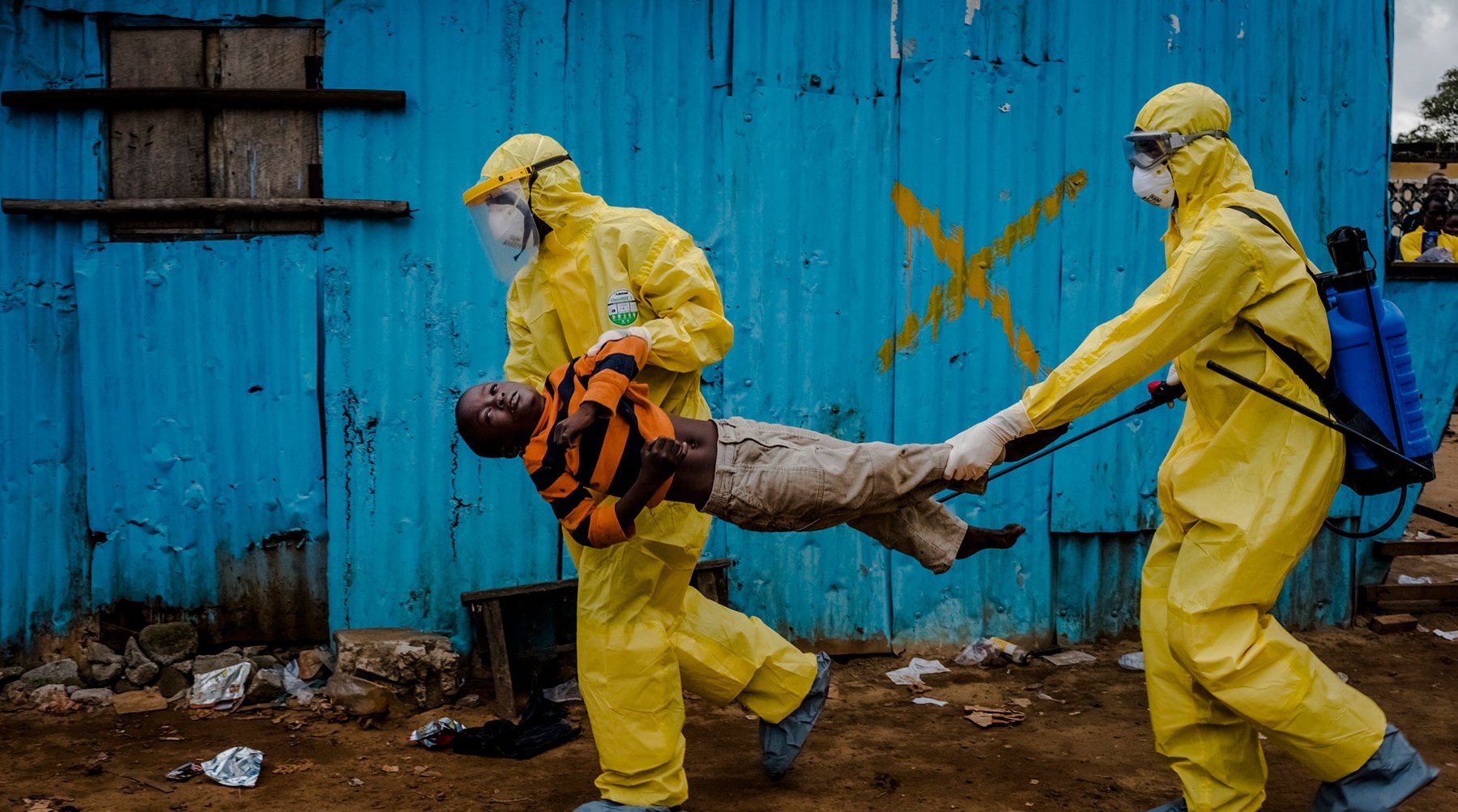 The Ebola Epidemic
Daniel Berehulak
The New York Times
I started my assignment covering Ebola for the New York Times, landing in Monrovia on August 22, 2014. Over four trips I spent more than 100 days on assignment across Liberia, Sierra Leone and Guinea covering the epidemic. I witnessed the worst of the virus, ravaging the lives of many, regardless of age; dividing communities, destroying livelihoods, dissolving dreams and bringing an already frail healthcare system to the point of collapse. Burial teams crisscrossed the capital, the first urban environment affected by the virus, escorted by police vehicles and shadowed by trucks laden with body bags ready to be filled with bodies taken for cremation at the end of each day.
The teams collected bodies lying in the streets, while ambulances struggled to collect people infected with the virus from their homes. Residents were forced to find their own way to treatment centers, often traveling with family members by taxi or motorbike, increasing the risk of transmission. The sick lay in front of overcrowded Ebola treatment facilities, some too weak to make it inside, dying in front of the gates.
I traveled to the source of the epidemic in the jungle village of Meliandou in Guinea, visiting the father of two-year-old Emile who contracted the virus from a bat and died shortly after. I moved around the border areas in all three countries, focusing on survivors and their families, then followed the route of the virus to Sierra Leone and Liberia, across rivers and bush paths around the porous borders.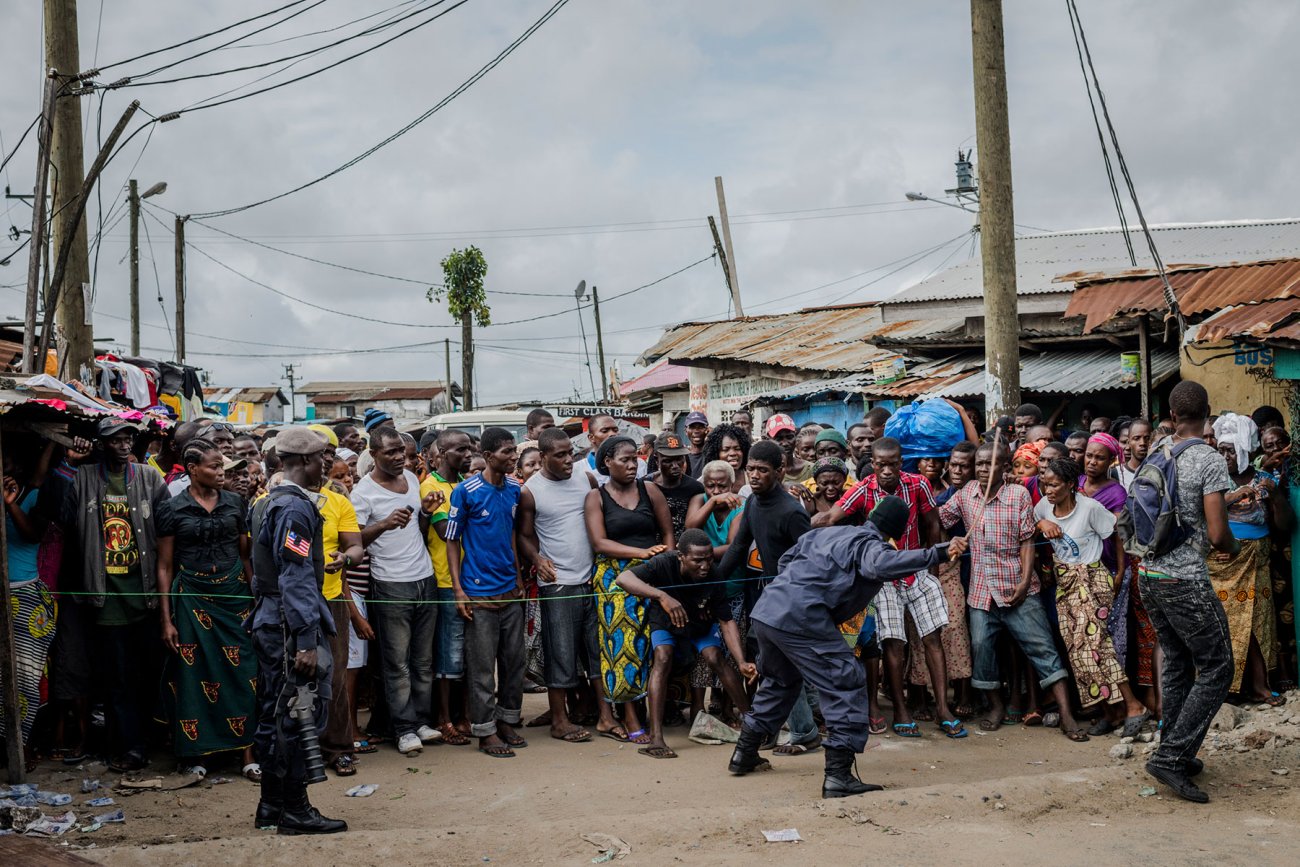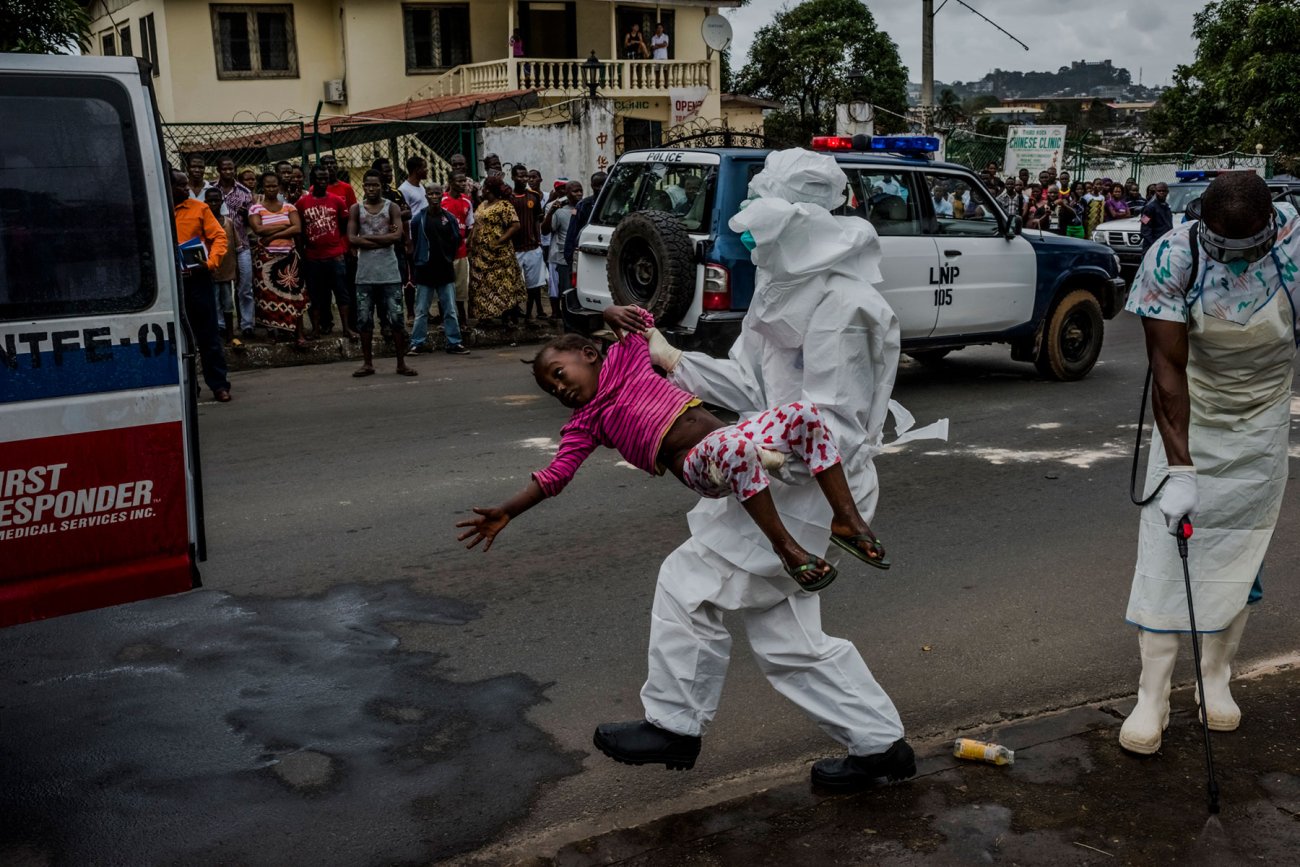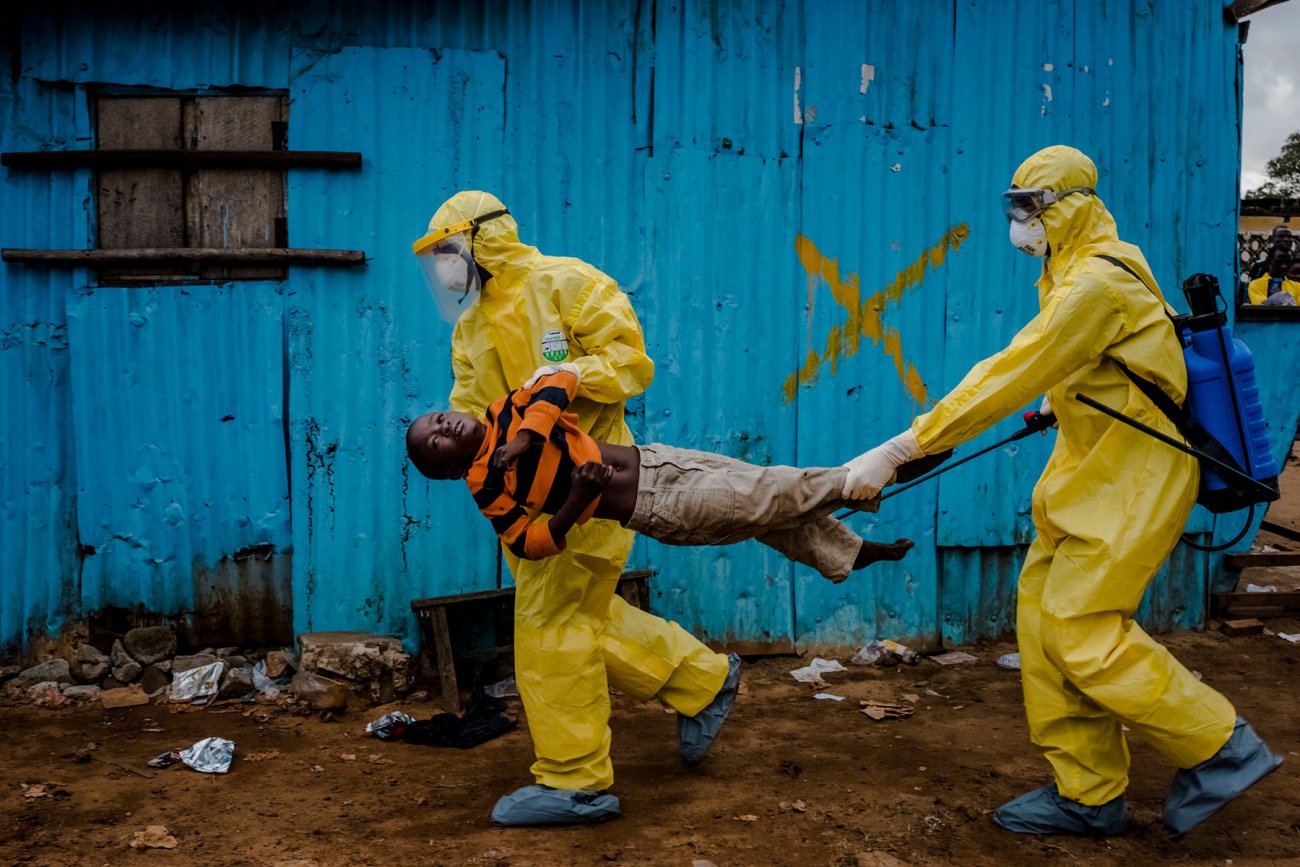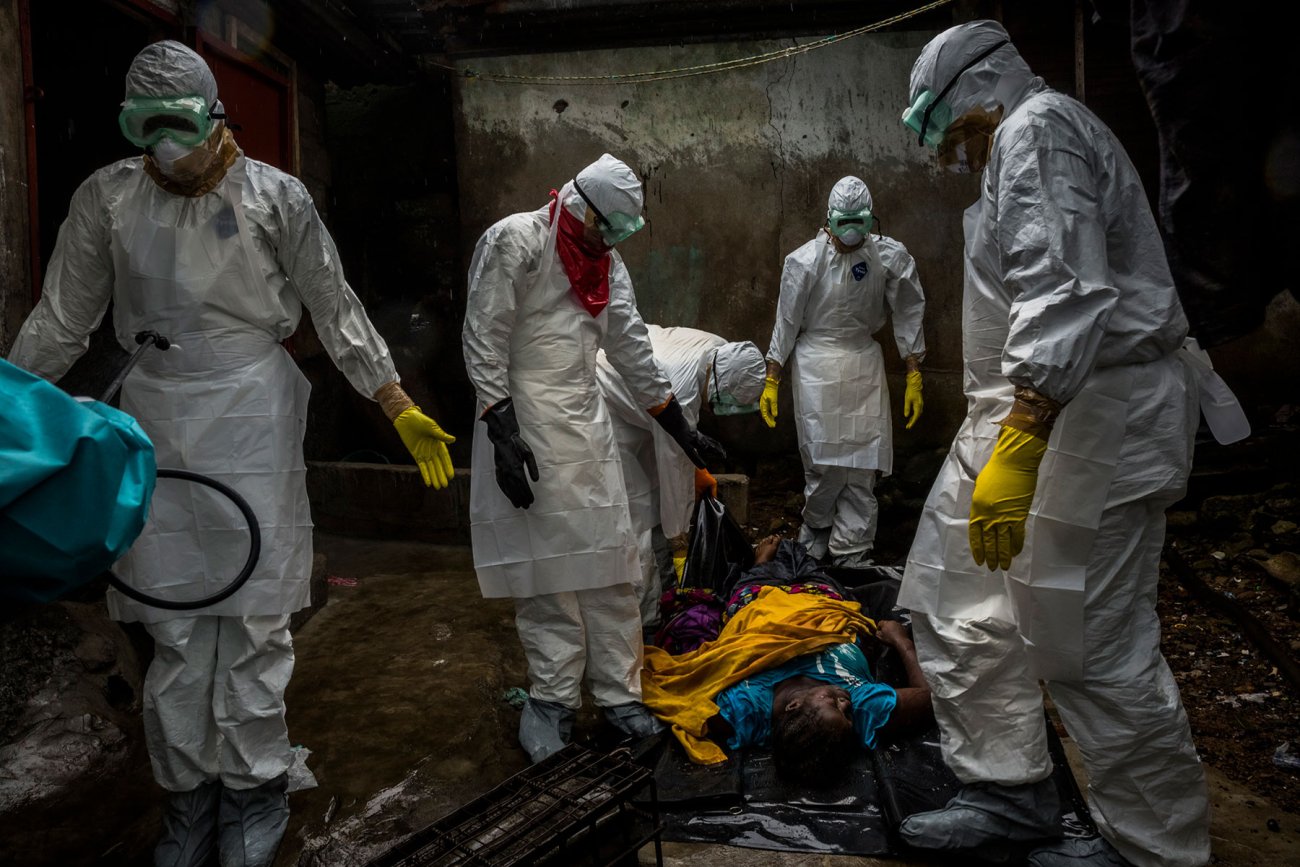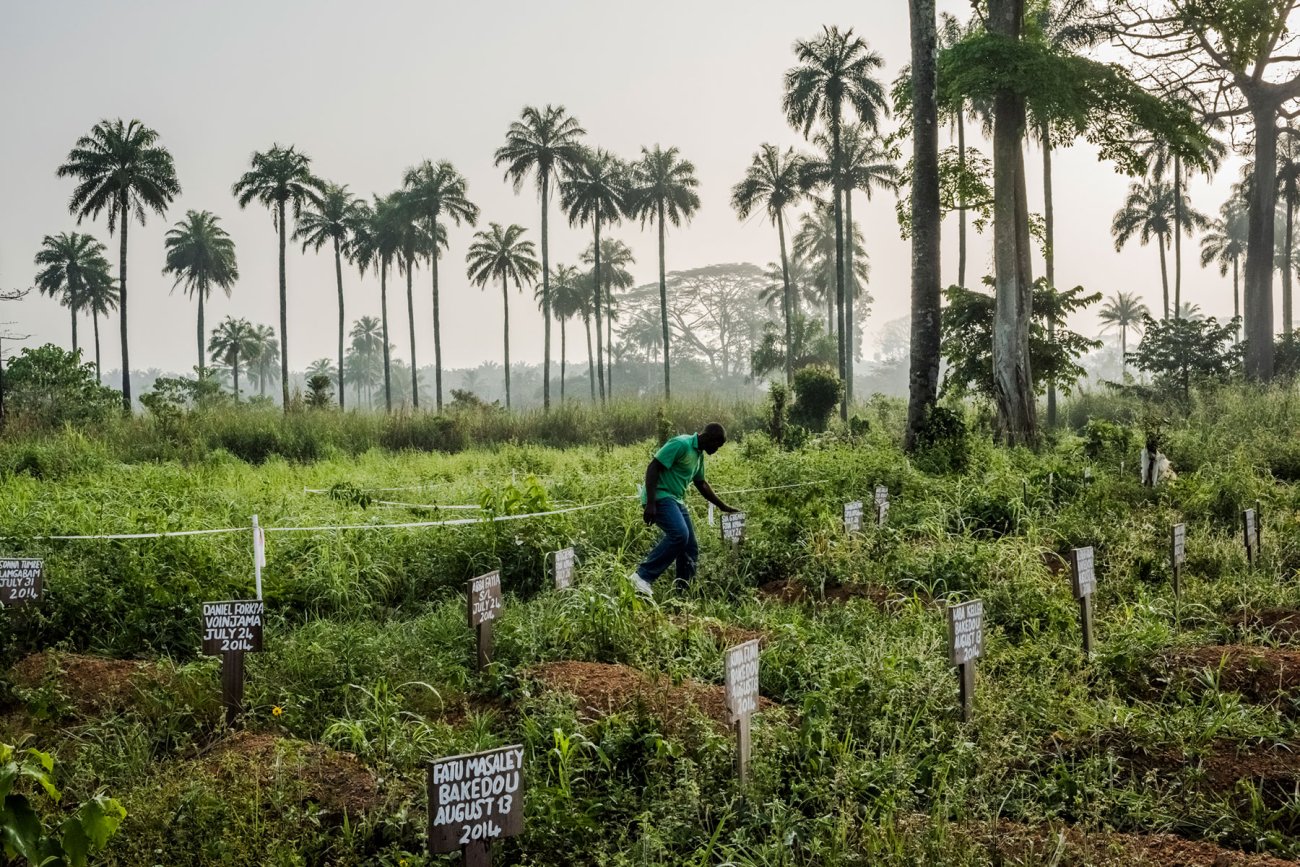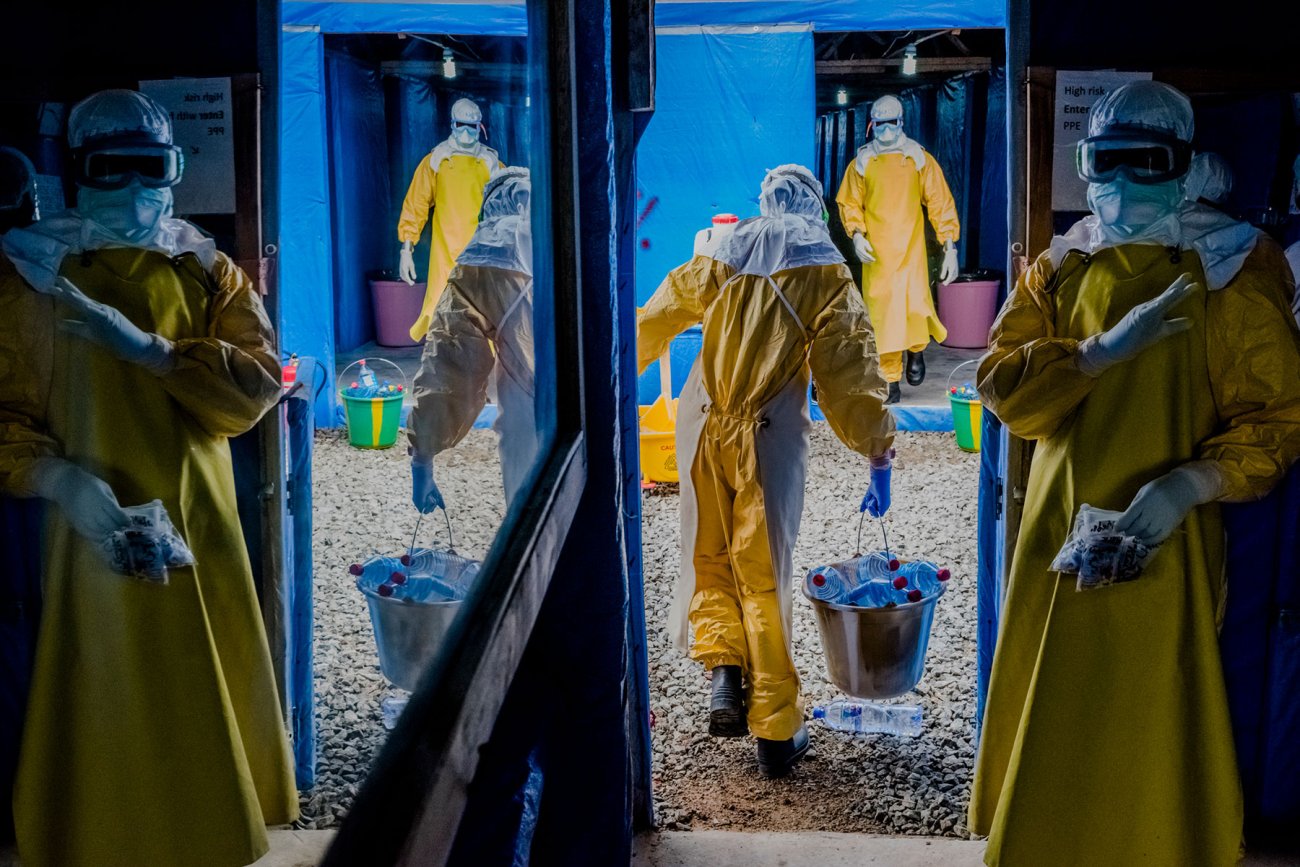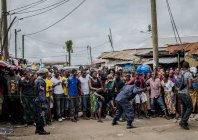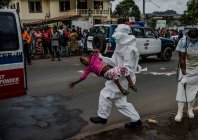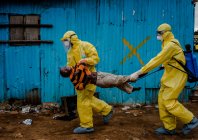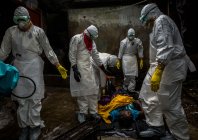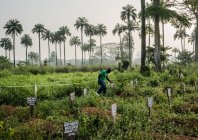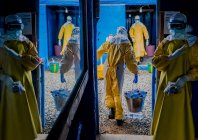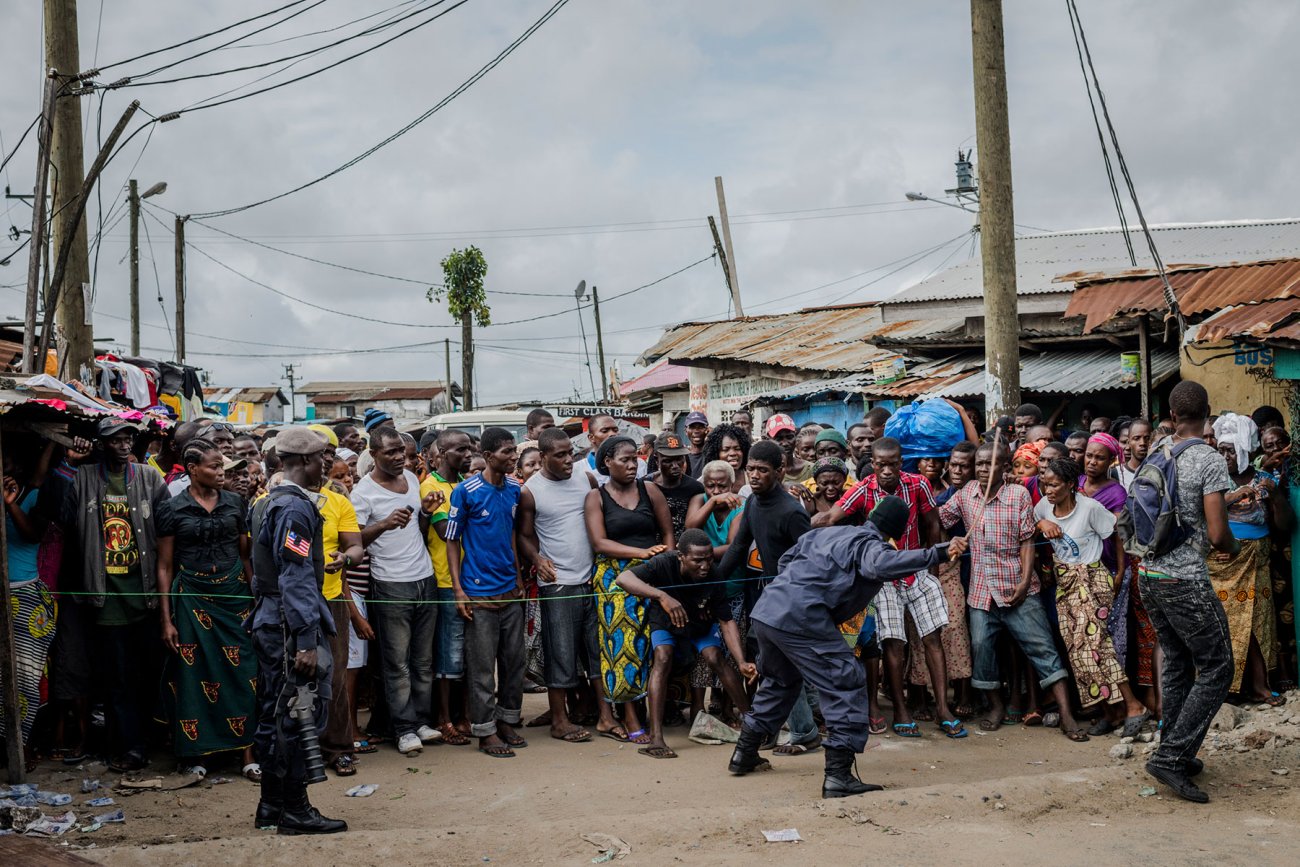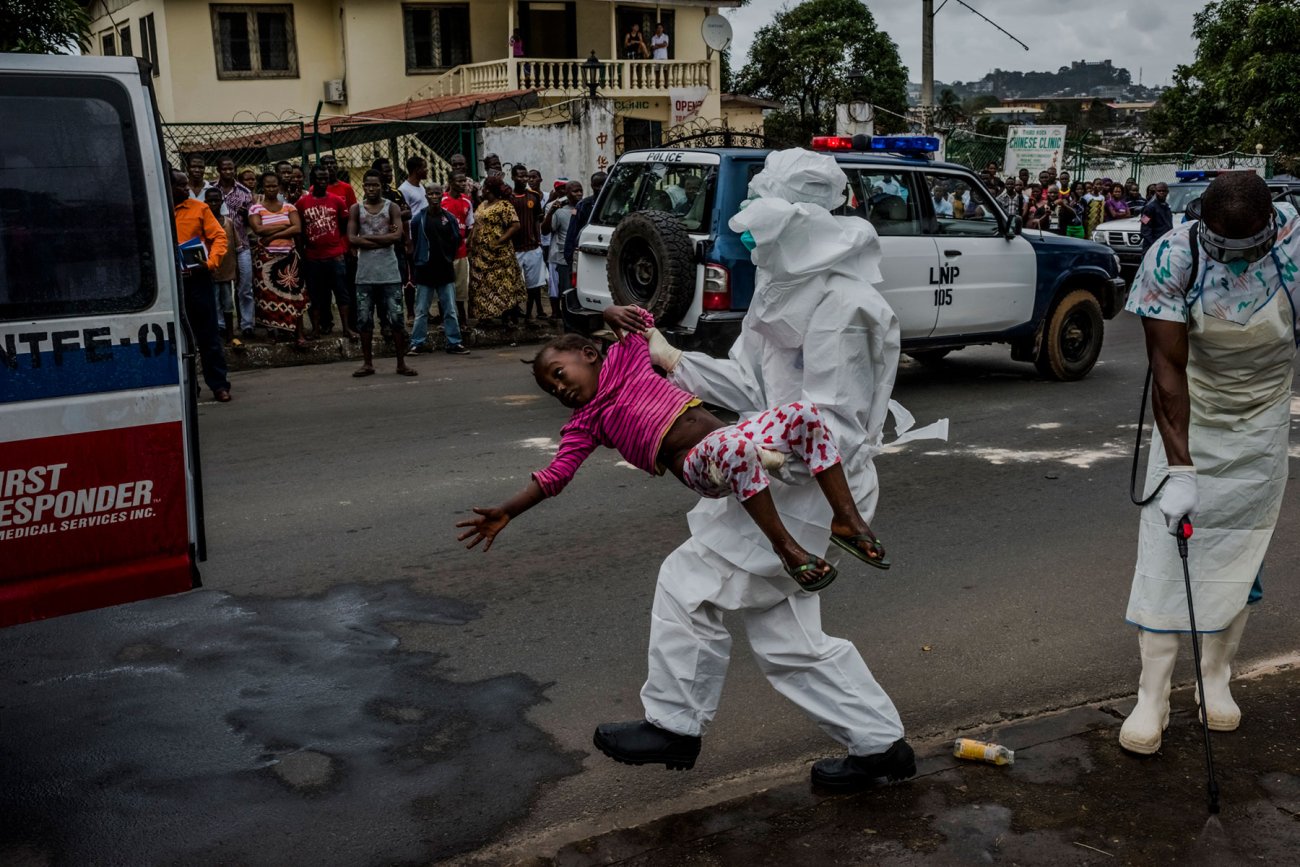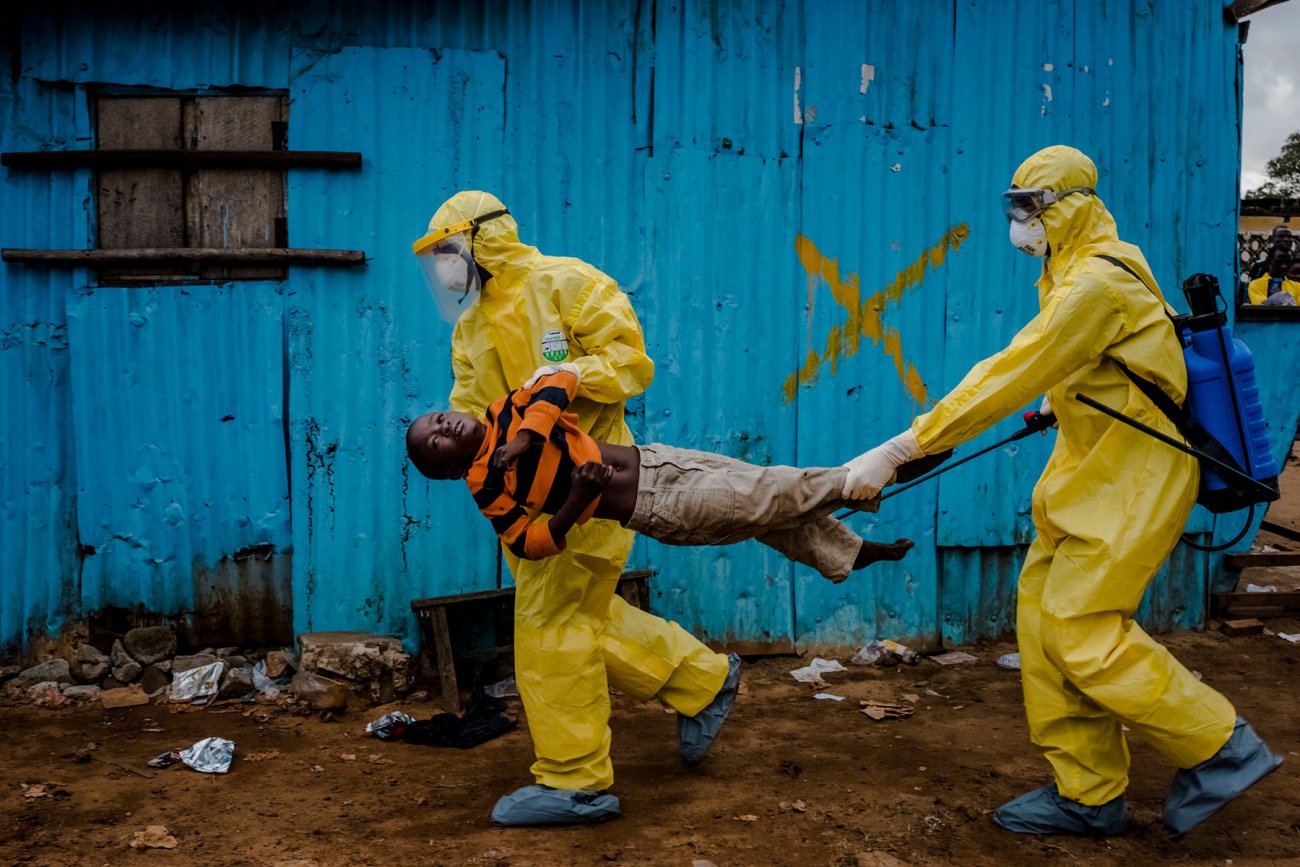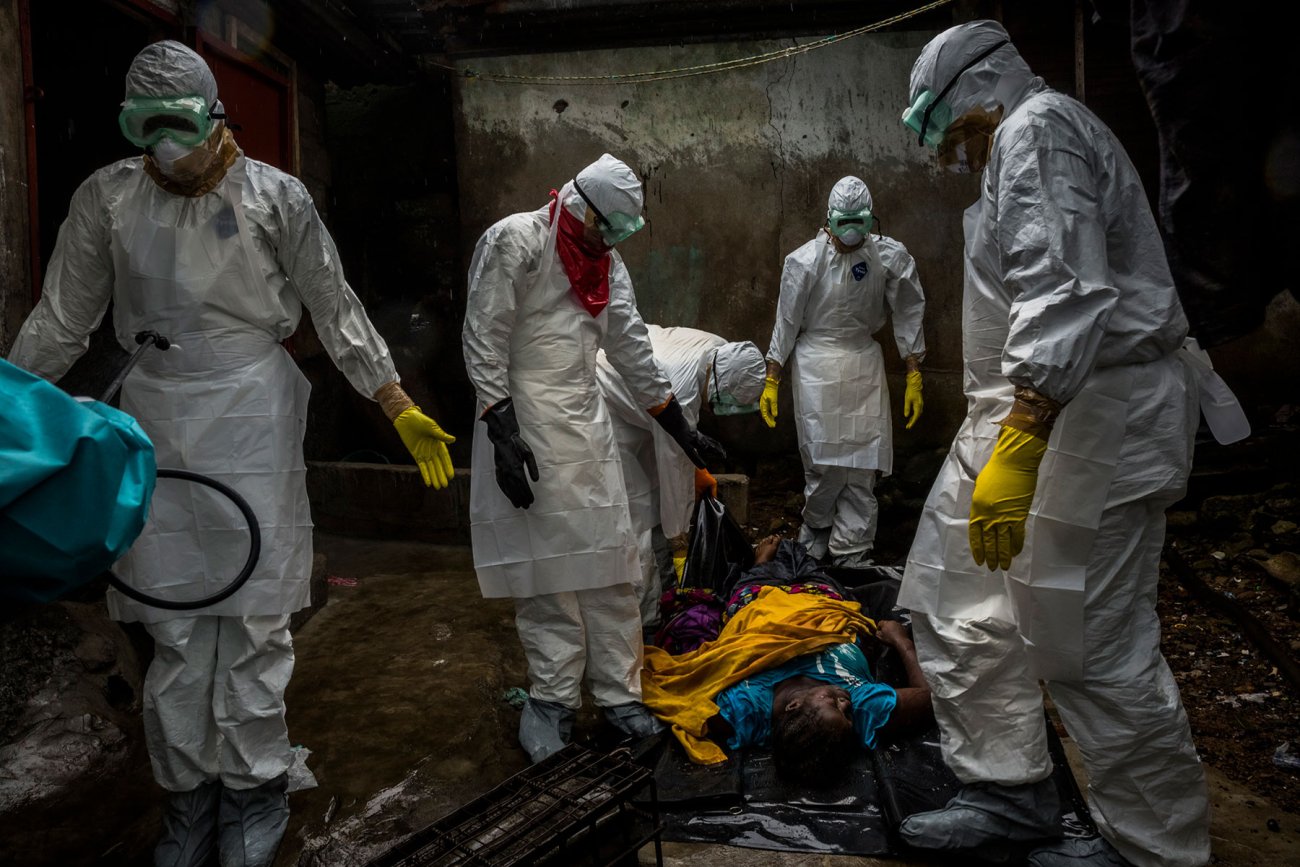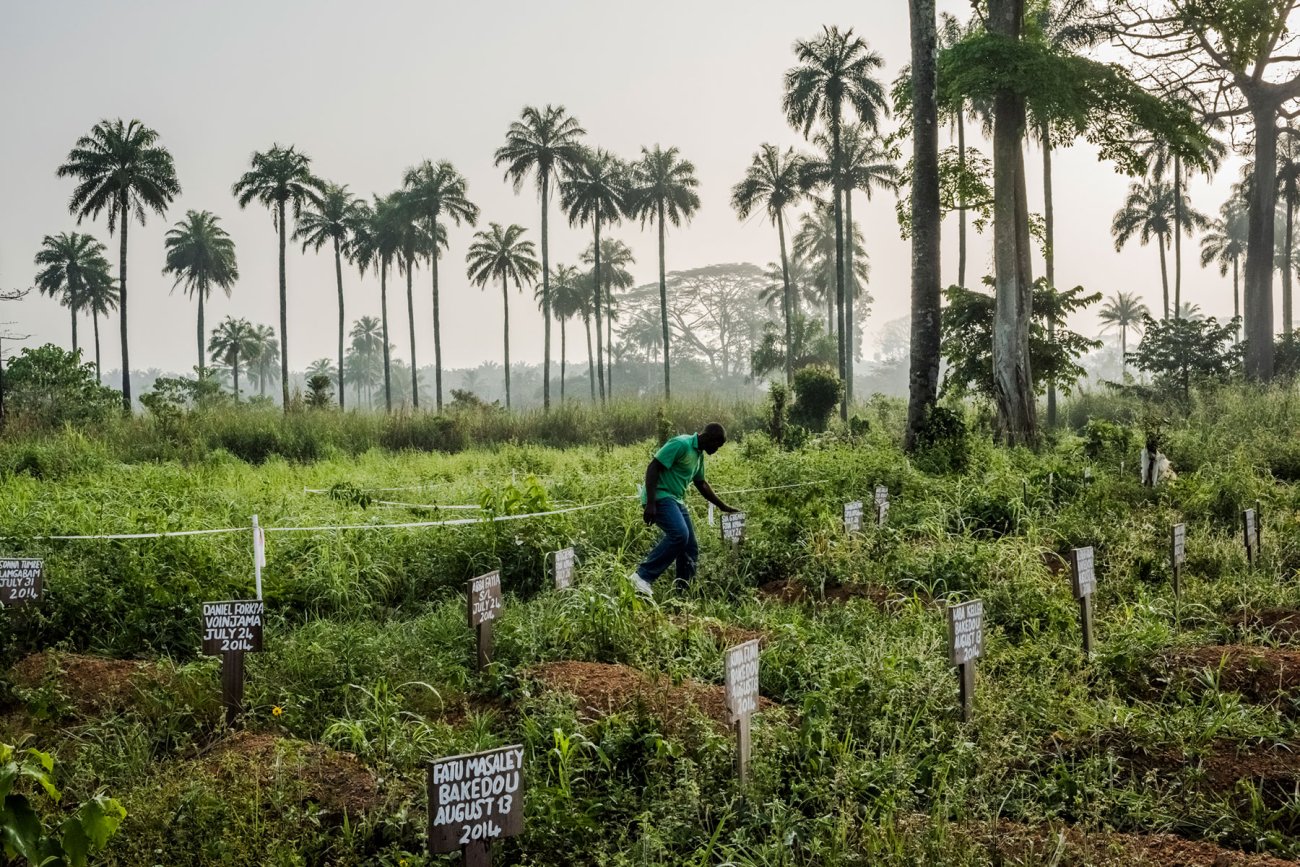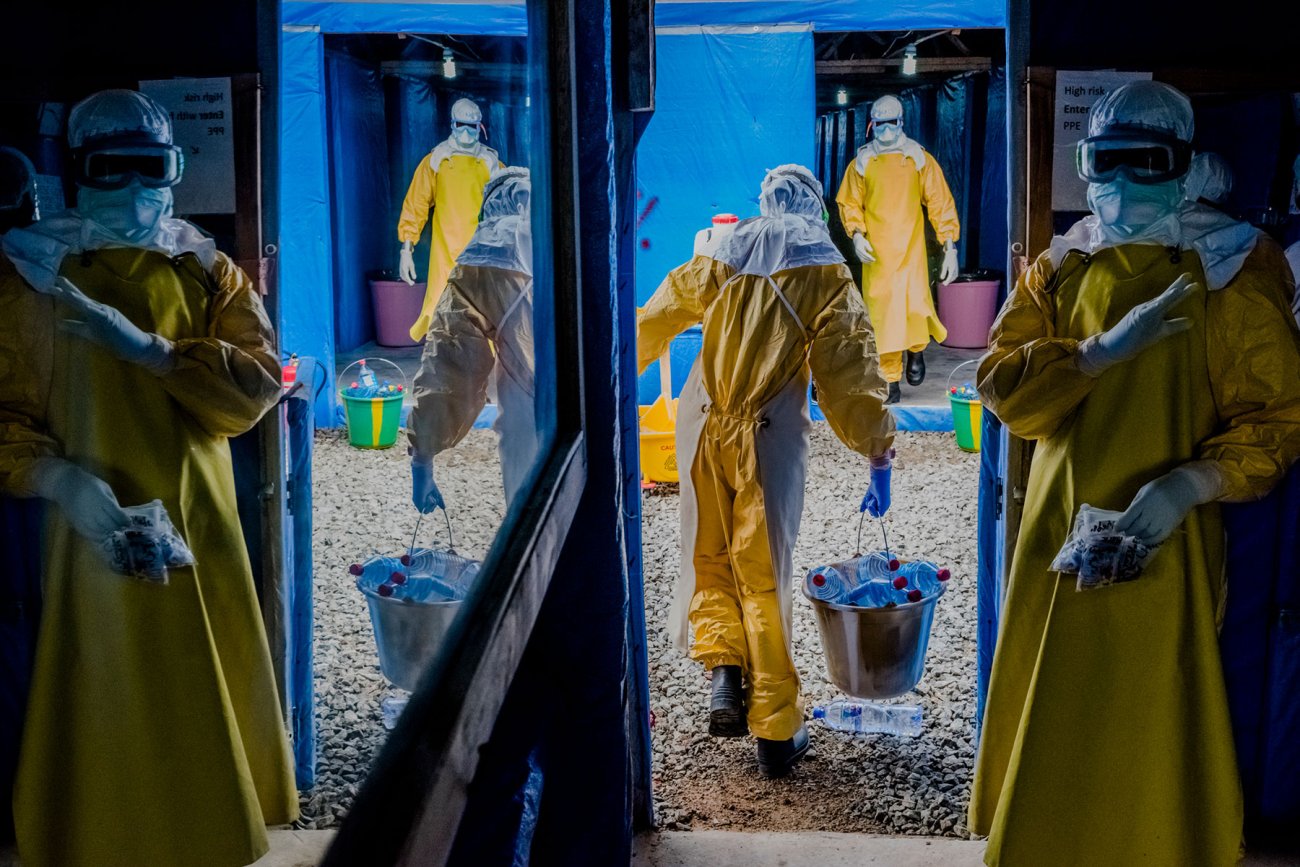 It was impossible not to feel distraught and helpless when standing there in protective clothing to shield against infection, watching victims unable to walk. I was moved by the strength of families, inspired by stories from survivors and orphans, from health workers who risked their lives. All the affected, those who survived and those who rose to help, faced stigma from their own families and communities.
To gain a greater understanding of the care issues surrounding Ebola, a journalist and I were embedded for three weeks at an Ebola treatment centre in rural Liberia. There I got to know the workers and had time to interview many of them. I set up a makeshift studio in a hut using bed-sheets, and took portrait shots. Here is a record of their dedication and commitment in their brave fight against Ebola.
As the epidemic continues, families have had to bury their dead without following traditions, but there is still much more to do for Ebola to be contained and ultimately eradicated from West Africa. The fight continues. Ebola preys on human nature, on compassion, spreading from loved one to loved one, to those who care.
Daniel Berehulak