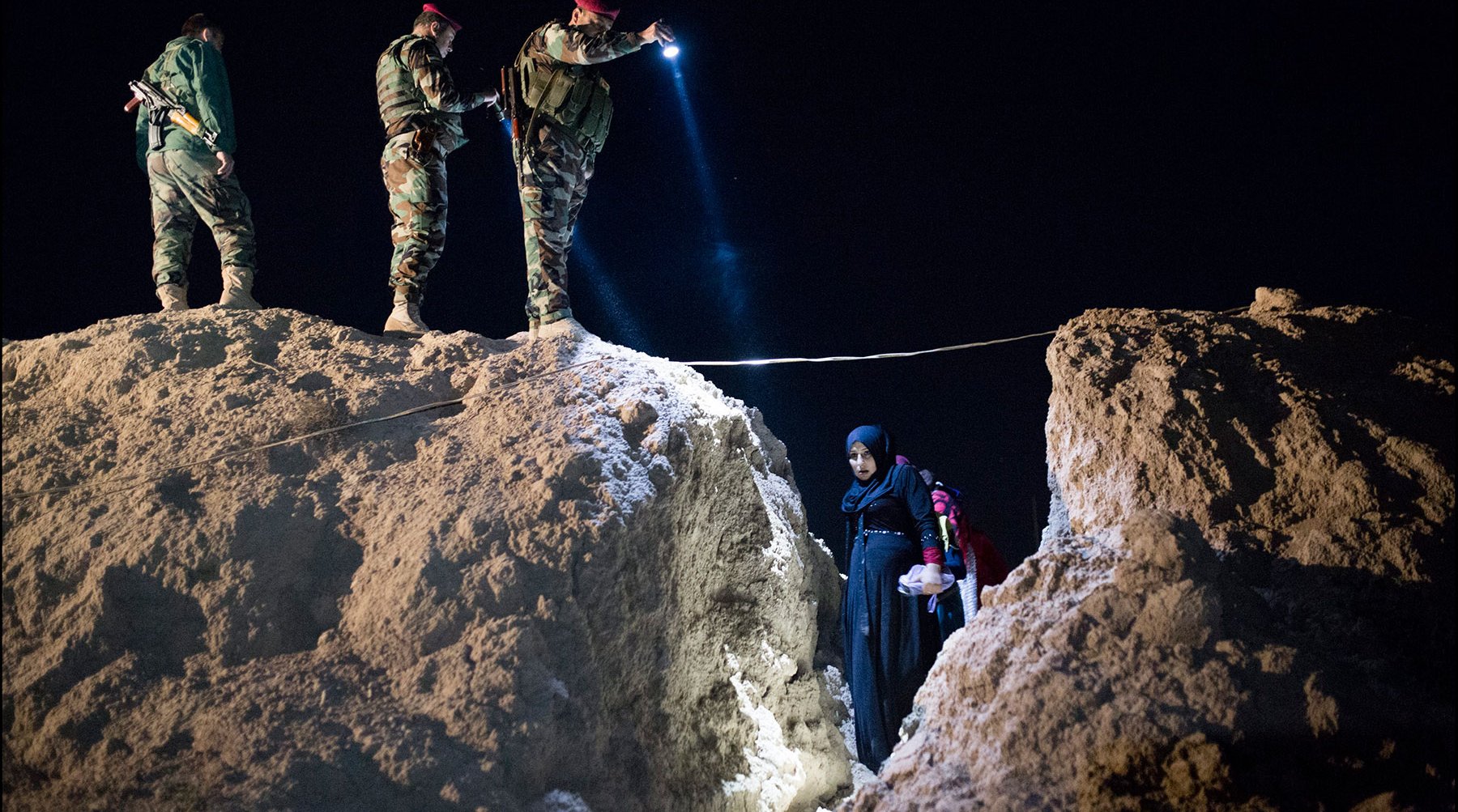 Escaping ISIS
Frédéric Lafargue
Paris Match
On November 13, 2015, Sinjar in north-western Iraq was liberated. On the same day, while we were heading to the site that was once a city, the same terrorist group attacked Paris. In the words of Frédéric Lafargue: "The events coinciding produced a sensation I'd never felt before: the idea of feeling safer in Iraq than in Paris. I was worried about friends and family in France, and that had never happened before. Usually when I'm out in war zones, they're the ones worrying about me. Suddenly I felt a sense of closeness to the fighters combating ISIS. And there in war‑torn Iraq they came to me and expressed compassion for the victims in France. While I was aware of it, it wasn't until then that I fully realized our enemy was one and the same."
In the devastation of Sinjar (as had been the case in Makhmour, south-east of Mosul), civilians were trying to cross the frontline. On the other side were their villages still controlled by ISIS, and further on were some areas controlled by Peshmerga forces from the autonomous region of Iraqi Kurdistan.
Most of the people left in Sinjar were Kurds, although there were a few Arab families, and the Peshmerga would not let them through. Iraq has many invisible borders, between Sunni and Shia, between Kurds and Arabs. The last Kurdish villages were near Makhmur, then there were trenches, and Arab communities on the other side.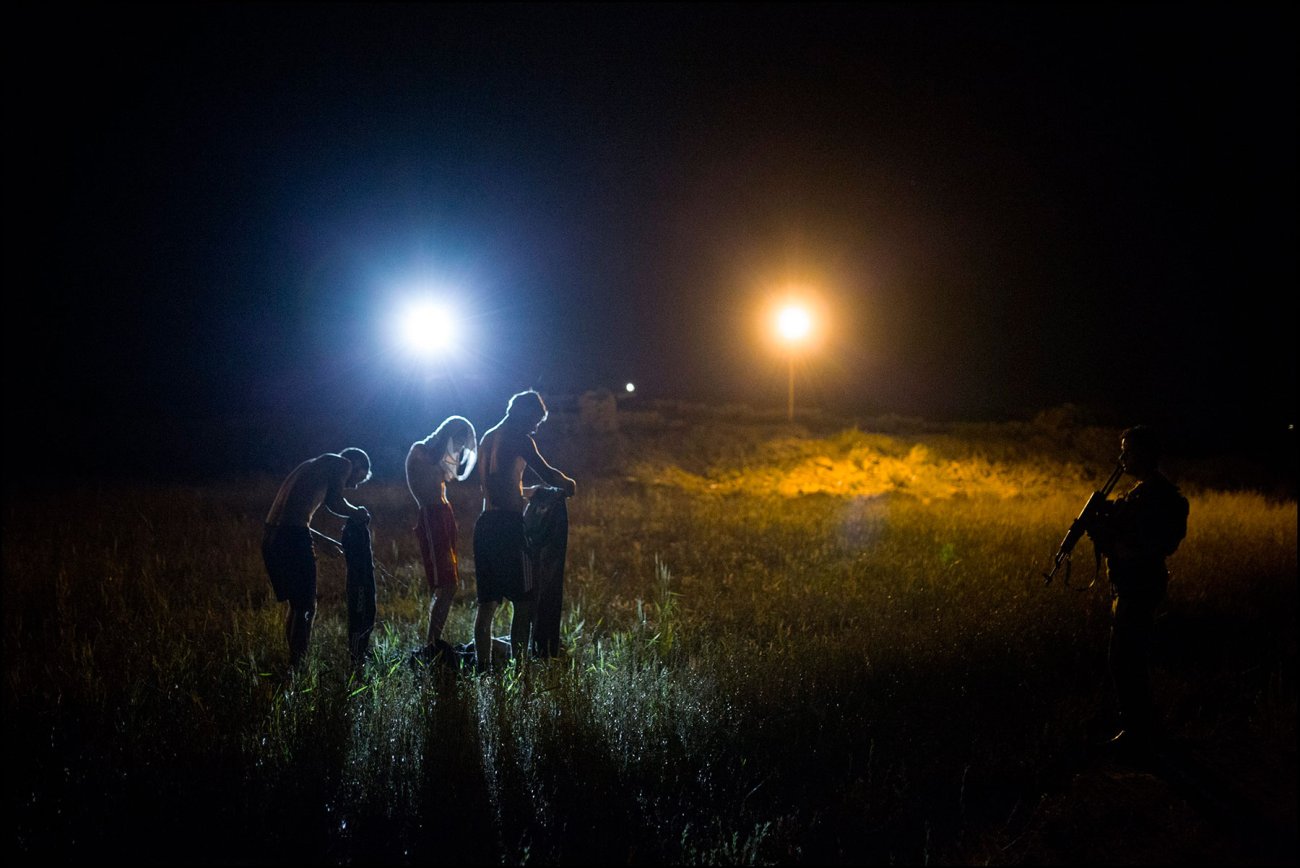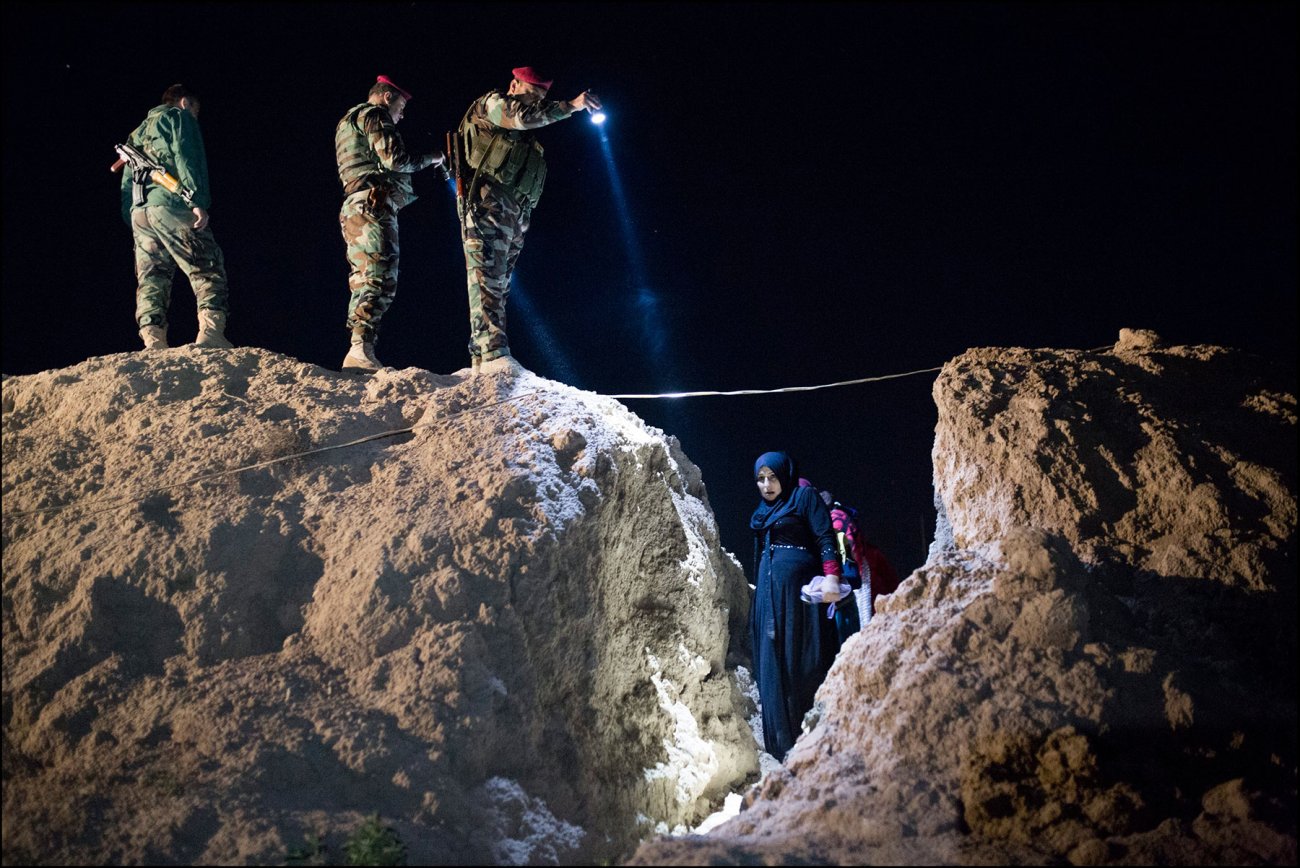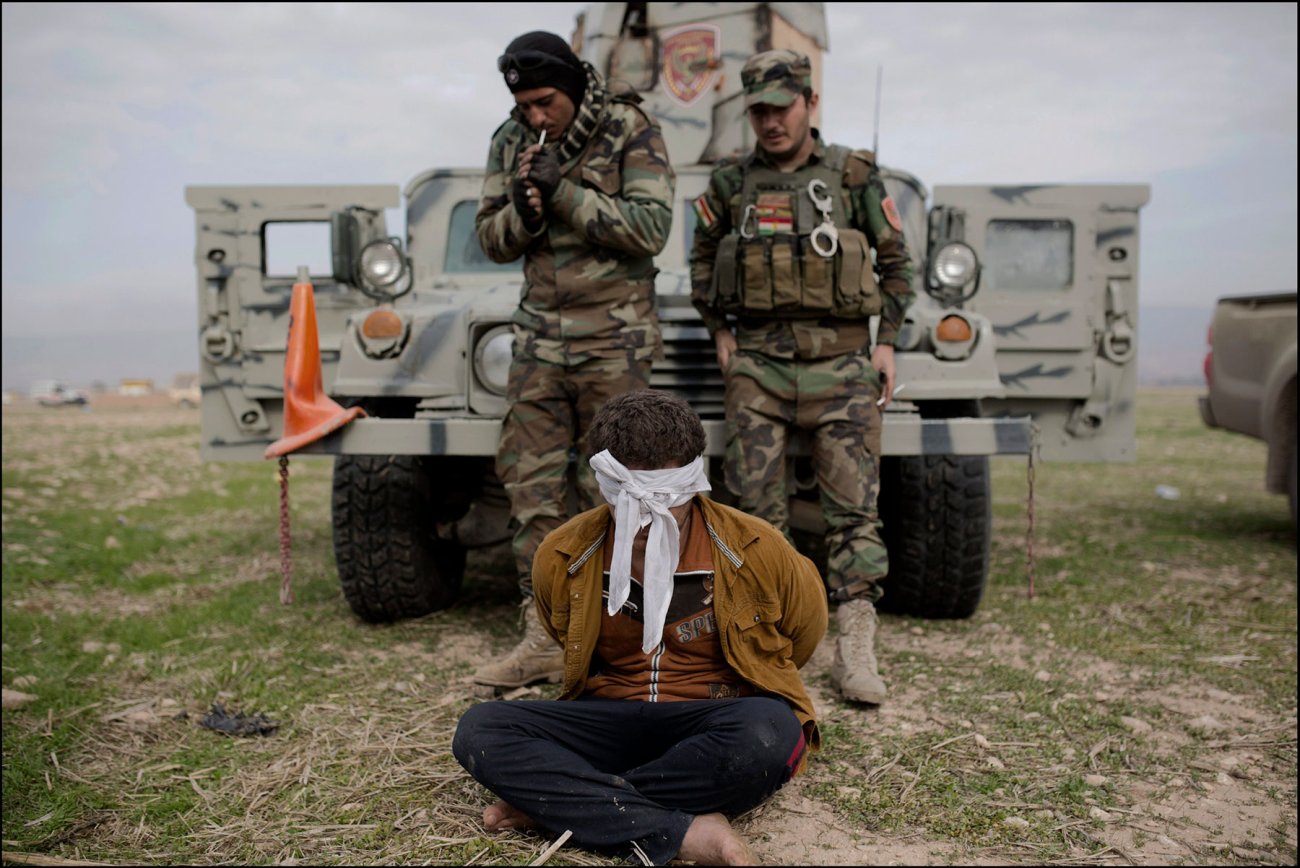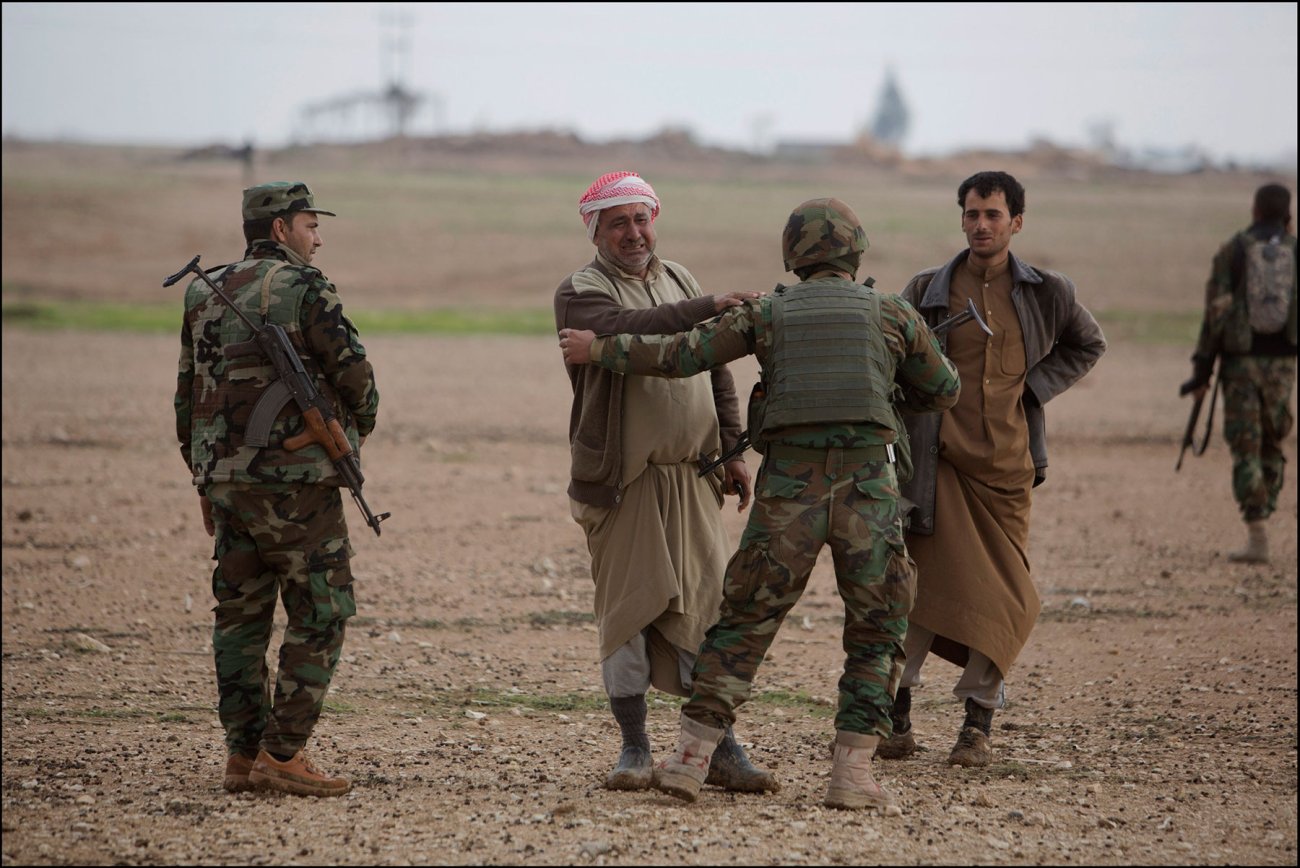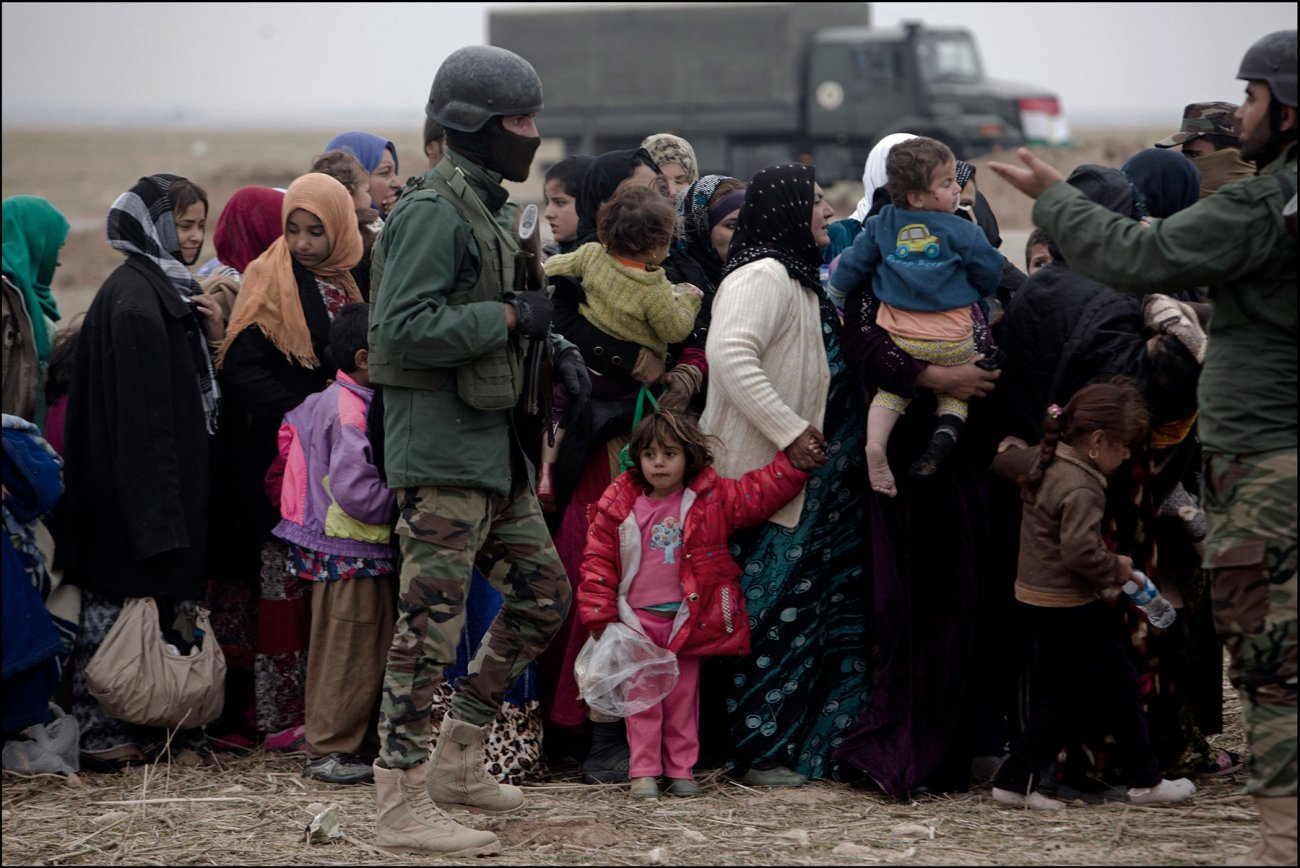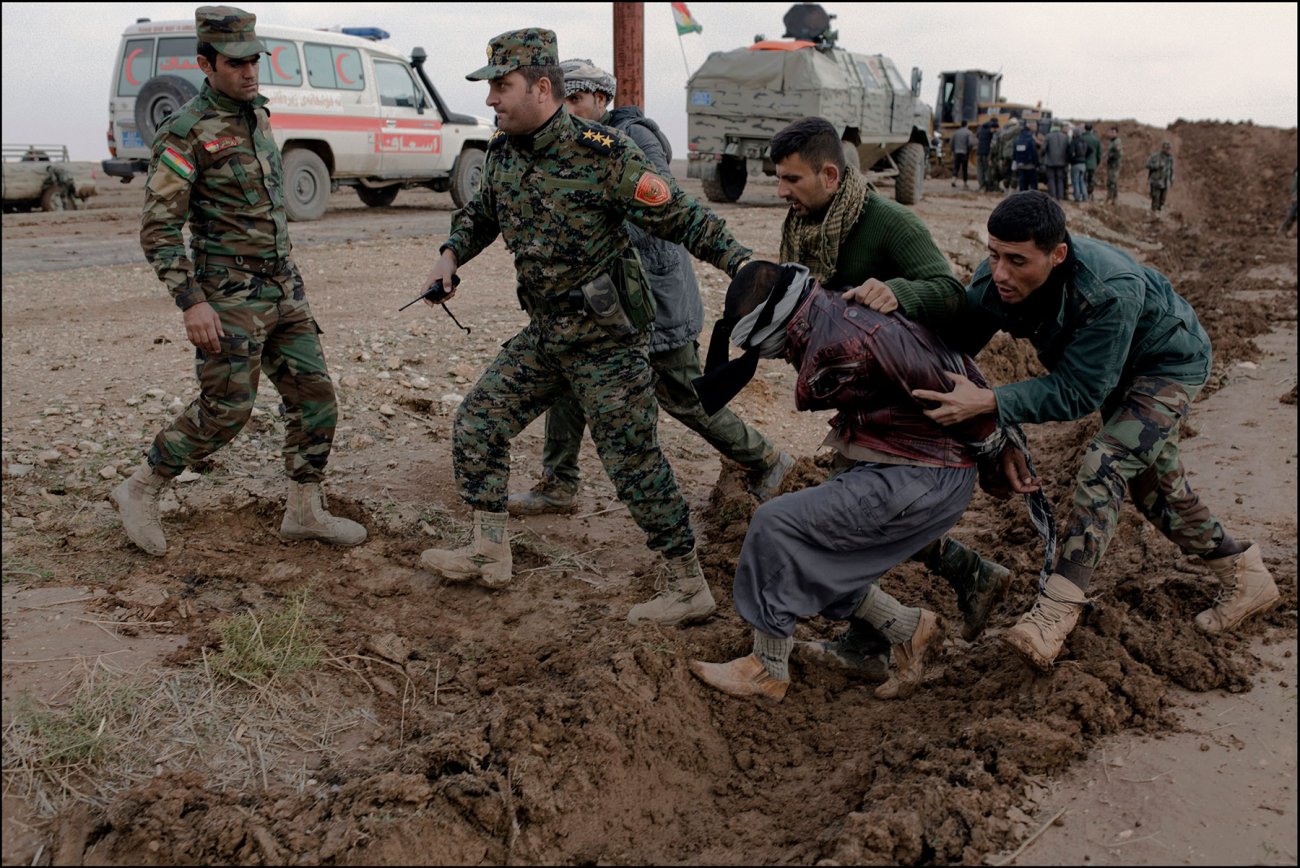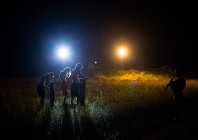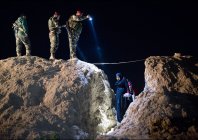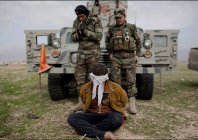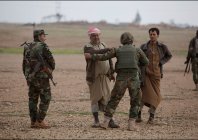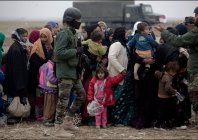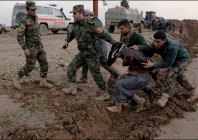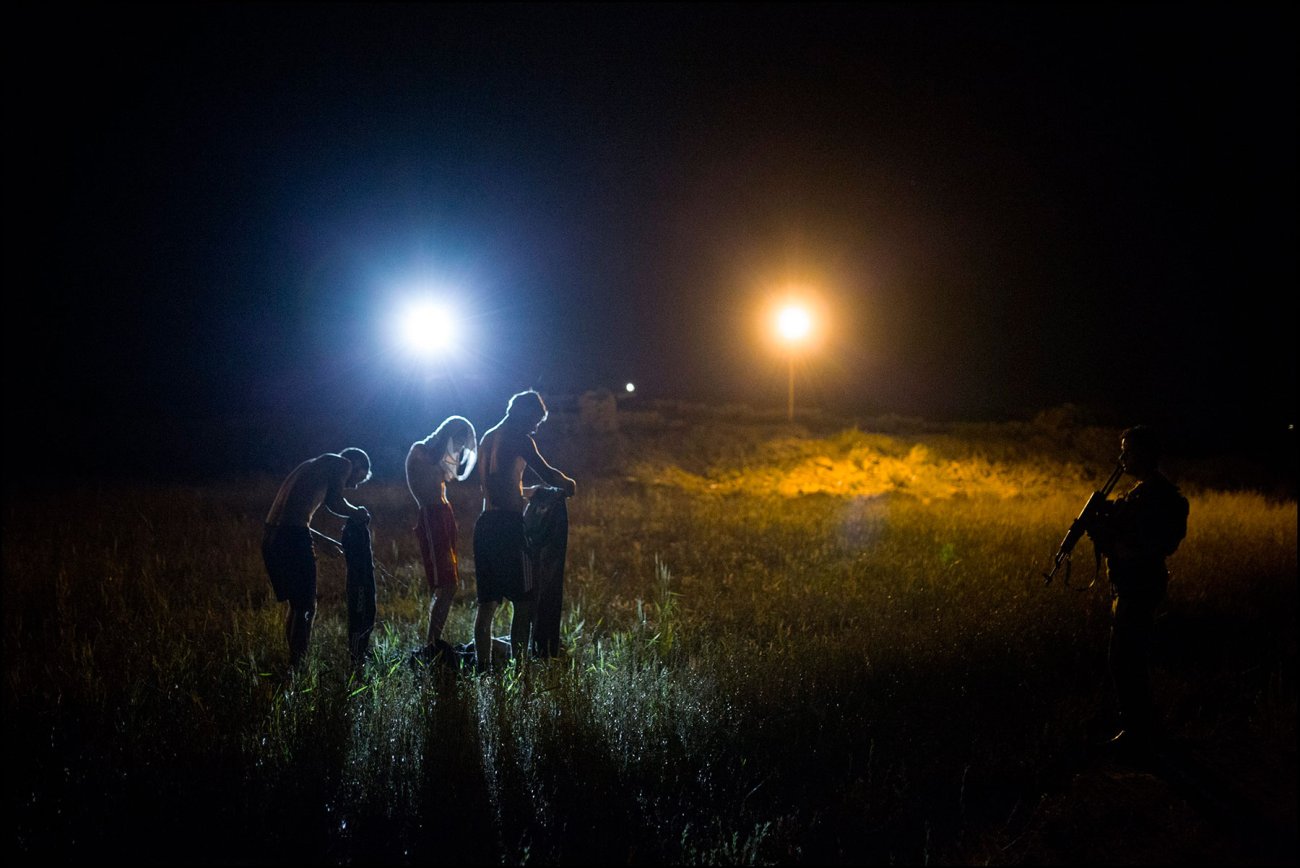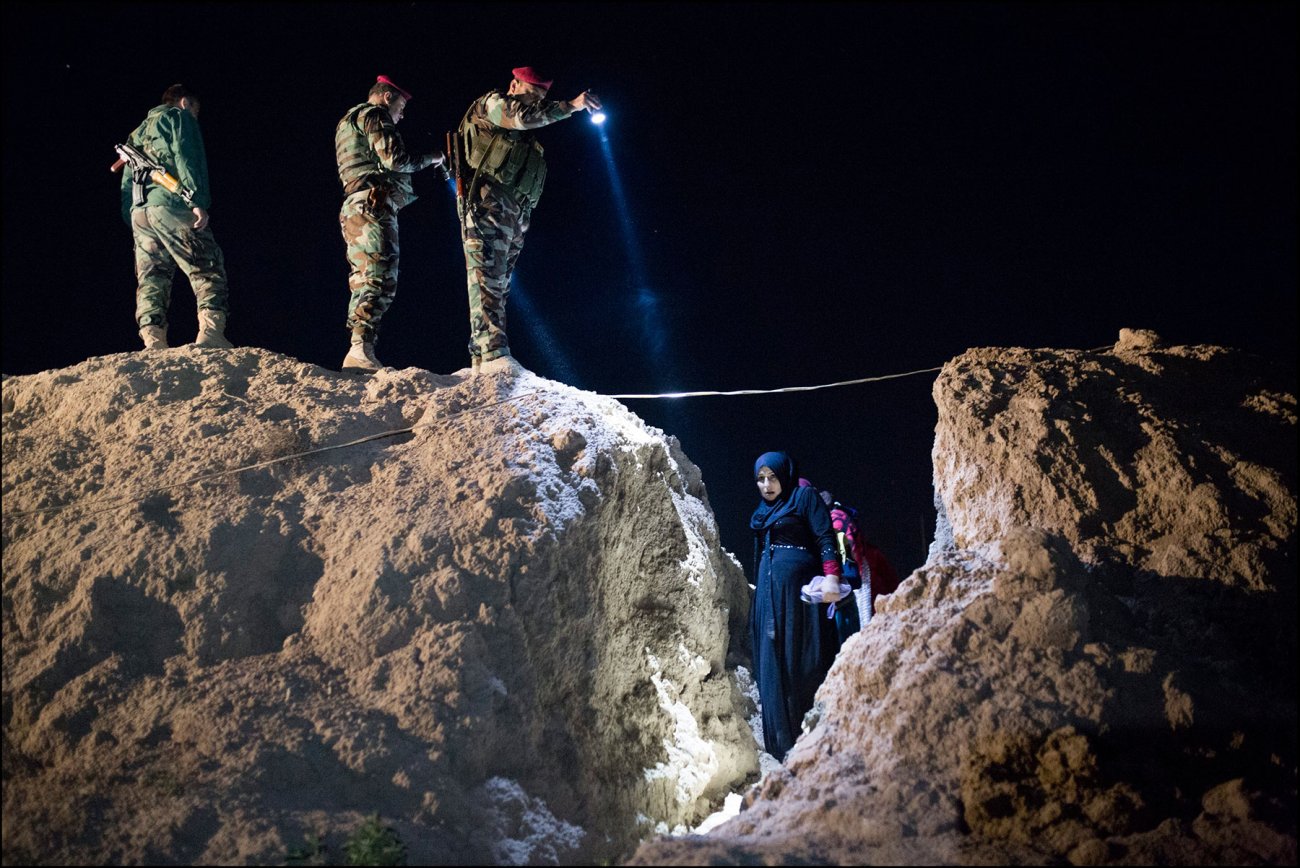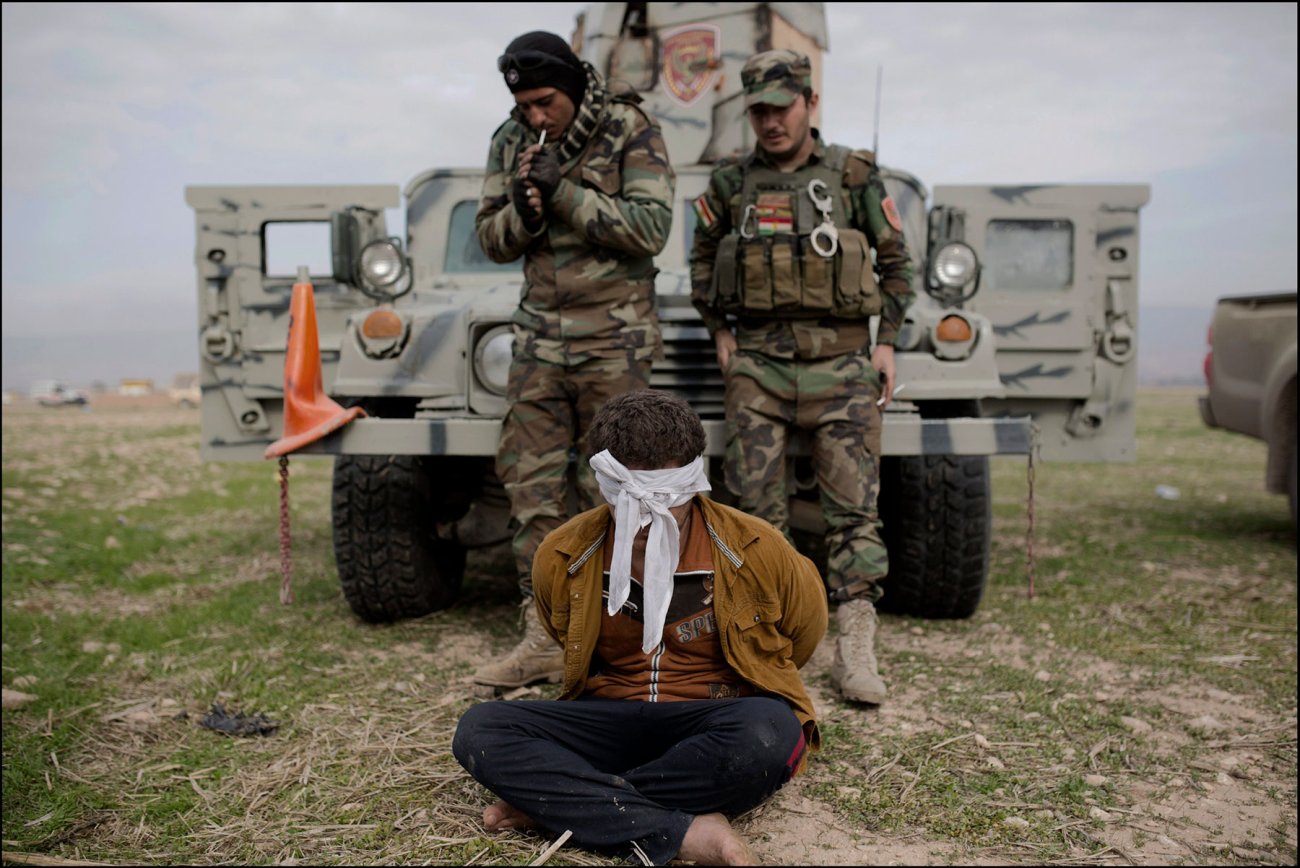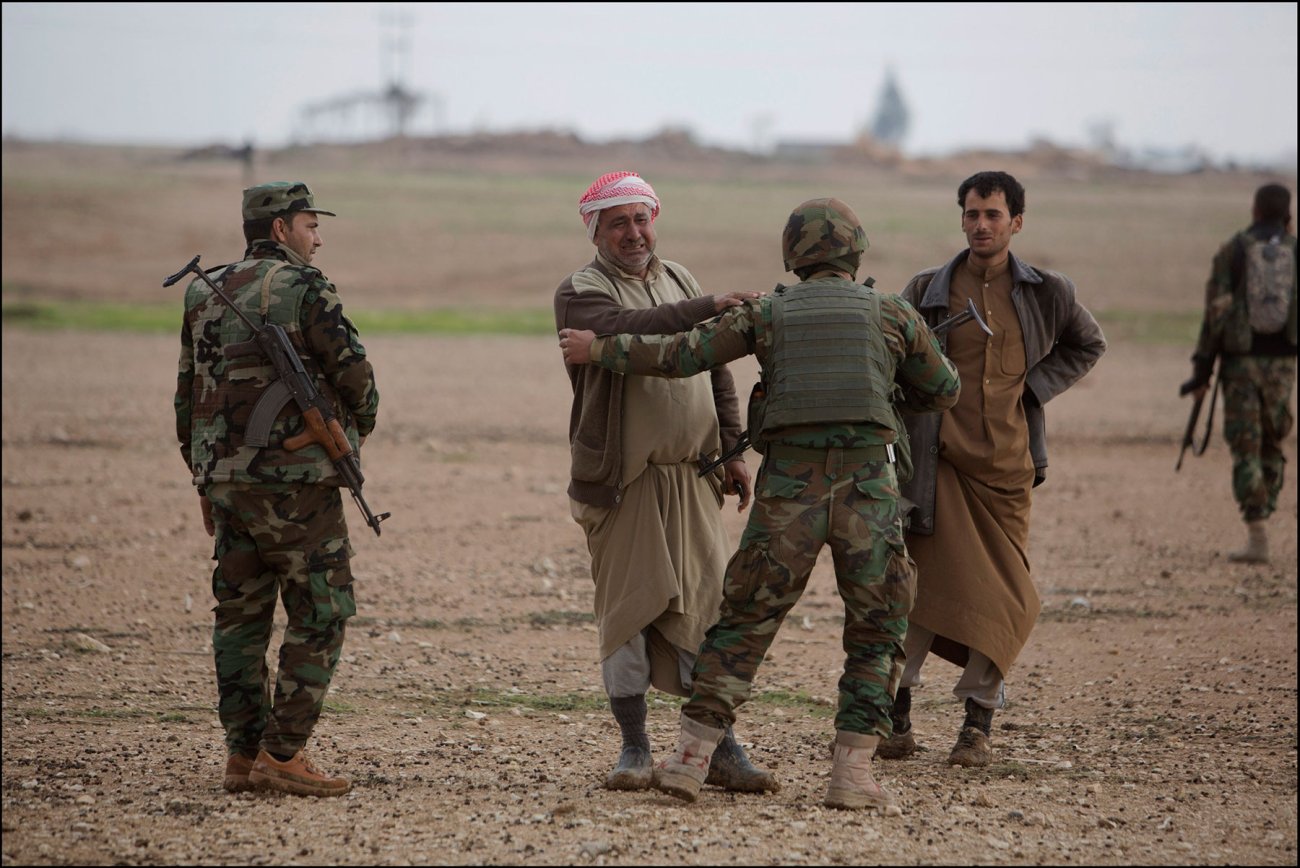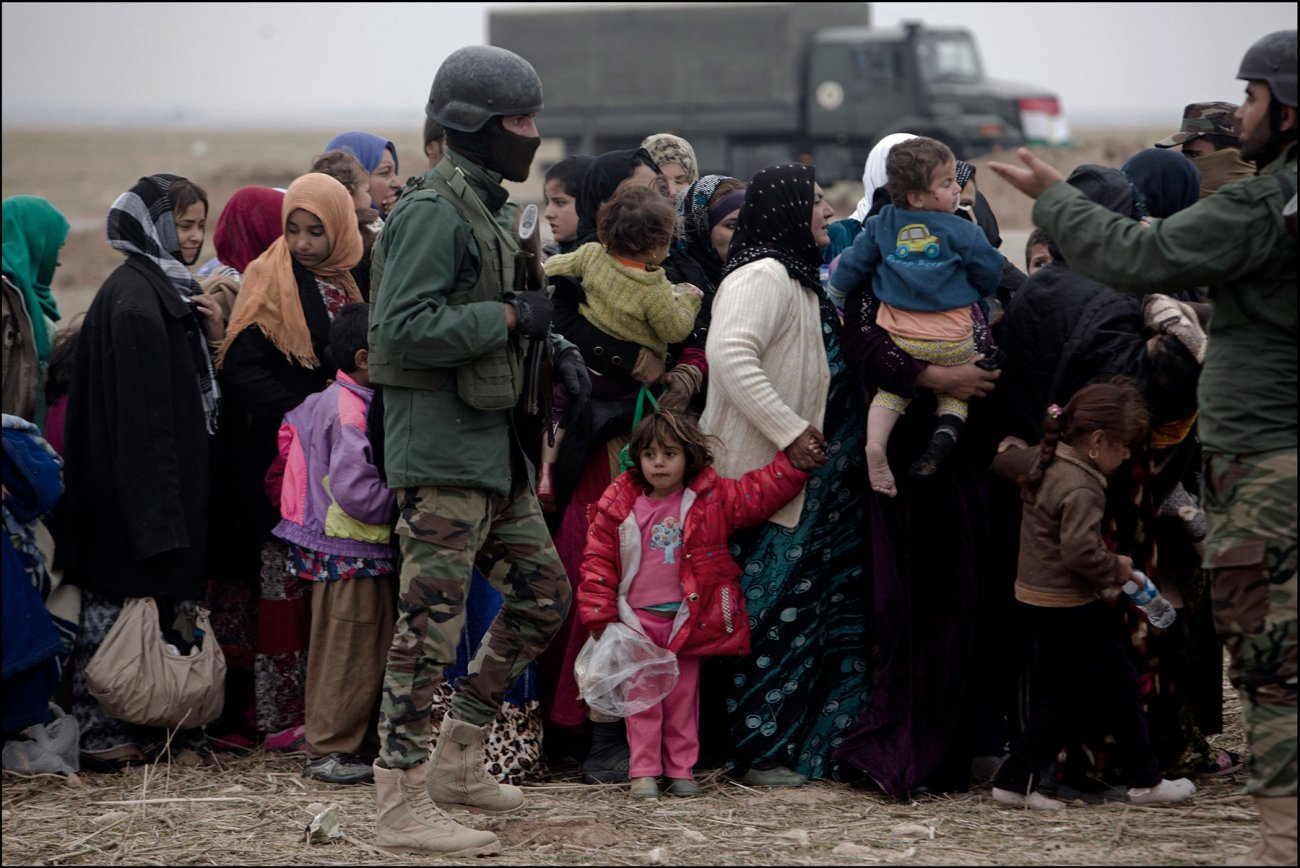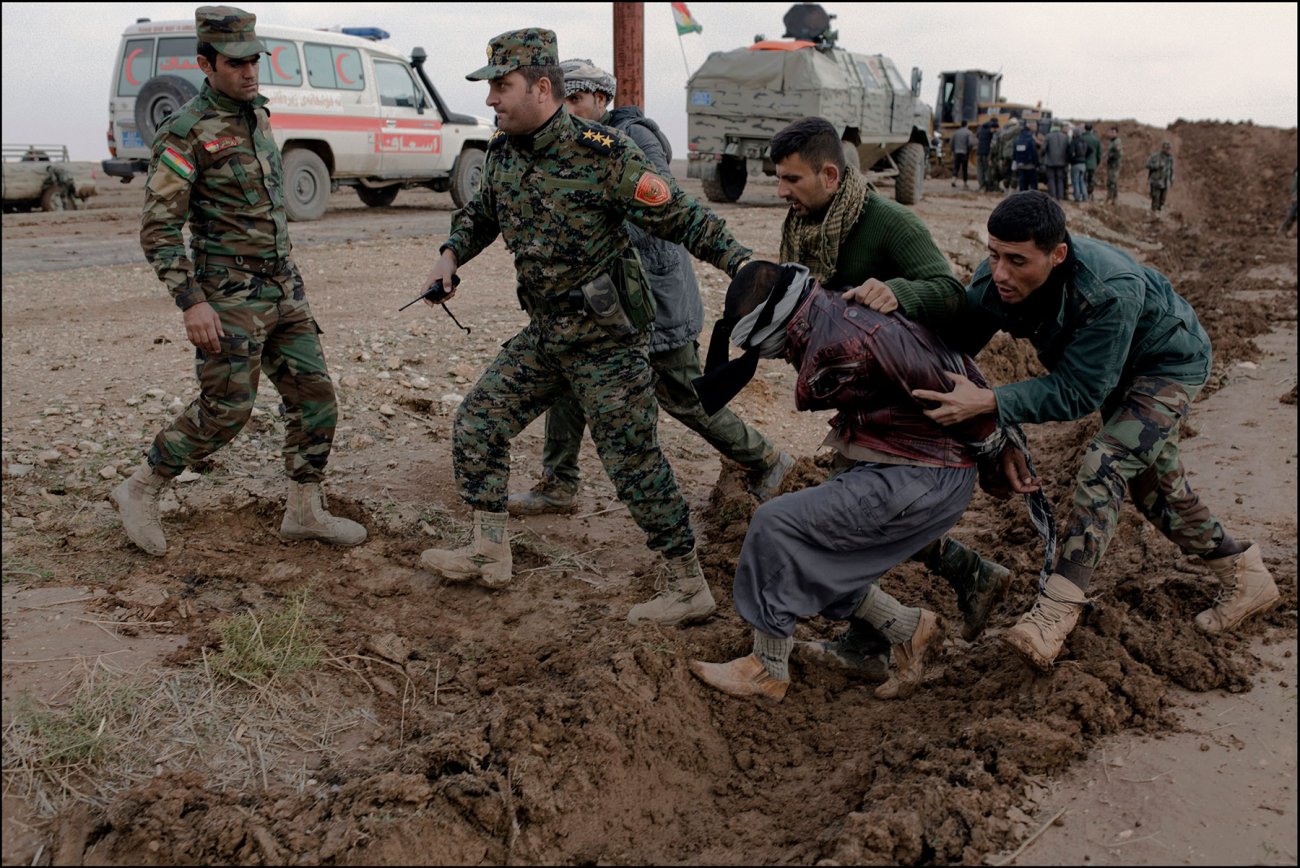 When ISIS gained control in June 2014, many Arab families initially chose to remain. The Sunni communities that had suffered discrimination when Iraq had a central Shia government hoped that ISIS might provide them with a certain degree of security, but life under ISIS (as they all described it) was hell, with corporal punishment and widespread corruption.
The Arab refugees had not been allowed through Sinjar, and this time there were strict checks in case a suicide bomber attempted to sneak through to target Kurdish soldiers, which is an increasingly common means of attack. Anyone suspected of collaborating with ISIS was arrested and questioned by Kurdish intelligence services. With bombing by coalition forces and the fear of an attack on Mosul, men, women and children fled; sometimes, when there was heavy fighting, up to a thousand were on the road. They all knew that if they were caught by ISIS fighters they would be executed. "The people were terrorized, exhausted and relieved... When visitors see the pictures here, I would like them to sense the full impact of the horror and chaos on the civilians... The scenes in some photos may almost look as if they are part of a movie set because of the lighting or the way the figures are standing. Sometimes I wondered if what I was seeing and photographing was actually real. The situations contain some improbable elements, at every level, whether it is the barbaric actions of ISIS, the terror being waged, or the human side of the people fighting against ISIS and those trying to escape."
Flore Olive, reporter, Paris Match