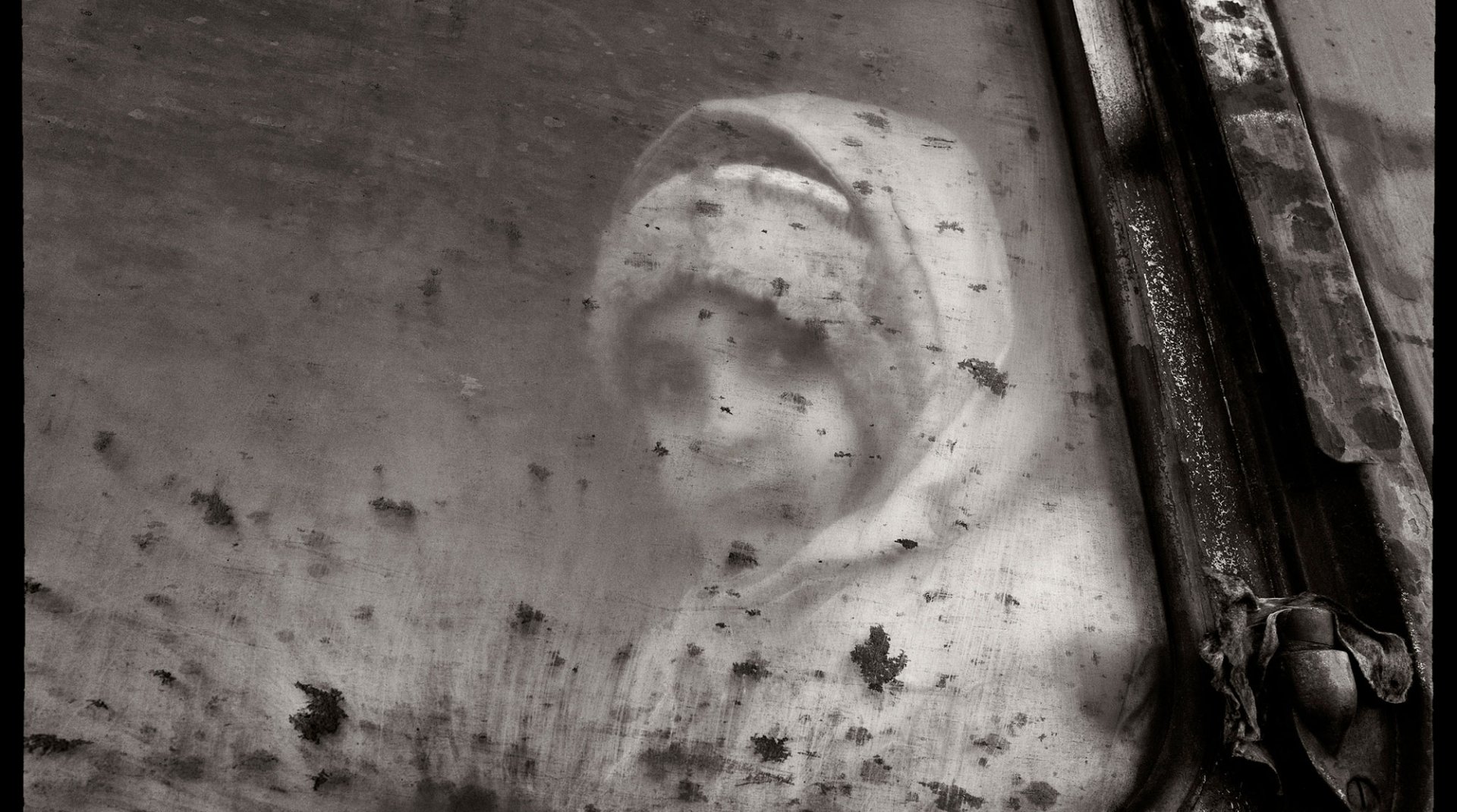 Displaced : Women in Exile
Marie Dorigny
MYOP
In December 2015, when Marie Dorigny went to Lesbos, something had changed for the refugees. Since summer, thousands had been landing on the rocky shores of Greek islands. Europe had responded, had opened up to a certain degree. The picture of a little boy, not asleep but dead face down in the sand, had stirred the conscience of Europe.
A report presented to the European Parliament expressed concern at the situation of female asylum seekers and their specific difficulties encountered on the path of exile. Women and children were now half of the mass movements of population.
Marie Dorigny received a commission from the European Parliament to conduct a photo assignment, and her report took her with them, from the water's edge on the island of Lesbos to their hostel accommodation in Germany. For many years, Marie Dorigny had been traveling, observing and photographing women, seeing them work in silence, weaving a safety net around the world, always caring for lives other than their own.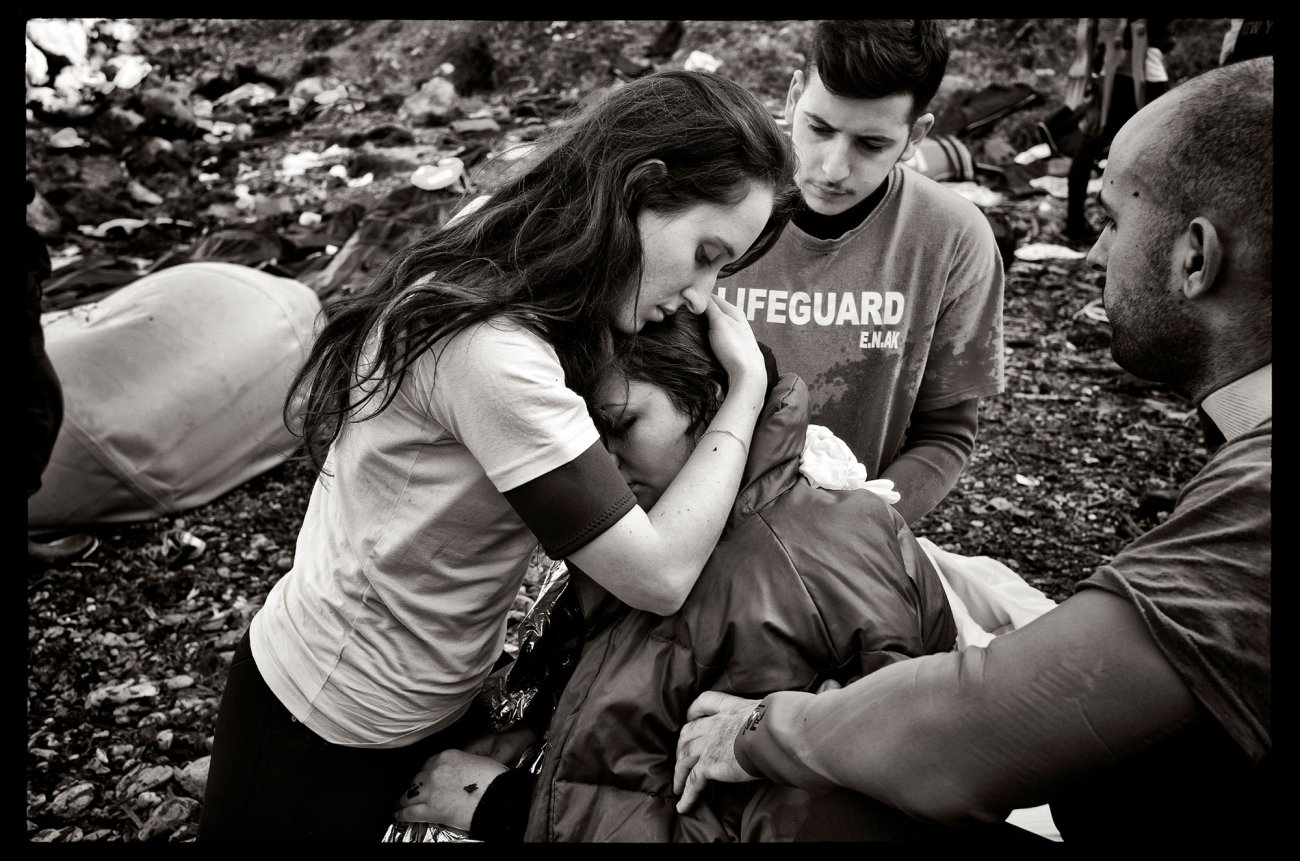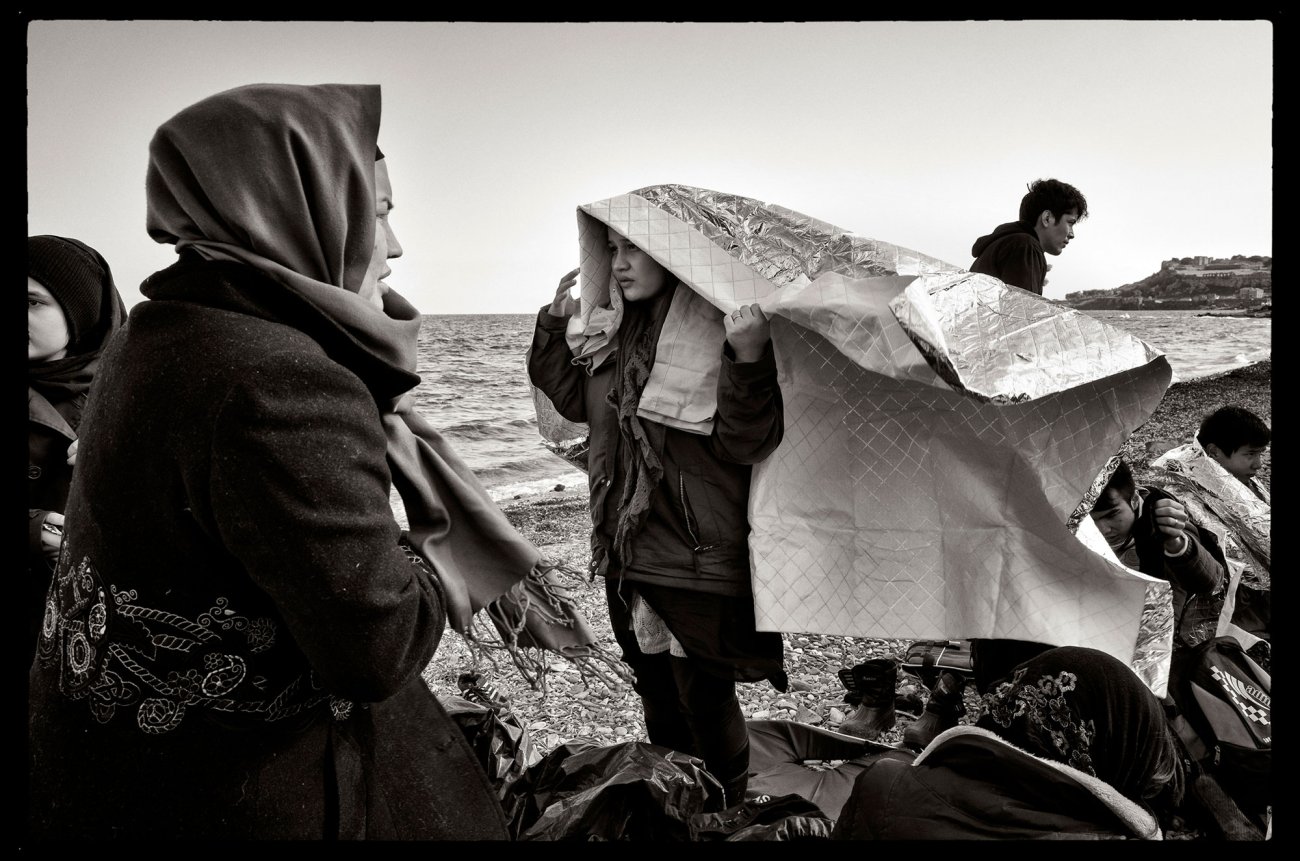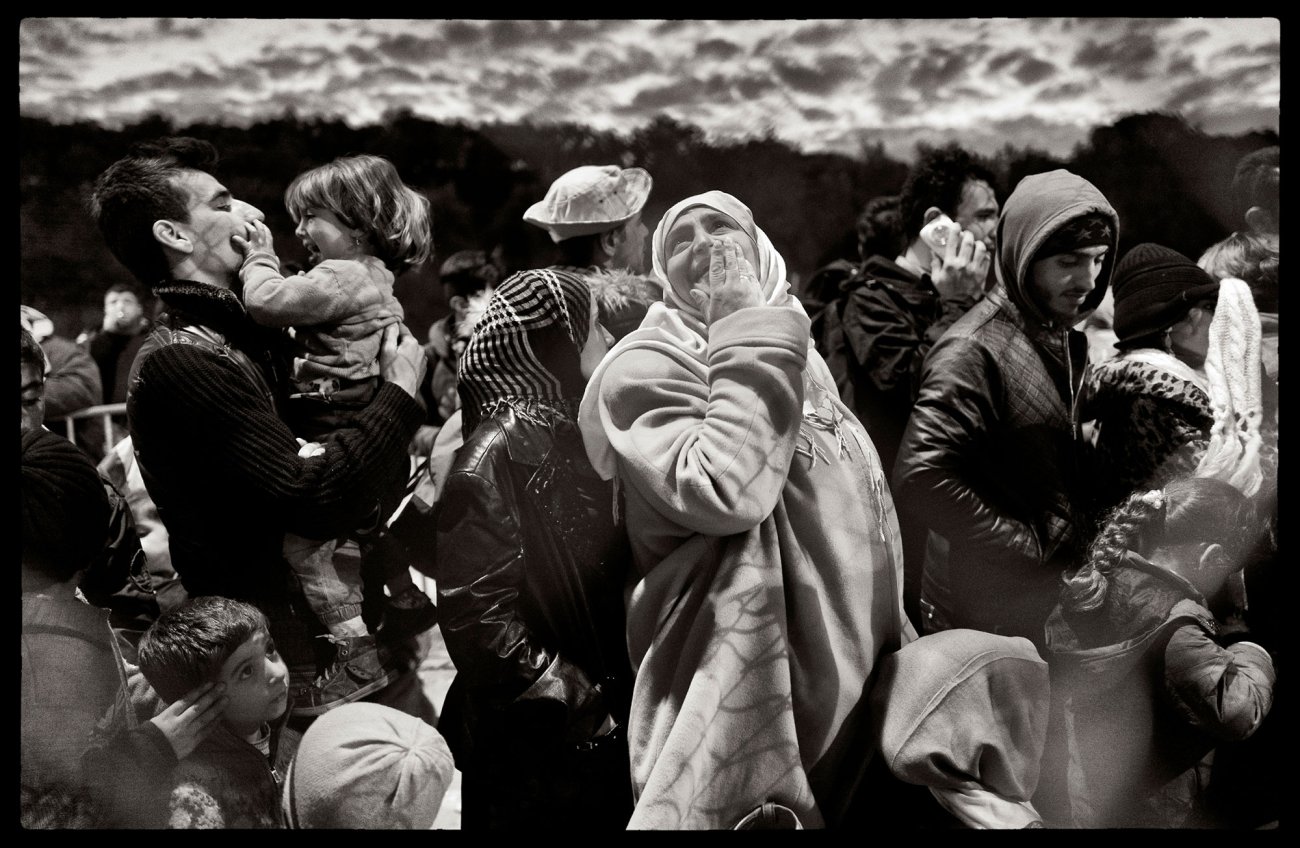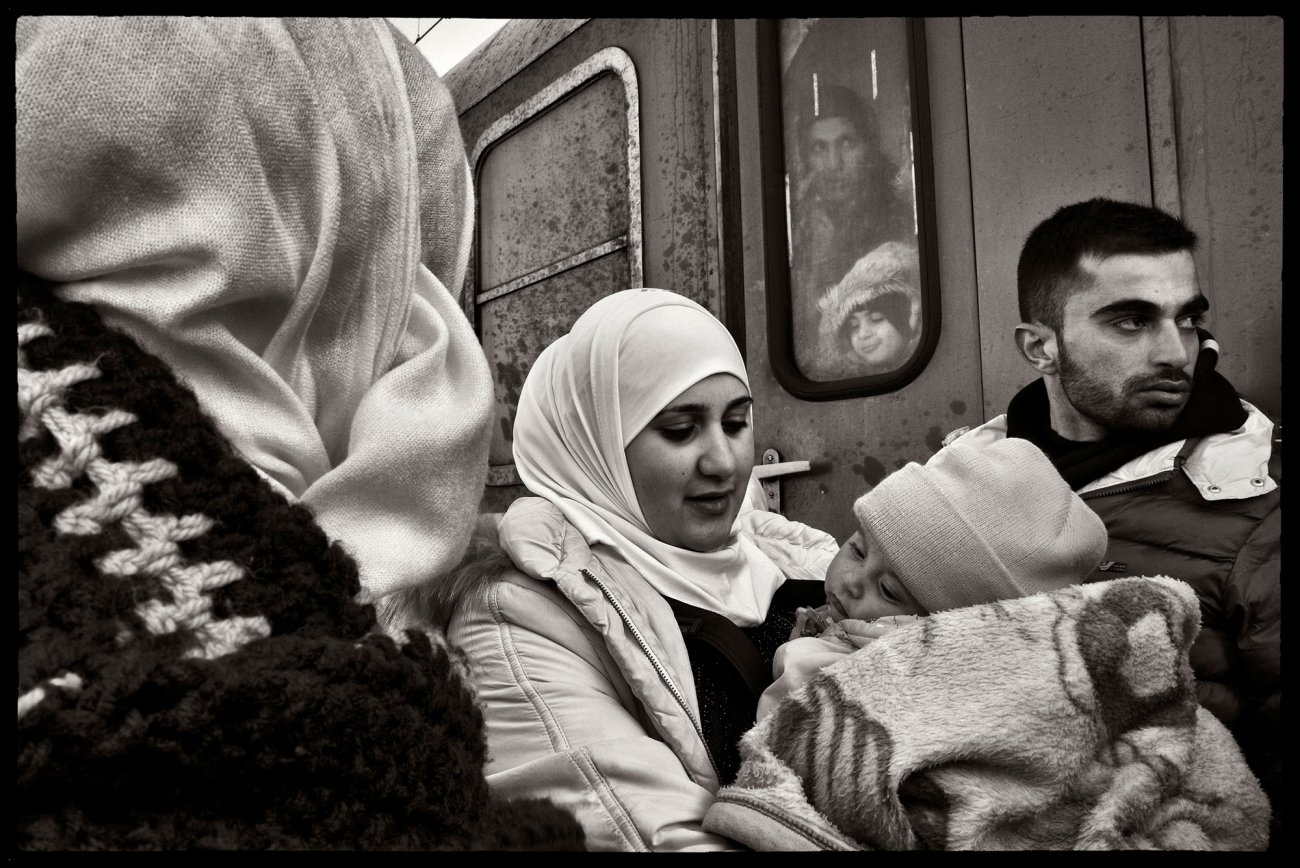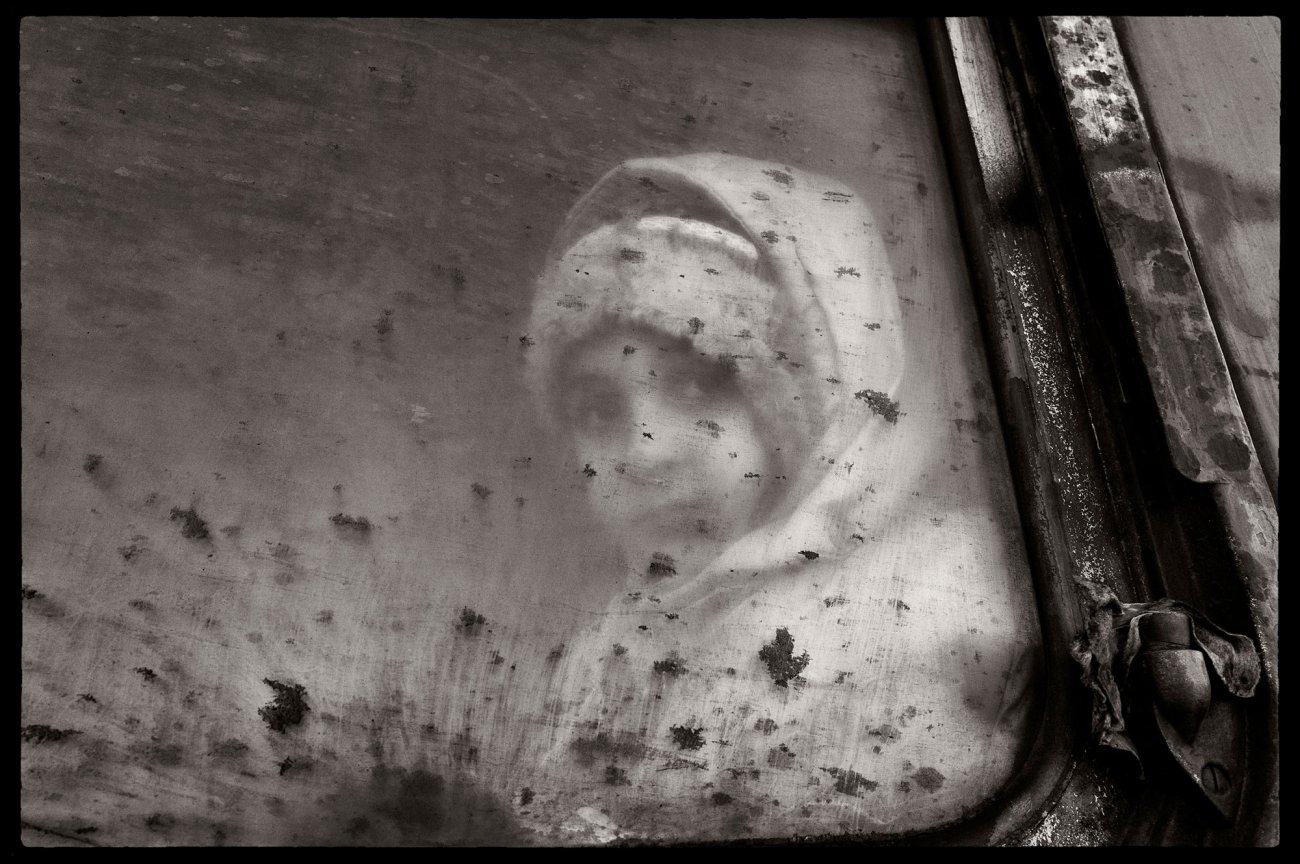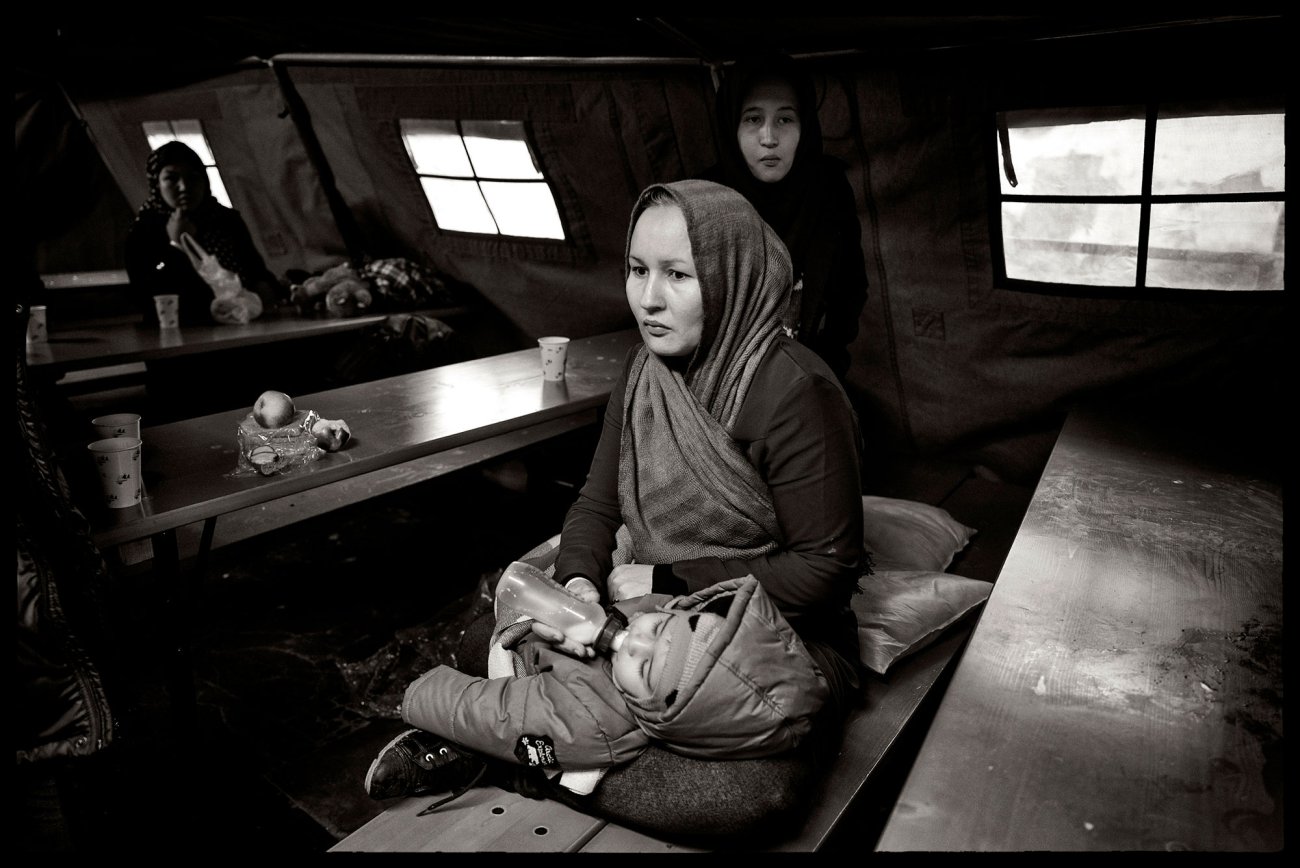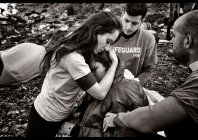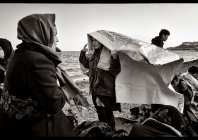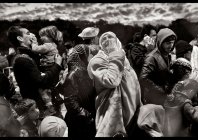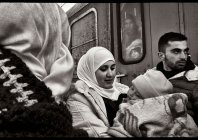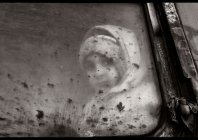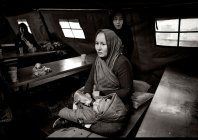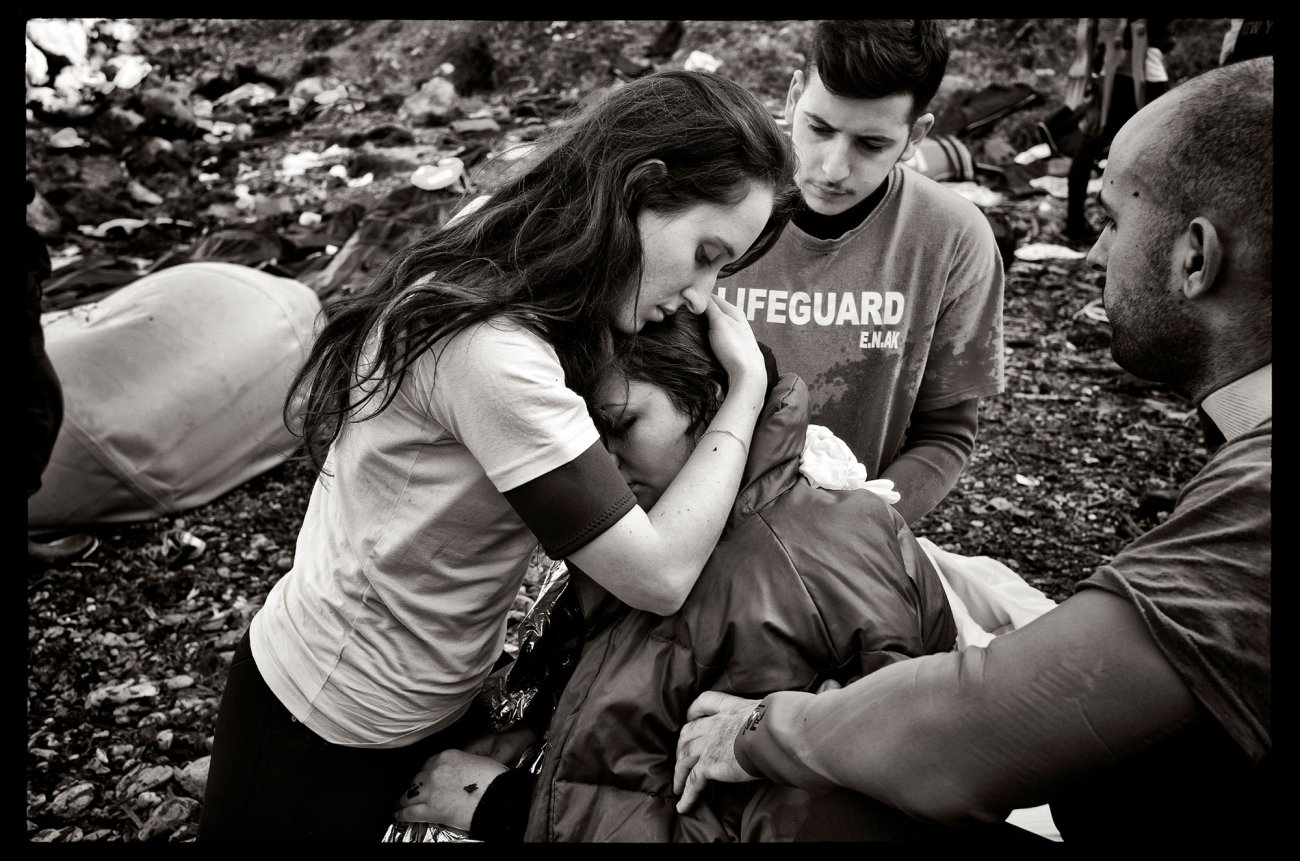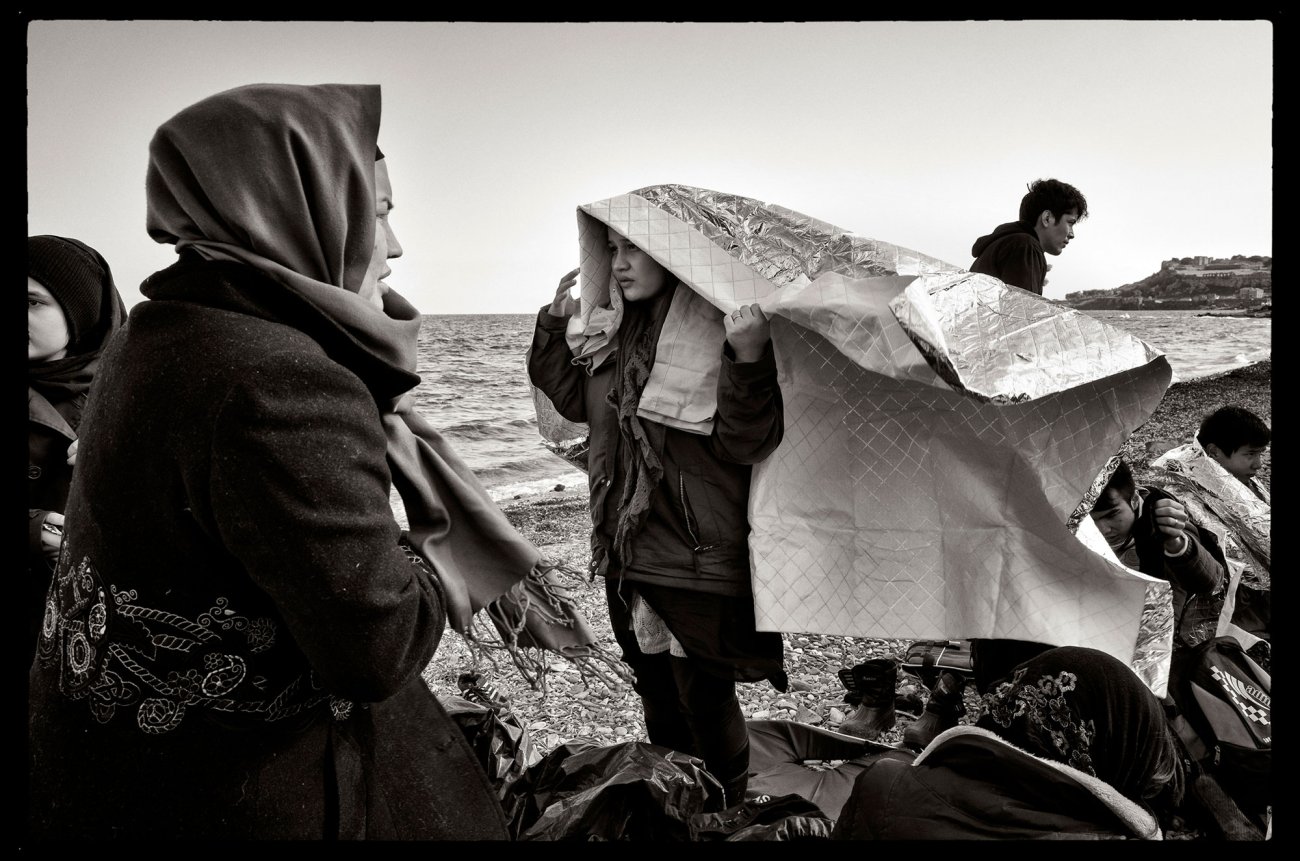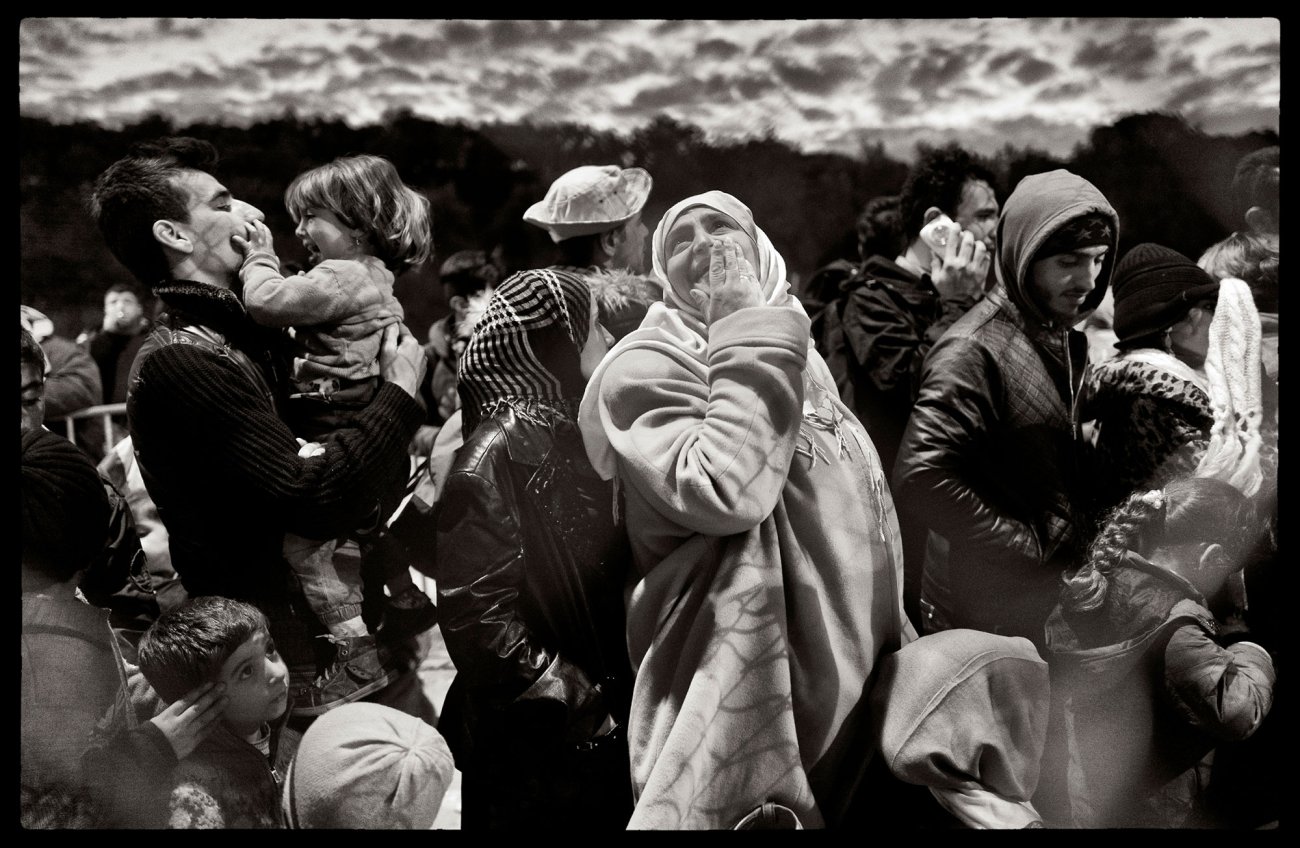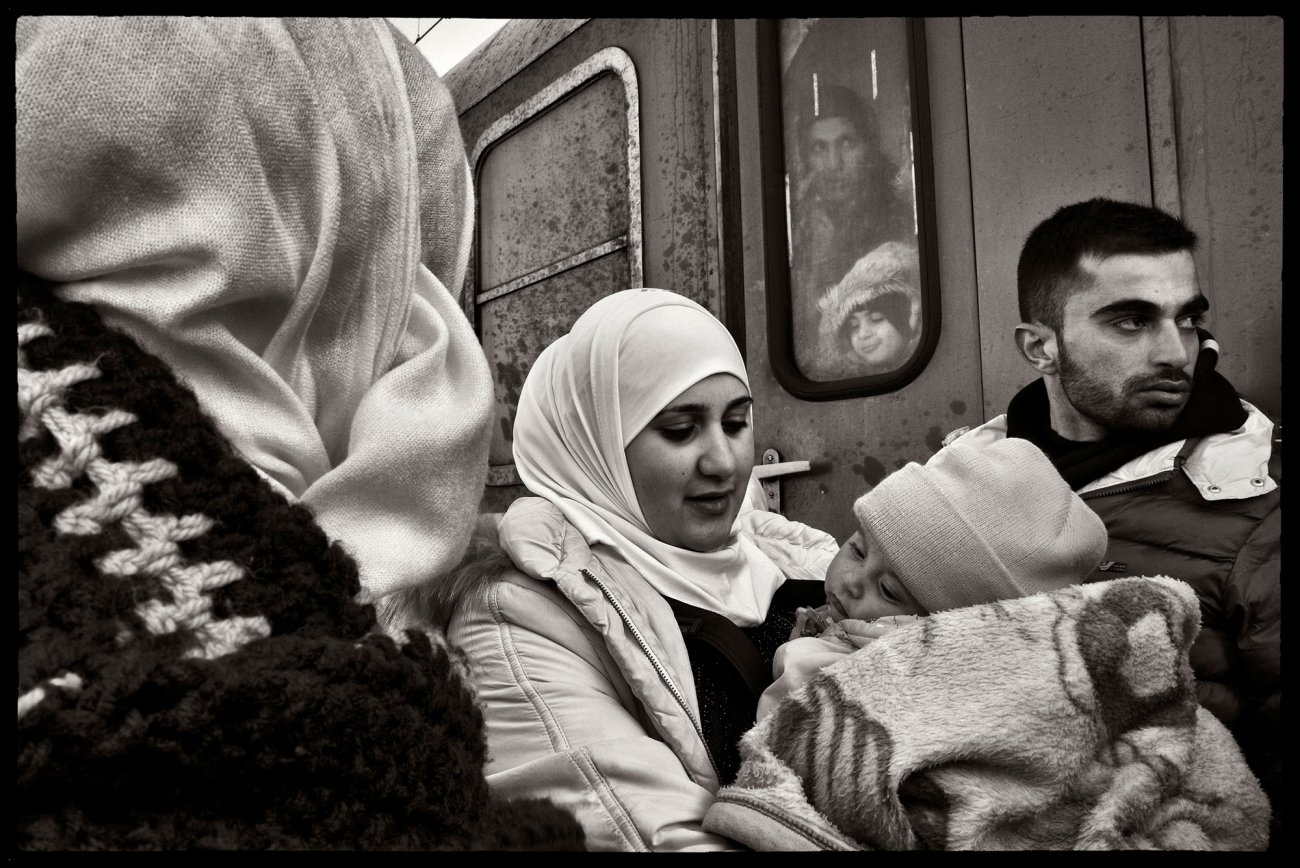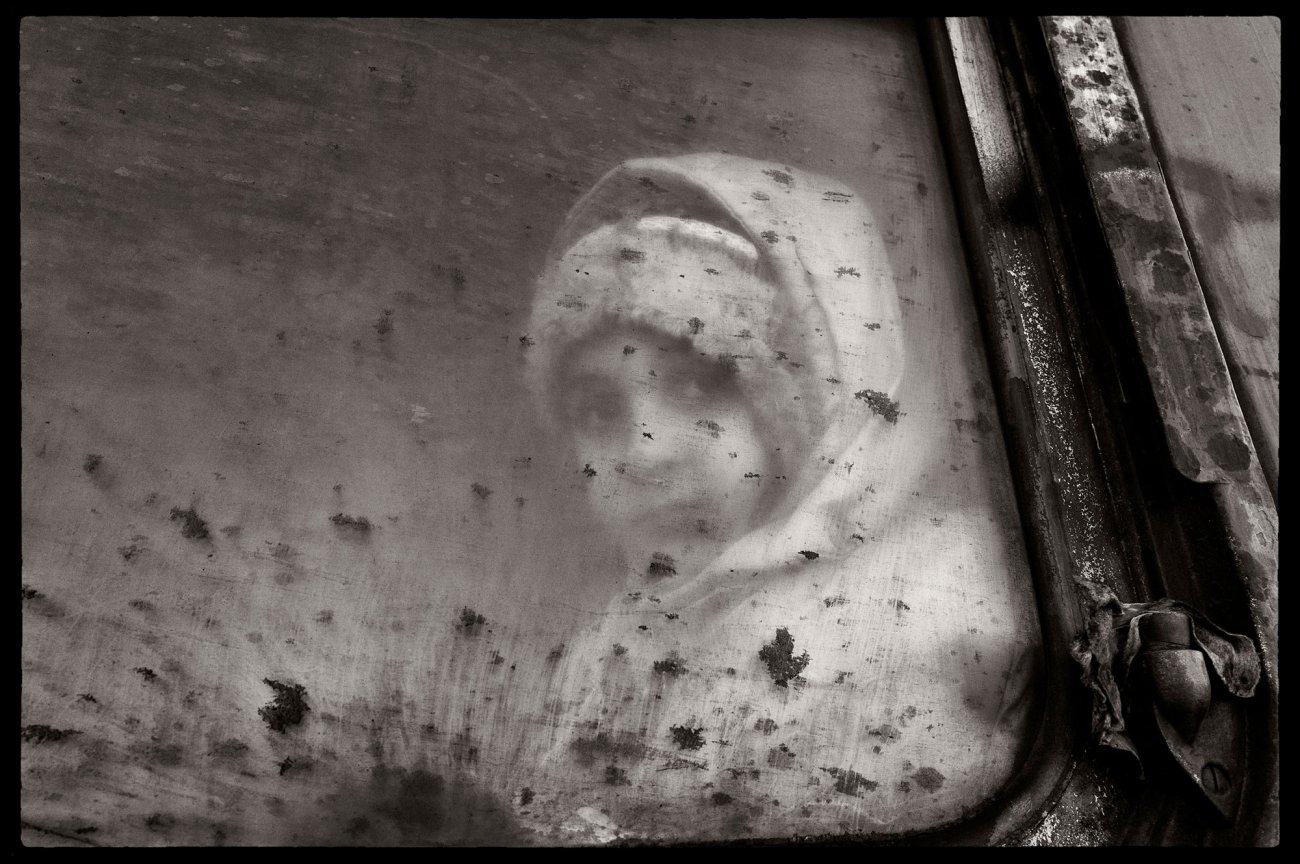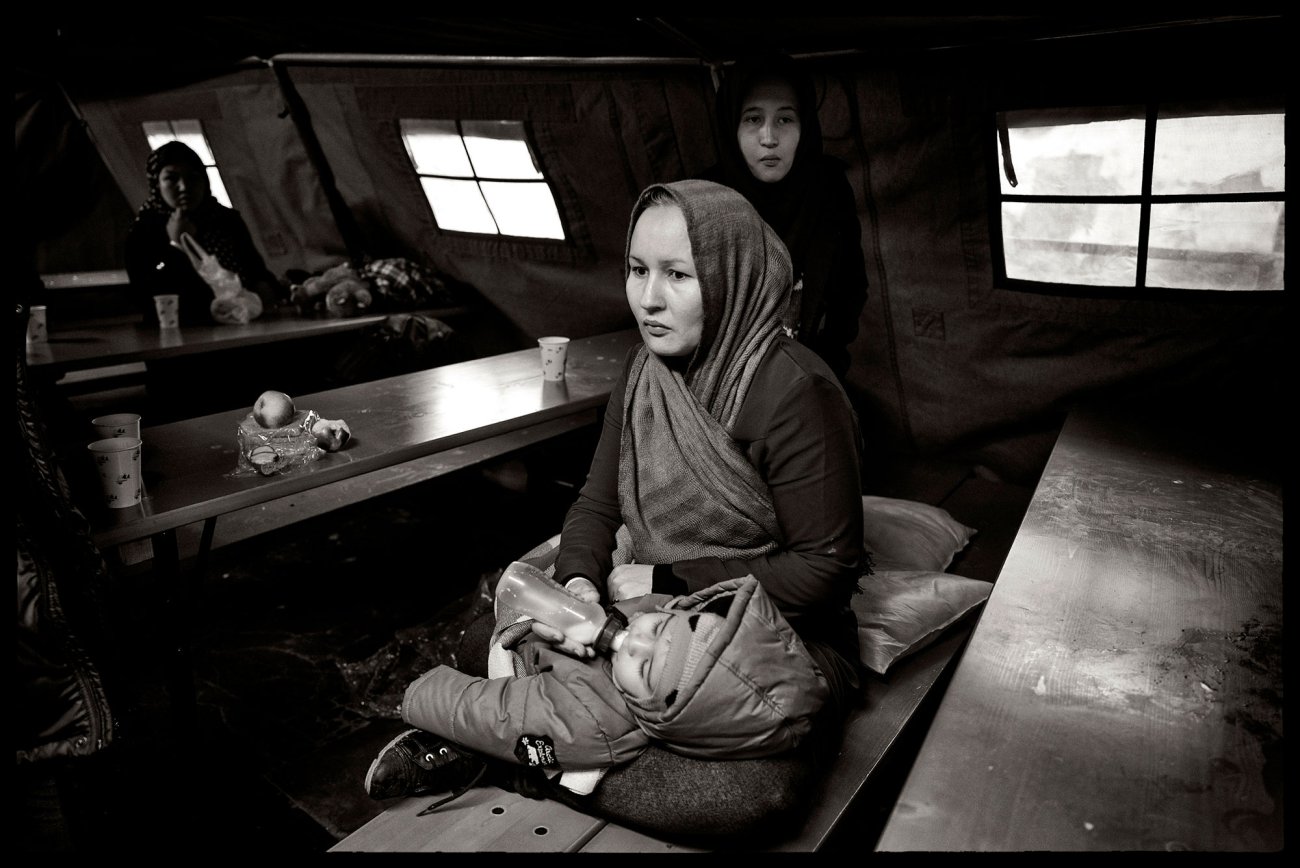 Some who had never set eyes on the sea before are seen trembling on board dinghies; one has a thermal blanket over her headscarf, another is begging the authorities to let them across the border; others walk through the night, following a fence between two border crossings. The women are never alone: they are carrying children, some not yet born, others in their arms, or hand in hand. Before long, whether moving slowly or quickly, they merge: the peasant woman from the mountains and the city woman from a smart neighborhood, a Syrian, an Iraqi and an Afghan. A person fleeing looks much the same as another person fleeing. And the image of a mother and child transcends time.
The photos were taken in late 2015 and early 2016, and the dates are important: it was when Europe opened its doors, but only for a short time. By March, the European Union and Turkey had signed an agreement restricting migration to Europe. And there were not as many volunteers extending their arms to provide assistance and a welcoming hug on the shores of Lesbos; the police had cordoned off the beach to keep them away. Gone was the transit camp, now called a detention center. It was no longer a matter of simply crossing from Greece into the Republic of Macedonia. There were no more official escorts, buses or trains. And the traffickers resumed their sordid trade.
These grim photos have recorded what was a glimmer of light: faces dazed, worried and exhausted, but with a vague feeling of security. Overcrowded trains traveled through the night during this brief period when borders were open. Then came the promised land, in Germany, in cold hostels.
The photos have recorded what the human race was able to offer, showing scenes impossible to find today.
Words by Marie Dorigny