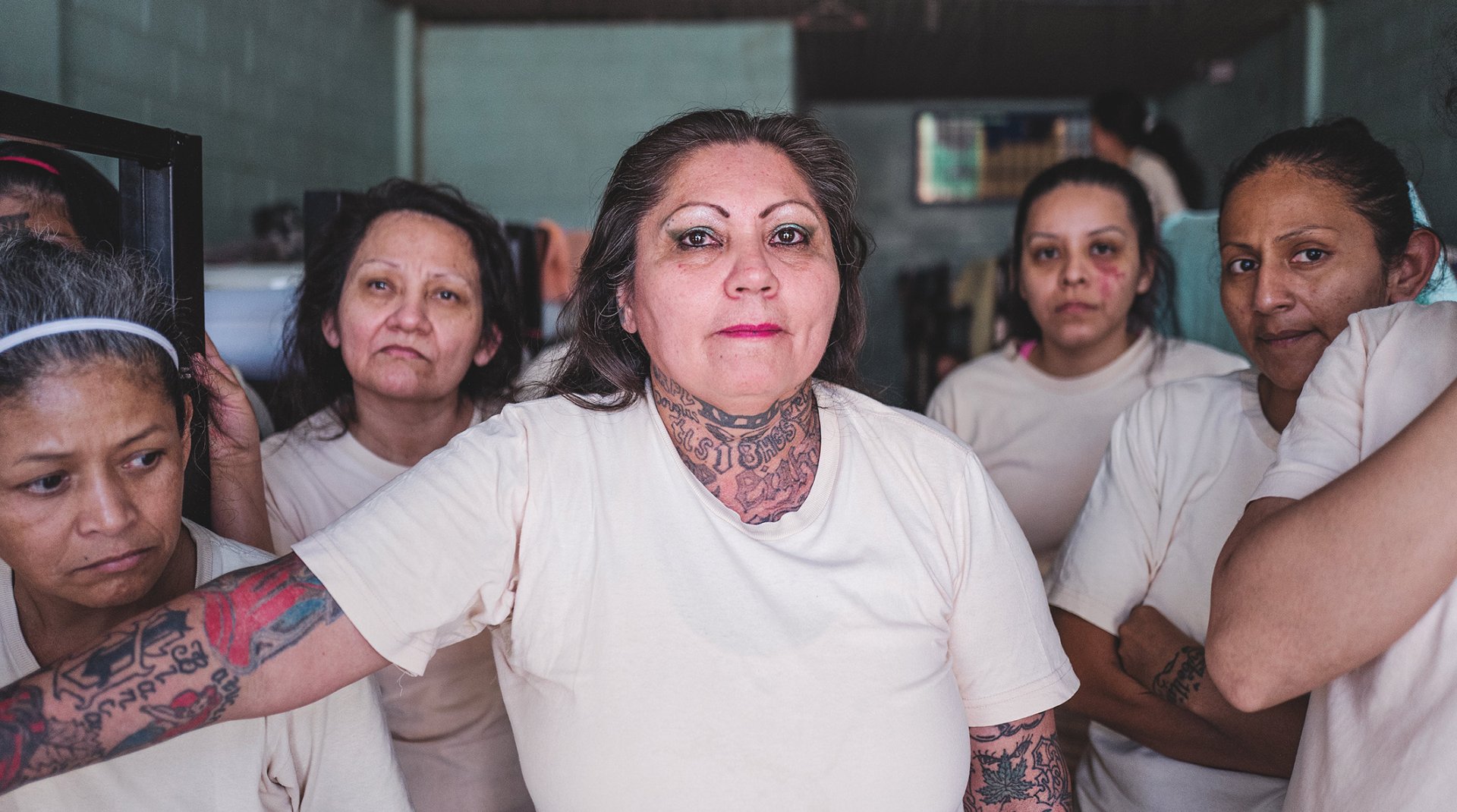 Días Eternos: Venezuela, El Salvador, Guatemala (2017-2022)
Ana Maria Arévalo Gosen
Winner of the 2021 Camille Lepage Award
"We must not forget that when a woman is in prison, it is not one individual but an entire social network that is suffering. In the 21st century, the witch hunt continues: women excluded remain trapped." Lisset Coba, 2015
The dire situation of women in Latin American prisons is rarely visible but has repercussions throughout the region. The prison system is in a critical state almost everywhere in Latin America, and a woman behind bars can have a negative impact on an entire generation. This photographic work has focused on the situation of women in prisons in Venezuela, El Salvador and Guatemala, causing situations of great vulnerability and lifetime stigma. The set-up of most custodial centers cannot provide separate facilities for men and women.
In Venezuela, for example, there is no remand center for women only. Prisons for women, such as Ilopango in El Salvador, have the same design and construction as men's prisons. Prisoners are not housed according to the offenses committed or by age group, and they can be held for long periods before their cases come to court. For transgender women, the experience is particularly cruel as they are denied their chosen sexual identity and are held in custody with male prisoners.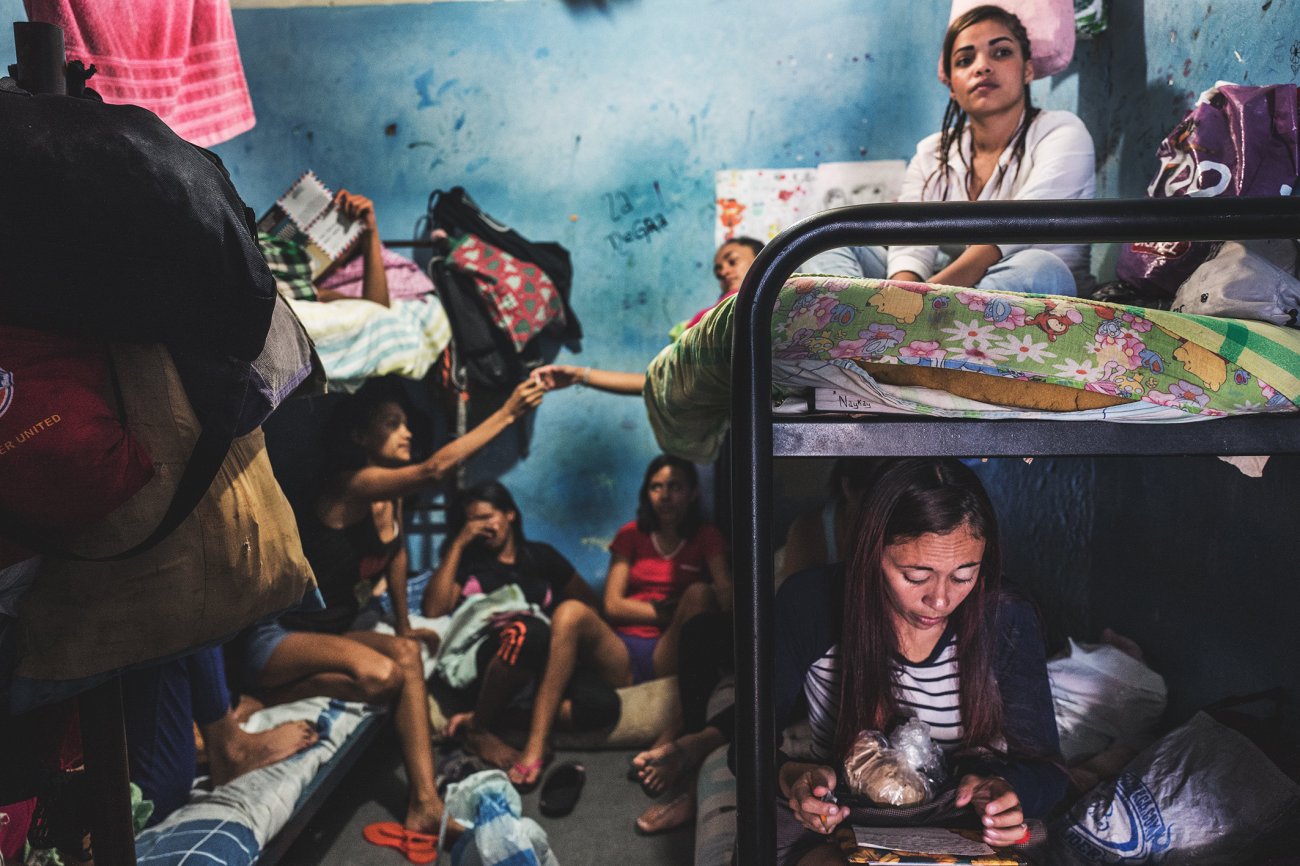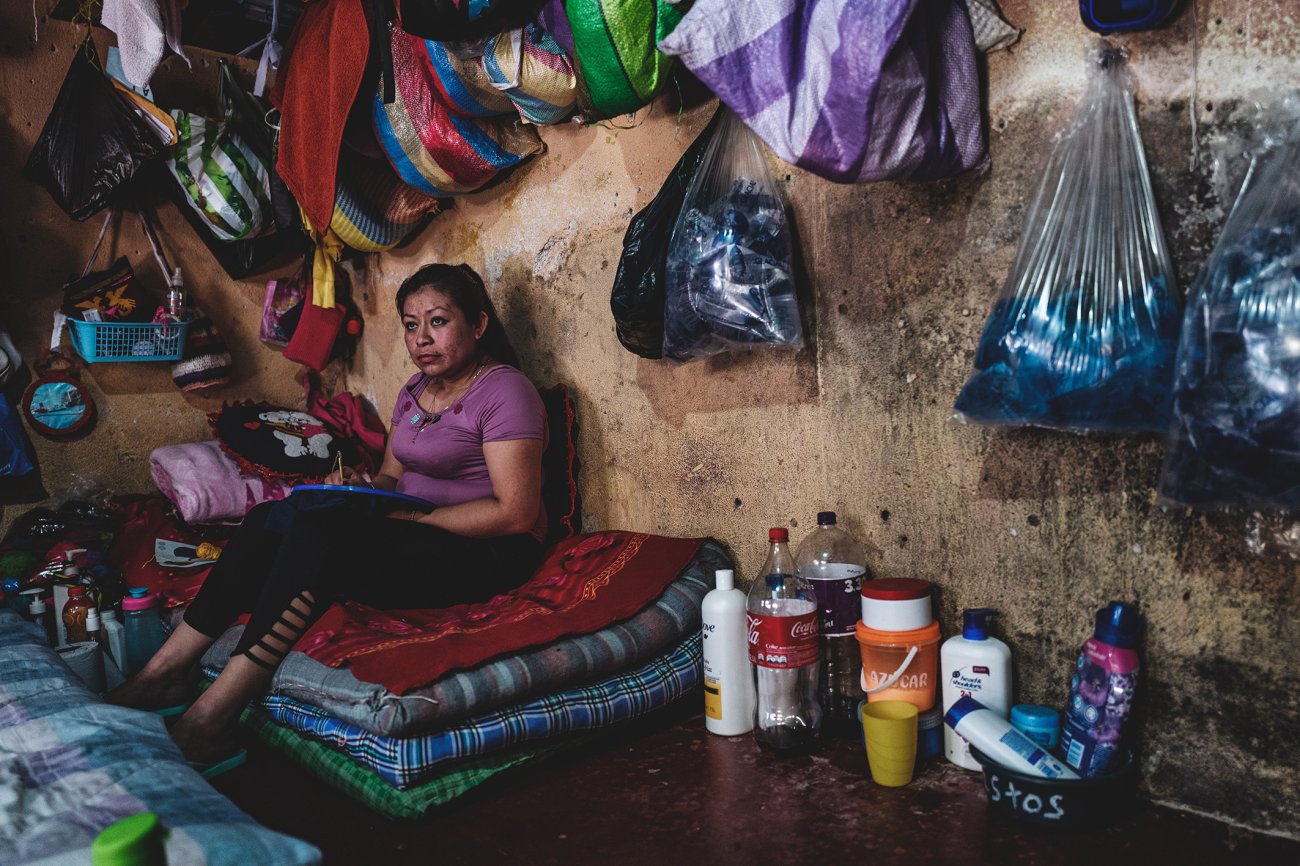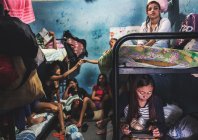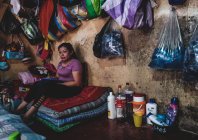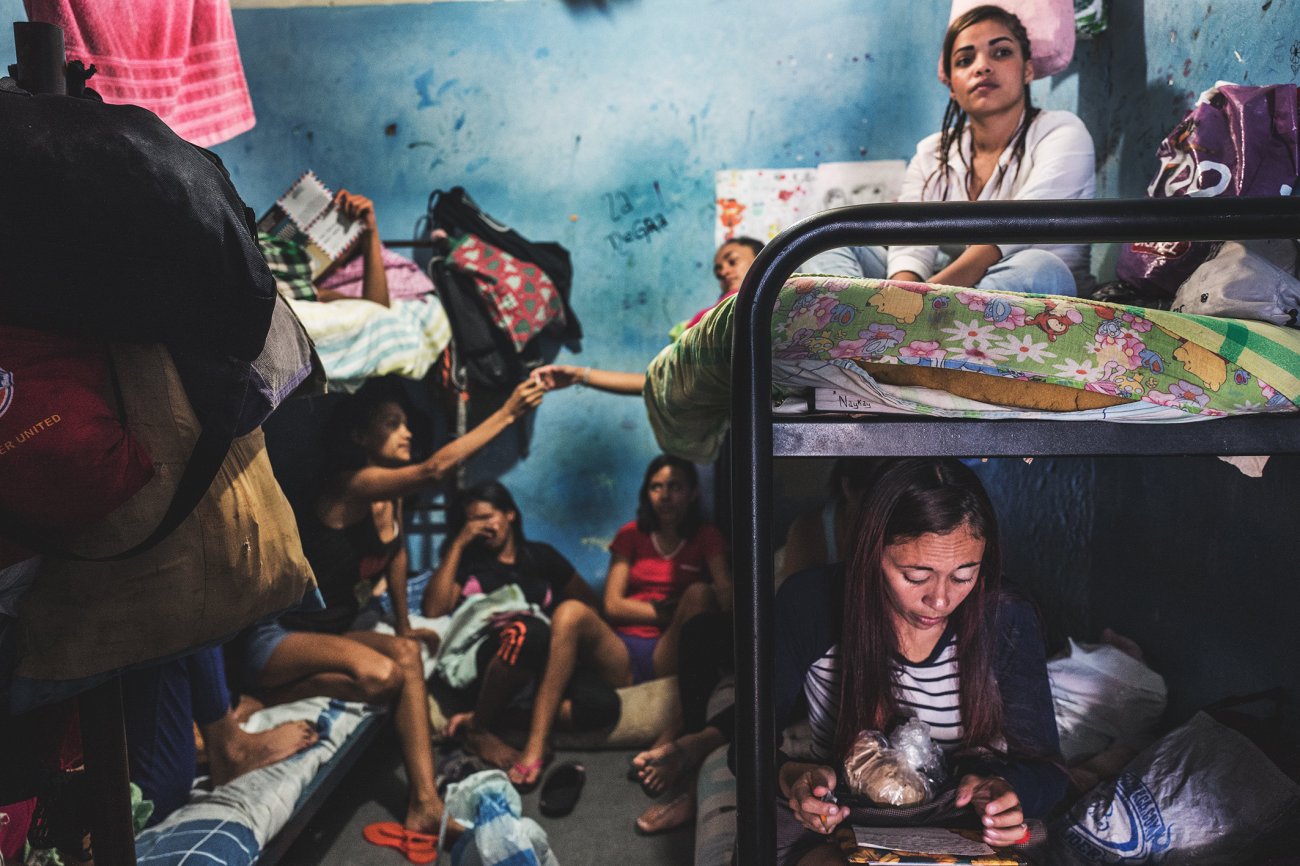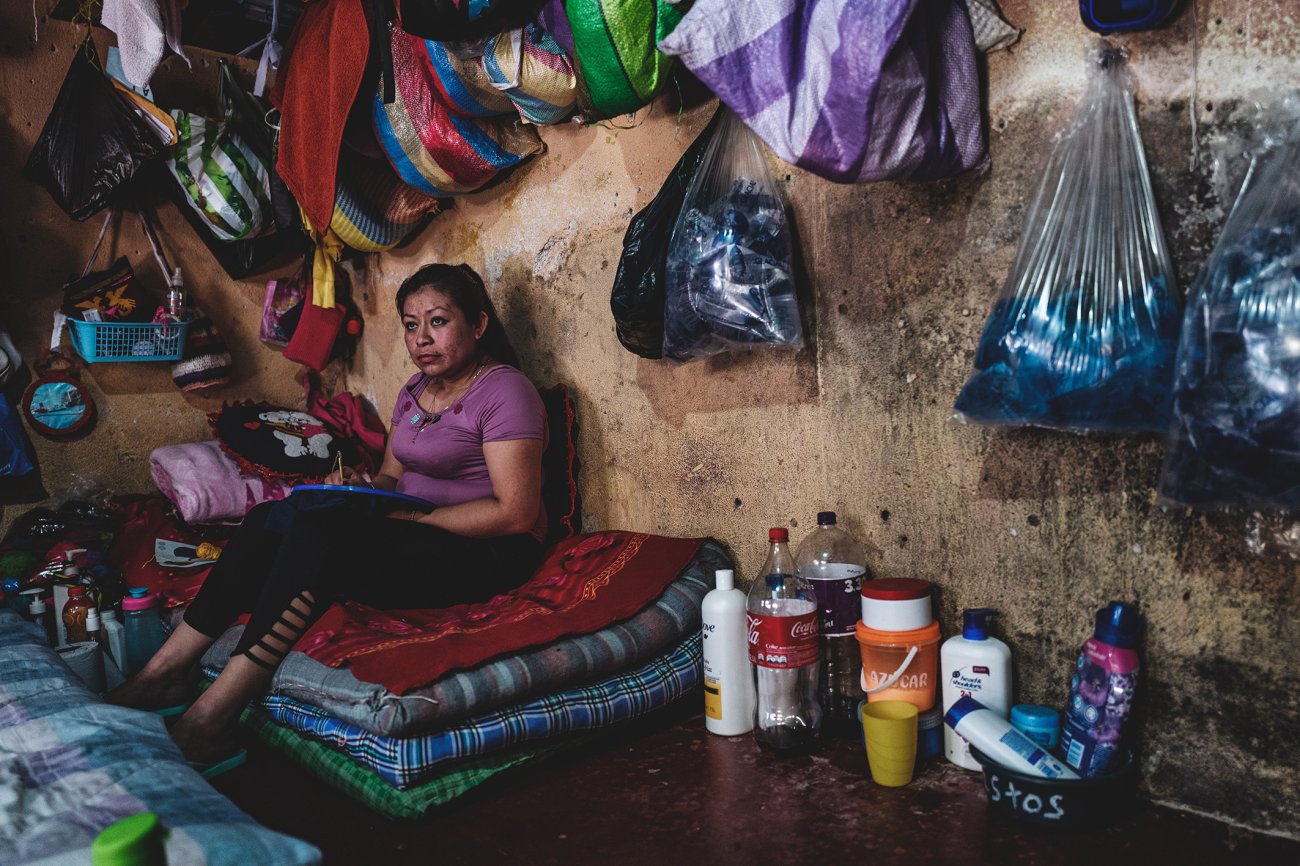 For female prisoners there is no assistance offered to help them return to normal life and mainstream society; they are locked away in an atmosphere of distress and suffering, in overcrowded cells, deprived of everything, held for interminable remand periods, in violation of their fundamental human rights.
What's more, women have fewer visitors than male prisoners, yet they desperately need such visits to survive the experience as contact with friends and family is an essential way of maintaining morale and mental health; it also provides for their material needs as the national authorities fail to supply proper food, medication and clothing. No doubt the most difficult challenge in prison for so many is for the mothers of young children. Of the three countries featured in this report, there is only one prison facility for women with children. The mothers are obviously pleased to have their babies and infants with them, but feel guilty for inflicting such living conditions on them. And once the child reaches a certain age (3 in Venezuela, 4 in Guatemala and 6 in El Salvador) they can no longer stay with their mothers.
Yet despite all this, the women do have their own life, forming strong friendships and displaying great solidarity and resilience. Living together, they share everything: food, bedding, clothing and their own private stories. Their bodies become symbols of resistance as they rebel against a system which has deprived them of so much. They tattoo their bodies, and do their make-up and hairdos, because there are some things that cannot be taken away. Once the women leave prison, traumatized and rejected, theirs is a life without hope, without employment and with no support network outside prison. When released, they are therefore likely to return to the gangs they were involved with before, and return to a life of crime.
Ana María Arévalo Gosen