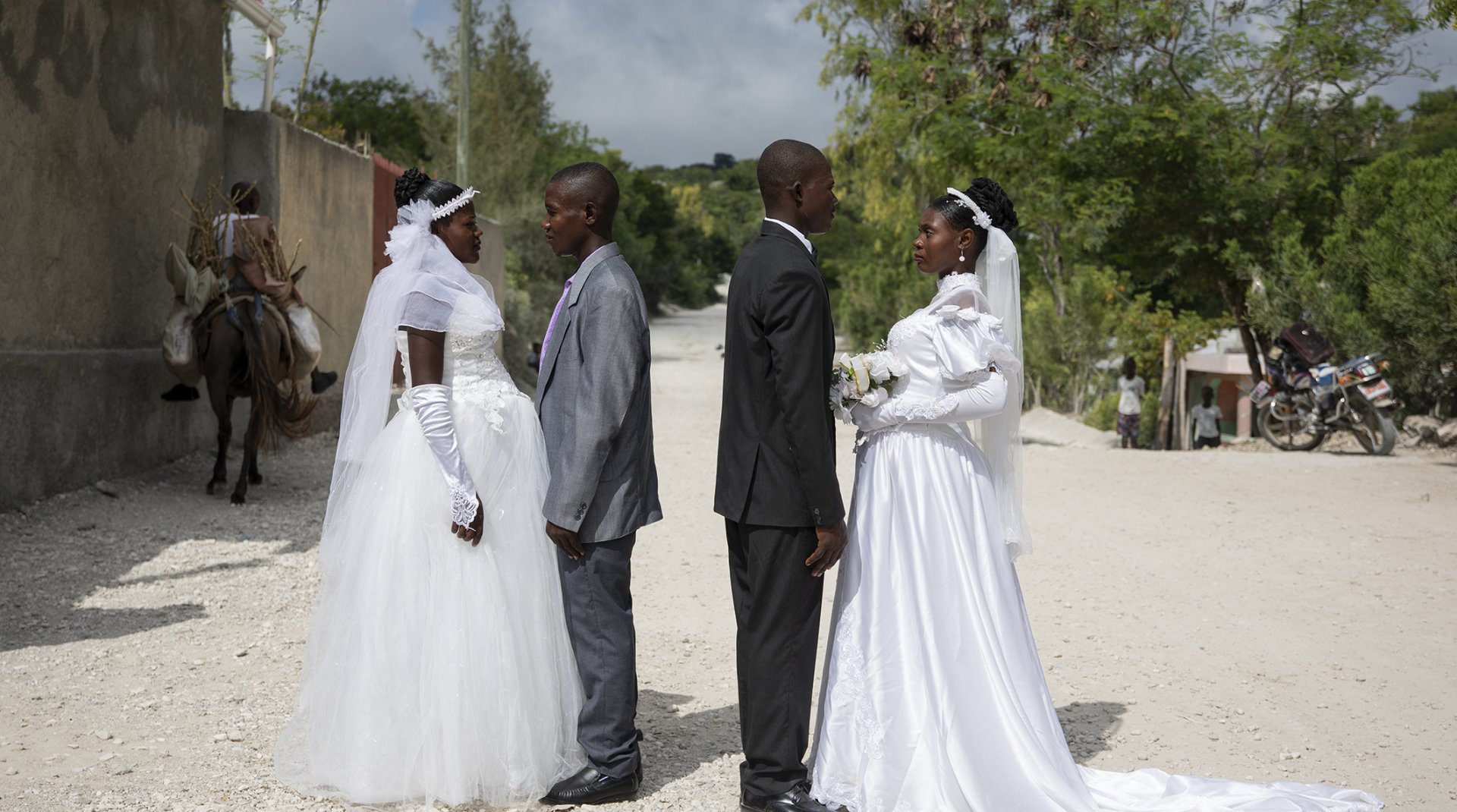 A Good Life Together: Haiti for better or for worse
Valérie Baeriswyl
Reuters
News coverage of Haiti is dominated by natural disasters, poverty and violence, but Valérie Baeriswyl's focus on weddings shows a desire for love and celebration shining through the darkness.
For much of her early career, Valérie Baeriswyl worked as a wedding photographer in her home country of Switzerland, so when she moved to Haiti in 2015, she was naturally drawn to weddings there, but has documented them as a window into both Haitian society and the human soul. "When two human beings decide to commit for life in a country that is often seen as an extension of hell, you just sit and wonder at that show of faith and hope," said the photographer who, over the years, has become part of Haitian society and is now fluent in Haitian creole.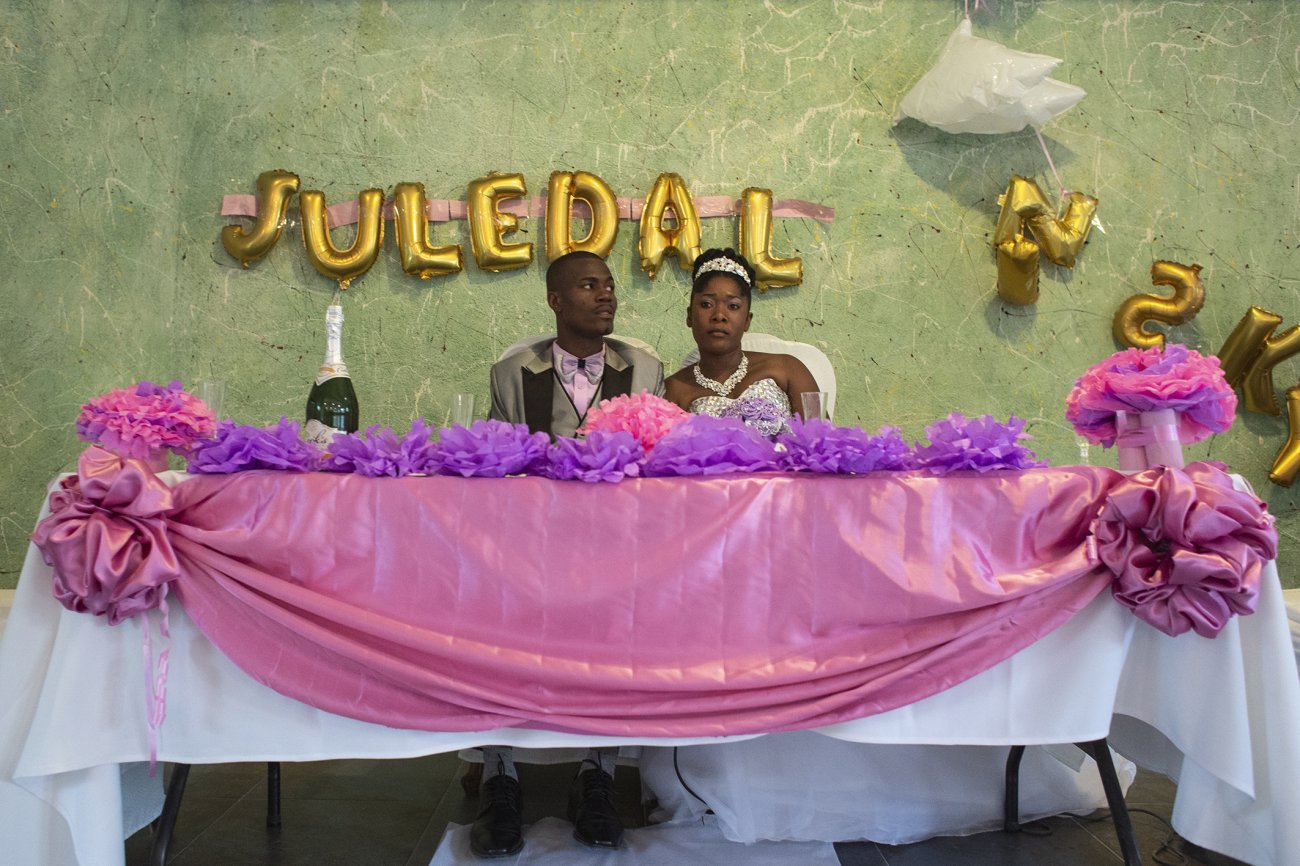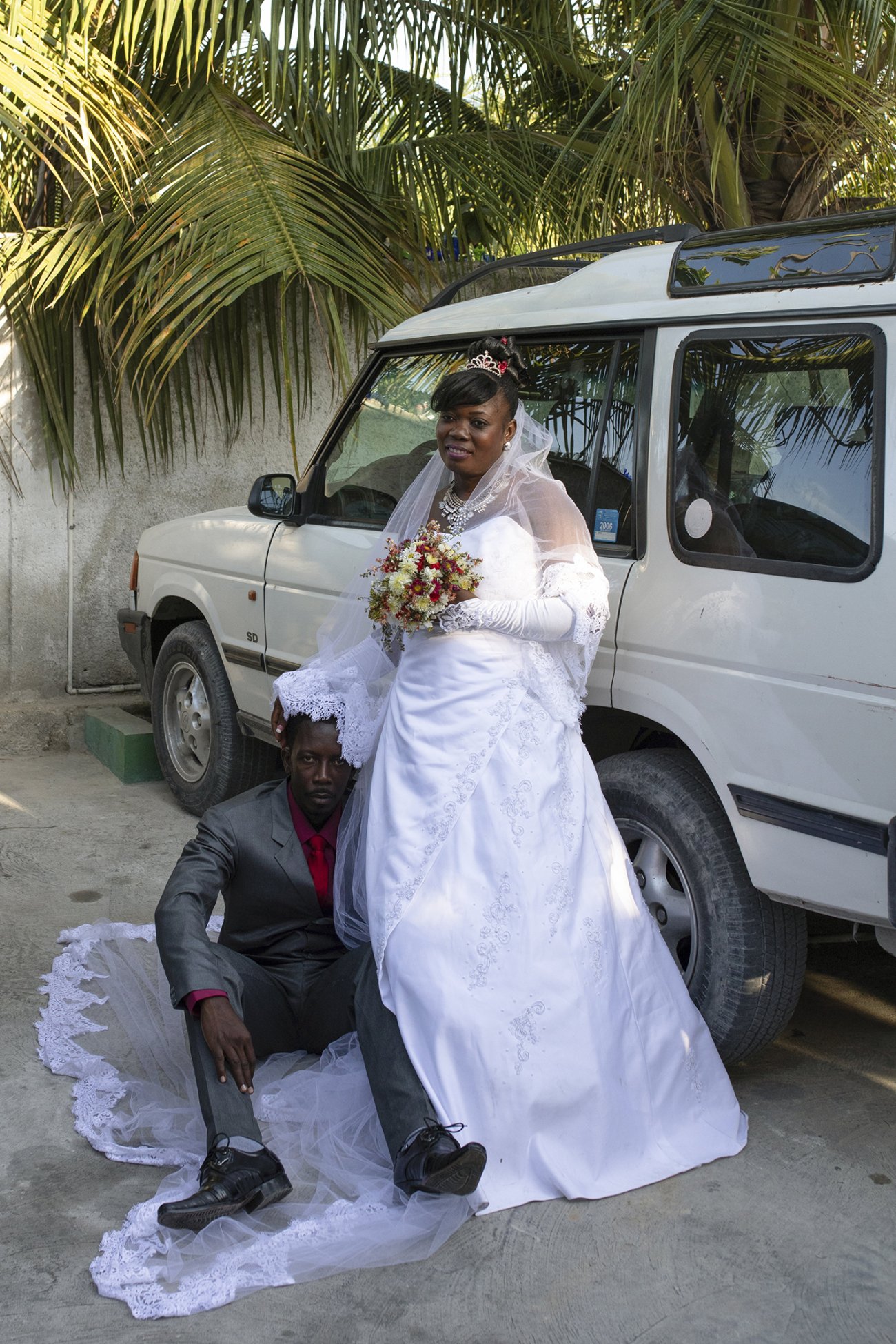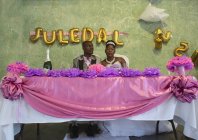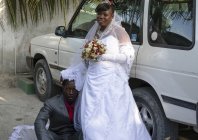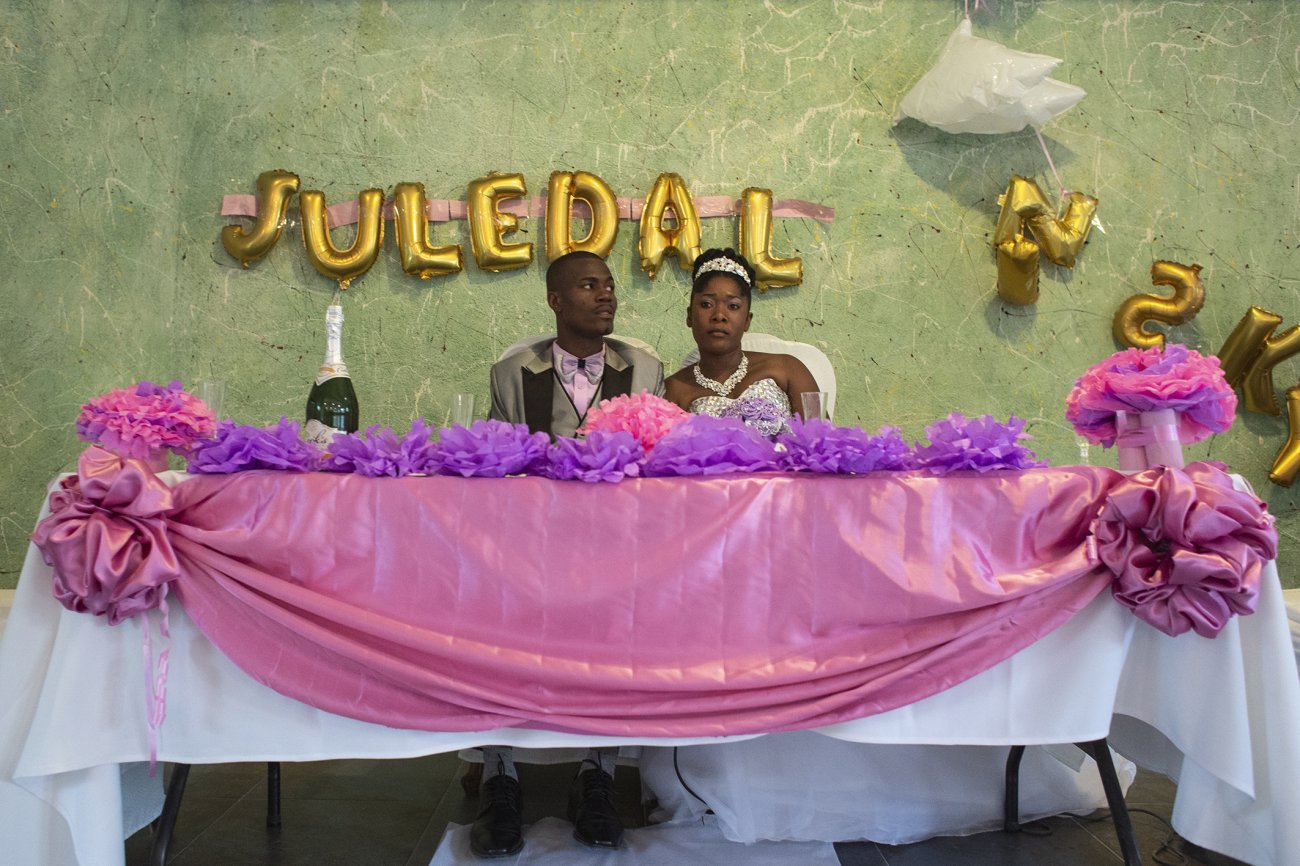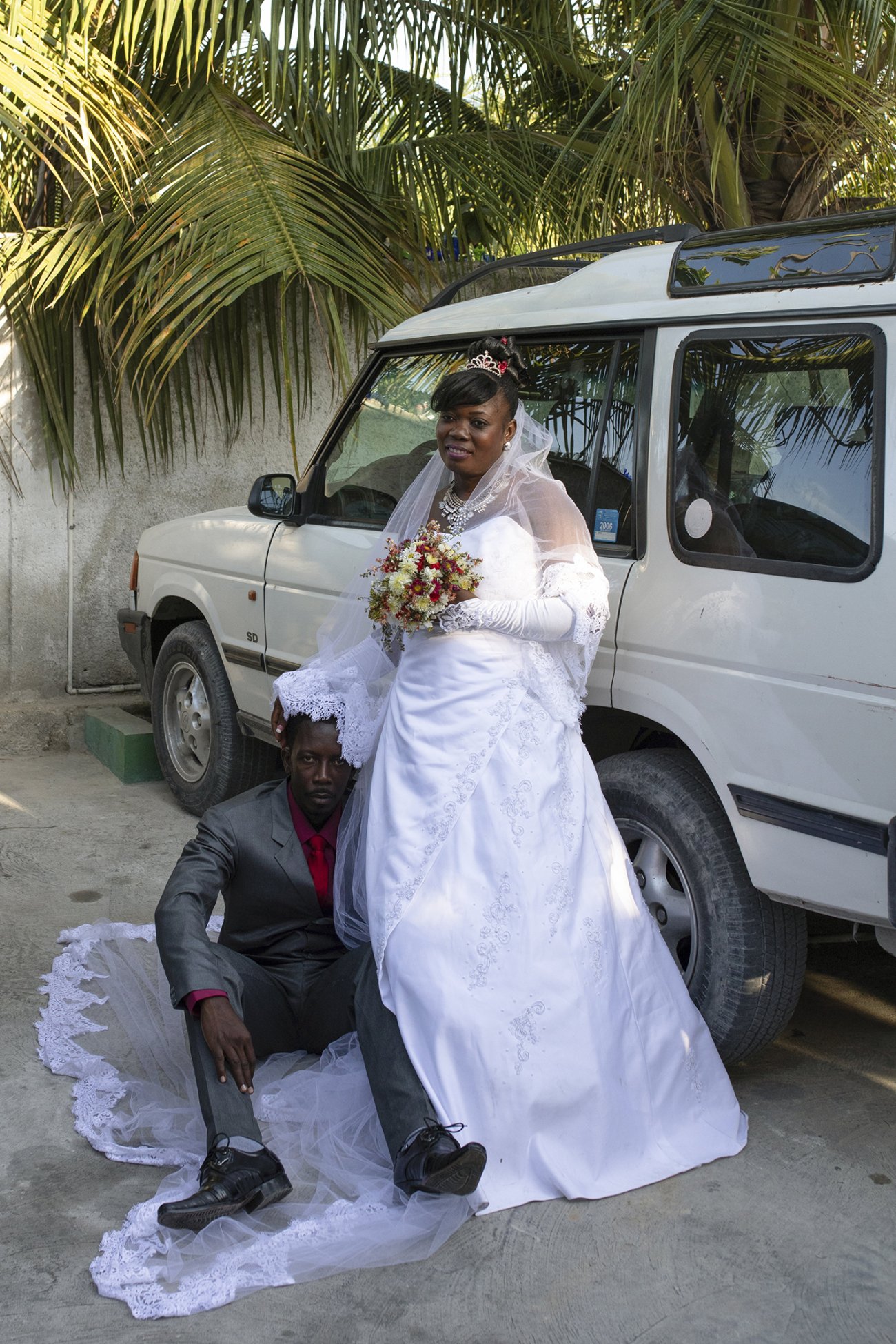 For five years, crossing the impoverished Caribbean country of Haiti, traveling by boat, motorbike, truck and even donkey, she covered many different weddings, ranging from modest ceremonies in slums and rural areas, middle-class celebrations in local halls, up to opulent events in grand mansions in the capital. She found that the weddings offered extraordinary insights into the country's traditions, the Americanization of Haitian culture, the extreme social divide, and Haitian resilience.
Couples have to overcome many obstacles to their weddings, from poverty and power cuts to civil unrest and hurricanes. In a country where more than half the population lives below the poverty line (with less than $2.41 a day), only the wealthiest can afford a grand wedding ceremony, a lavish reception and a honeymoon. Most devise ingenious solutions. Some marry in group ceremonies to save on church fees, and the reception meal can be simply fried plantain, rice and meat, with the community doing the cooking in a general spirit of solidarity. The cake may not be big enough for all the guests to have a slice, so it is presented as a display then taken home for the newlyweds and close friends and relatives. Some couples hire vehicles for the day, a pickup truck or motorcycle taxis for themselves and their guests, while others walk to church, up and down the hills in their wedding clothes, sweltering in the tropical heat. A couple with relatives living abroad may have them acting as "godparents" or witnesses, and will receive a financial contribution, including the purchase of the bridal gown, but most brides simply rent their gowns.
Valérie Baeriswyl was impressed to see that no matter how limited the finances, flamboyance was one element that was never missing from Haitian wedding ceremonies. A bridal procession at the church might include friends playing the roles of king and queen, while bridesmaids and groomsmen often dress in a style so similar to the bride and groom that it can be difficult to determine who is getting married.
"I didn't learn what I know about Haiti through political debates or health centers for cholera victims, but through magical surroundings with glitter and symbols when two people choose to say 'I do,' for better or for worse."