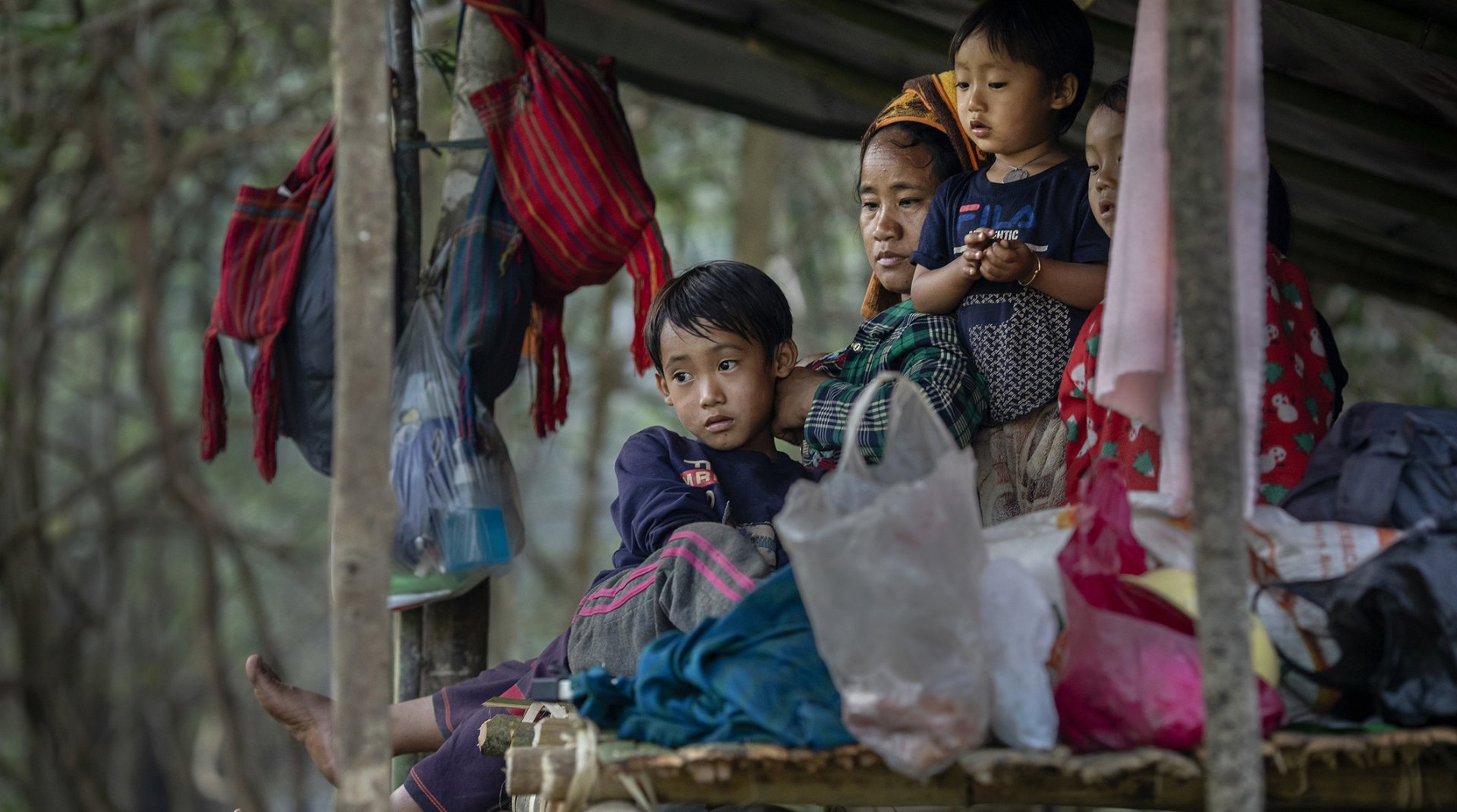 Inside Myanmar's Armed Uprising
Siegfried Modola
In Myanmar hopes for peaceful, democratic progress have faded. The Southeast Asian nation is now mired in conflict and chaos. Decades of poor governance and repressive military rule created a climate of violence, human rights abuses and chronic poverty. Steps towards democratic change were dashed when the military seized power in a coup on February 1, 2021. Thousands of civilians have been killed as fierce resistance from newly formed militias and ethnic armed groups are now waging guerrilla warfare on multiple fronts across the country.
In the town of Demoso in Kayah State, destroyed buildings and empty streets testify to the intensity of the clashes. Most of the area is under the control of the armed wing of the government in exile and the Karenni Army that has been fighting the armed forces of Myanmar, the Tatmadaw, for over 70 years.
Maw Soe Myar* is no ordinary child. She is only one year old but her world has been turned upside down by the cruelty of a regime that plunged her country into violence and uncertainty, forcing thousands of families like hers to flee. Gone are the familiar voices of neighbors echoing through the village; gone are the bright colors of the floormats in her home, and the whispers of her parents rocking her to sleep at night. What remains is the silent, somber look of her mother, Maw Pray Myar*, as she carries her across rocky valleys, through teak forests and tall, sharp, elephant grass that scratches her skin. Every step is a calculated move for fear she might trip and hurt her baby girl. They cross the Salween River and venture into a thick bamboo jungle, towards the border with Thailand, to safety. Here hundreds of displaced families have found refuge from the regime's brutal crackdown.
In another IDP camp not far from Demoso, a woman voices her worries while keeping an eye on her three children playing beneath a clear blue sky. "We always live in fear of airstrikes by the military. We know it is easy for them to attack civilians. That is what they do."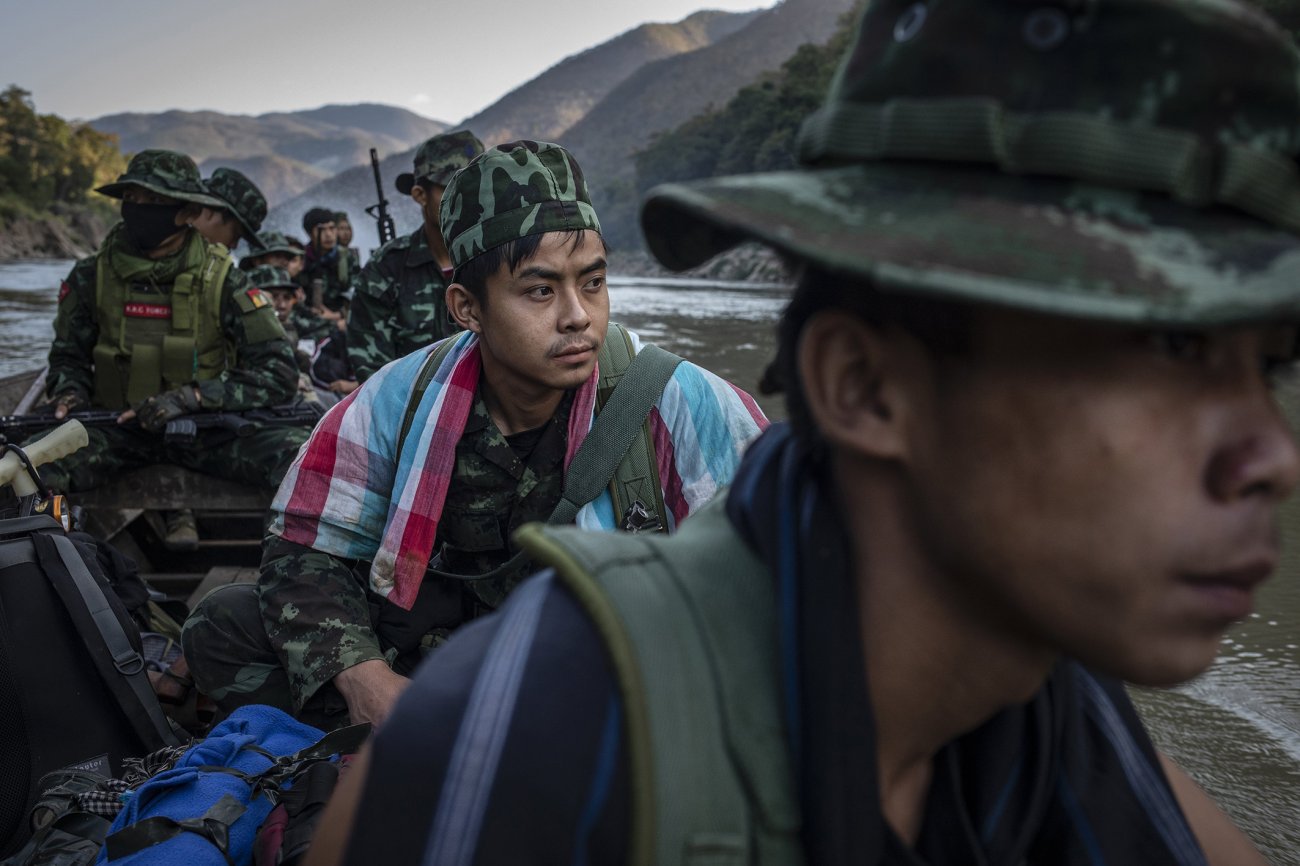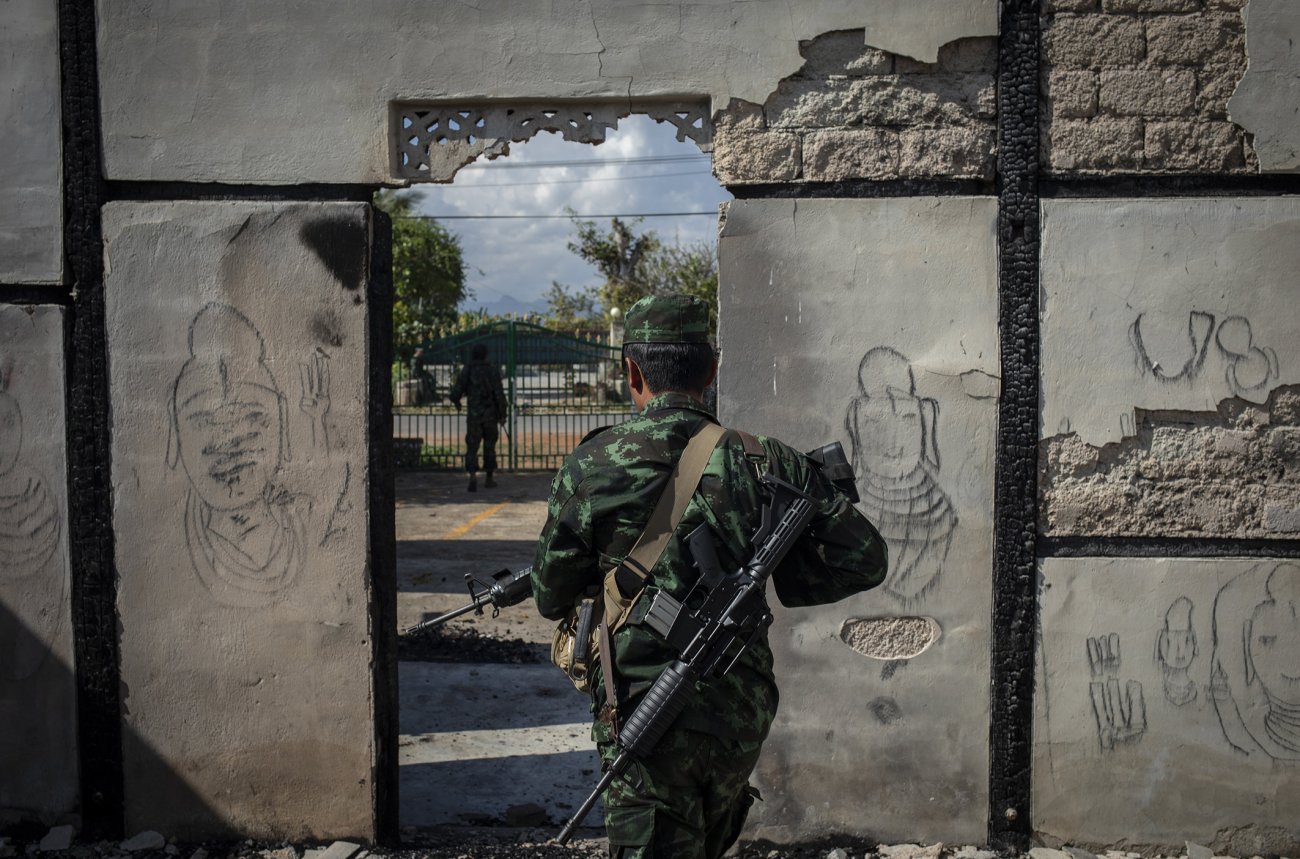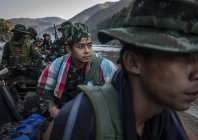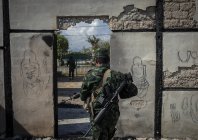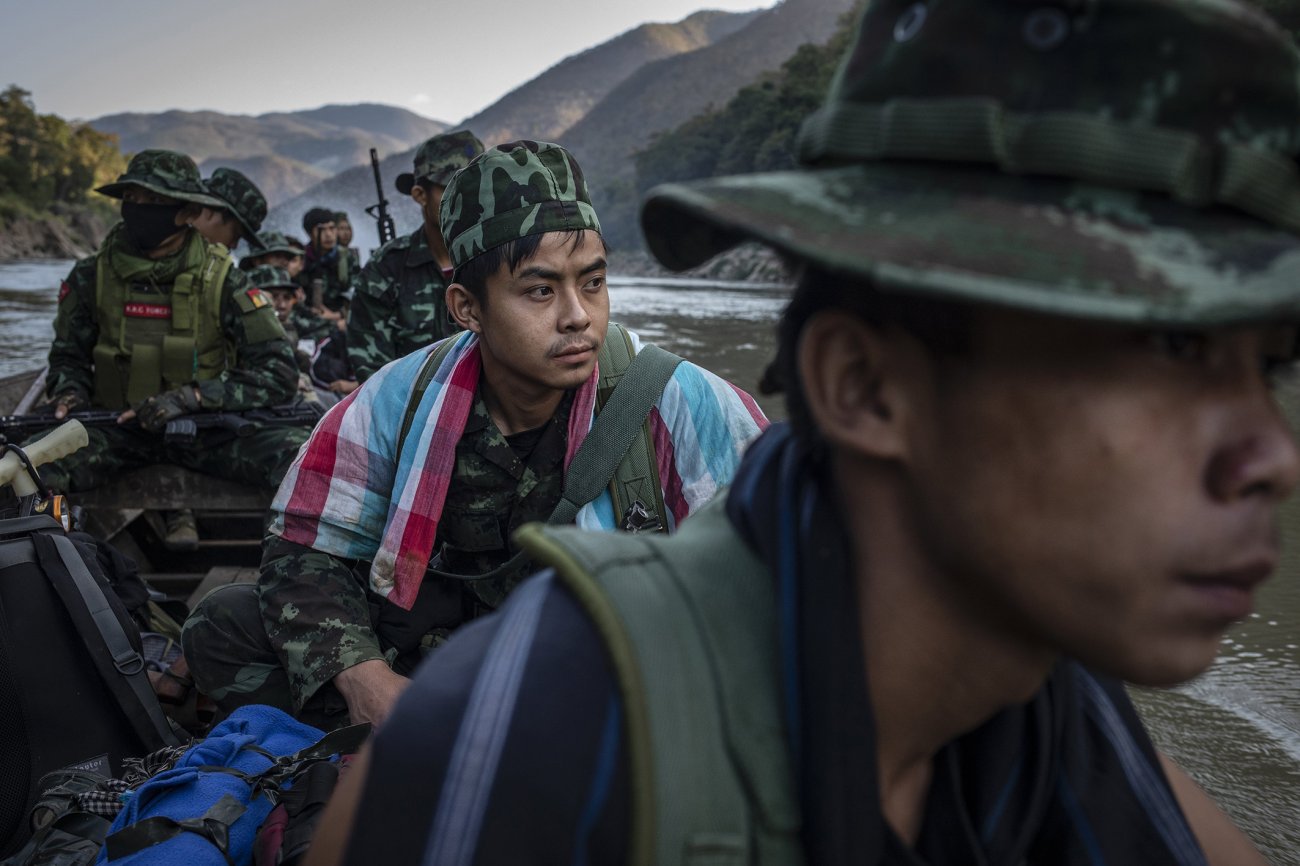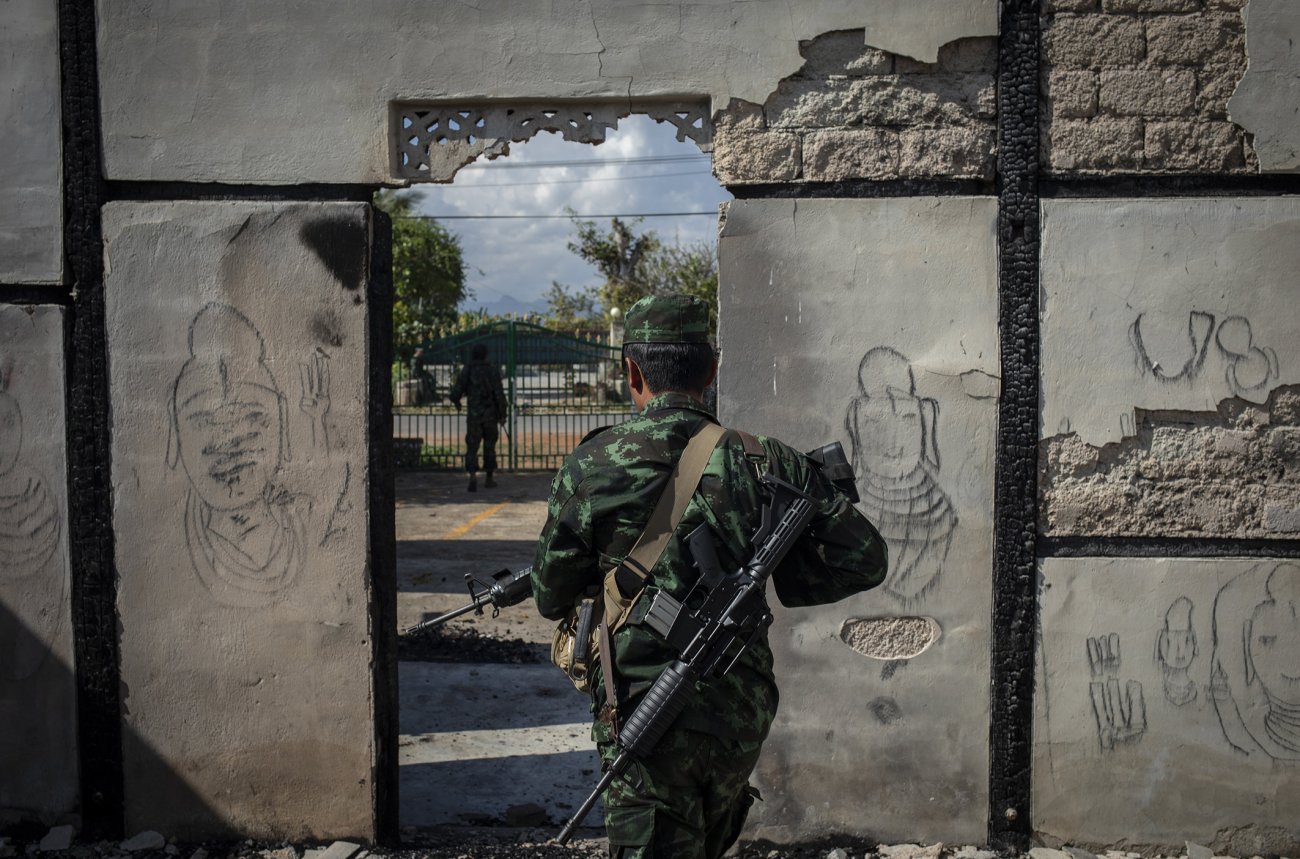 In an attack by the Tatmadaw in Hpruso Township (Kayah State) on December 24, 2021, at least 35 people, including four children and two humanitarian workers, were burned alive. On January 17, 2022, it was reported that an airstrike on an IDP camp had killed two young sisters in their sleep and an older man nearby, and left hundreds injured. Despite all odds, over the past year a growing sense of comradeship has spread throughout the population, with what seems like millions in both cities and rural areas rallying to the cause, putting their normal lives on hold to help in one way or another in the struggle for a future free from military rule.
In a hospital at a secret location near Loikaw, the capital of Kayah State, thirty medical students who followed the Civil Disobedience Movement are now de facto doctors, treating patients with the limited medical supplies available. A 22-year-old medical student from Yangon who joined the uprising described the situation. "We lack medicines to treat the injured. We have to refer many to other hospitals, far away, through government-controlled areas." Pausing by the bed of an eight-year-old boy suffering from severe burns to his legs she explains, "We do our best with what we have."
Siegfried Modola
All names have been changed.
All the photos were taken in Kayah State in eastern Myanmar.