ICRC Humanitarian Visa d'or Award – International Committee of the Red Cross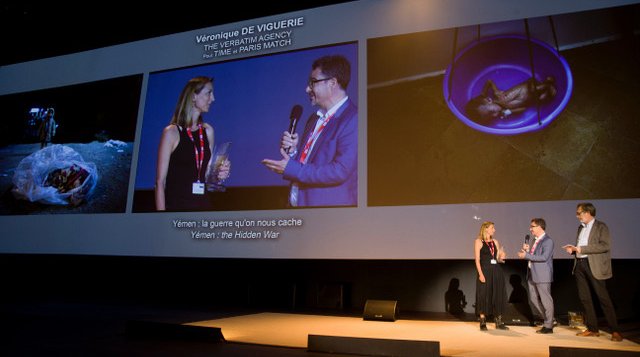 The ninth ICRC Humanitarian Visa d'or award will recognize the work of professional photojournalist who has covered a humanitarian issue related to a situation of armed conflict. The subject chosen for entries in 2019 is urban warfare and the impact on civilians, either trapped and hiding or forced to flee.
The ICRC was founded more than 150 years ago for the purpose of providing assistance and protection for people in times of armed conflict and other situations of violence. The ICRC operates in some sixty countries.
This year's award, with prize money of €8000 funded by the ICRC, will be presented during the evening show on Thursday, September 5.
For information on the award: Frédéric Joli: fjoli@icrc.org

You have until June 5, 2019 to download the rules and application form above or through the following link: http://cicr.blog.lemonde.fr/category/evenements/visa-dor-humanitaire-du-cicr/
Award winners
2018

Véronique de Viguerie
2015

Diana Zeneb Alhindawi
2011

Catalina Martin-Chico