Camille Lepage Award
sponsored by la SAIF & the Association Camille Lepage – On est ensemble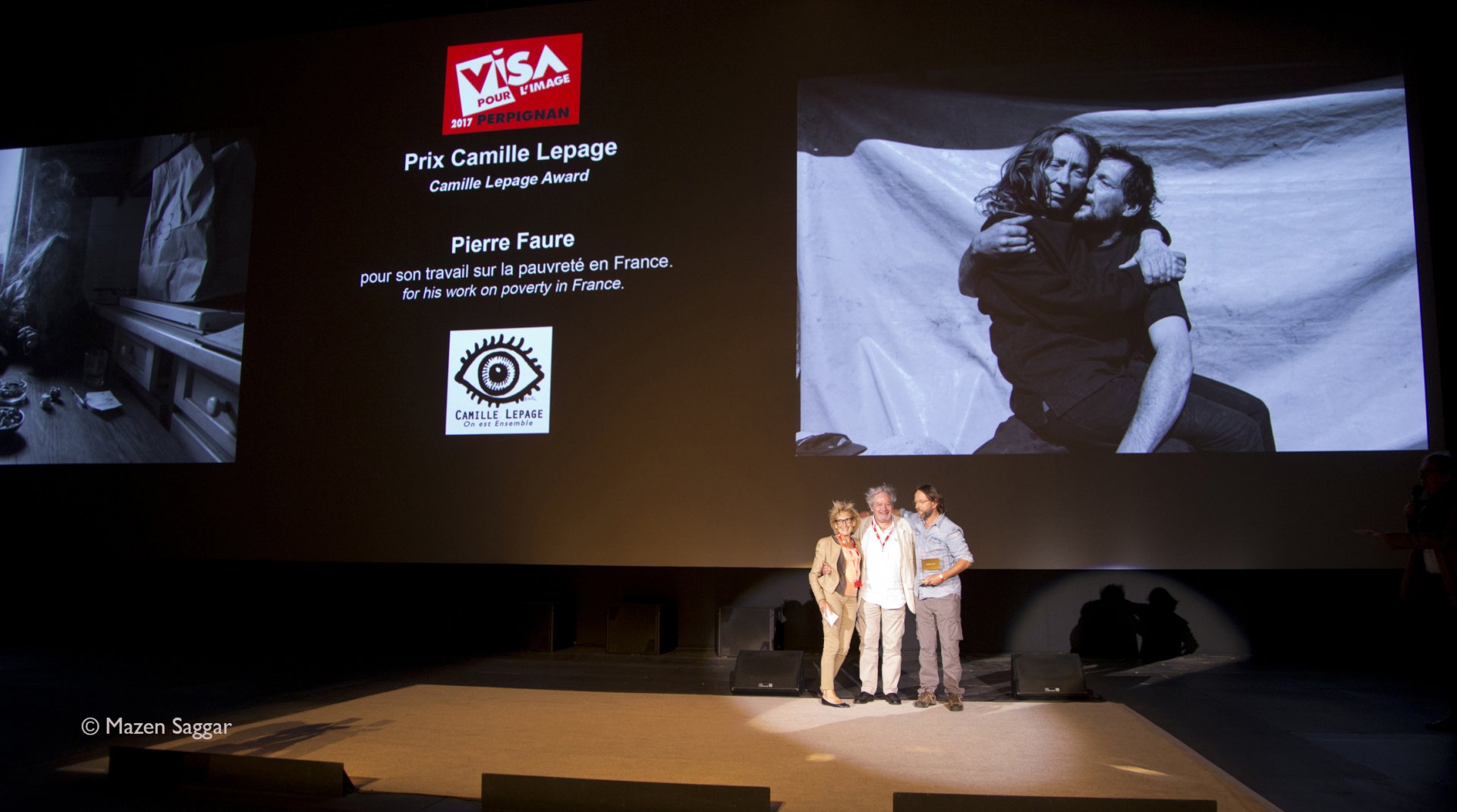 The Association named Camille Lepage – On est ensemble was founded on September 20, 2014, only months after the death of Camille Lepage while reporting in the Central African Republic. The Association commemorates Camille, her work and commitment. The publishing house CDP Editions - Collection des photographes published Camille Lepage's last report, and the proceeds from sales of the book were donated to the Association Camille Lepage – On est ensemble. Through this generous initiative, the association has been able to fund part of the award (with total prize money of €8000) which provides support and encouragement for a photojournalist committed to a long-term project. This year, for the second time, the collecting society la Saif is joining forces with the Association Camille Lepage – On est ensemble to fund the prize money. The award will be presented to this year's winner at the evening show on Thursday,September 6.
For further information: camillelepageaward@gmail.com
2018 applications are closed.