Transmission pour l'Image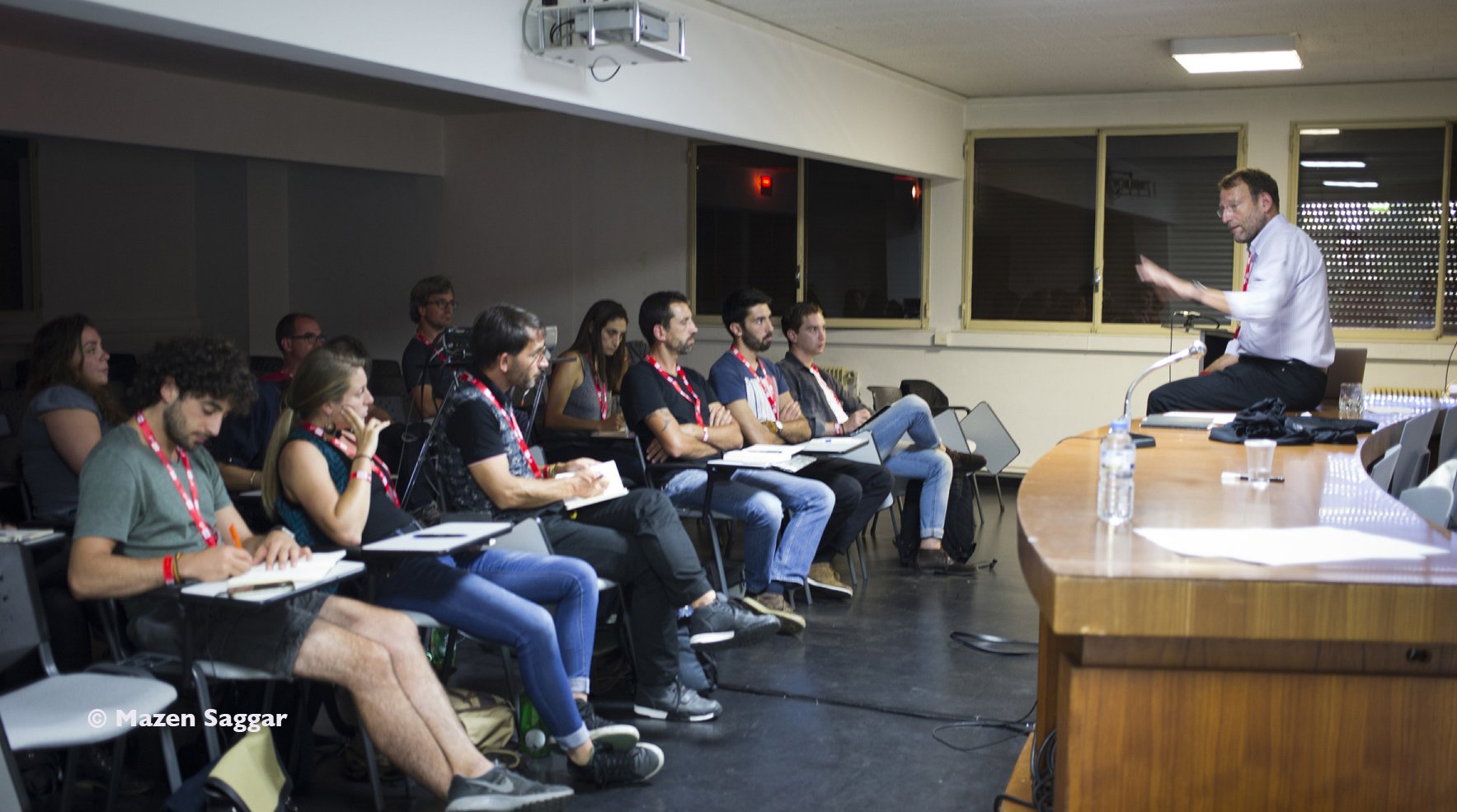 From September 2 to 4, 2019 3 days Direct contact Talking to people Hearing about their experiences
Information and applications : sylvie.grumbach@2e-bureau.com +33 1 42 33 93 18 A FEW PLACES STILL LEFT
Transmission pour l'Image is a forum for meeting and discussing, and most importantly it is for "transmission" from one generation of photojournalists – those who were and still are with us behind the adventure of Visa pour l'Image – handing on their knowledge and know-how to the next generation. Transmission is not a course on how to take pictures – quite the opposite. It is the photographers and picture editors who take the time needed to talk about their work and the choices they have made, who explain how they have produced, chosen, published and sold their pictures.
Transmission is here so that young photojournalists can take on and carry on the values that are the basic principles which Visa pour l'Image has always believed in.
The first ten applicants will have the privilege of being part of this full-time experience over three days, listening, talking and learning with professional mentors.
João Silva will be running Transmission pour l'Image and will invite eminent figures to form the team with him (list to be announce).
João Silva - photographer, The New York Times Joao Silva, a member of the famous Bang-Bang Club, has covered many wars and conflicts over the past twenty years; he was seriously injured in Afghanistan in October 2010.
Anthony Feinstein
Professor of psychiatry at the University of Toronto, Anthony Feinstein has been working on post-traumatic stress disorder in journalists for the past two decades, raising awareness on the issue.
Brent Stirton
South African photographer and special correspondent for Getty Images Reportage, Brent Stirton has done regular assignments for National Geographic, The New York Times, Le Figaro Magazine, Time, and other leading publications, and has received many international awards. Most of his work is long-term investigative coverage of issues related to wildlife conservation, sustainable development, and the state of the planet.
Alvaro Ybarra Zavala
Spanish photographer Alvaro Ybarra Zavala has covered conflicts in many different regions; he endeavors to understand the world we live in, and what we have in common. His work has been published by the leading international press including Time, Newsweek, The New York Times, The Sunday Times, L'Espresso, Vanity Fair and Le Monde, and he has won a number of awards. Alvaro Ybarra Zavala sees photography as a way of challenging memories set in our minds as dogma, attempting to present more than one angle. He would like his photographs to trigger an inner dialogue which would be the first stage in achieving a shared understanding and developing hope for the future.
Jean-Philippe Rémy
Jean-Philippe Rémy is a feature reporter and correspondent for Le Monde newspaper and is in charge of the paper's regional office in Johannesburg, South Africa. He often works in close partnership with a photographer. In 2013, he received the Visa d'or News award for a report on the use of chemical weapons in Syria, conducted together with the photographer Laurent Van der Stockt.
Fees: €500 (Enrolment includes accreditation + Visa "professional" badge). Accommodation not included
TRANSMISSION will be conducted in English.