Transmission pour l'Image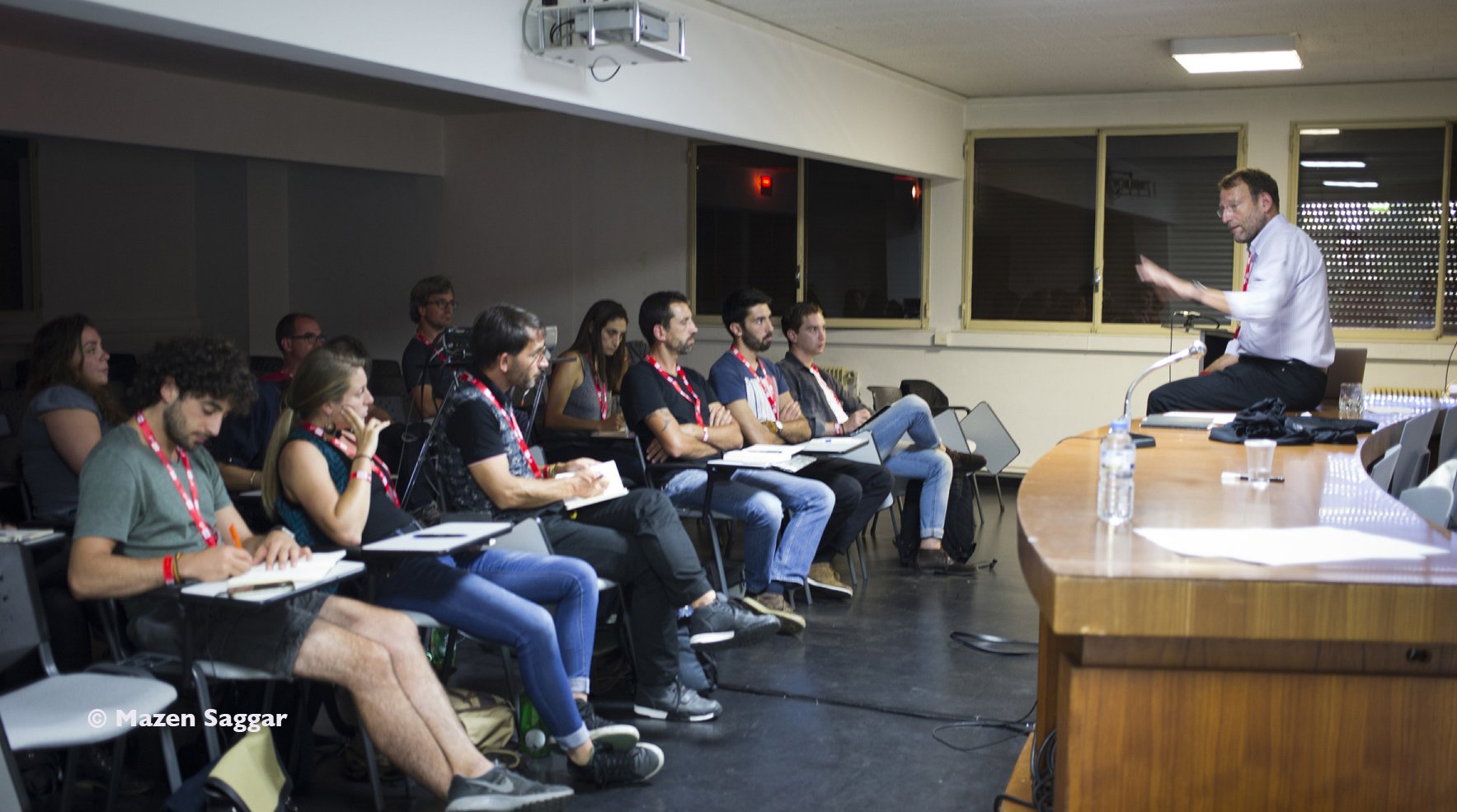 From September 2 to 4, 2019 3 days Direct contact Talking to people Hearing about their experiences
Information and applications before July 1, 2019: sylvie.grumbach@2e-bureau.com +33 1 42 33 93 18
Transmission pour l'Image is a forum for meeting and discussing, and most importantly it is for "transmission" from one generation of photojournalists – those who were and still are with us behind the adventure of Visa pour l'Image – handing on their knowledge and know-how to the next generation. Transmission is not a course on how to take pictures – quite the opposite. It is the photographers and picture editors who take the time needed to talk about their work and the choices they have made, who explain how they have produced, chosen, published and sold their pictures.
Transmission is here so that young photojournalists can take on and carry on the values that are the basic principles which Visa pour l'Image has always believed in.
The first ten applicants will have the privilege of being part of this full-time experience over three days, listening, talking and learning with professional mentors.
João Silva will be running Transmission pour l'Image and will invite eminent figures to form the team with him (list to be announce).
JOÃO SILVA - photographer, The New York Times Joao Silva, a member of the famous Bang-Bang Club, has covered many wars and conflicts over the past twenty years; he was seriously injured in Afghanistan in October 2010.
Fees: €500 (Enrolment includes accreditation + Visa "professional" badge). Accommodation not included
TRANSMISSION will be conducted in English.