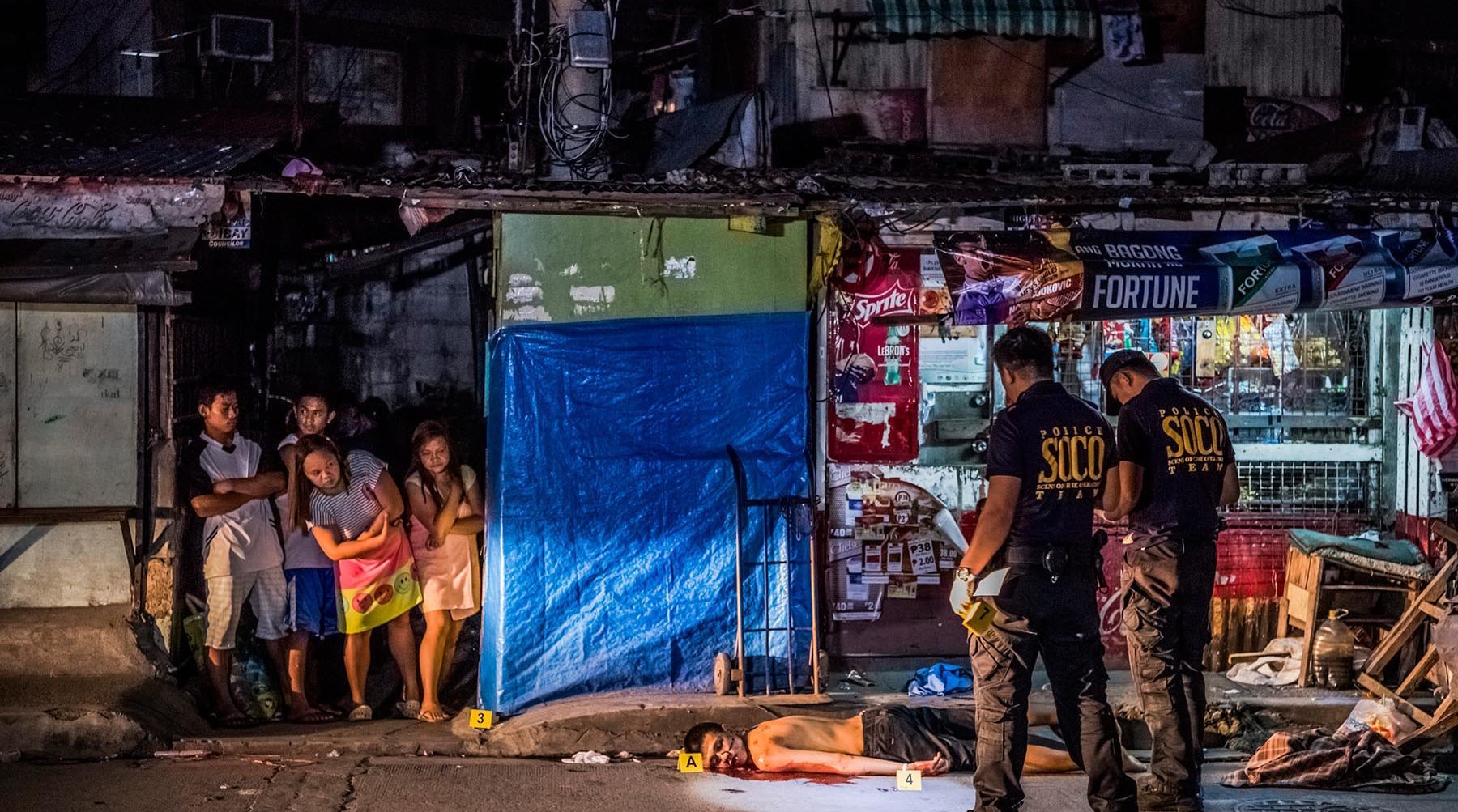 "They are Slaughtering Us Like Animals"
Daniel Berehulak
pour The New York Times
Inside President Rodrigo Duterte's brutal antidrug campaign in the Philippines.
You hear a murder scene before you see it: the desperate cries of a new widow, the piercing sirens of police cars, the thud, thud, thud of the rain drumming on the pavement of a Manila alleyway, and on the back of Romeo Torres Fontanilla. Tigas, as Mr. Fontanilla was known, was lying facedown in the street when I pulled up after 1 a.m. He was 37. Gunned down, witnesses said, by two unknown men on a motorbike. The downpour had washed his blood into the gutter.
The rain-soaked alley in the Pasay district of Manila was my seventeenth crime scene on my eleventh day in the capital of the Philippines. I had come to document the bloody and chaotic campaign against drugs that President Rodrigo Duterte began after taking office on June 30, 2016. Since then, over 3,000 people have been slain at the hands of the police alone.
Over my 35 days in the country, I photographed 57 murder victims at 41 sites. I witnessed bloody scenes almost everywhere: on the sidewalk, on train tracks, outside a girls' school, 7-Eleven stores and McDonald's, on mattresses in bedrooms and sofas in living-rooms. I watched as a woman peeked through her fingers at one of these grisly sights, shielding herself while taking one last glance at the man killed in the middle of a busy road.
Not far away, I found Michael Araja, dead in front of a "sari sari" kiosk, shot down by two men on a motorcycle, a common tactic known as "riding in tandem." In another neighborhood, a bloodied Barbie doll lay next to 17-year-old Erika and her boyfriend, Jericho (23). "They are slaughtering us like animals," said a bystander, too scared to give his name.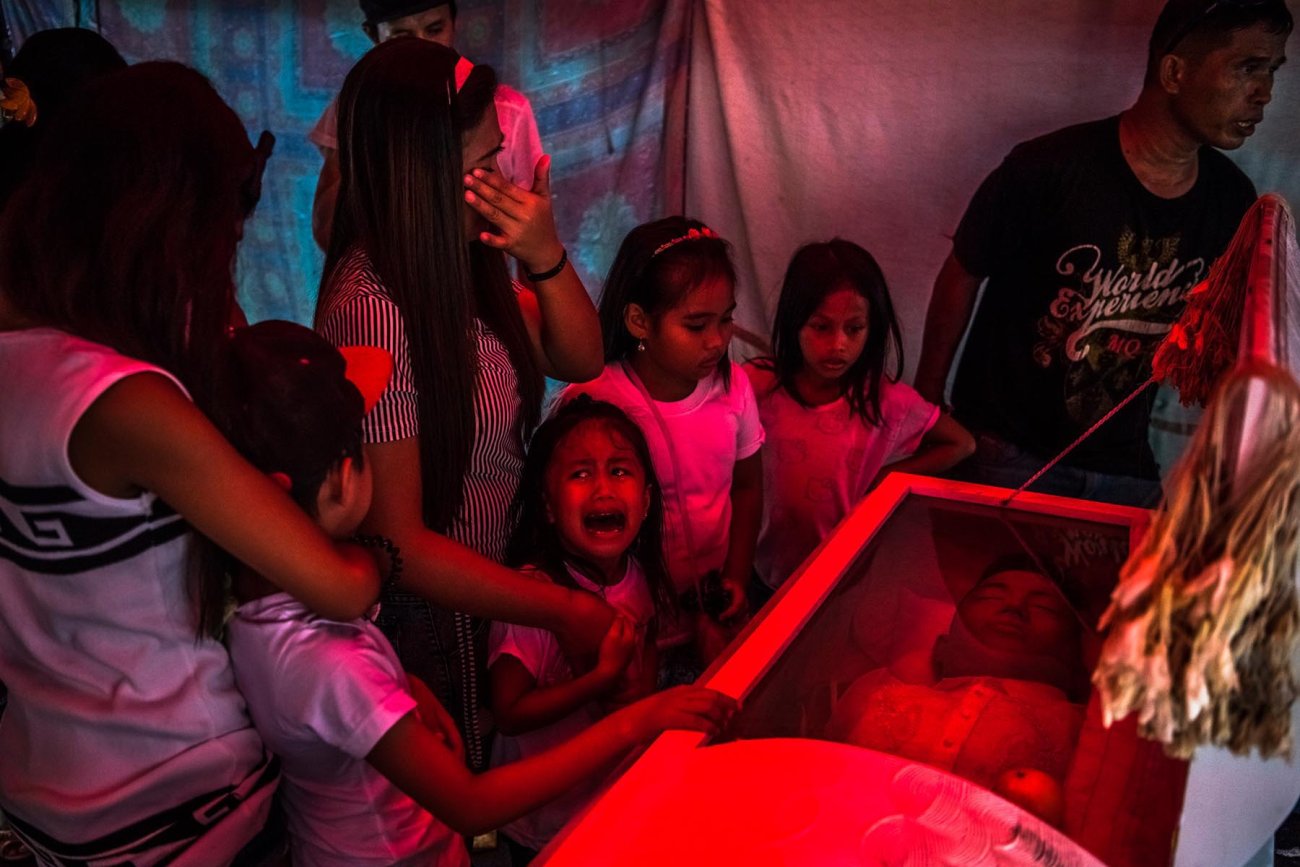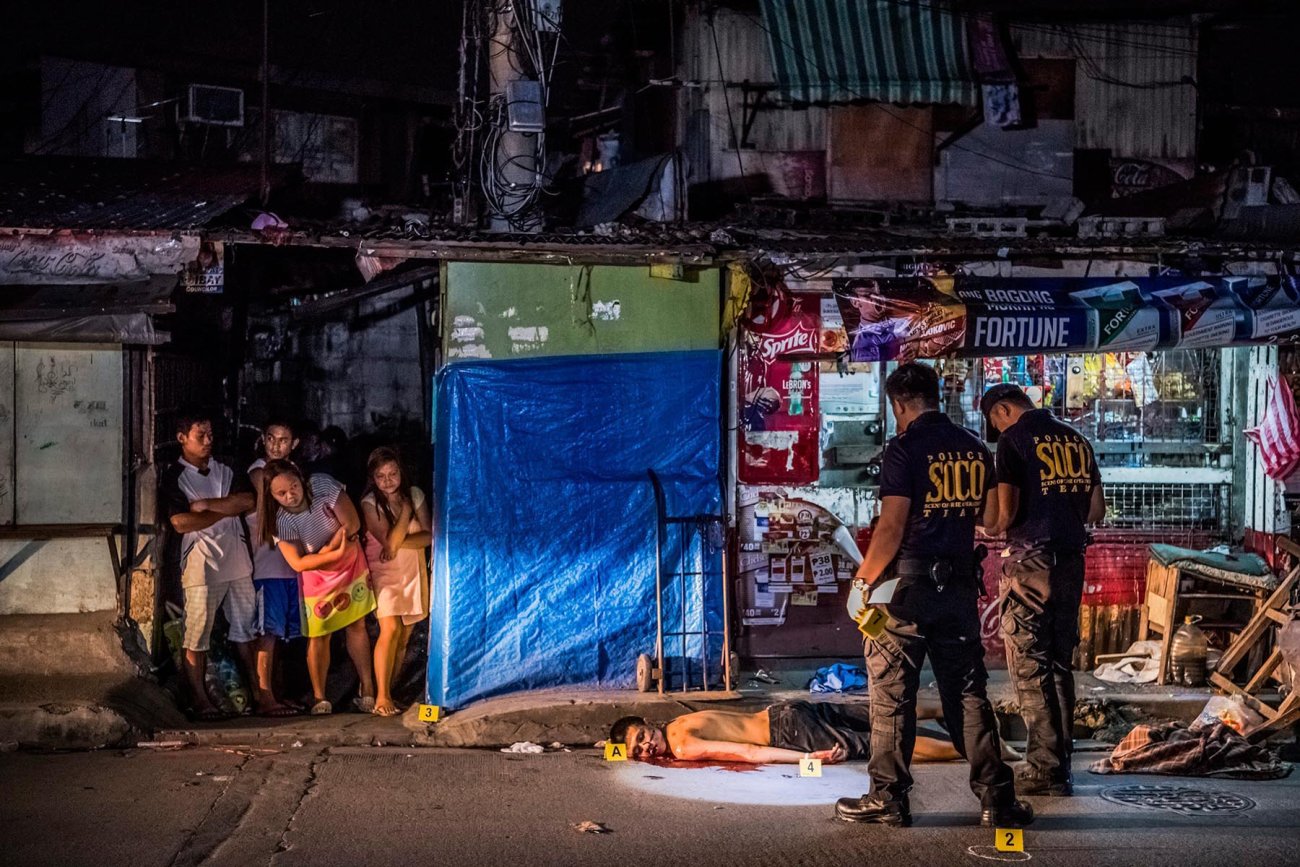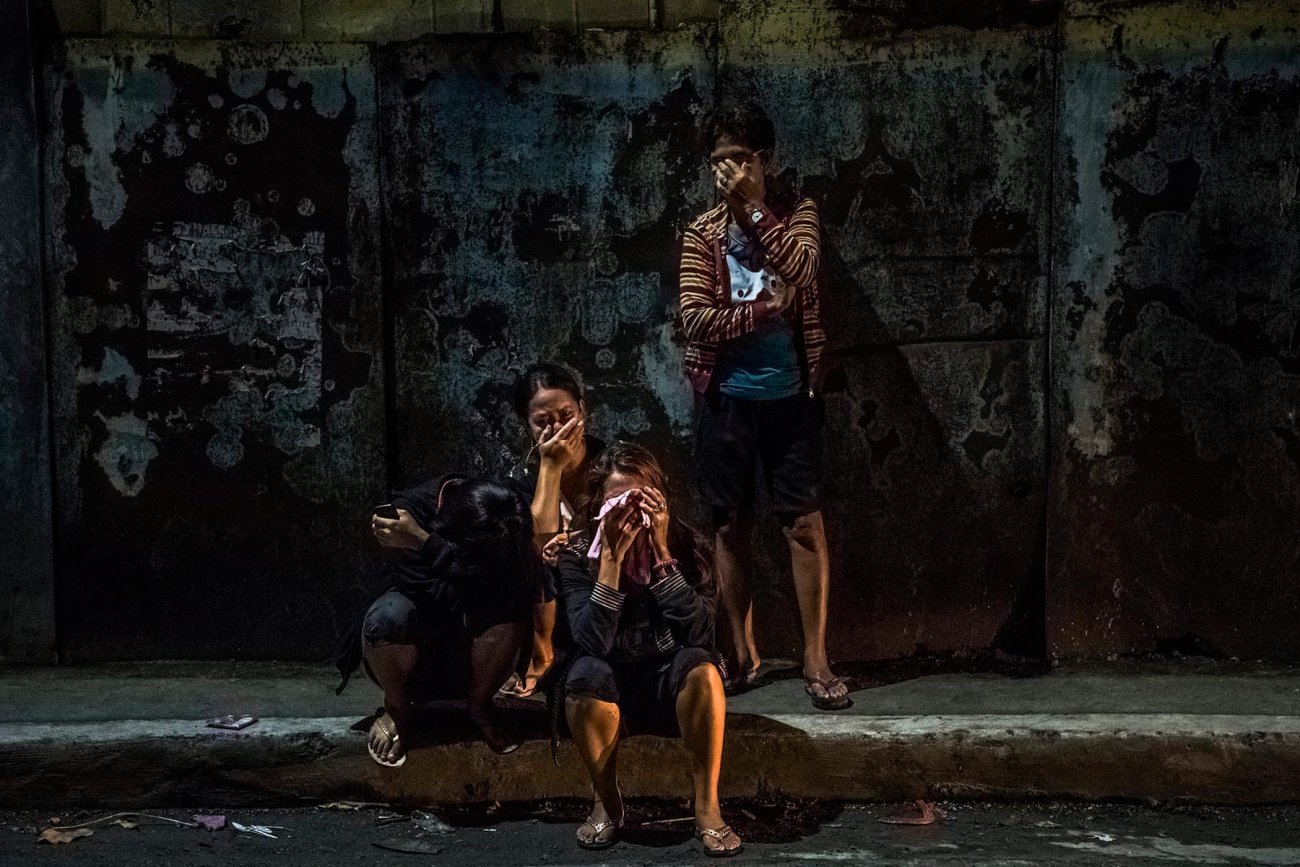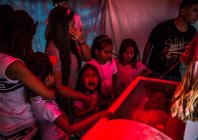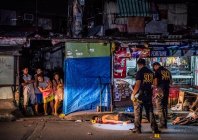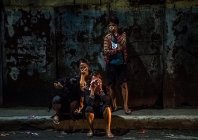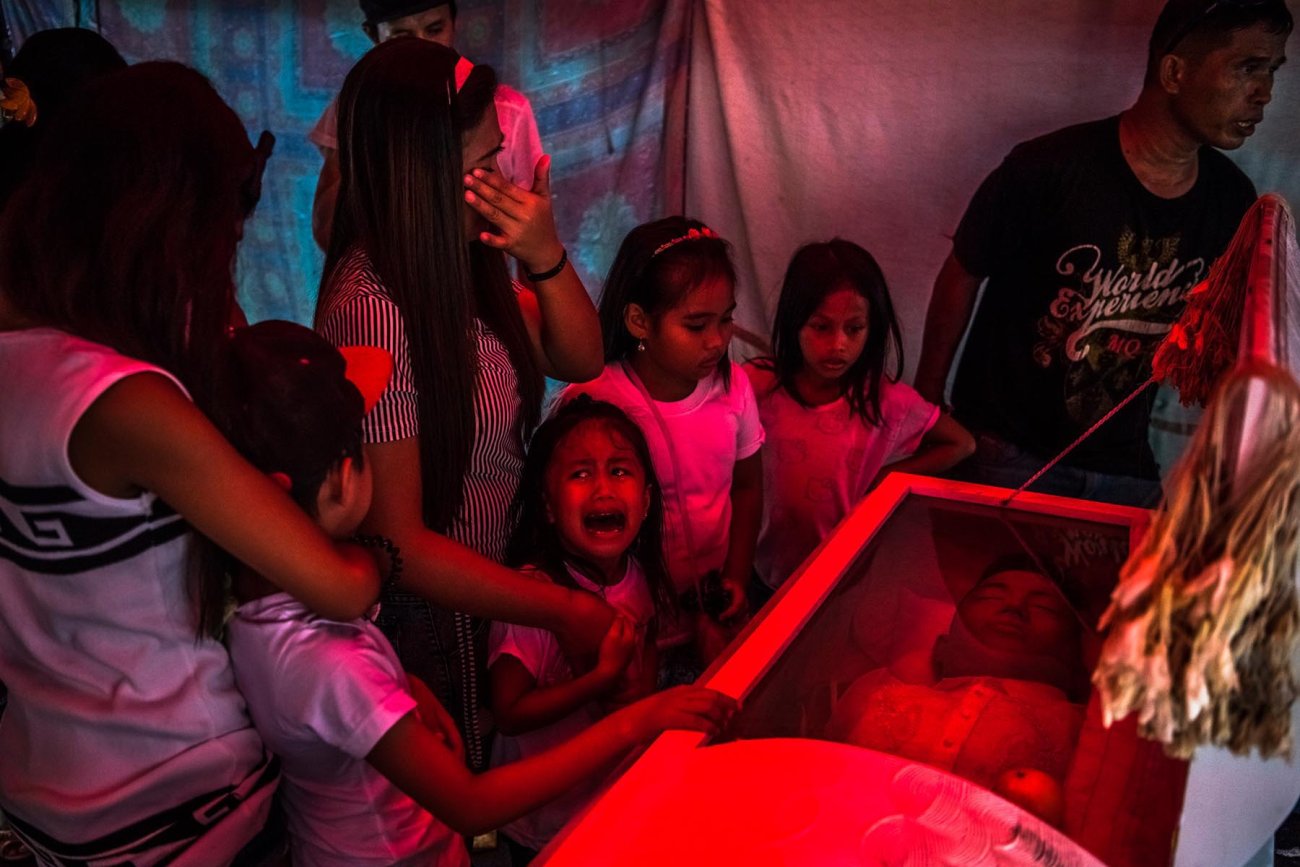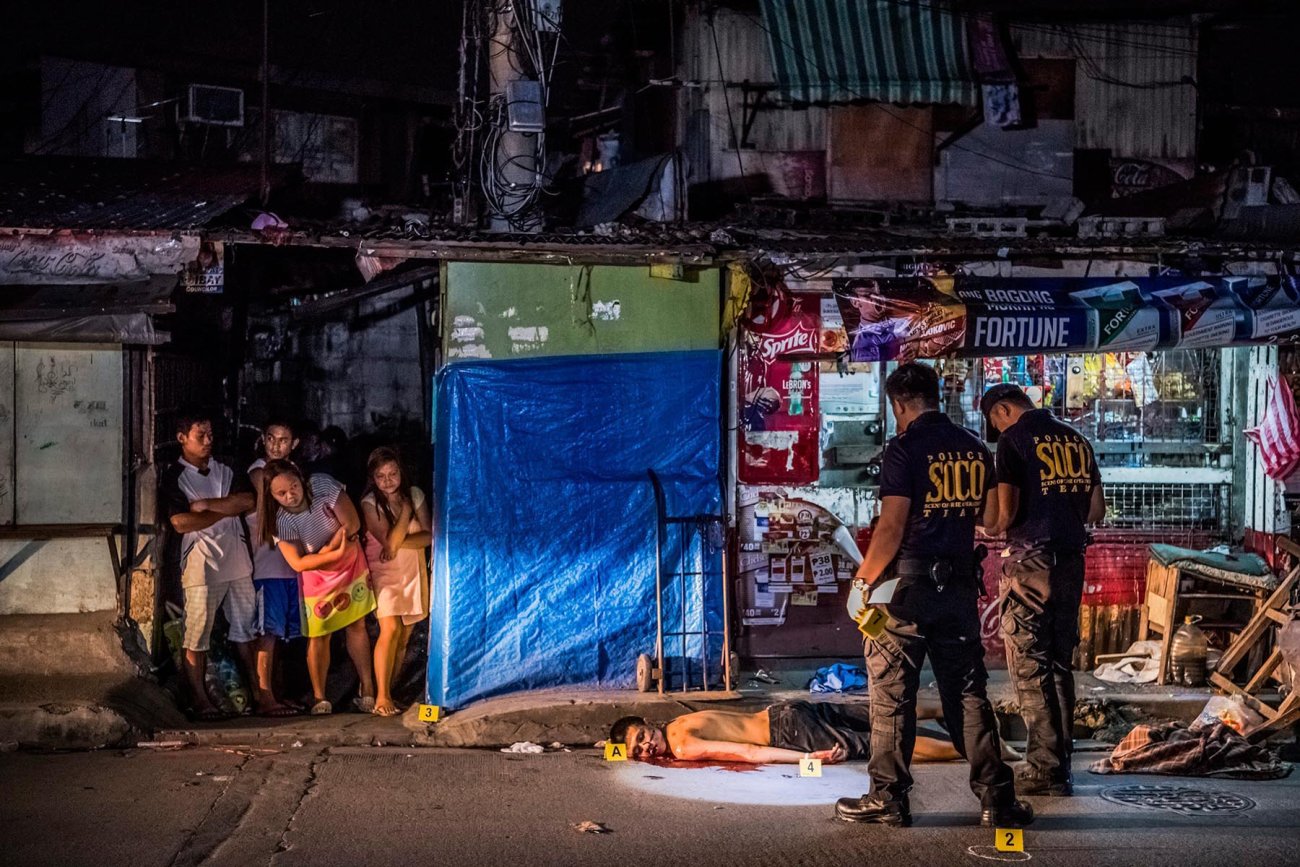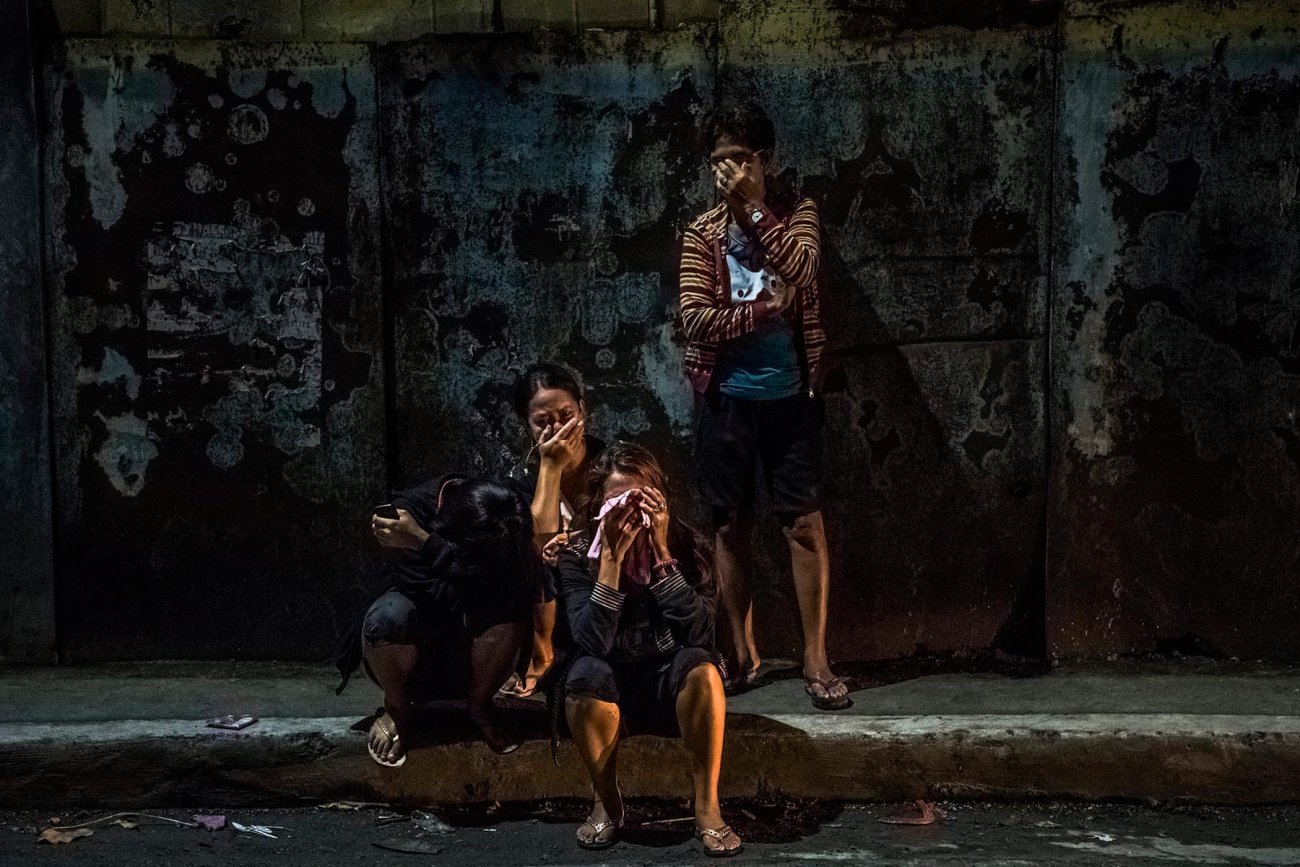 I have worked in sixty countries, covered wars in Iraq and Afghanistan, and I spent much of 2014 living inside West Africa's Ebola zone in the grips of fear and death, but what I experienced in the Philippines was a new level of ruthlessness: police officers summarily shooting anyone suspected of drug dealing or use, vigilantes responding to President Duterte's call to "slaughter them all." In October, he had said "You can expect 20,000 or 30,000 more." And in December, after a telephone call with President-elect Trump, he reported that Mr. Trump had endorsed his brutal antidrug campaign: "He said that, well, we are doing it as a sovereign nation, the right way."
In addition to those killed in official drug operations, the National Police have records of more than 3,500 unsolved homicides since July 1, 2016. More than 35,600 people have been arrested in antidrug operations named Project Tokhang, "tokhang" meaning "knock and plead" in Cebuano, Mr. Duterte's mother tongue. In affluent neighborhoods of estates and gated communities, there can sometimes be a polite knock at the door, an officer handing a pamphlet detailing the consequences of drug use to the person who answers. In poorer districts, the police grab teenage boys and men off the street, run background checks, make arrests, and sometimes shoot to kill. Government forces have gone door to door to more than 3.5 million homes.
My nights in Manila would begin around 9 p.m. at the police district press office, where I joined a group of local reporters waiting for word of the latest killings. We would set off in convoys, hazard lights flashing, speeding through red lights. I kept daily diaries and audio recordings of these overnight operations, working with Rica Concepcion, a Filipino reporter with 30 years experience. We joined the police on numerous operations. We also went on our own to places where people had been killed and bodies found. Relatives and neighbors often told stories very different from official police accounts.
As my time in the Philippines wore on, the killings seemed to become more brazen; police officers appeared to do little to hide their involvement in what were essentially extrajudicial executions. "Nanlaban" is the term used by police for cases when a suspect resists arrest and ends up dead. It means "He fought it out." Nanlaban had become a grim joke. "There is a new way of dying in the Philippines," said Redentor C. Ulsano, the police superintendent in the Tondo district. He smiled and held his wrists together in front of him, pretending to be handcuffed.
I also photographed wakes and funerals, a growing part of daily life under Mr. Duterte. Relatives and priests rarely mention the brutal causes of death. Bodies are stored in funeral parlors while relatives struggle to raise the money needed. In the morgue, the dead are stacked like firewood, with nothing between the corpses. Funeral directors bargain over some, and others end up in a mass grave with other victims of the president's drug war.
Daniel Berehulak