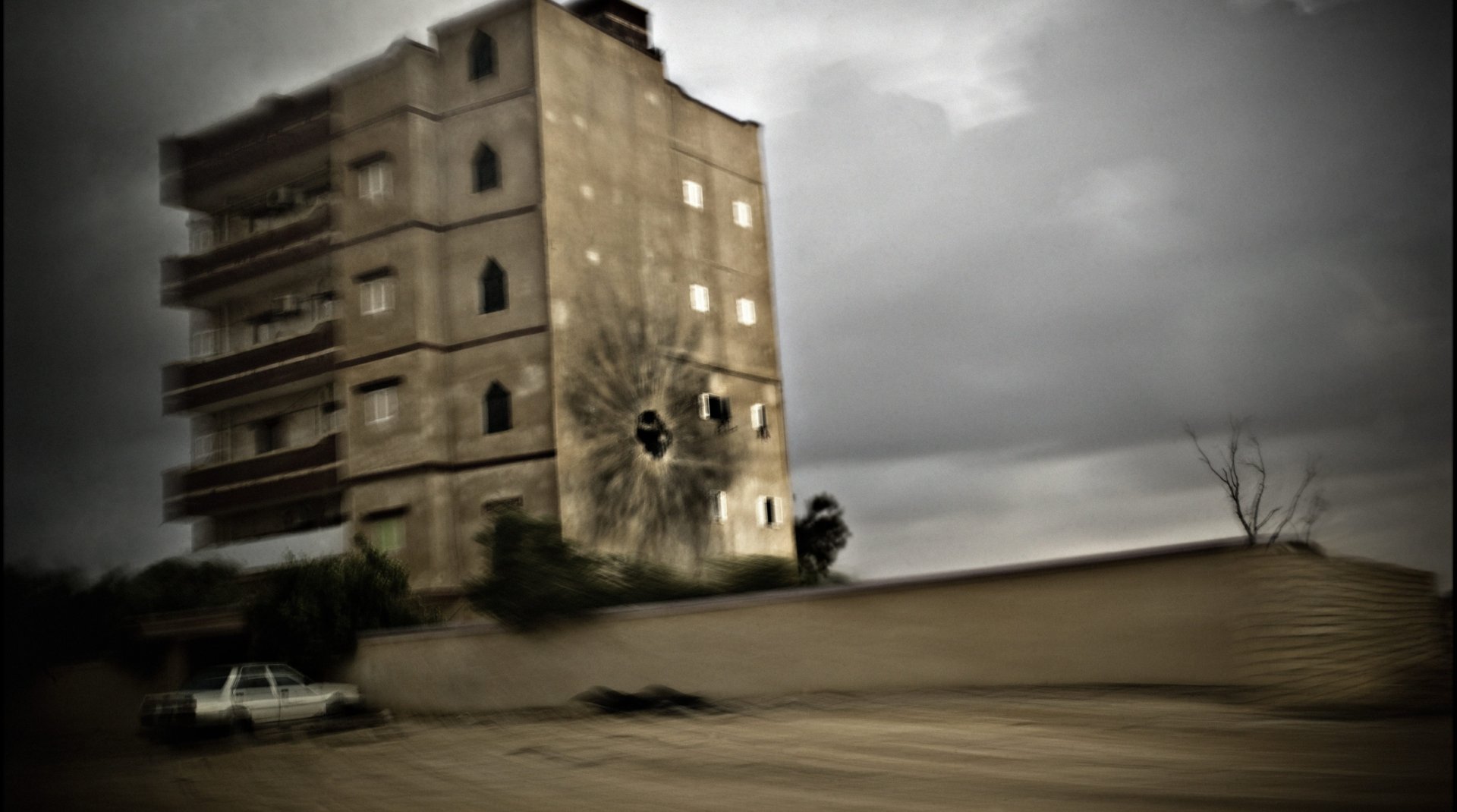 2004-2012
Rémi Ochlik
IP3 Press
It was Spring 2004. Mark Grosset, director of Icart-Photo school, drew our attention to the work of one of his students. His end of year project: Haiti. Truly remarkable!
It was a "first" report, but with such maturity. That outstanding report was screened at Campo Santo on the last evening of the festival, offering clear evidence that photojournalism was well and truly alive. Then came the Congo, Haiti again, and Tunisia, Egypt, Libya – Rémi Ochlik was following the Arab Spring.
On February 22 his career came to a sudden end. He was hit by Bashar el-Assad's shellfire, in Homs, Syria, with Marie Colvin of the Sunday Times.
On February 22 photojournalism lost one of its most promising figures, and we are now paying him a well deserved tribute with this exhibition.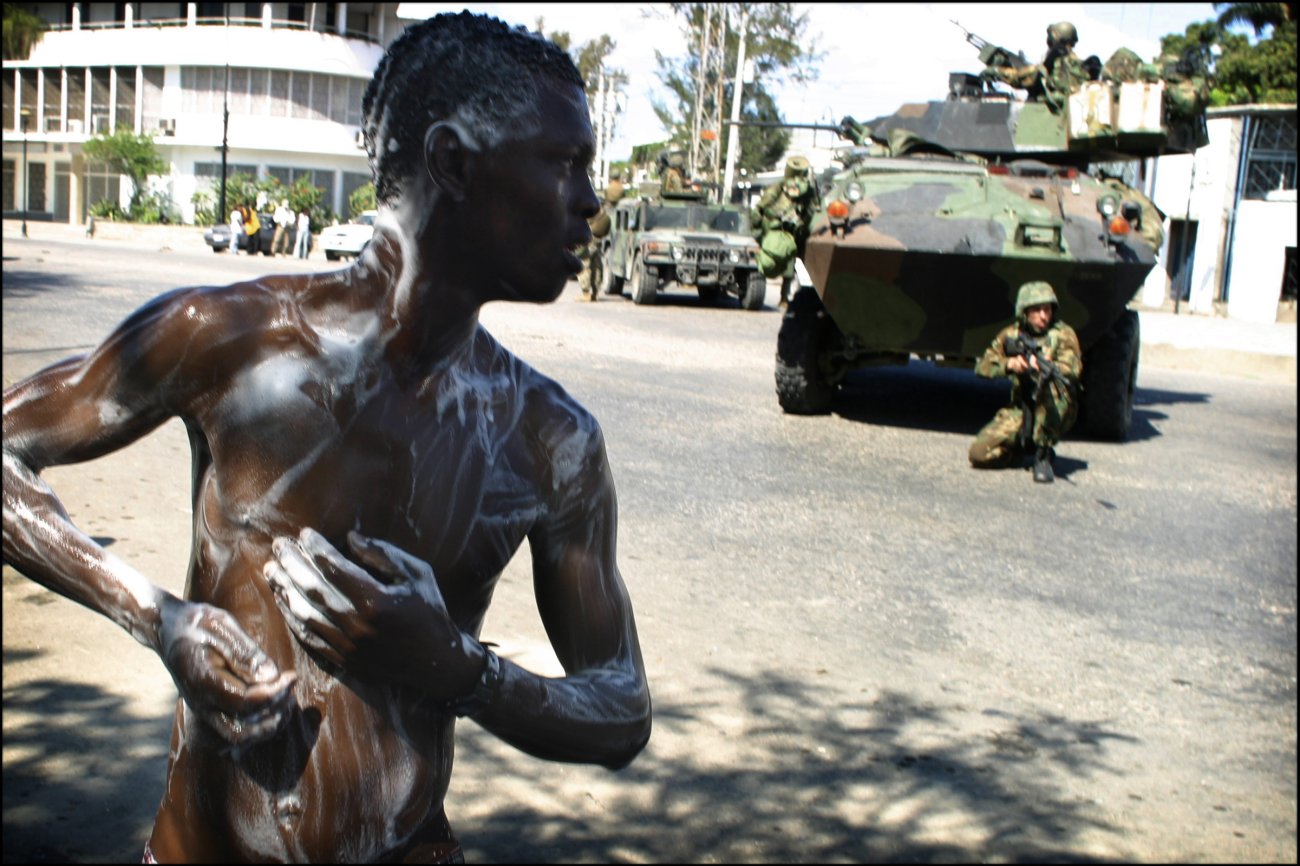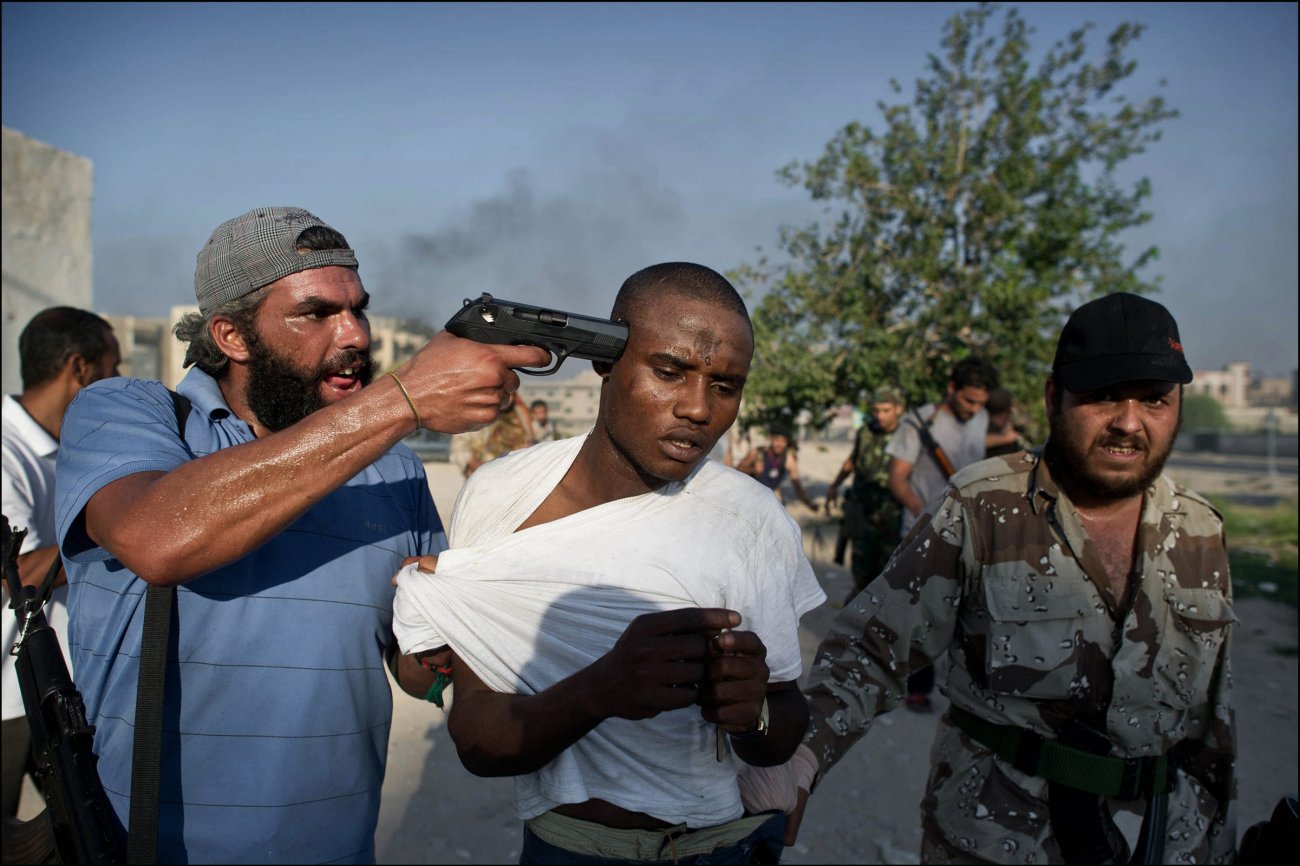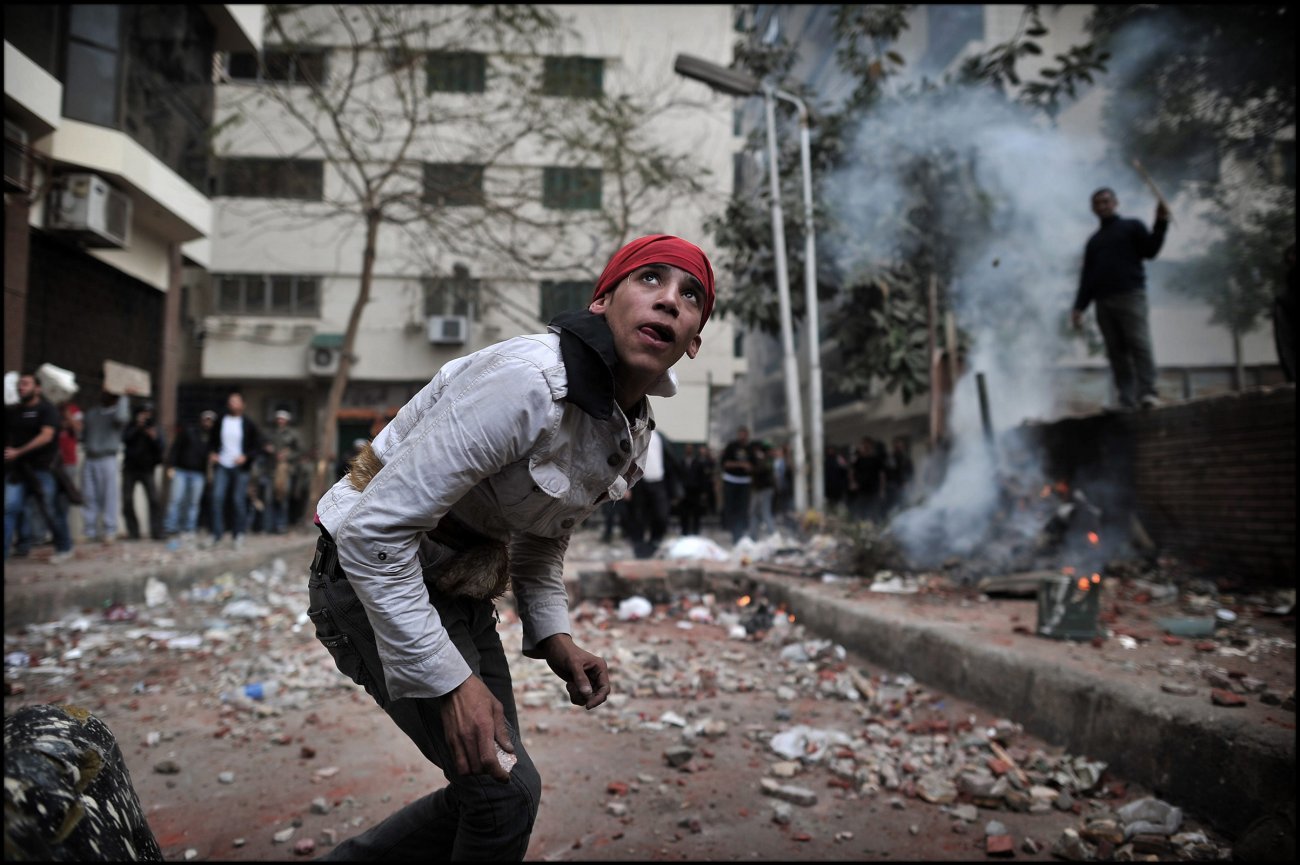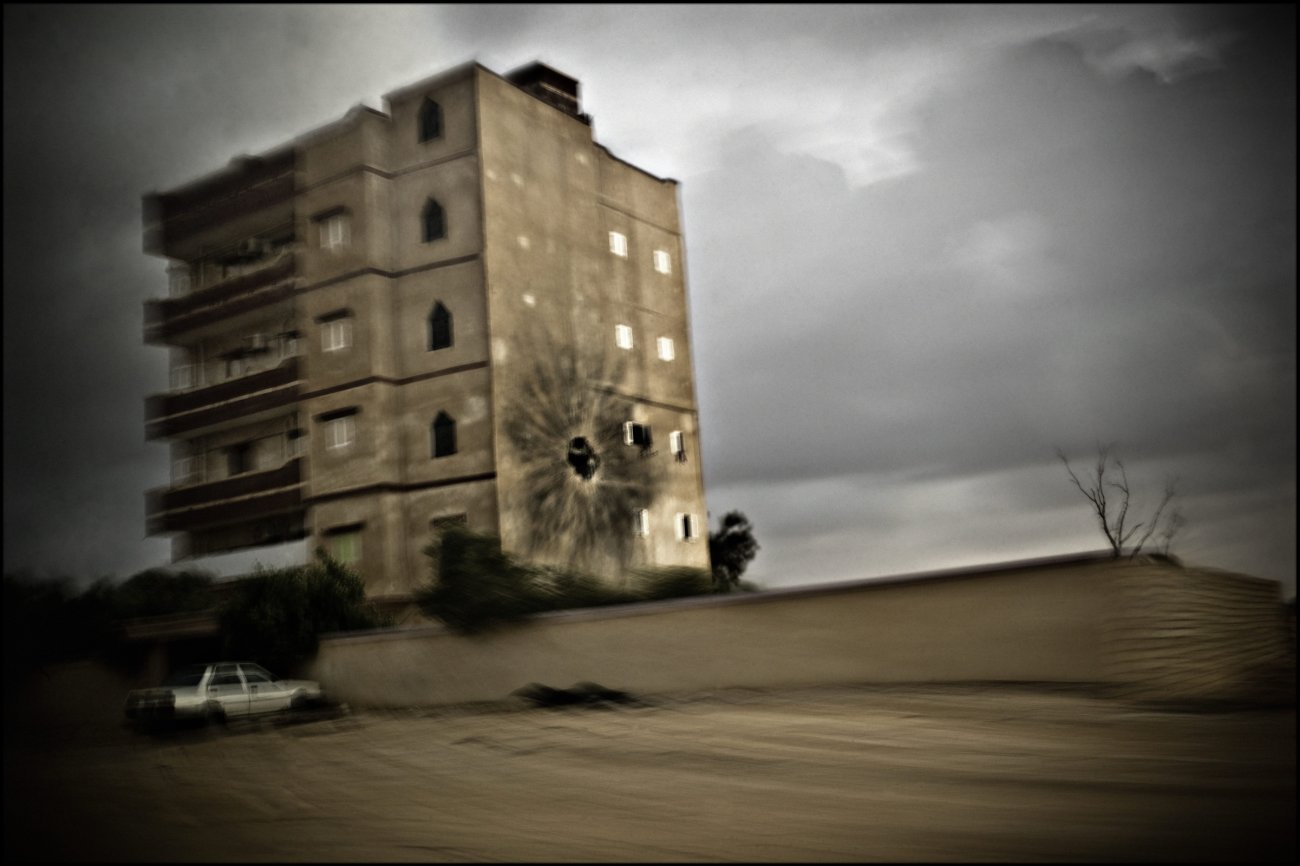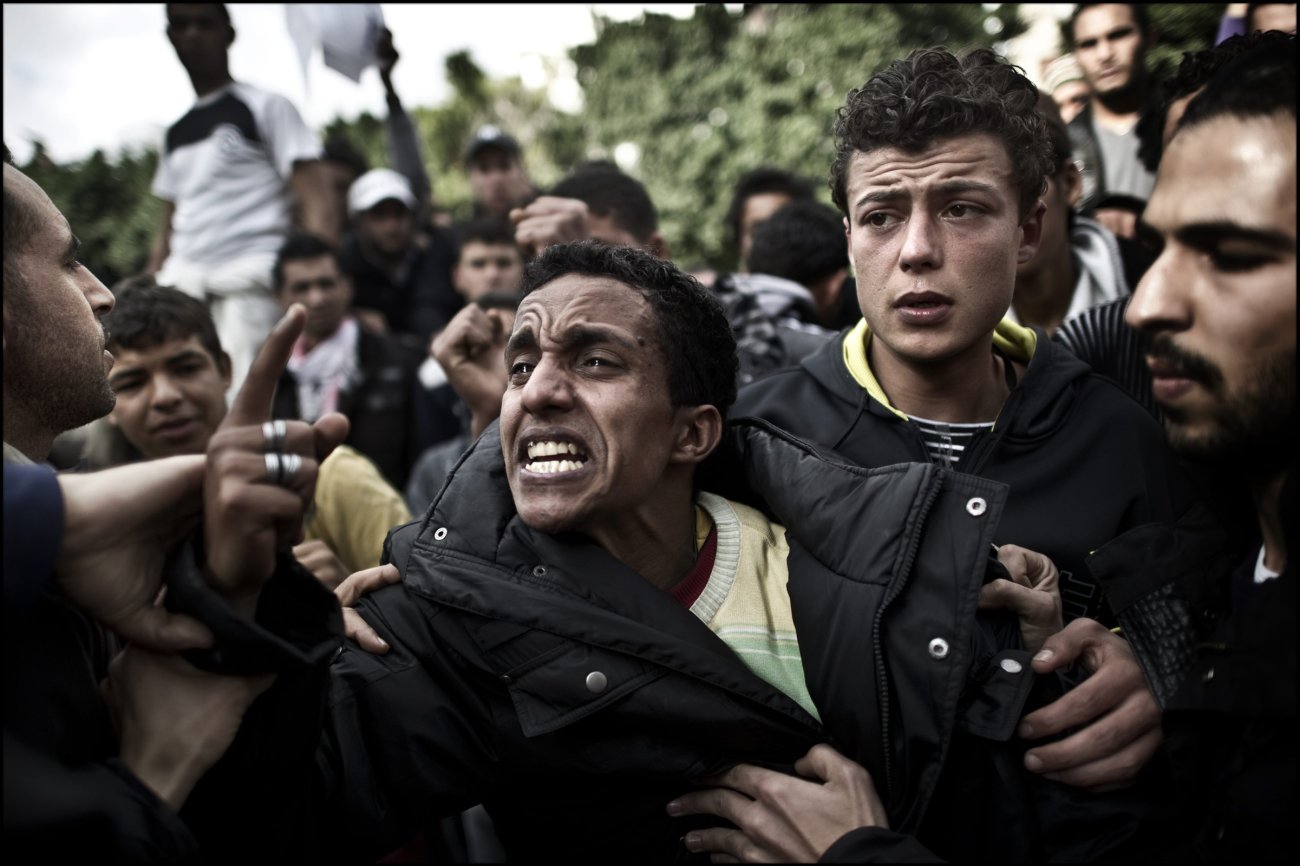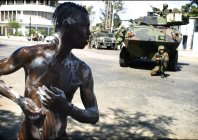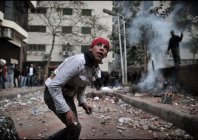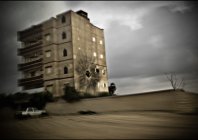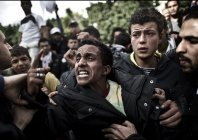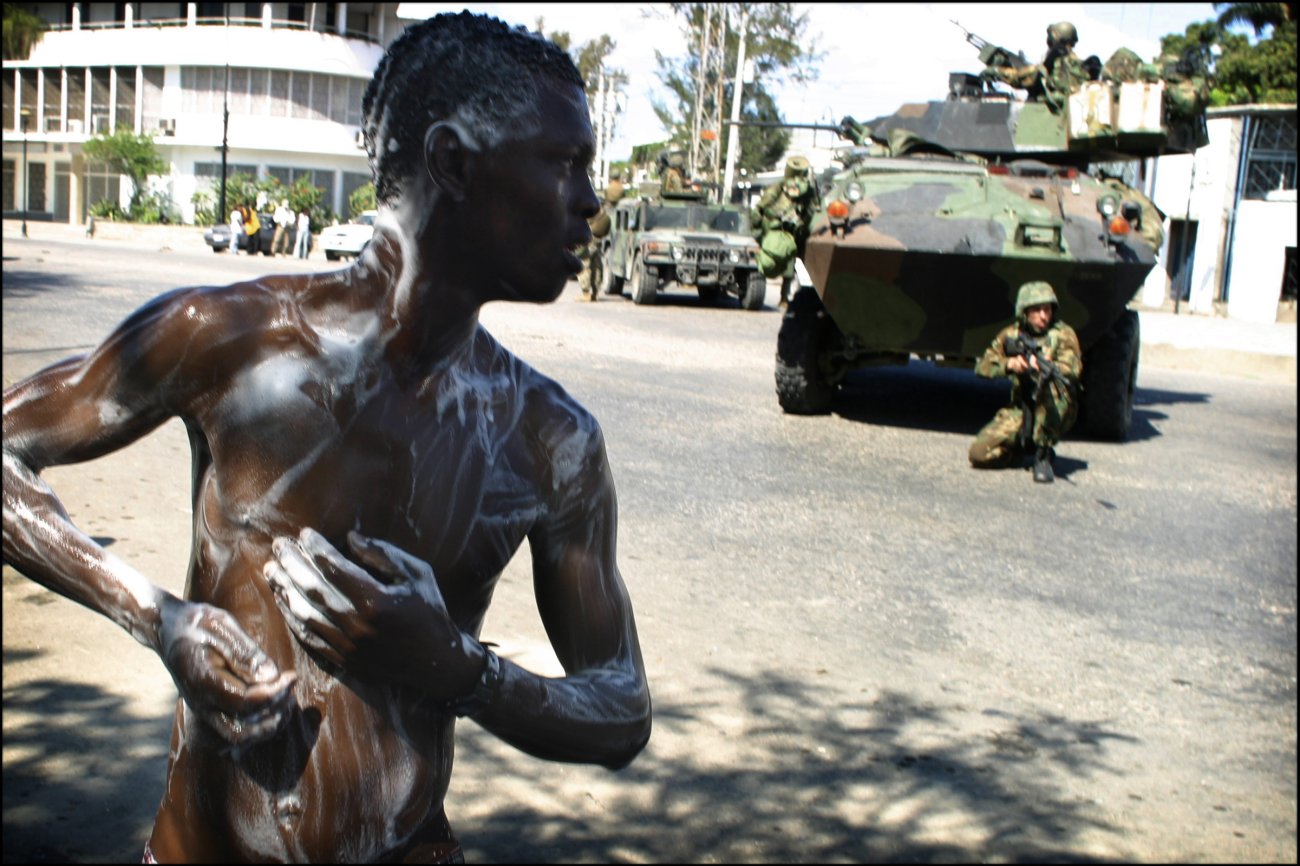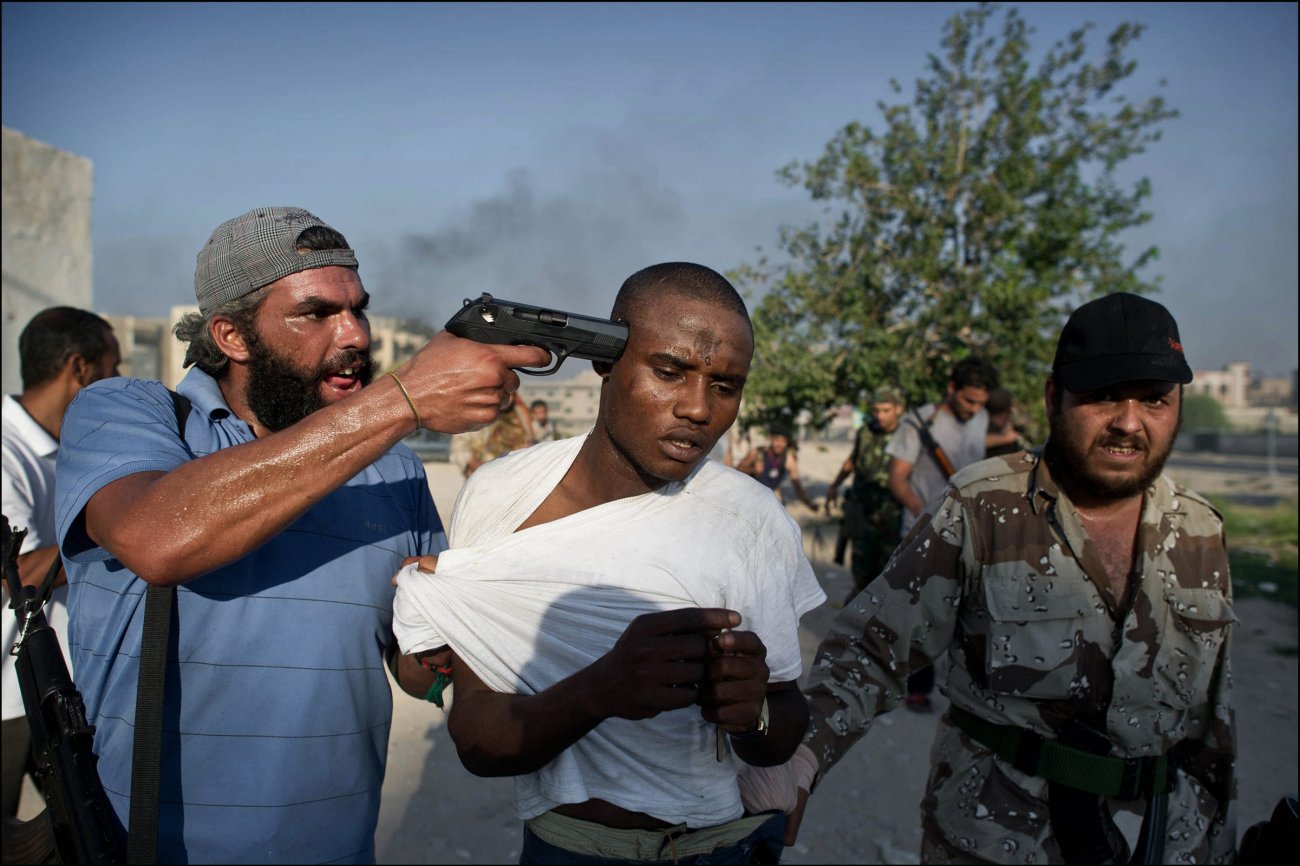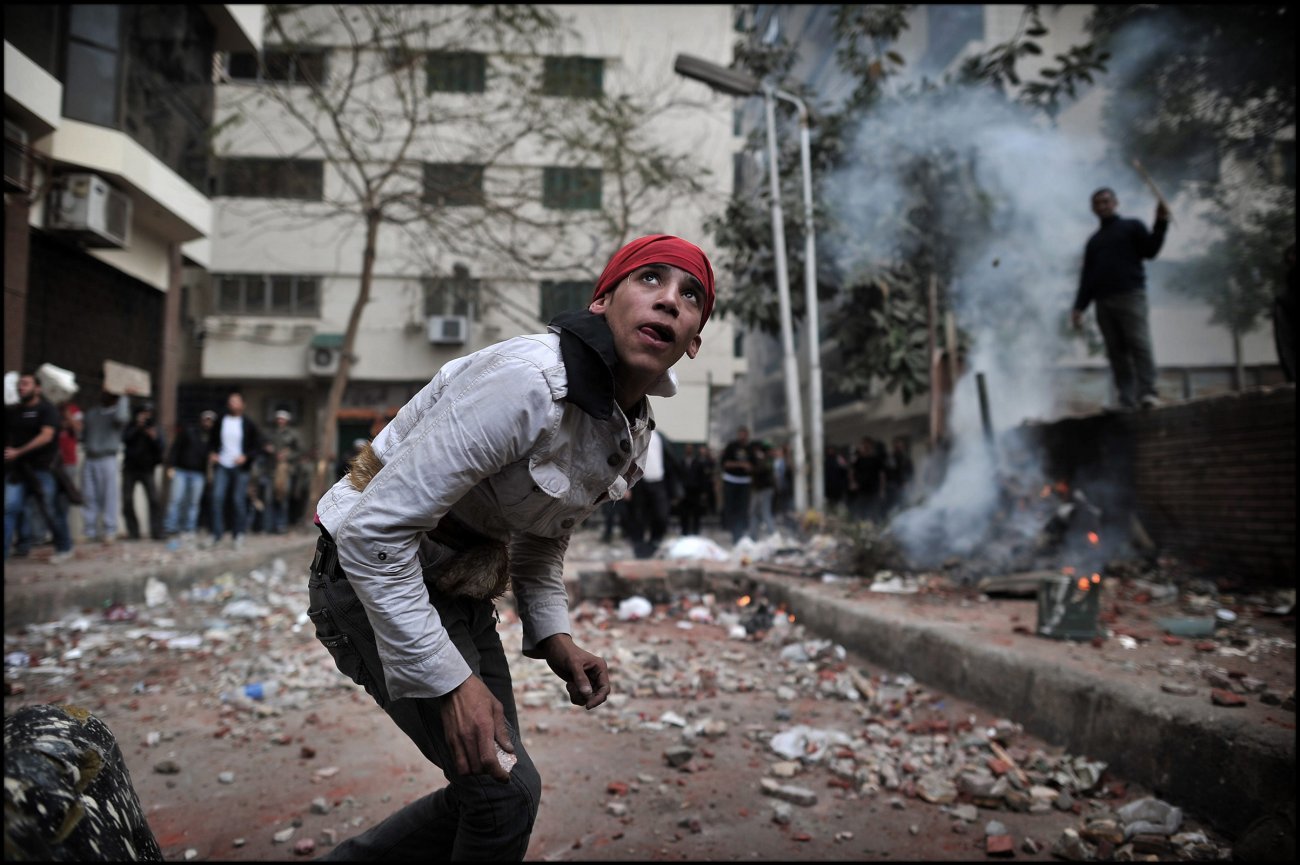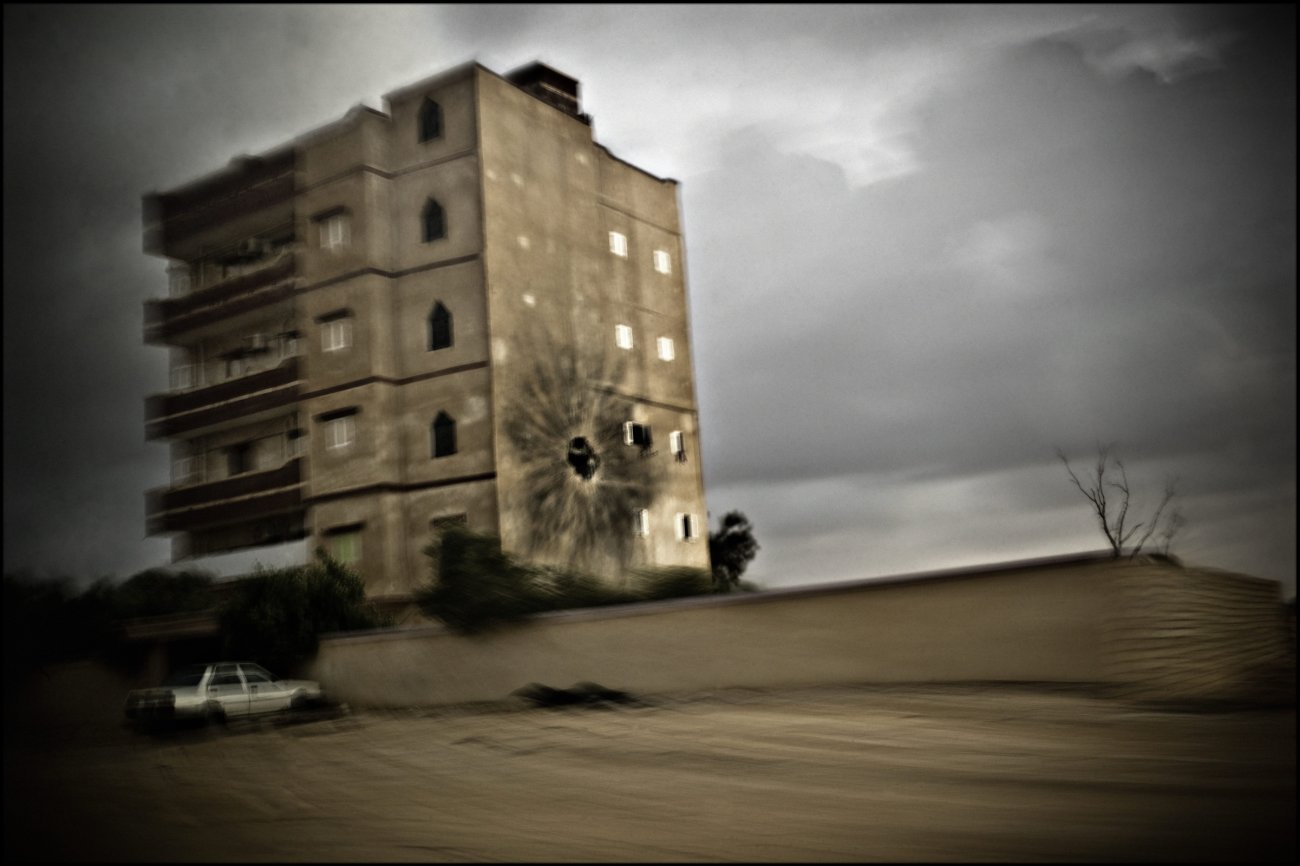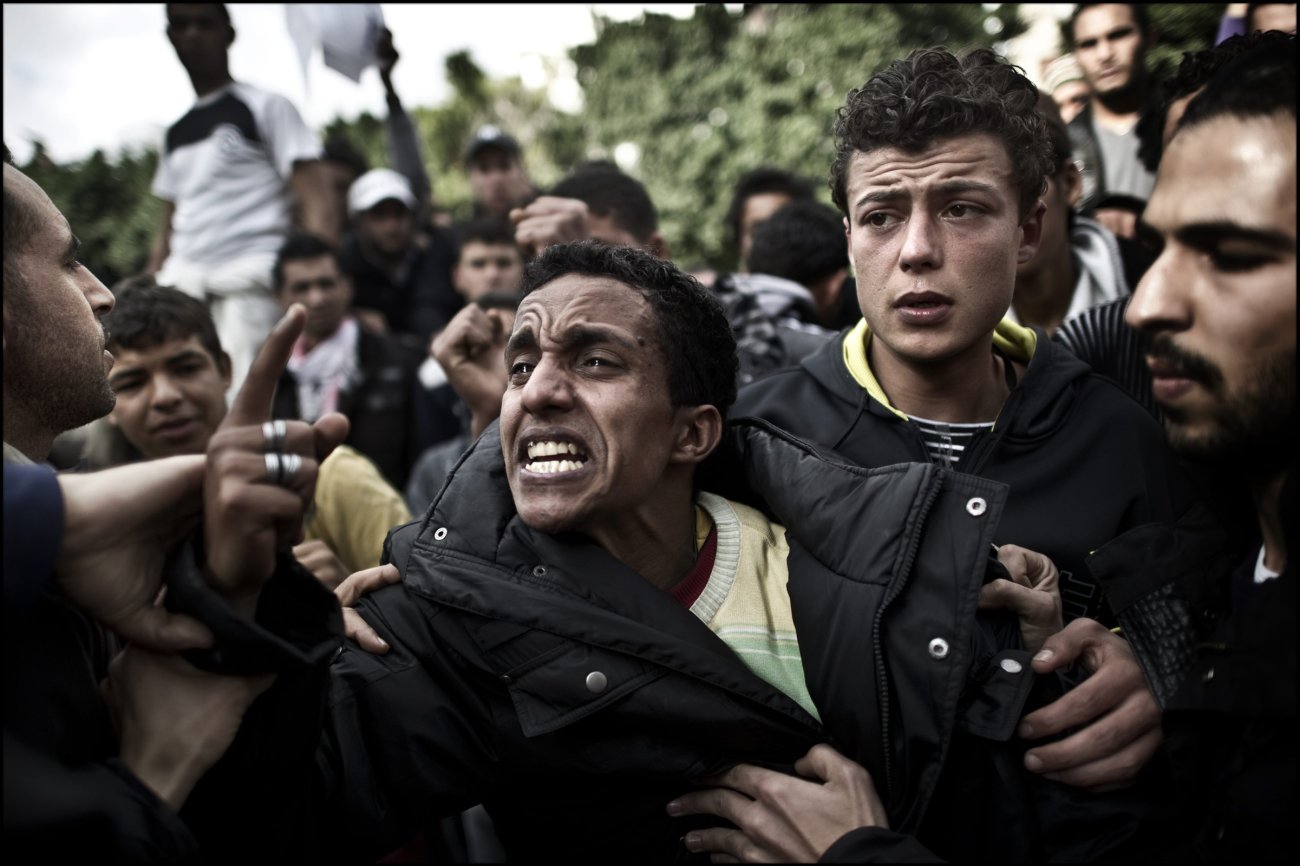 "Worse than Drugs" or the recollections of a young reporter
The four-wheel-drive vehicle is heading inescapably towards the roadblock. We are praying that the chimeres there can read, that they can see "International Press" written on the vehicle…
Our mouths are already dry, so we light a cigarette that tastes of nothing; it just burns your throat. The car doors open and you're dragged from the car, an automatic weapon held to the side of your head. You think about your family, your funeral and a pile of things out of context. The worst thing is their eyes: red, glassy and lifeless. They are completely out of it on crack, capable of doing anything and everything, especially the worst. They bellow orders in Creole which we can't understand.
The body search is rough, the gun still held to the head. They're looking for weapons. One of them signals to us to get back into the car, but the others don't agree. They scream and start fighting one another with sticks. We are terrified. We are twenty years old and don't really want to die. We'd give anything to be somewhere else, a long, long way away; never to have come here. Eye-witness report? Big deal! Who for? Why? No one gives a damn about this rotten island. They can all kill one another and the world couldn't care less. But we are here and we are in deep shit. Just the slightest thing and a shot will go off and we'll bite the dust. Then there is a blast, and our eardrums seem to explode. We can't hear anything. There is a distance between the brain, thought and the outside world, as if we are in a bubble. We can see their mouths moving, but no sound comes out. The idiot who's just fired the shot seems pleased with himself. Now they've finally managed to agree and we can leave…
We are deathly pale, stunned , but we've got through. The adrenalin is going down, and nerves are unwinding. We burst out laughing, a strange fit of laughter, out of place, and uncontrollable. The heartbeat is getting back to normal when, in the distance, we spot another roadblock… This particular evening, on the trip back from the north of the country, on the road from Saint-Marc to Port-au-Prince, we go through six roadblocks like that. More than three hours for five lousy kilometers…
You think about the strangeness, the two sides that create war. We've just gone through some terrifying moments when we would have sold our grandmothers to be a long way away from that shit, and yet, almost immediately after getting out of that fix, there's only one thing we want to do. We are set on one single idea: go back there, again and again, feel that powerful adrenalin rush. War is worse than drugs. At the time it's a bad trip, a nightmare, but the moment it's over, once the danger has passed, you're just dying to get back there, to take photos and risk your life, for nothing much, really. It's a force beyond understanding which always pushes you on, urging you to keep on going back."
Rémi Ochlik, 2004
Exhibition produced with the support of Paris Match