Canon Female Photojournalist Award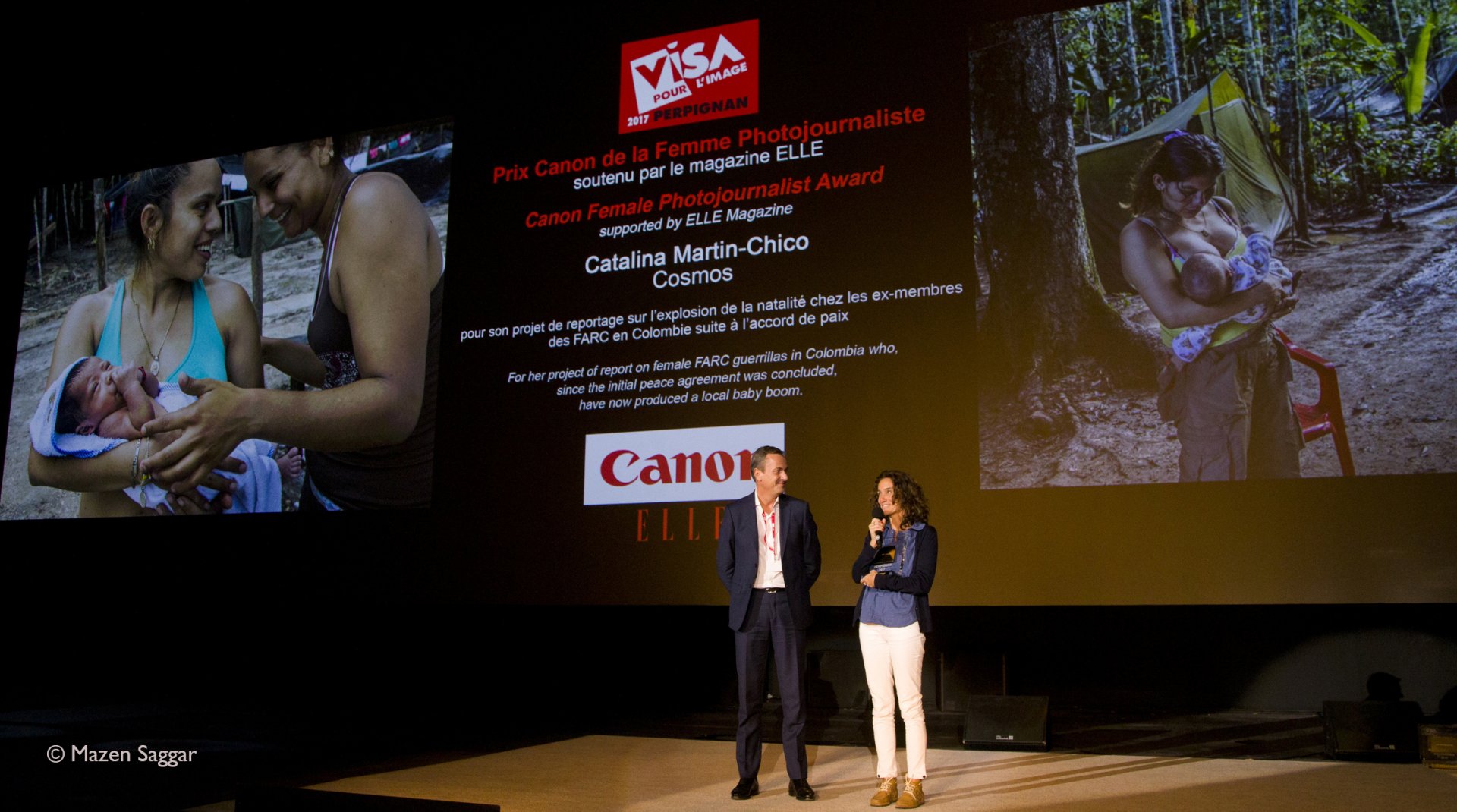 For the eighteenth year in a row, Canon and Visa pour l'Image will be presenting the prestigious Canon Female Photojournalist Award. It will be given to an outstanding female photographer in recognition of her contribution to photojournalism. At the final evening show in Perpignan on Saturday, September 8, the 2018 winner will receive the award and prize money of €8000 to carry out her report which will be programmed at the 2019 festival in Perpignan.
This year, Catalina Martin-Chico (Cosmos)(2017 winner) will exhibit her work on female FARC guerrillas in Colombia who, since the initial peace agreement was concluded, have now produced a local baby boom.
For further information: Images Evidence : canon-award@orange.fr Canon France - Cécile Fayet : cecile_fayet@cf.canon.fr
Award winners
2017

Catalina Martin-Chico
2009

Justyna Mielnikiewicz
2008

Brenda Ann Kenneally
2006

Véronique de Viguérie