The Carmignac Photojournalism Award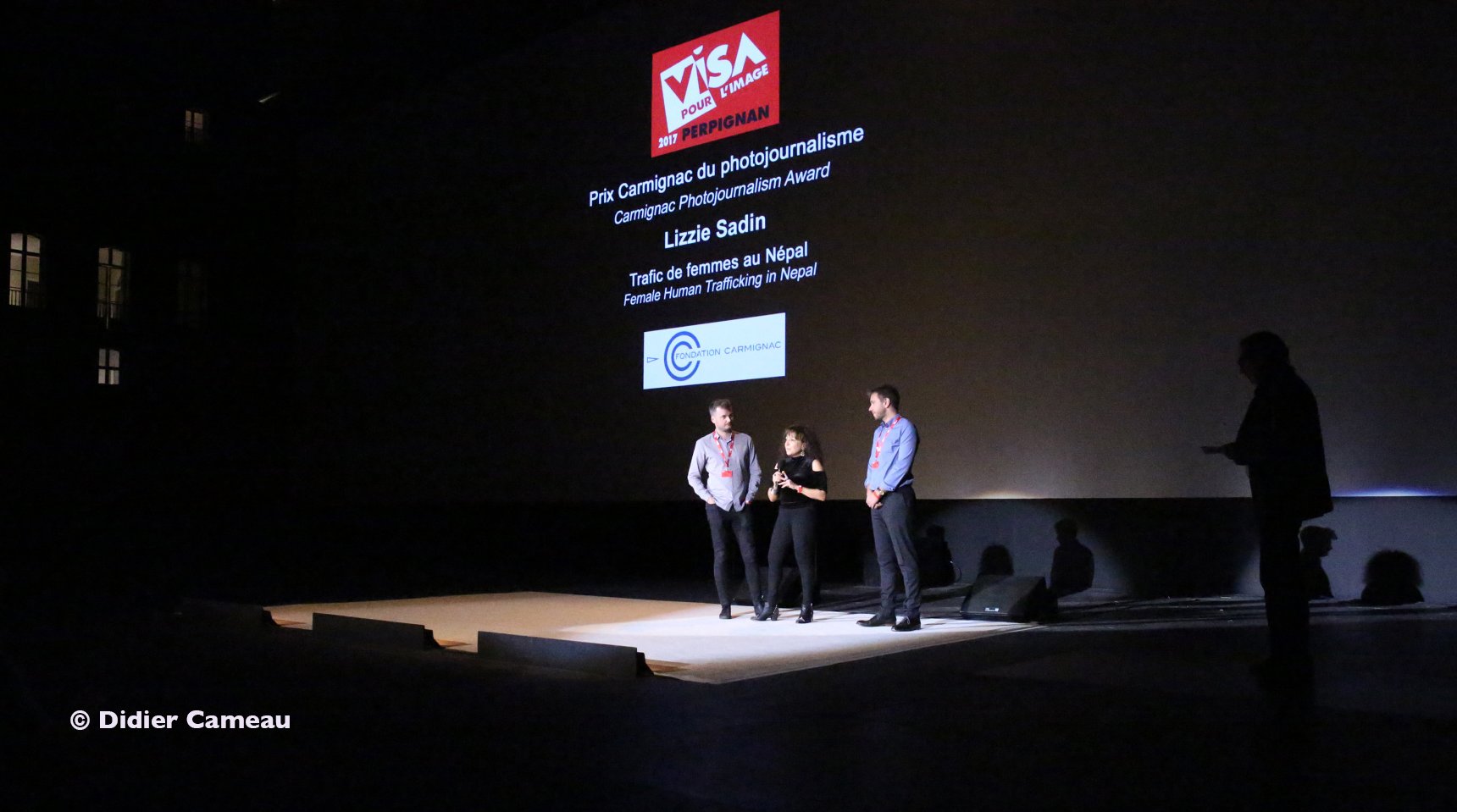 The Carmignac Photojournalism Award is once again associated with the International Festival of Photojournalism Visa pour l'Image – Perpignan, for the third year, and the winner of the 8th award was announced at the evening show in Perpignan on Wednesday, September 6. The winner is Lizzie Sadin for her work on female human trafficking in Nepal.
The Carmignac Photojournalism Award was founded in 2009 to provide support for an investigative photographic report to be carried out in a region of the world where human rights and freedom of expression are under threat. Every year, an international jury calls for applications, either on a specific region of the world or a specific subject. For this, the 8th award, the subject is modern day slavery and female victims of human trafficking. The award includes a grant to cover work in the field involved in the investigation, and the award-winner is thus able to conduct the report, with funding from the Carmignac Foundation, which, on completion of the project, also funds a touring exhibition and the publication of a monograph.
Download the call for application for the 9th edition of the Carmignac Photojournalism Award:
[Click here](http:// http://www.fondation-carmignac.com/en/prix-du-photojournalisme/appel-a-candidature/)
For information & details: Emeric Glayse, Director, Carmignac Photojournalism Award Valentine Dolla, Communication & Partnerships Manager, Carmignac Foundation prix@carmignac.com - http://www.fondation-carmignac.com